This is singer/dancer/apologizer Justin Bieber performing onstage at the iHeartRadio Music Awards.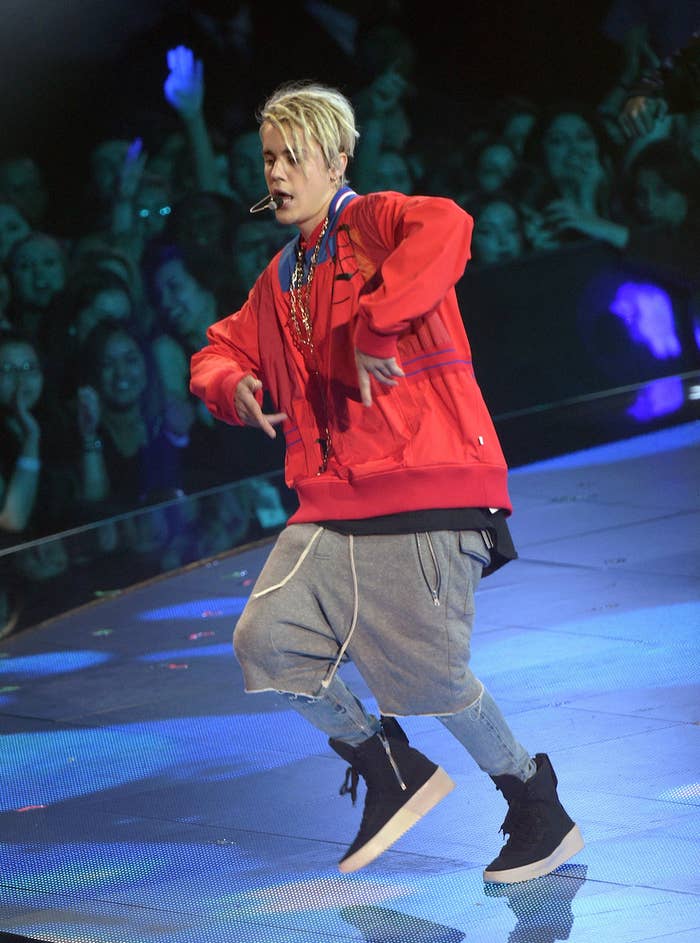 You might notice something interesting about his outfit. Some might call it very interesting.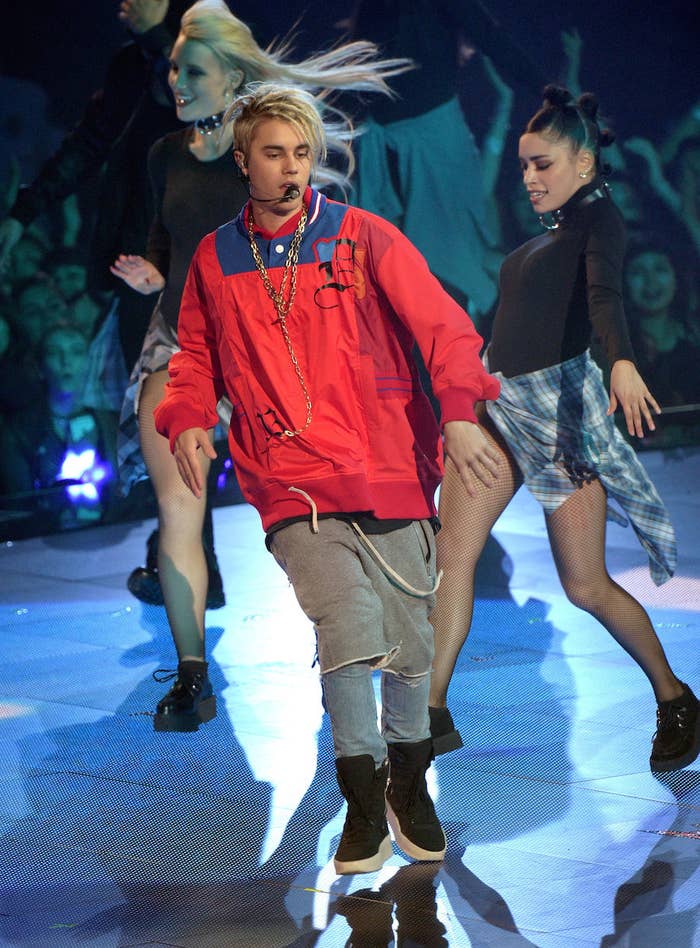 Yeah, I'm talking about the fact that he's wearing a pair of shorts OVER a pair of jeans.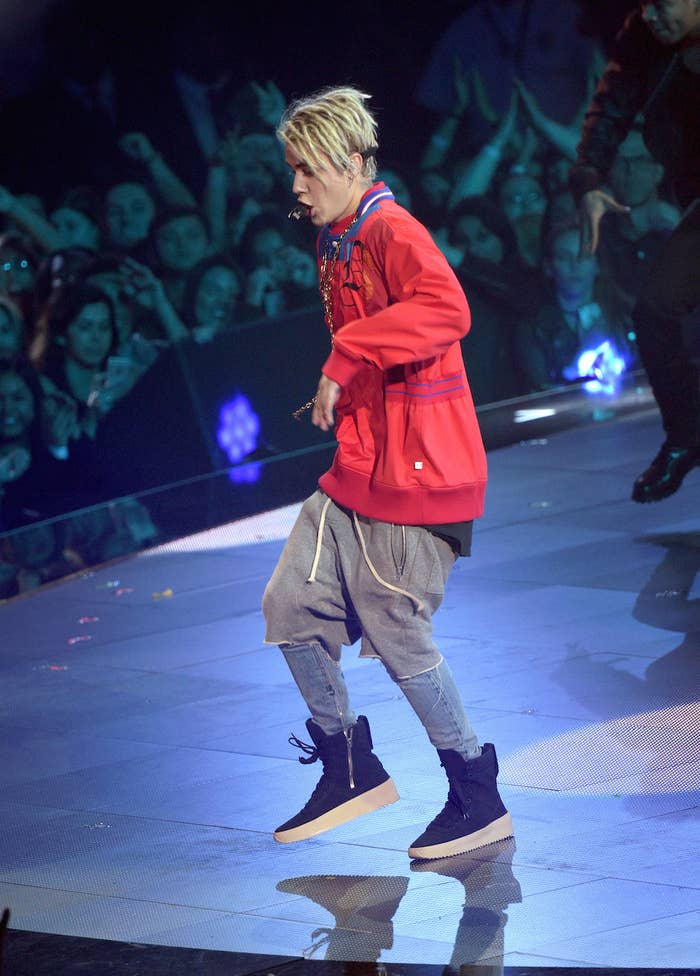 Your eyes do not deceive you, nor do I. That's really a pair of sweatshorts layered on top of a pair of denim pants.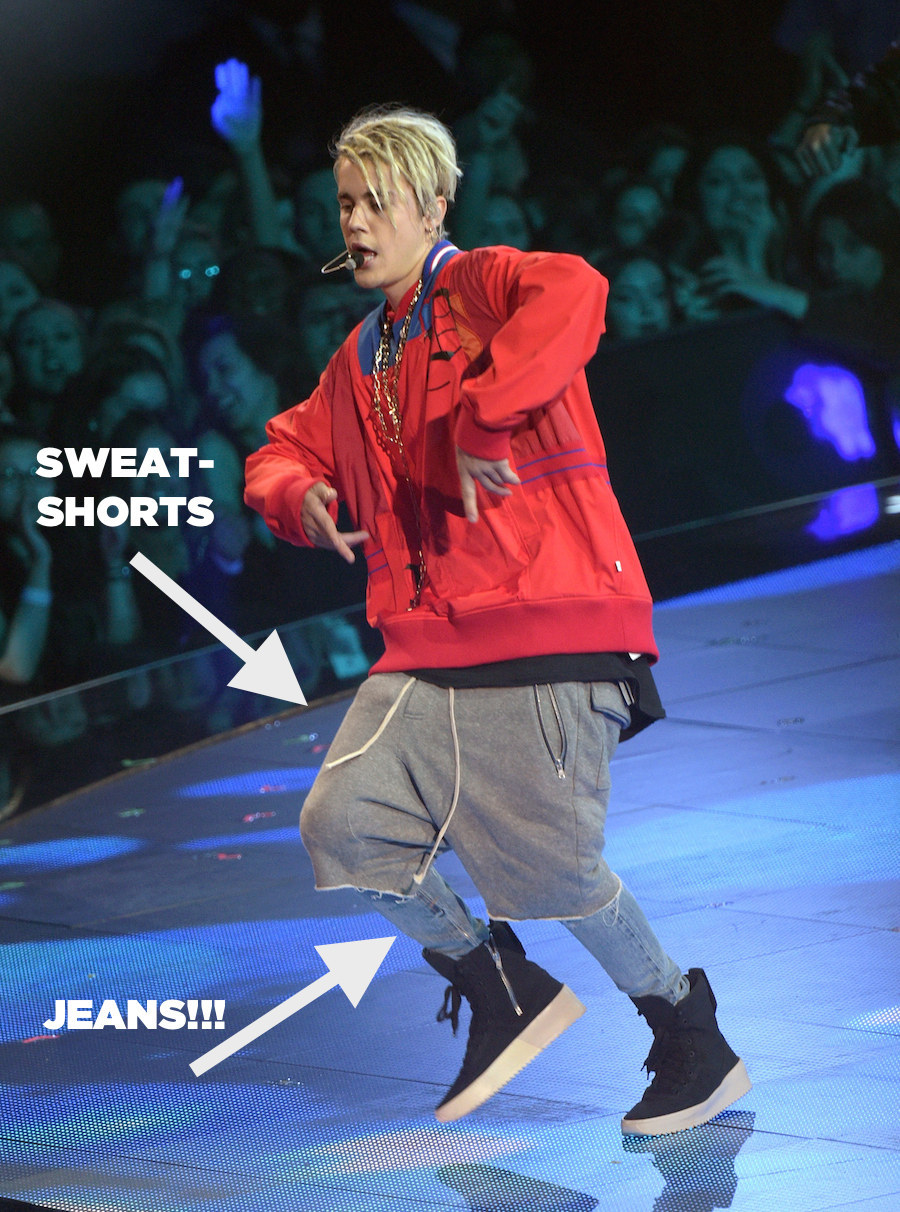 Now, I'm no fashionista. But I do know that jeans are totally acceptable pants to wear and that they don't need any form of other pant to go over them.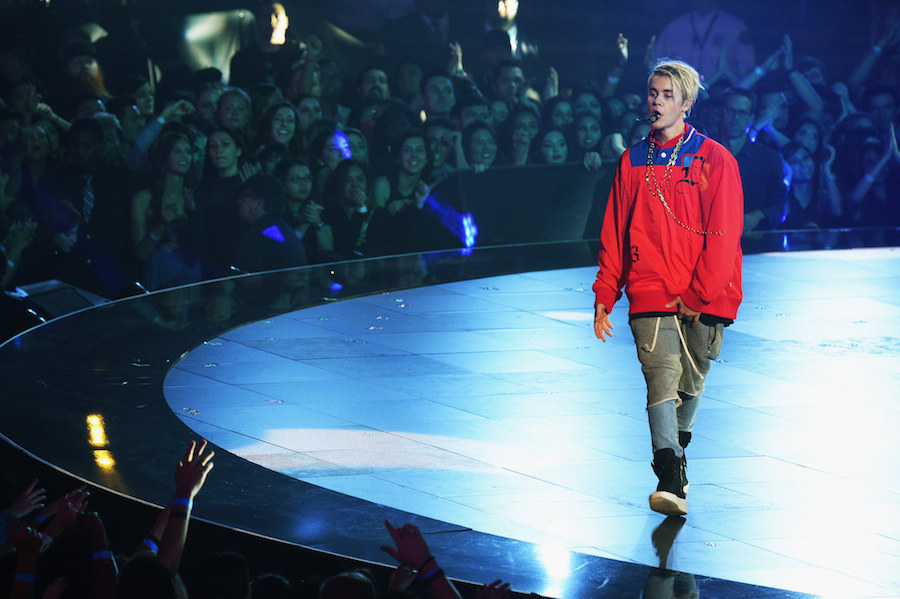 So yeah, I'd like to know what to heck is going on here.