Seems To Me Like Kim Kardashian Basically Stole Her Friend's Bearded Dragon And Now North Is Dressing It In Matching Outfits
They bought a zoo.
Today, Kim Kardashian announced the addition of Speed to their family:
But I have questions about Speed.
Apparently, Speed the bearded dragon belonged to Kim's BFF Allison, and the Kardashian family was babysitting it for a week...

...HOWEVER, for unknown reasons, Speed never left (why??), and now it has been months with Speed living in the Kardashian home.

So now, since Speed has stuck around for so long because either 1) Kim has abducted Speed or 2) Speed was abandoned, Speed now belongs to the Kardashians and is being forced to wear the Skims Cozy Knit Pullover.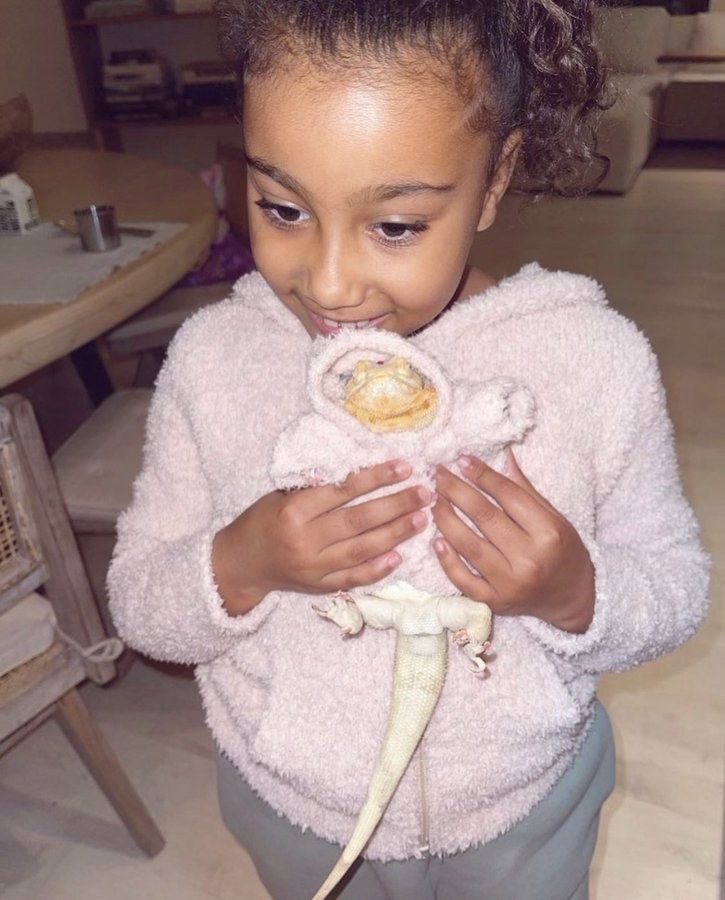 Honestly, if any lizard (or human) was going to be adopted, seems like the Kardashian house would be a nice choice. Remember their playroom????
Anyway, congrats on finding fame and fortune, Speed Kardashian!! That sweater looks great on you <3.