Ladies and gentlemen, Debra Messing is the world's greatest live-tweeter of awards shows. Don't believe me? Well, here are a few pieces of evidence that prove she is. And that's all you need.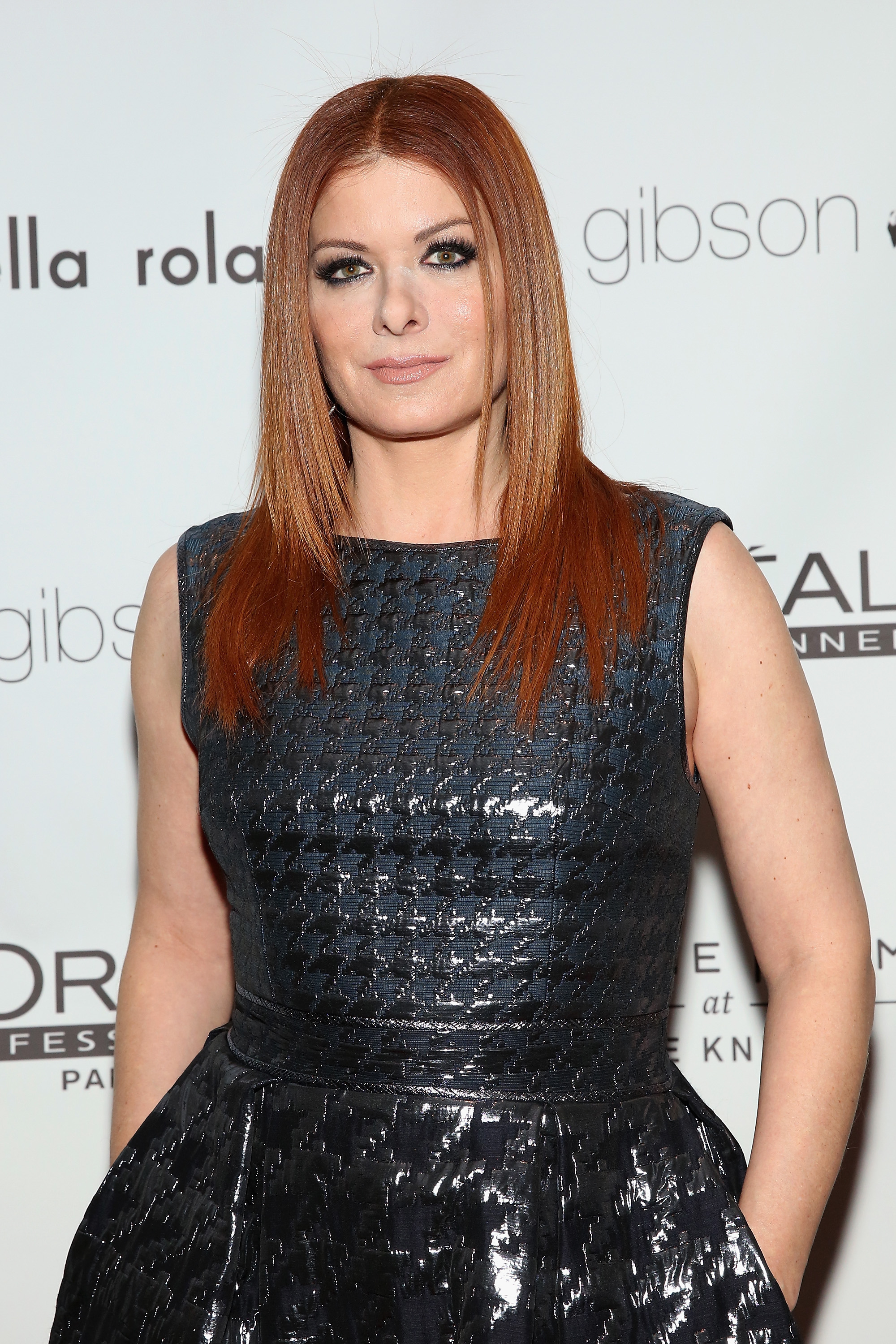 First of all, last night she sent this gem of a tweet out while Justin Bieber was performing at the Grammys:

Which was obviously in reference to Justin Bieber's dad talking about his son's penis — you know, when those nude pics were taken.

DEBRA!!!! DEBRA, YOU DIDN'T!!! But you did. OMG, DEB!!!!!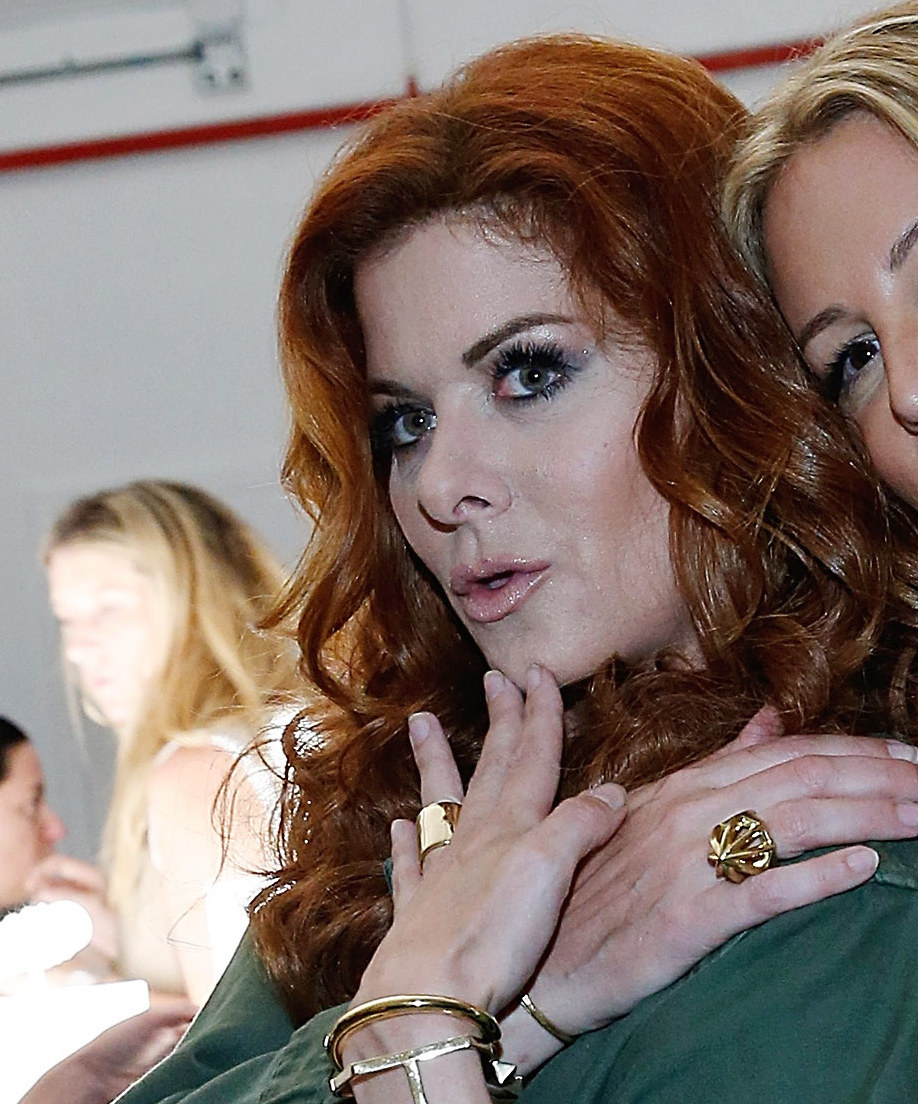 Then of course there was Feb. 22, 2015. When Debra was watching the Oscars and was like, "YES GAGA!!!!!!"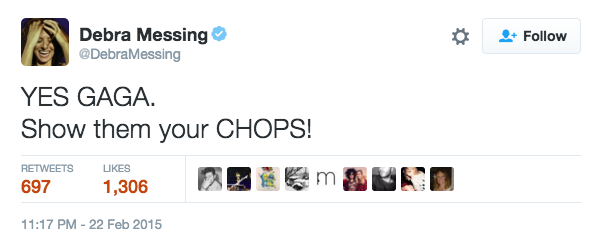 And the year before that when she responded to John Travolta's name butchering with this simple yet impactful tweet.
BUT LET US NOT FORGET ABOUT THE DAY THAT WE ALL FOUND OUT ABOUT HOW TRULY AMAZING DEBRA MESSING IS AT LIVE-TWEETING.
It was Aug. 14, 2014. The night of the Video Music Awards. There DM (Debra Messing, duh) was, sitting on her couch in penguin-print pajamas (I assume) when she fired off this tweet:

"RITA ORO IS HOT." A tweet that will literally go down in history.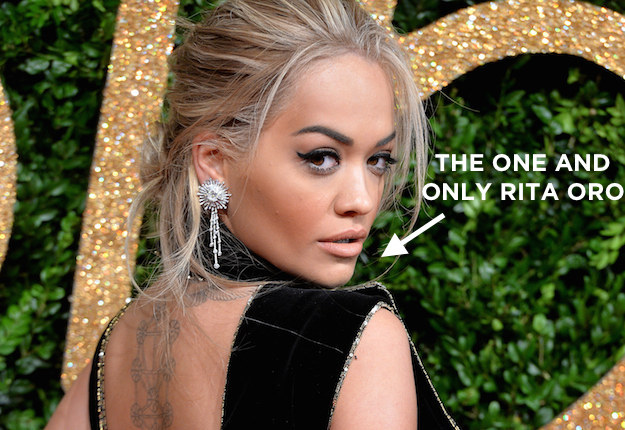 In conclusion: Never forget how good Debra Messing is at Twitter. NEVER FORGET.
Looks like there are no comments yet.
Be the first to comment!