Please Weigh In On The Drama Unfolding With Kristen Bell And Dax Shepard Over A Lazy Boy Chair
Only one can win.
Because like Dax predicted in his caption, Kristen followed his Instagram with this photo of her own. It showed Dax sitting comfortably in his new lazy boy.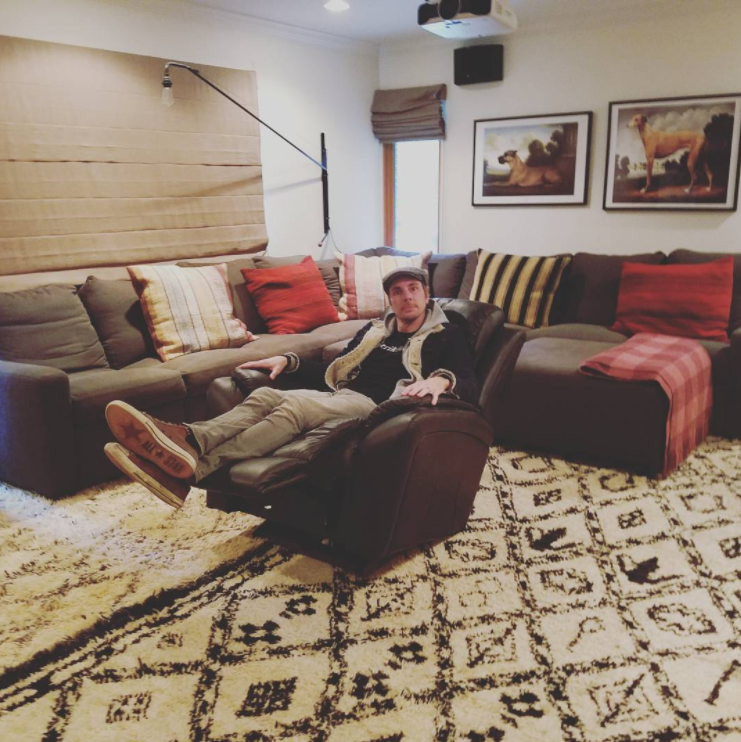 But Kristen's caption explained that she did not agree with his lazy boy location choice.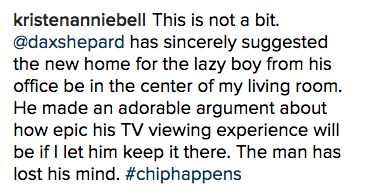 Because ya know, it's in the middle of the living room.
A couple days later Kristen shared another photo. The lazy boy still sat in the dead center of the dimly lit room.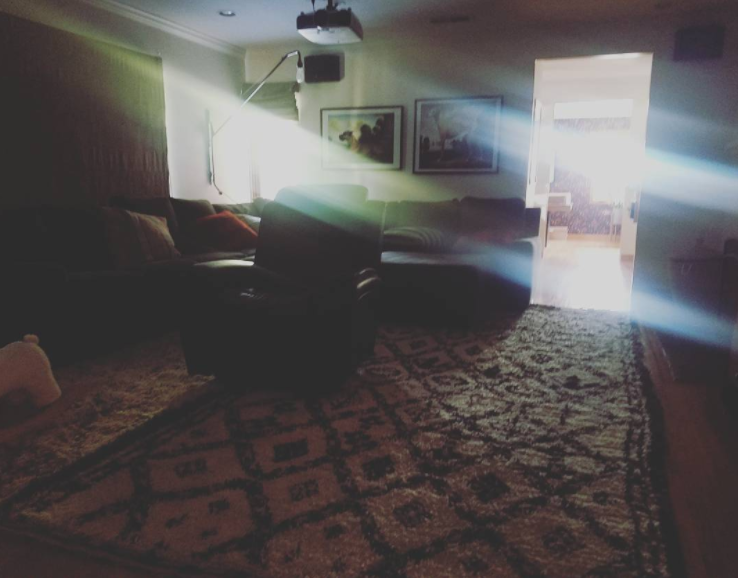 Then, just a few days ago, Kristen shared two more pictures. They showed her view of the TV with Dax's unmoved chair.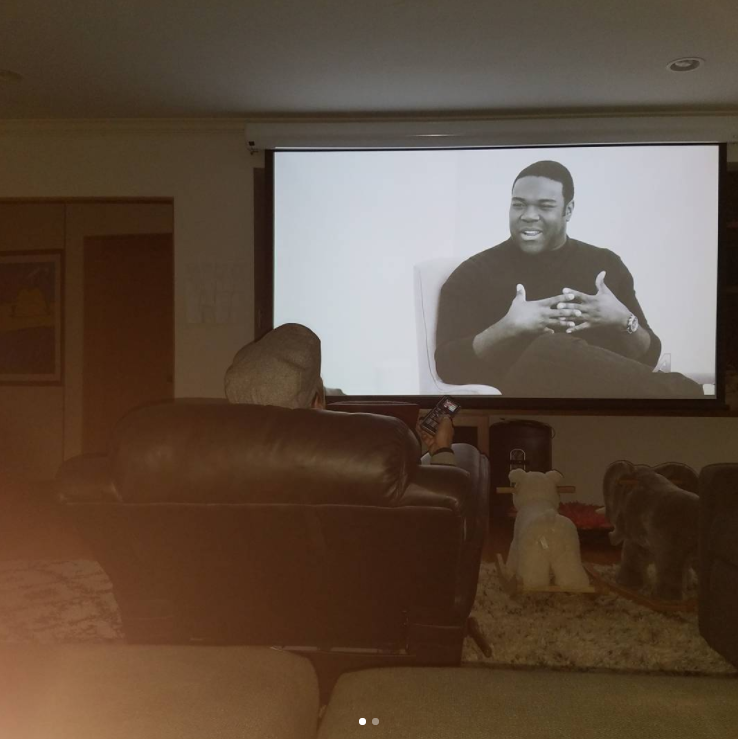 So now, I turn to you, the good, honest people of this earth. And I ask...
Oops. Something went wrong. Please try again later
Looks like we are having a problem on the server.
Who do you think should be the winner of the #2017lazyboydebate?
Kristen, doiii. THAT'S NO PLACE FOR A CHAIR!!!

Dax. TBH that's a good view of the TV!
I pray for a victor soon.