However her last post has left us with a huge pants mystery. You see, Diane posted this pic of her in these pants.
Le front...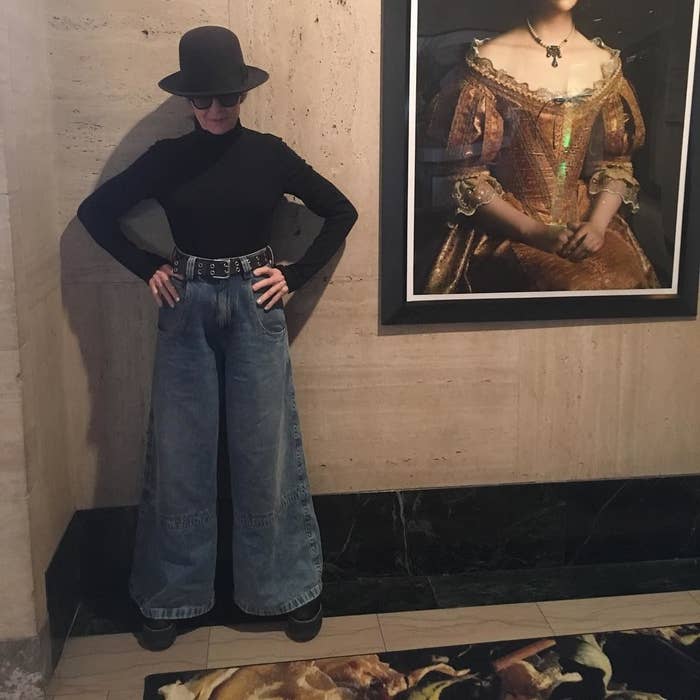 ...and le back.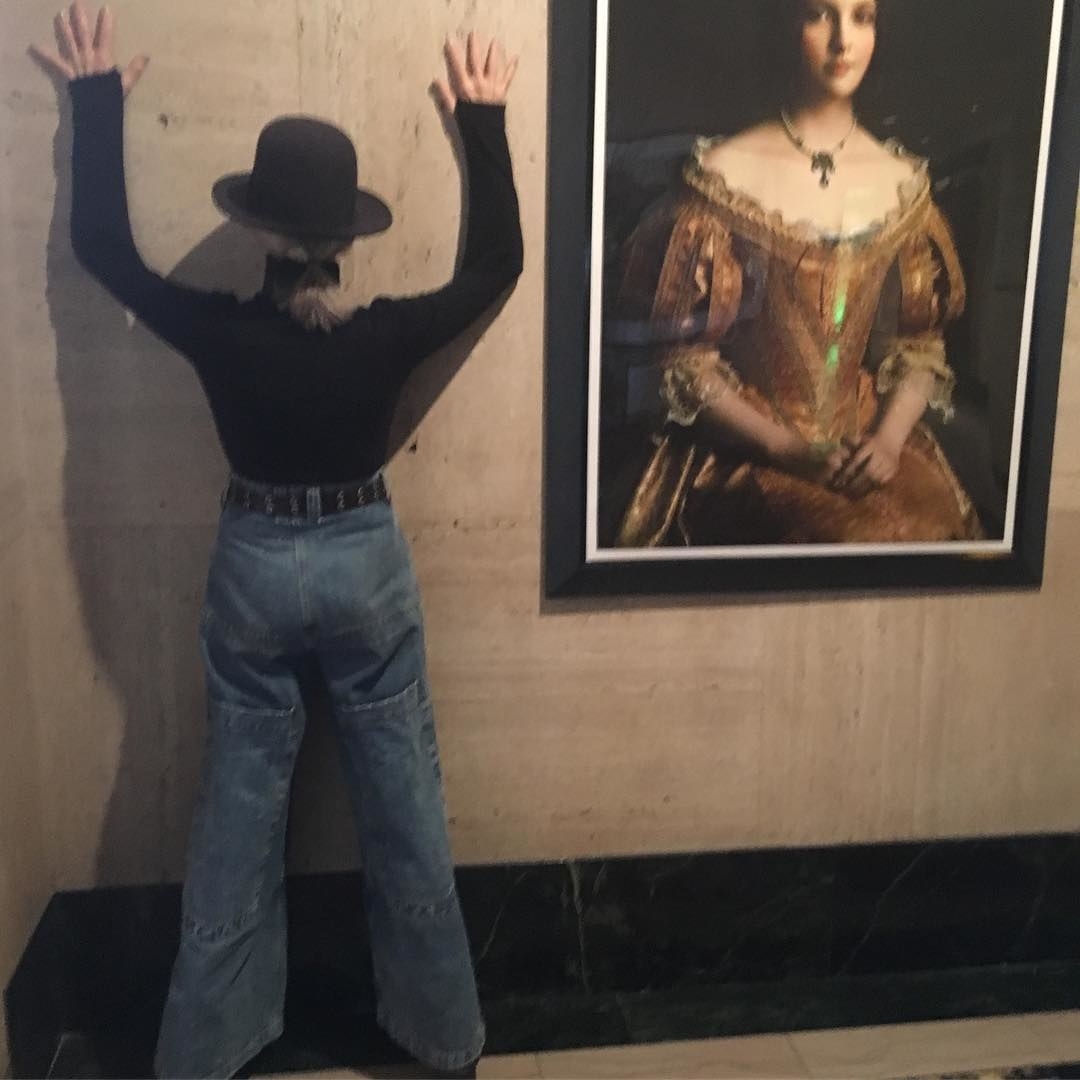 She then wrote an ode to these pants. She wore the pants everywhere, and for all occasions. And they were beloved by many!!!!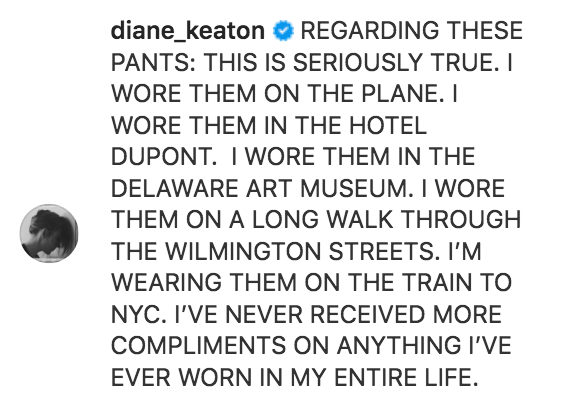 There was only one question to ask after seeing a thing like this.
And it twas Gwyneth Paltrow who asked it.

And then Jennifer Garner who also asked.

And then Michelle Pfeiffer who was desperate for an answer as well.

And then Debra Messing who also wanted to know.

And then I'm pretty sure this is the emoji version of that same question from Kate Hudson.
Stylist Karla Welch, was also curious.

Christa Miller jumped on her train to find out as well.

And then Debra Messing pooped back in to try and get an answer again.

Lisa Kudrow was not concerned about the origin of the pants, but was supportive of them in general.

BUT THE REST OF US ARE CURIOUS, DIANE, SO PLEASE...JUST TELL US!!! WHERE THE HECK ARE THE PANTS FROM?!?!?! Get back to me ASAP. THANK YOU.