It all started when Janet Mock tweeted about Kanye West's speech during the VMAs.
And then Oprah tweeted back.
Saying that she sent a text.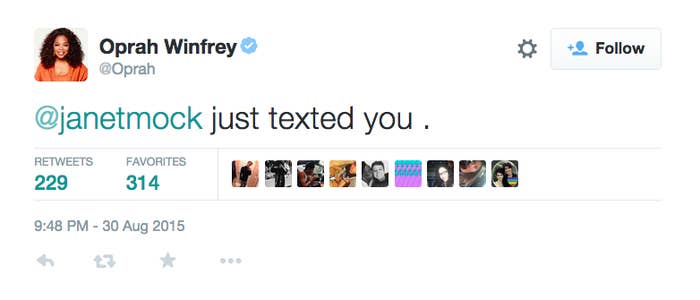 OPRAH JUST TEXTED.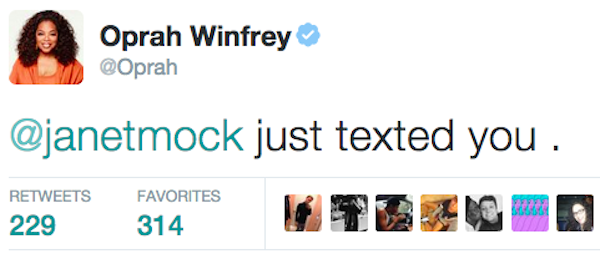 BUT COULDN'T WAIT FOR JANET TO FIND OUT, SO SHE NOTIFIED HER VIA TWEET.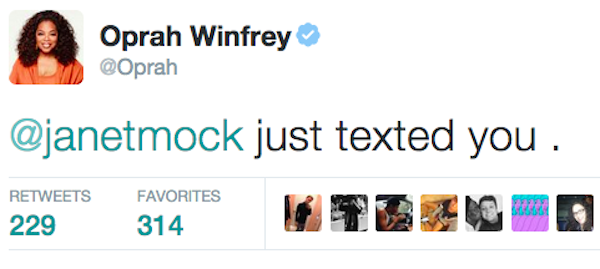 What did the text say? Is Janet in trouble with Oprah? WHY IS THERE AN EXTRA SPACE BEFORE THE PERIOD? ANSWERS PLEASE, OPRAH!