This one goes out to all the cats and dogs and maybe a baby human or two sitting on top of Bradley Cooper's head underneath this hood.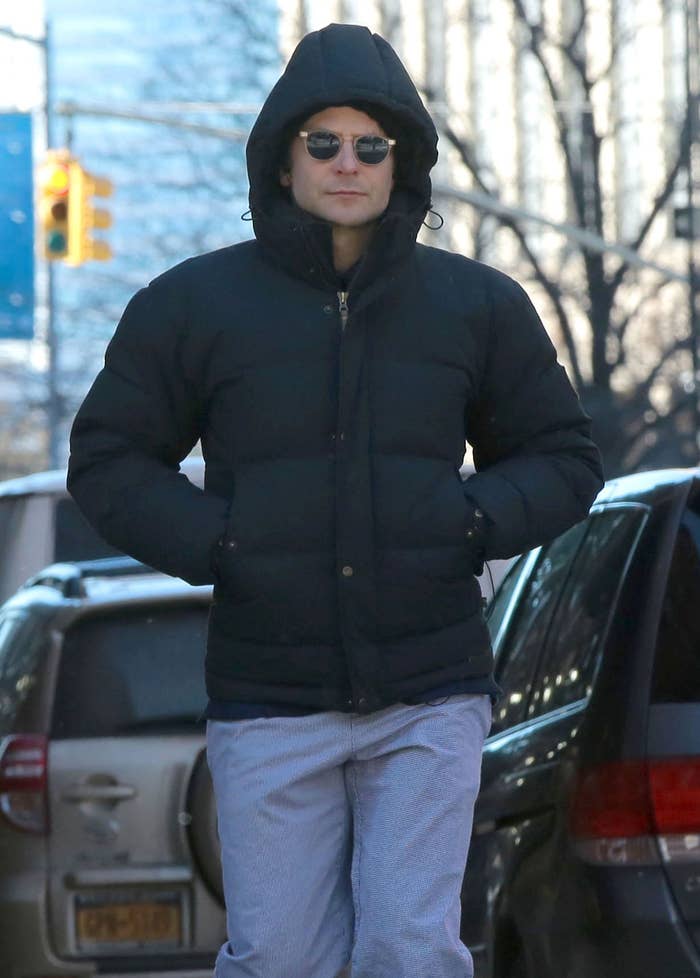 WE HOPE YOU ARE KEEPING COZY IN THERE.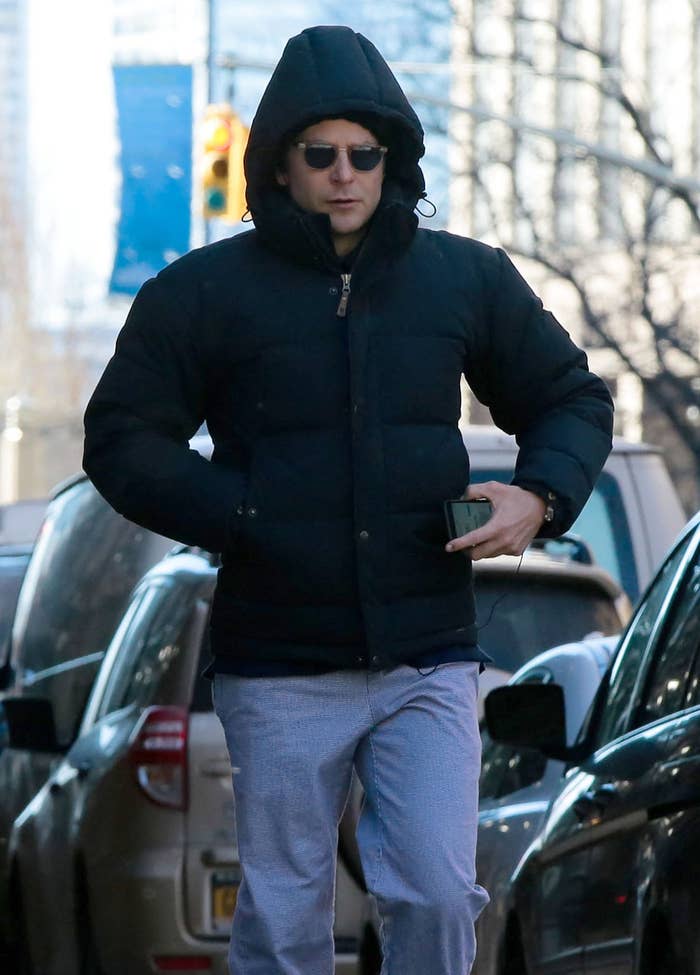 Or maybe it's not a dog or cat or a human baby. In that case this picture would explain a lot.