Nick Jonas Had A Giant Zit On His Face When His Brother Kevin Got Married, OKAY?!
And now we all know.
Nine whole years ago the oldest Jonas/celebrity contractor, Kevin, got married.
And to celebrate their anniversary, brother Nick congratulated them.
But mostly he just talked about his big ol' zit!!!!!!!!!!!!
At first I thought this was just gonna be a simple nice post celebrating love. But no. All Nick wants to talk about is a giant zit he had on their wedding day.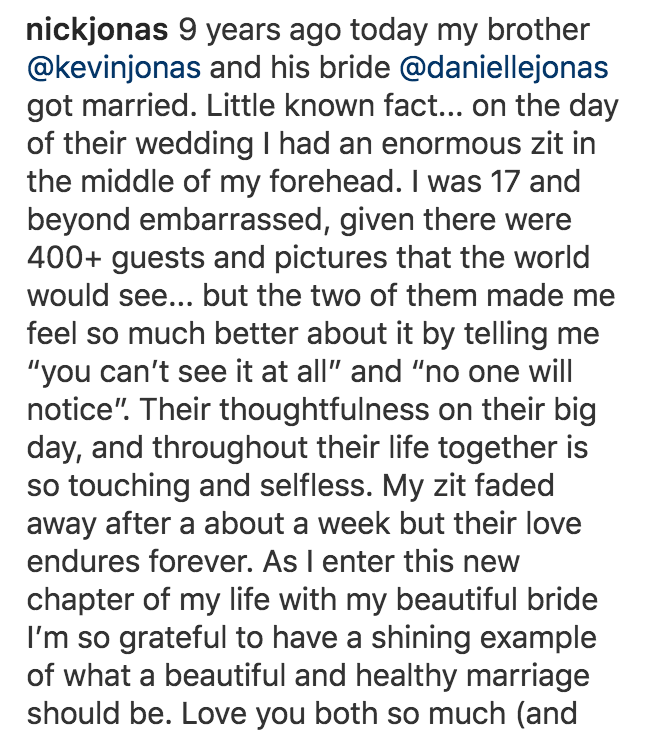 So yeah, marriage, love, blah blah blah, but mostly NICK JONAS'S ZIT!!!!!!!!!!!!!!!!!!