You know that song "I Took A Pill In Ibiza" that you've had stuck in your head for approx. 12 years now? Well the guy on the right is who sings that song.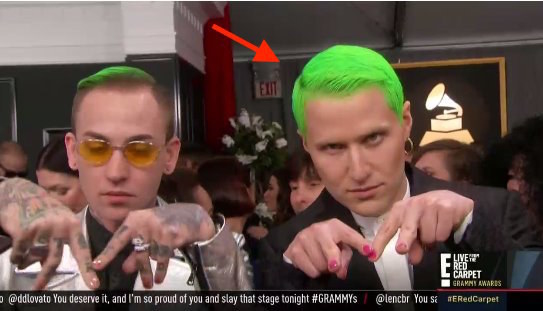 He used to look like this: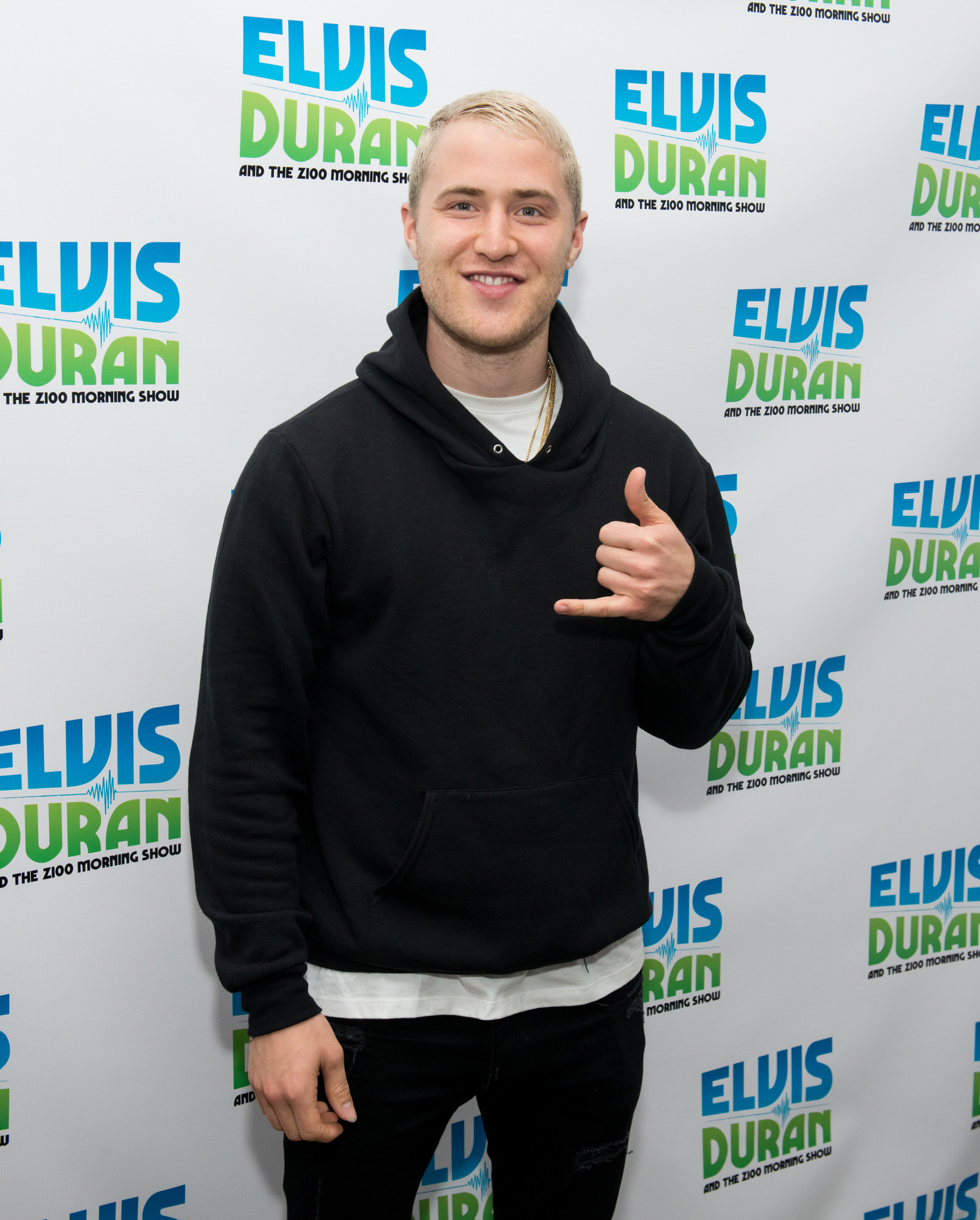 But now he looks like this.
He has neon green hair and one hoop earring.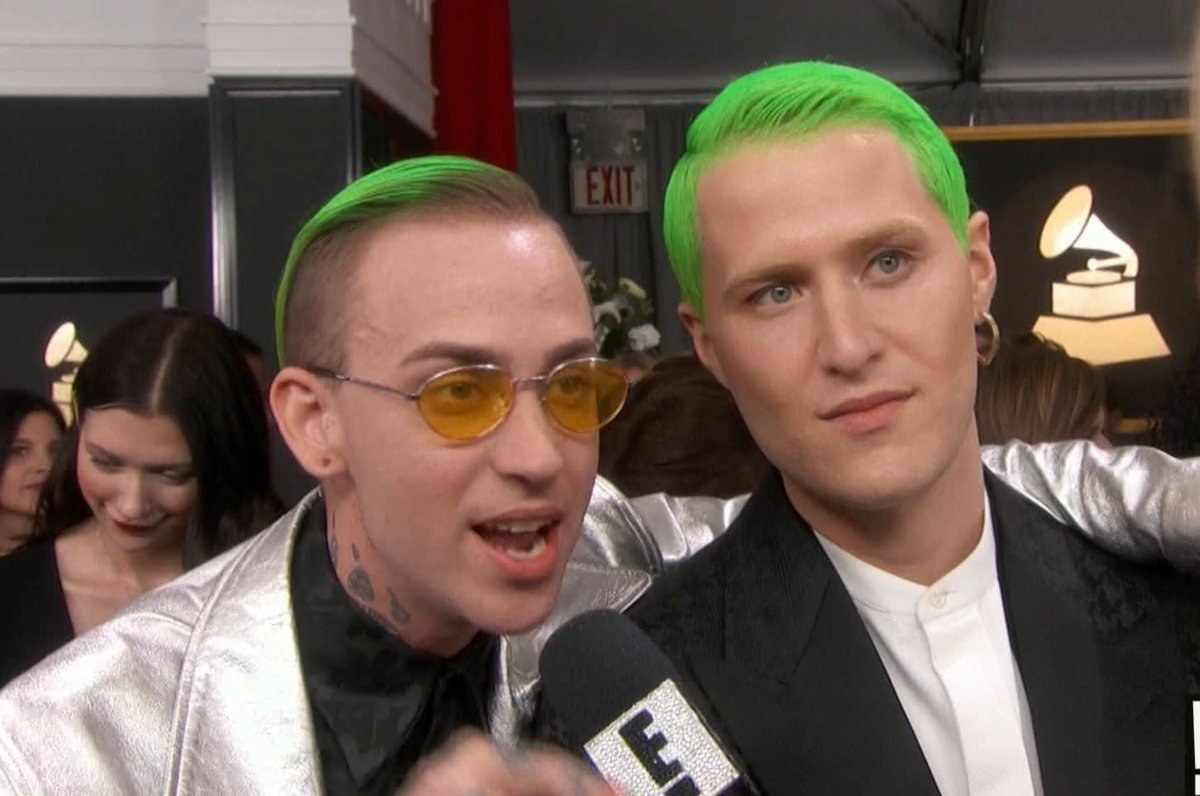 Bleached eyebrows.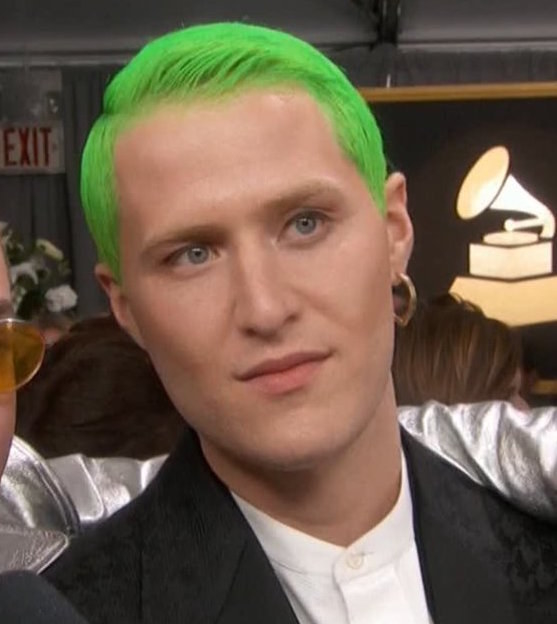 And one hoop earring.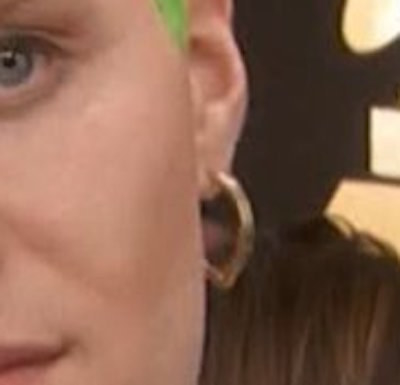 It's a look.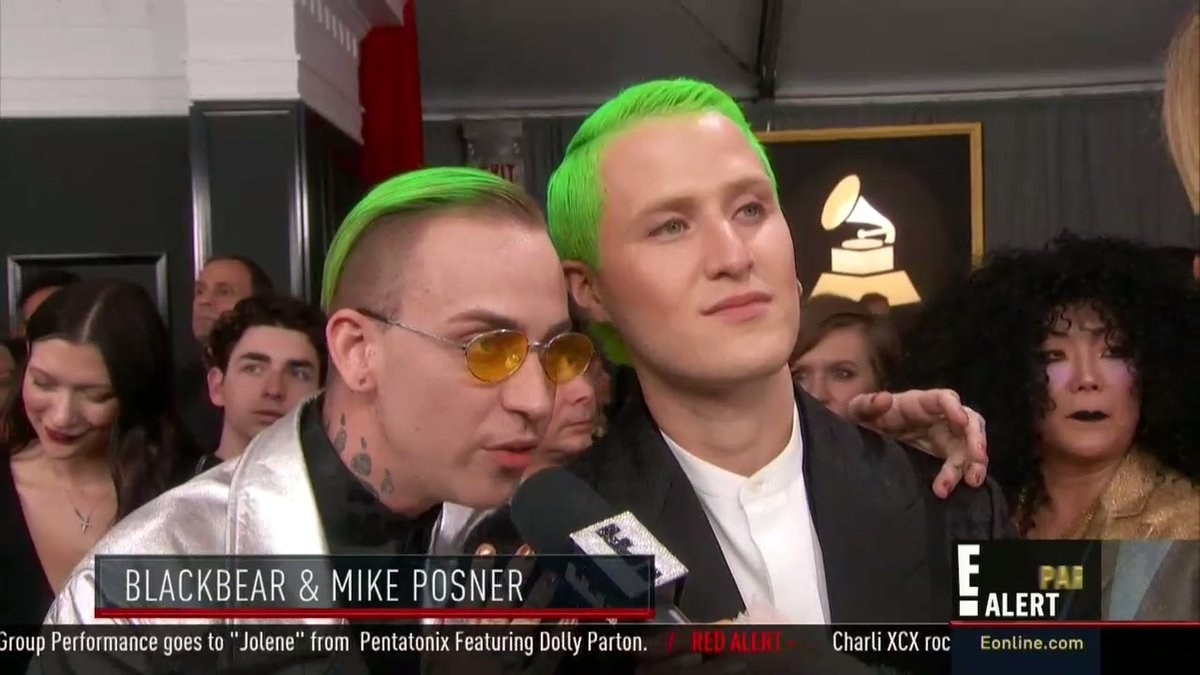 In addition to the new hair, Posner also debuted a new style of conversation. Which was literally not answering interview questions directly, and instead talking through the other guy by whispering in his ear.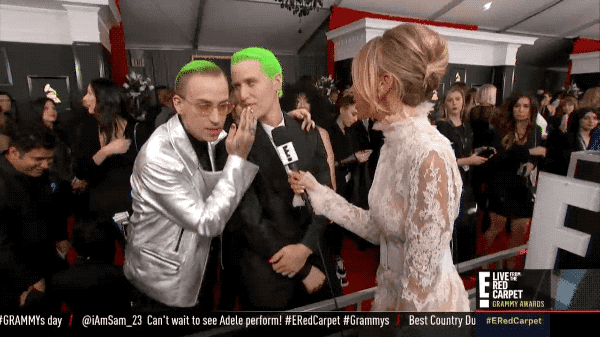 So anyway, that happened, and then this happened: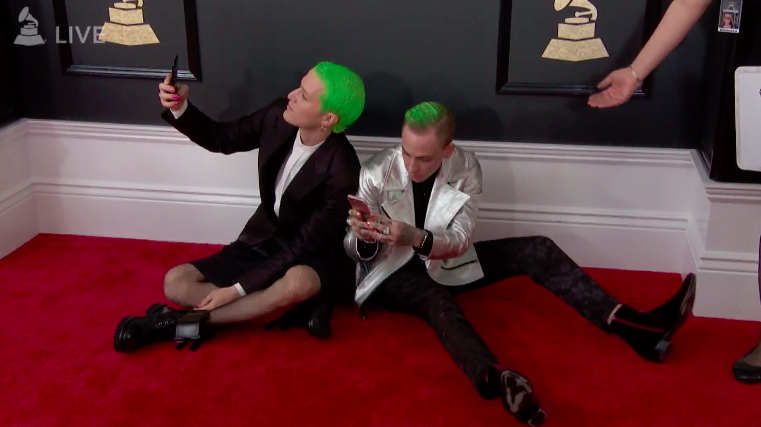 Basically this tweet sums it all up pretty well: