And then last night, Chelsea Handler paid homage to Martha's pic by posting her own version.
Well, Martha saw the pic and CAME IN SO HOT IN THE COMMENTS SECTION I'M ACTUALLY LOSING IT!!!!!!!!!!!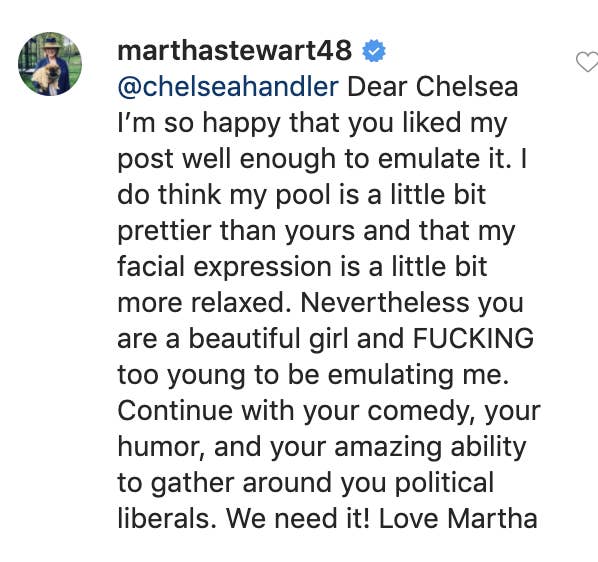 Martha literally ripped Chelsea a new one, by being like "my pool is better."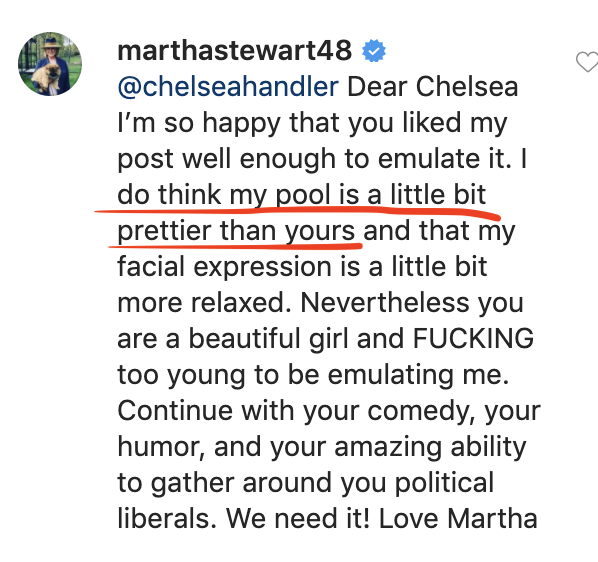 And also saying that Chelsea's face wasn't as relaxed.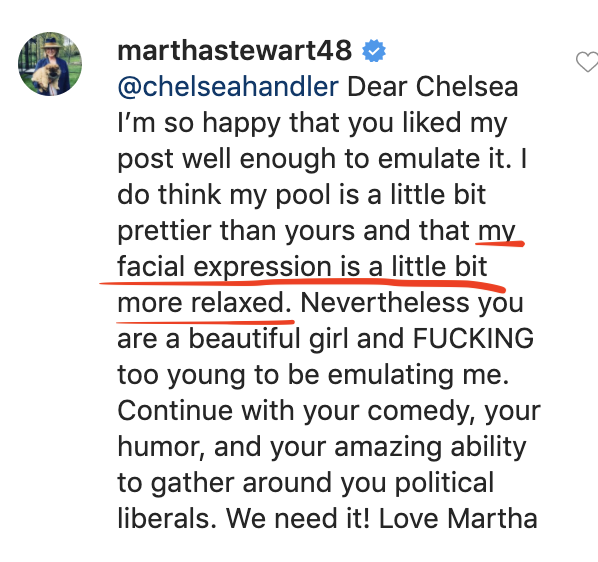 Then she kind of changed her tune and got aggressively nice, telling Chelsea she is beautiful and "FUCKING too young."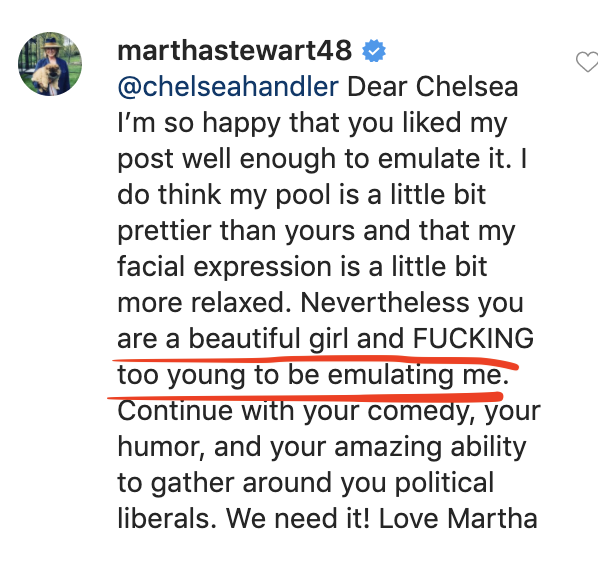 She then basically was like "stick to your day job and let me look hot in my pretty pool."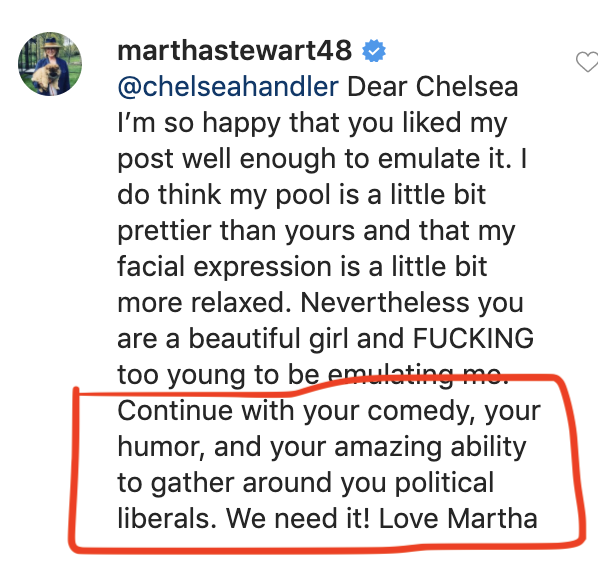 And she signed her comment, "Love, Martha."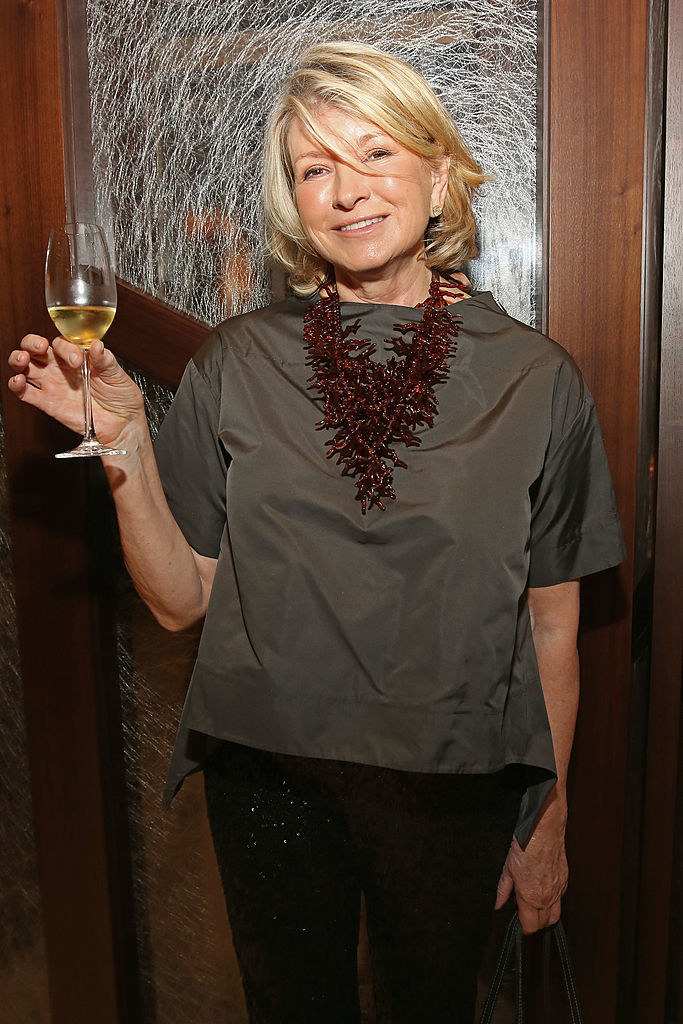 The whole response from start to finish is wild and iconic!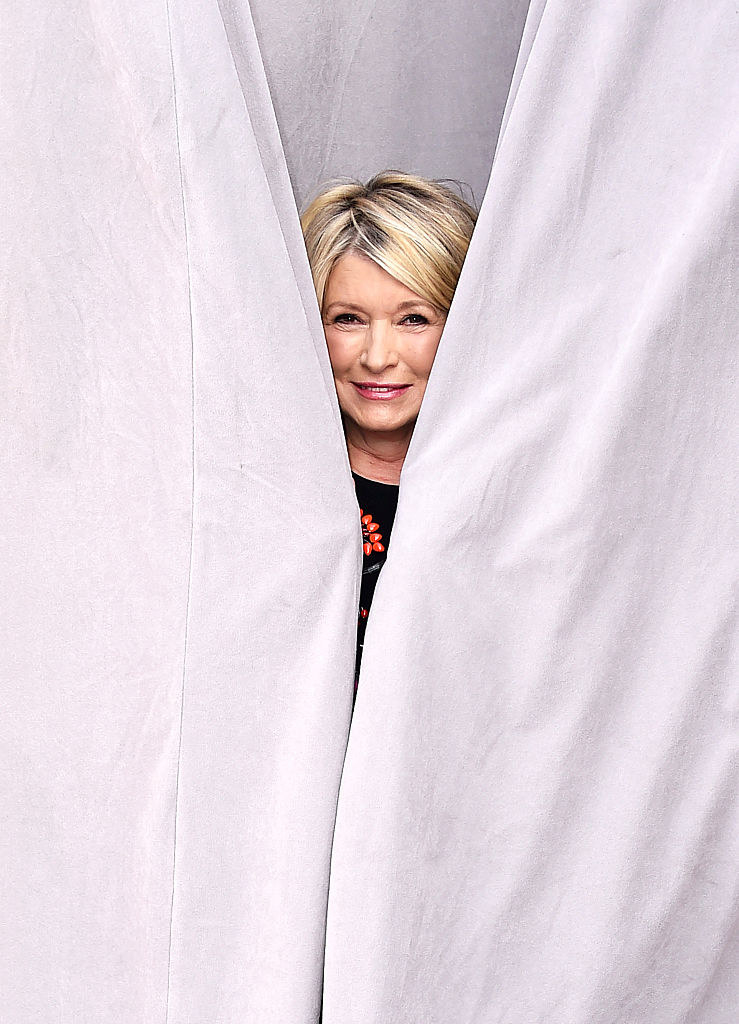 I've said it a billion times and I'll say it again: never change, Martha!