Martha Stewart Clearly Wants Jason Derulo Bad
It's hot and he's shedding his clothes.
As you can see from tweet #1, Jason Derulo is singing for them. And according to Martha, it's hot and he is shedding his clothes.
According to tweet #2, he was then down to his shirtsleeves. HIS SHIRTSLEEVES I TELL YOU!!!!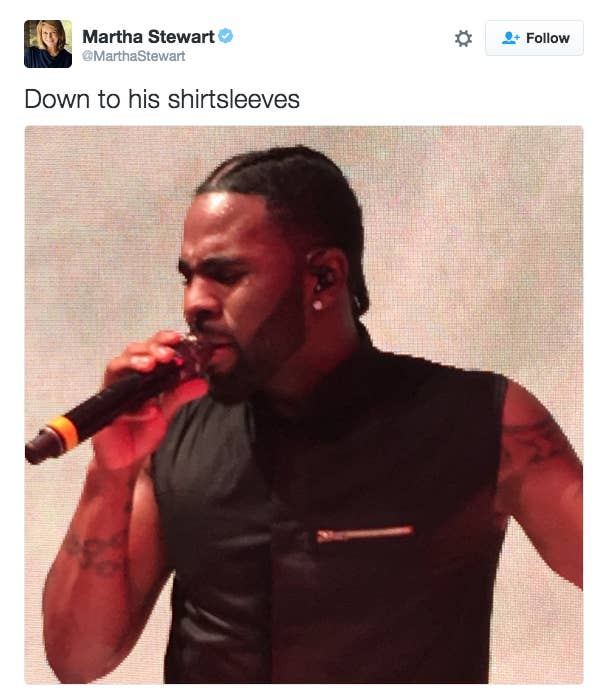 Shirtsleeves.
🎶 🎶 🎶 Martha Derulo 🎶 🎶 🎶
The End.