What's This? Oh, It's Just Mark Ruffalo Taking A Bubble Bath
Bath time goals.
As a birthday present to himself but really a gift to us, Mark Ruffalo took a bath.
It wasn't just a normal bath though, it was a bubble bath, which is more seductive.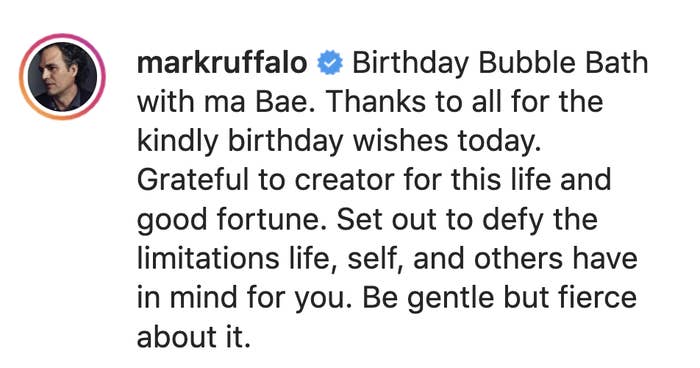 Also, obvi Jennifer Garner wished him a happy birthday, because Jenna will always love Matt.

Would be fine to only have pics of Mark "Bubble Man" Bathalo on my feed from now on.