Last night at the Emmys, Lizzo won for Outstanding Competition Program, for her show Lizzo's Watch Out for the Big Grrrls.
Now she's halfway to an EGOT.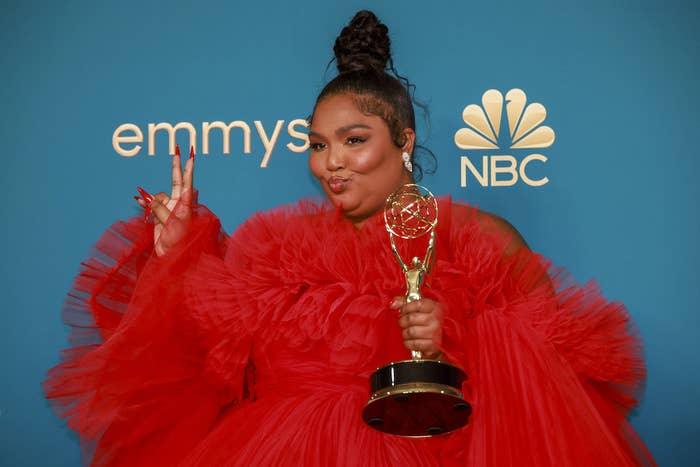 And while Lizzo on her own is more than anything anyone could ever ask for...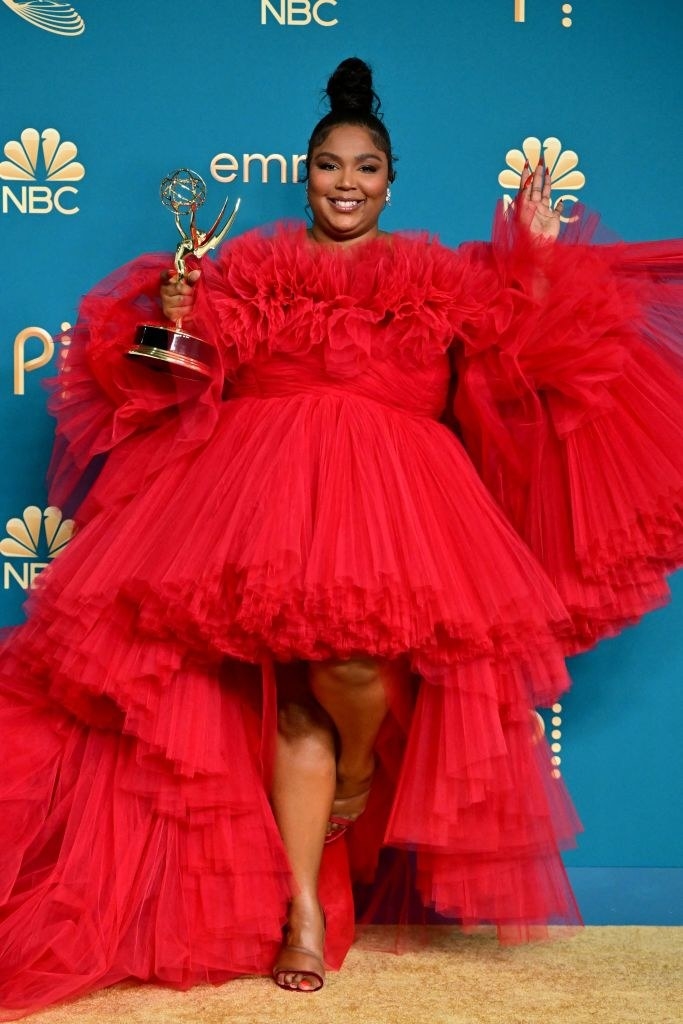 ...she spent the night getting selfies with other famous people, and I'm literaallyyyyyy obsessed.
And this-a one with Seth Rogen, John Oliver, and Trevor Noah.
For some reason Michael Keaton is in the mix, which I love for both of them.
And Lorne Michaels got a pic too.
But possibly the best one was the pic she took with Jennifer Coolidge.
I love Lizzo, and I thank her for her service. BYE.