Wassup friends. I just wanna show you these pics of first initial + first few letters of their last name power couple eating ice cream: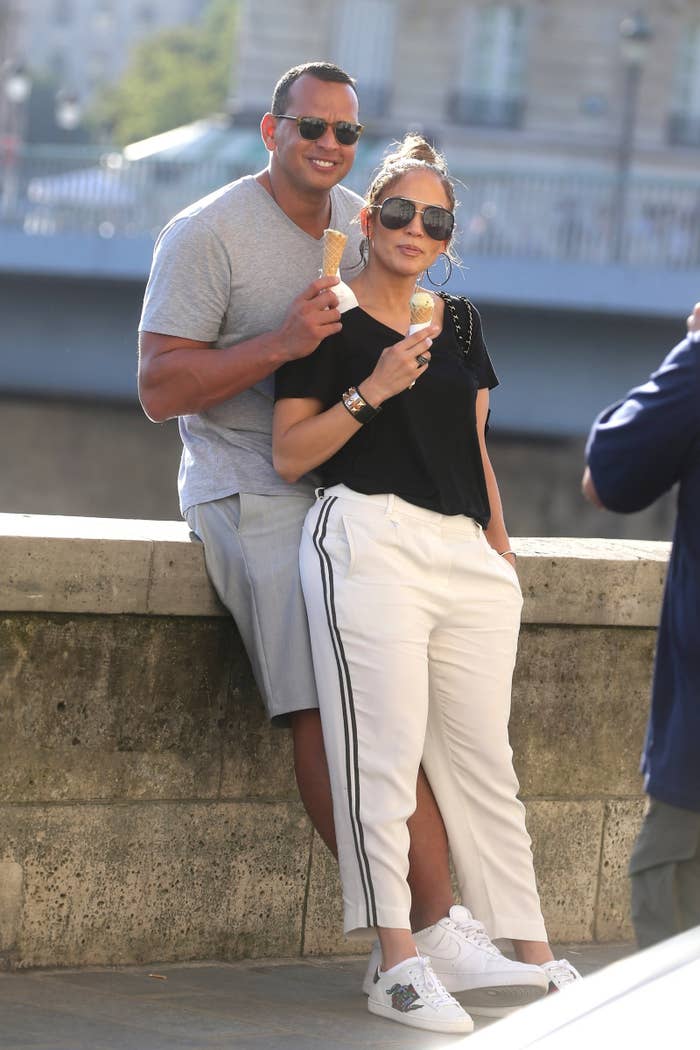 This is the ice cream prom pose to end all other prom poses.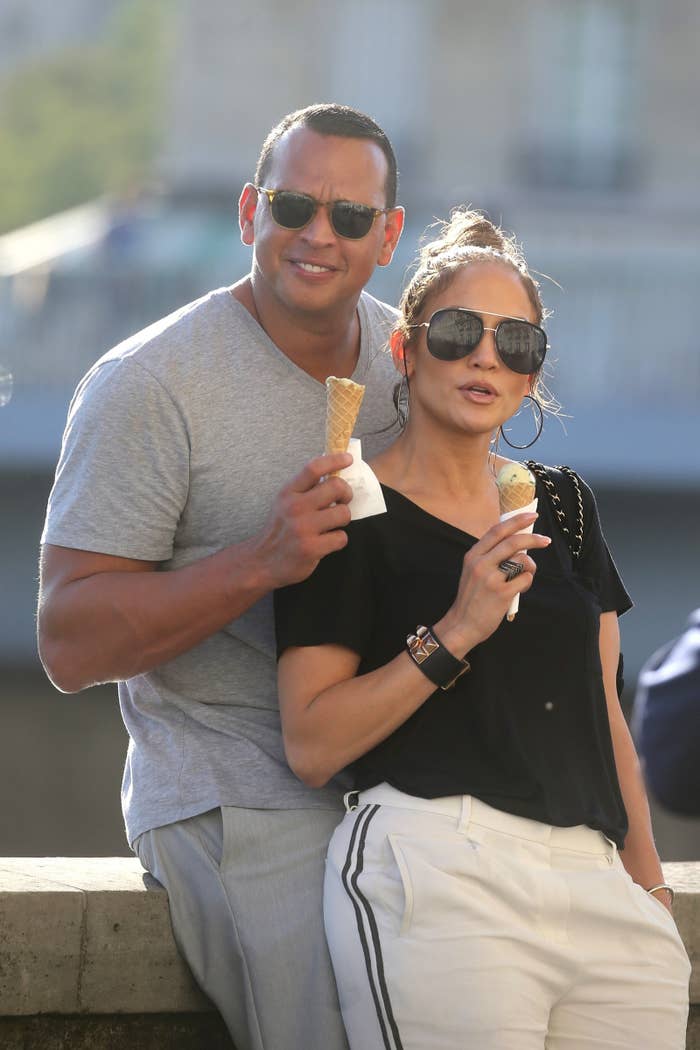 It's kinda awkward but tbh it works for them.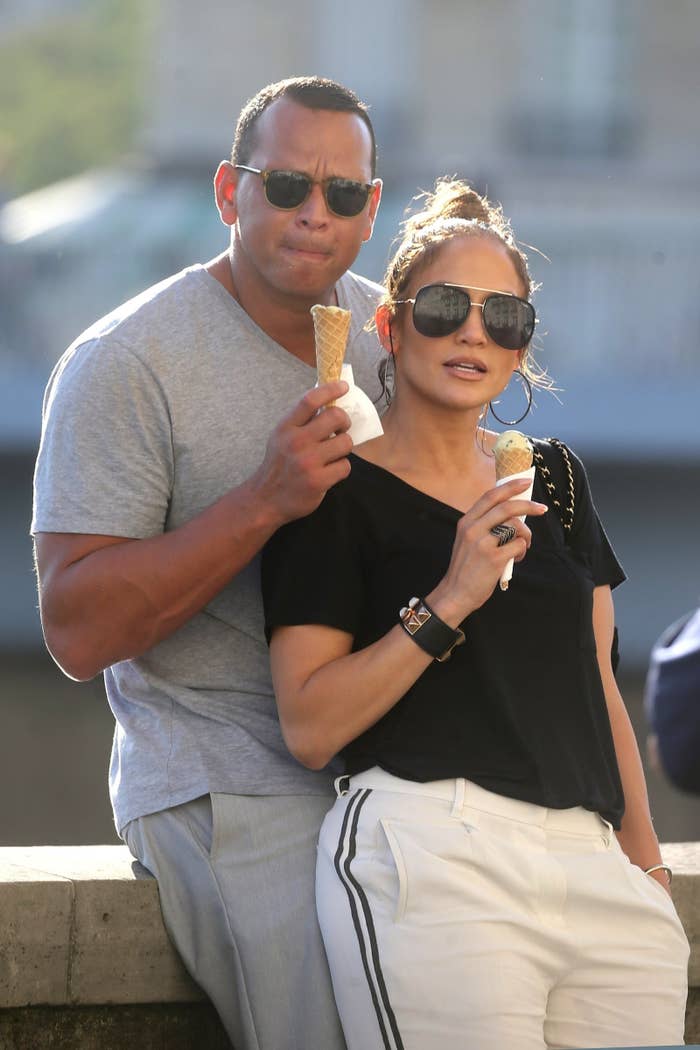 Mostly cause Jennifer Lopez looks fuckin' amazing as usual.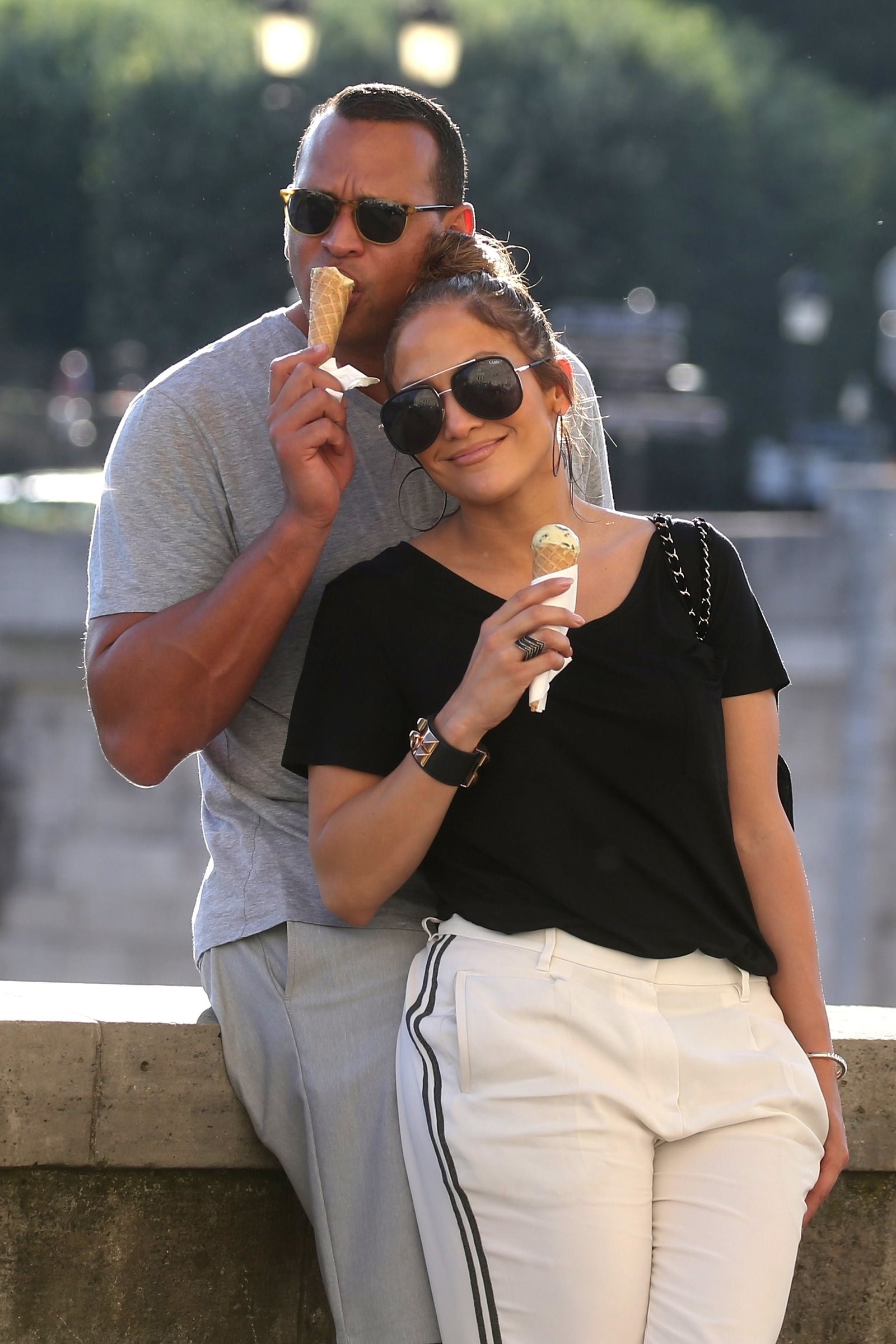 IMO A. Rod needs to learn how to pose. BUT whatever.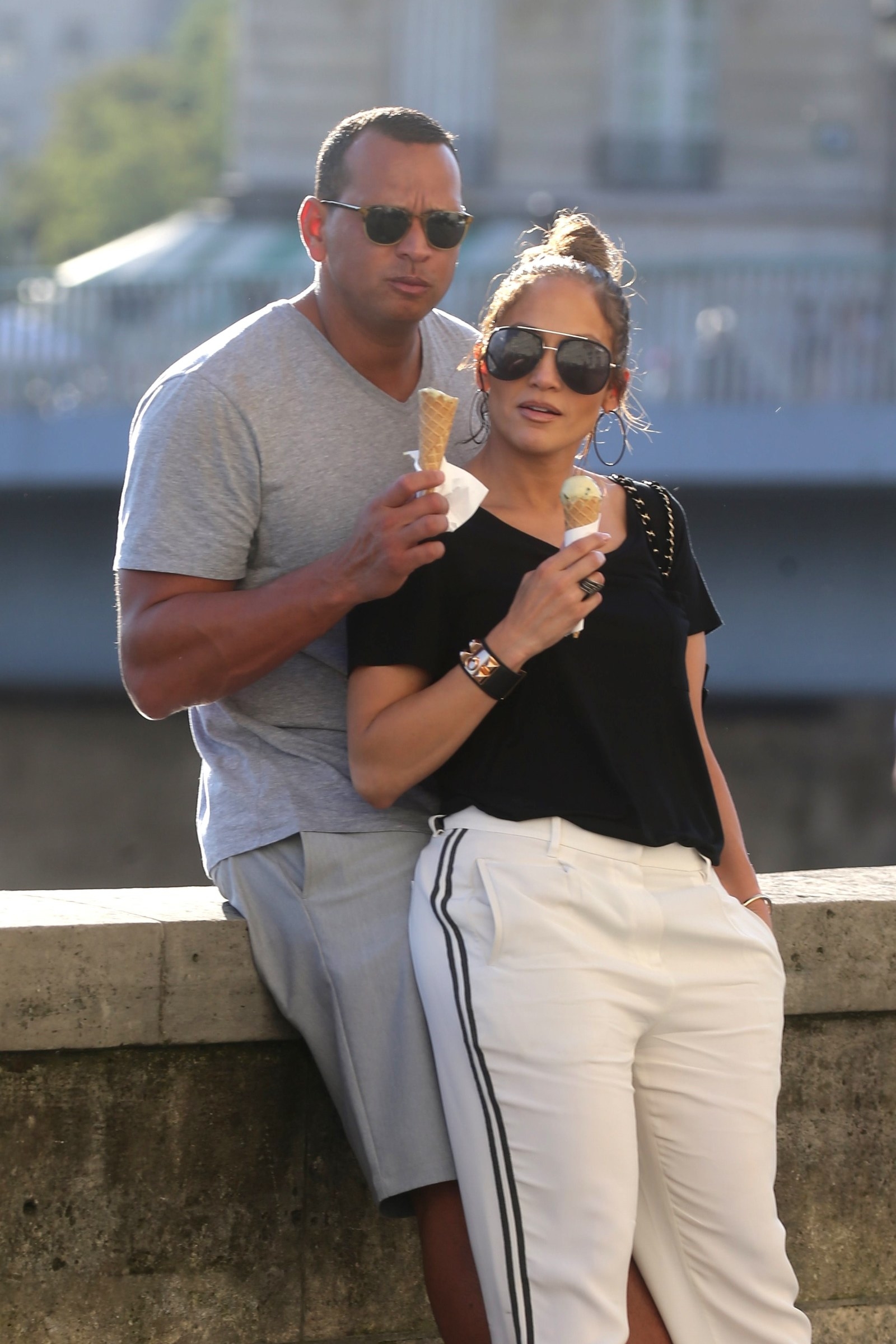 Anyway, HAVE FUN EATIN' ICE CREAM YOU RICH BEAUTIFUL PEOPLE!