The resemblances are uncanny.
But now, there are pics of Lily James in the iconic red bathing suit from Pam's Baywatch days, and IT'S UNREAL.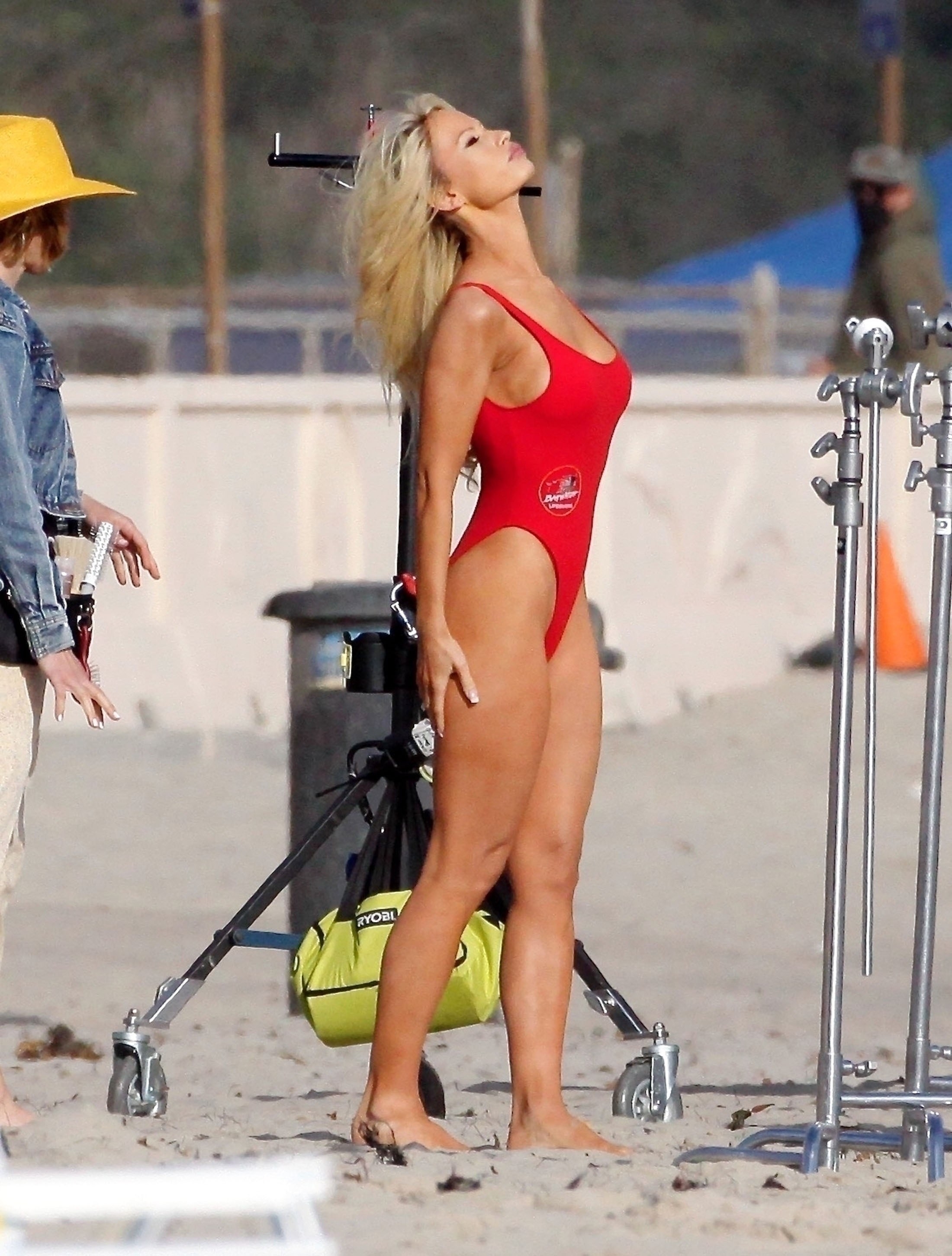 The pics are expensive, so we only have one, and I'm just gonna keep posting it because it's nuts how much Lily looks like Pam.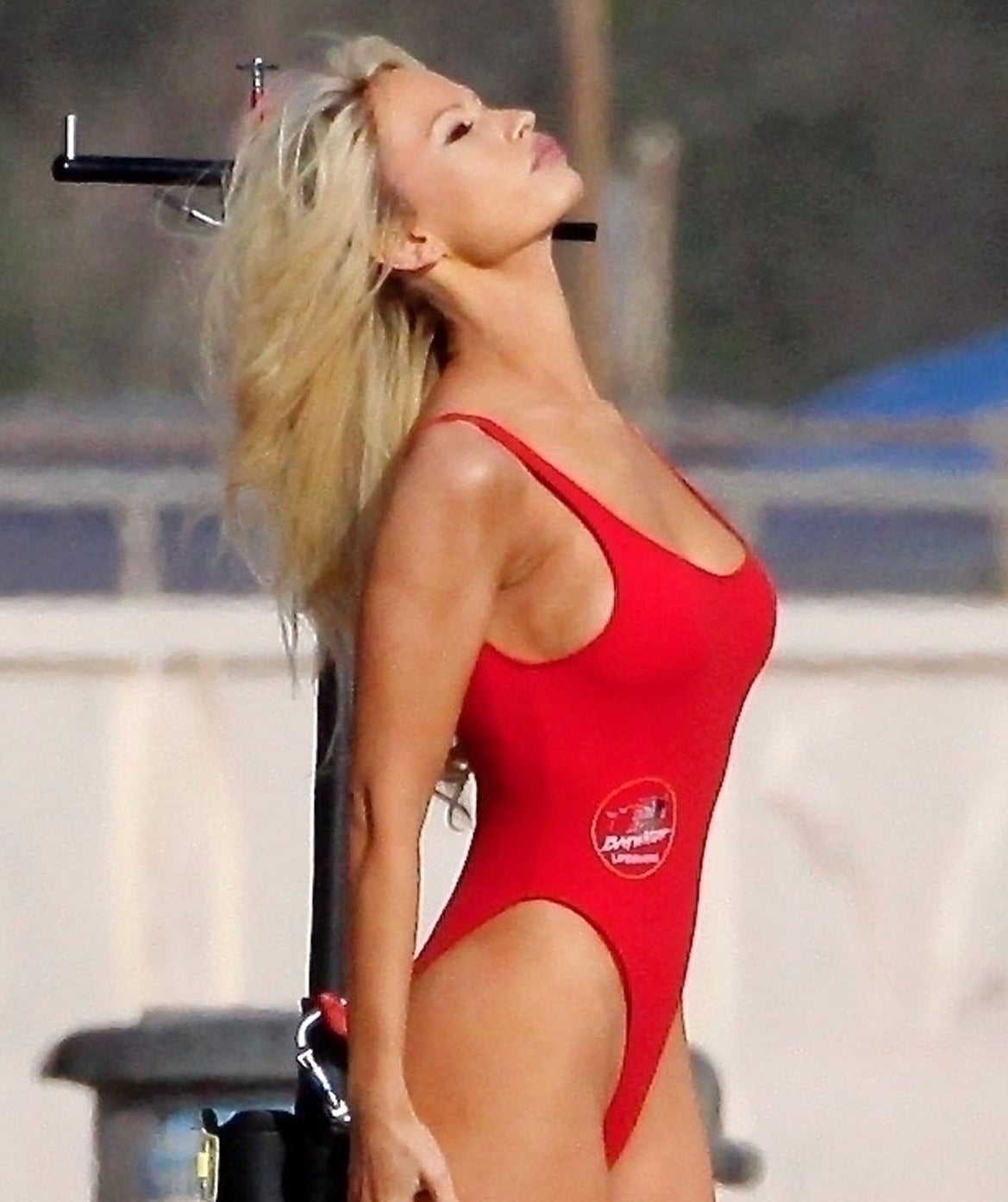 This is the actual Pam Anderson from back in the day:
And this is Lily (left) with Pam (right).
Identical.
Seth Rogen is also in this show, by the way. And he plays a character who dresses really awesome.
I'll be watching, obviously. BYE.