If you haven't seen Cheer on Netflix, then I'm gonna need you to do that now. If you have, then you know the show is not just pom-poms and roses!!!
And my girl Lexi's storyline was a true emotional roller coaster. She went from being a former bad girl/team outcast to literally overcoming a nude photo leak and then helping the team win at Daytona.
But in the final episode, we learned that Lexi got in trouble again, and because of that wasn't allowed to cheer for Navarro anymore.
This was a twist I did not see coming. I don't even know Lexi, but all I wanted was for her to succeed. The news broke my dang heart.
And so, it brings me great joy to announce that Lexi is BACK AT NAVARRO!!!!!!! She upoloaded this pic today:
With the caption, "Honey, I'm home."

And when asked if she was actually back, Lexi gave a simple but straightforward, "yes."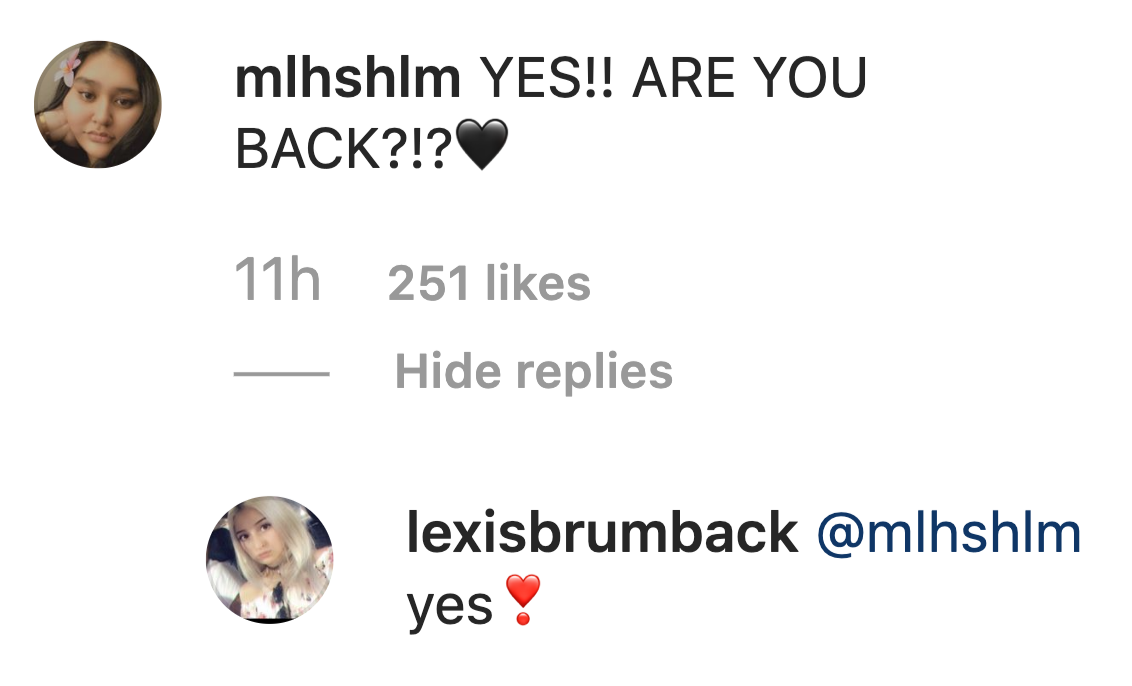 Jerry, who is also back at Navarro, commented that he was happy about her return.

TT was excited, too.

And me? Well, I'm smiling at my computer like a gosh darn fool right now. CAN'T WAIT FOR ROUND 2.