Let's Take A Minute To Talk About What Kate Beckinsale Is Doing With Her Cats During Quarantine
This is peak quarantine cat content.
Dear diary, it's been 7,038 days since I've seen another human and all I have right now are these videos Kate Beckinsale is making with her cats, Clive and Willow. So I'd like to talk about them because it's important Corona Content™.
One of the earliest quarantine videos she posted was this one, in which she puts lettuce on Willow the cat. Fascinating.
Then there was this one. Not really sure what the plot here is, but the premise is that Kate Beckinsale is a singing cat, and then Willow is in a banana and doesn't enjoy it.
Here's one where she attempts to get Clive to sit in a rectangle shape.
And in this one, Willow hoards the potatoes.
Naturally, after several weeks of Corona Content™ with Willow and Clive, it began to get more involved. I mean, Kate ended up creating a room for Willow.
And then Clive was caught on camera in his Midsommar outfit, while Kate danced around him.
Obviously at this point, Clive and Willow are stars. Then Kate made a salad out of Willow.
TBH, the whole salad cat thing confused me, but upon further explanation, I totally get it.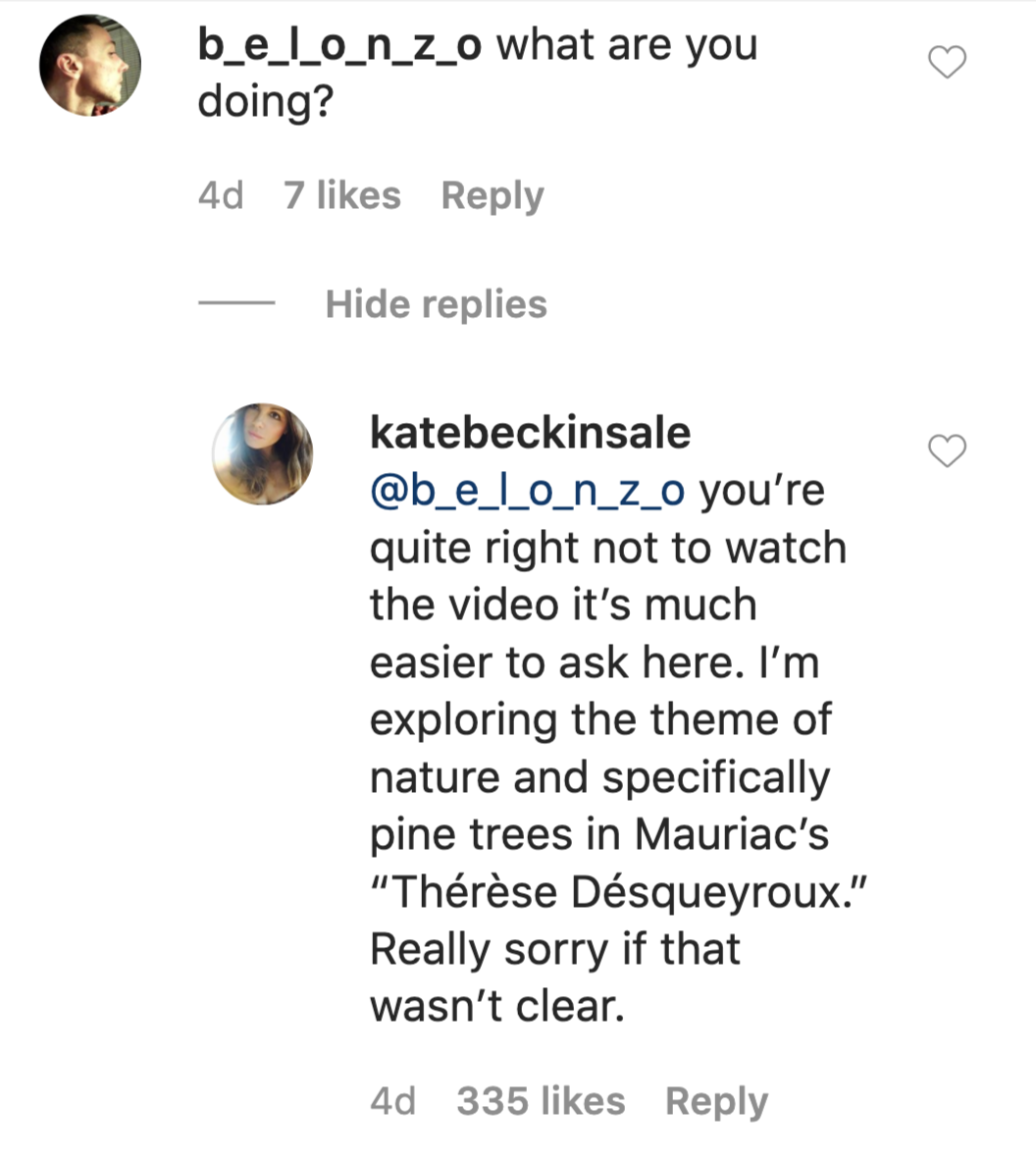 Anyway, in the most recent weeks of quarantine, the content has truly gone above and beyond. Here we have the Kate Beckinsale Salon, open for business to Clive.
He is the one and only client. He gets the best treatment.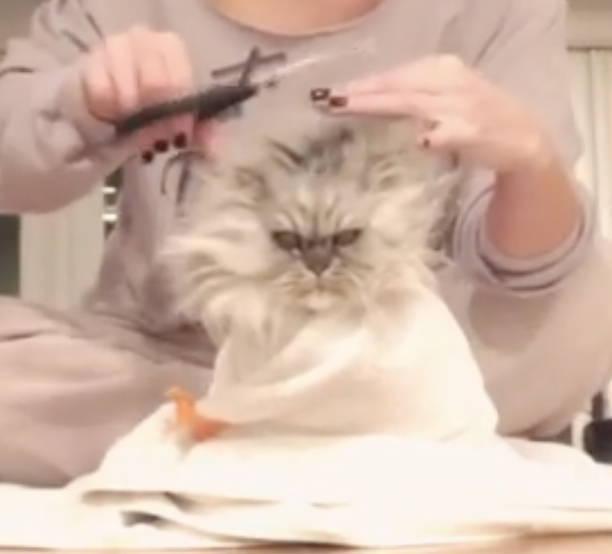 Also, Kate created some art that completely changed Clive. It's, in a word, stupendous.
And then, finally, quarantine has brought us this: a cat tanker made from cardboard boxes in which Clive is the driver.
NOW THAT IS SOME PRIME CORONA CONTENT™. I hope to see more in the future because well, I'm bored as heck. BYE.