Leslie Jones' Tweets About Meeting The "Game Of Thrones" Cast Last Night Are Amazing
She doesn't disappoint.
Leslie Jones is a big fan of Game Of Thrones. She live tweets the show and it's really fucking great. In fact it's a CRIME that we need to wait a year for this to happen again.
But I digress because last night at the HBO after party, Leslie's (and mine tbh) dreams came true and she met a bunch of people from Game Of Thrones and it was all just really perfect.

Here she is with the creators D.B. Weiss and David Benioff and also Jaime Lannister.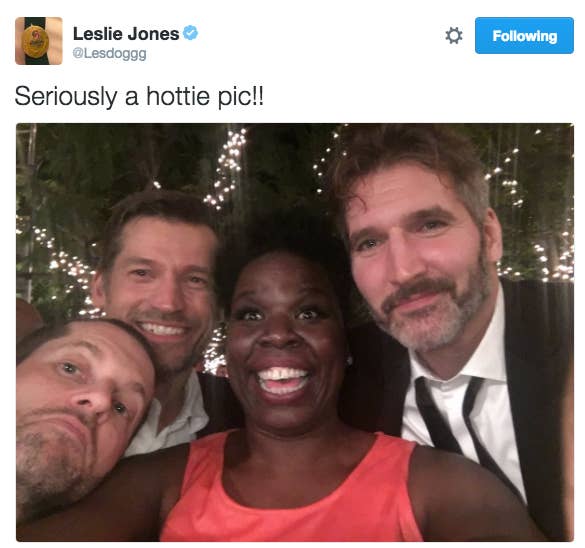 She took a pic with Gwendoline Christie and was intimidated but obviously not that much.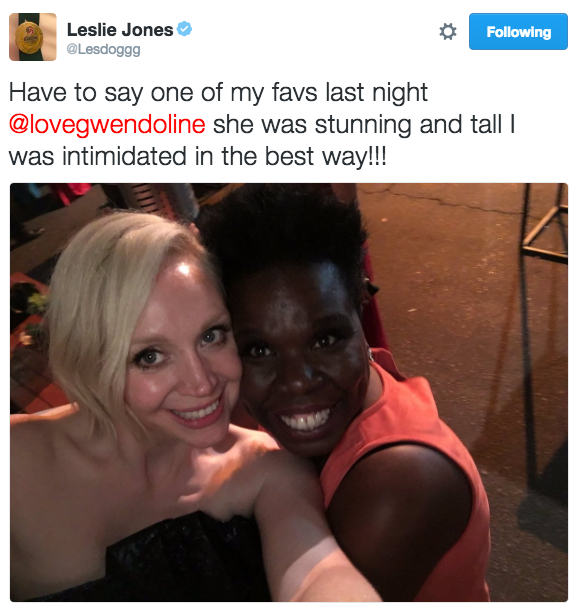 IF THEY ARE SMART, THEY'D DO THIS.
But as if meeting the GOT cast wasn't good enough, she also met John Mayer and posted this: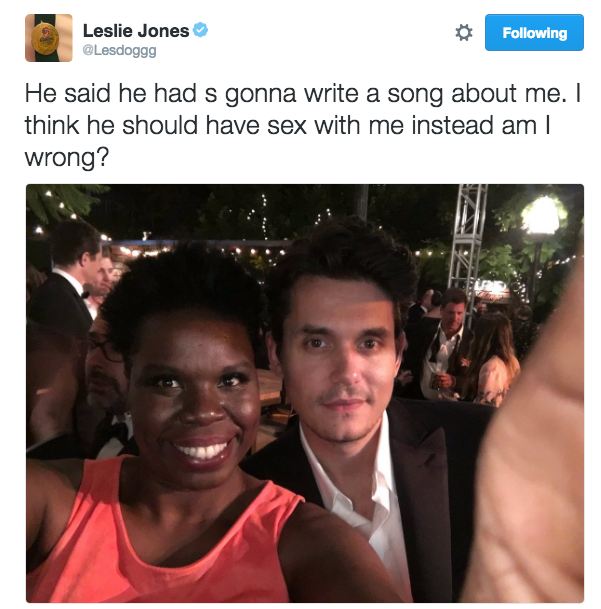 Leslie Jones for president.