Ladies and gentlemen, today is a momentous day. A day that will go down in history. Mark your calendars, because April 4, 2016, is the day the real Todd Kraines was revealed.
The one and only Todd Kraines!!!!!!!!!
You know how Scott used to prank-call Kris all the time saying, "Auntie Kris! It's me! Todd Kraines!"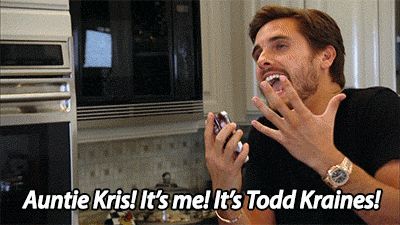 He did it kind of frequently. It became a running joke of the show.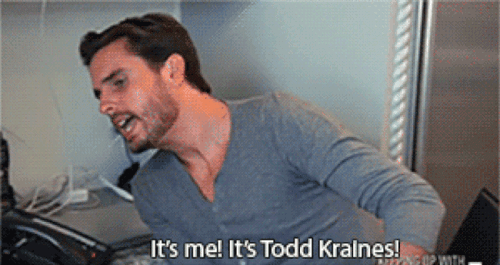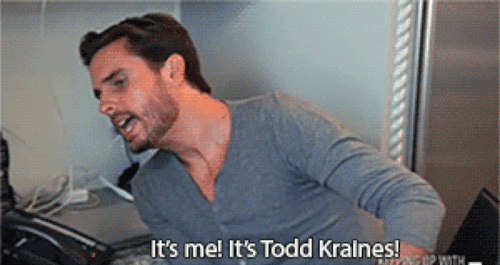 And Todd Kraines became a symbol of hope. Kind of. Not really.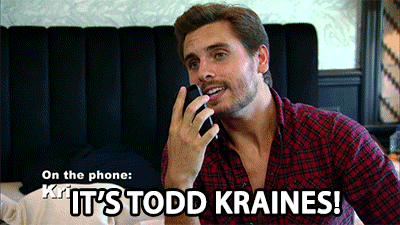 And now, thanks to Kim Kardashian's Snapchat, THE REAL TODD KRAINES HAS MADE HIS DEBUT.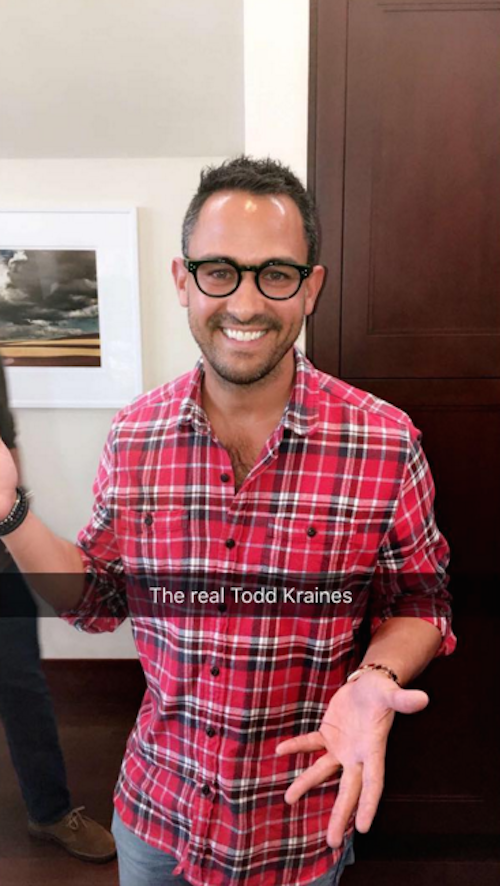 Wow. What a truly beautiful moment we can all share together. THANKS, TODD KRAINES!!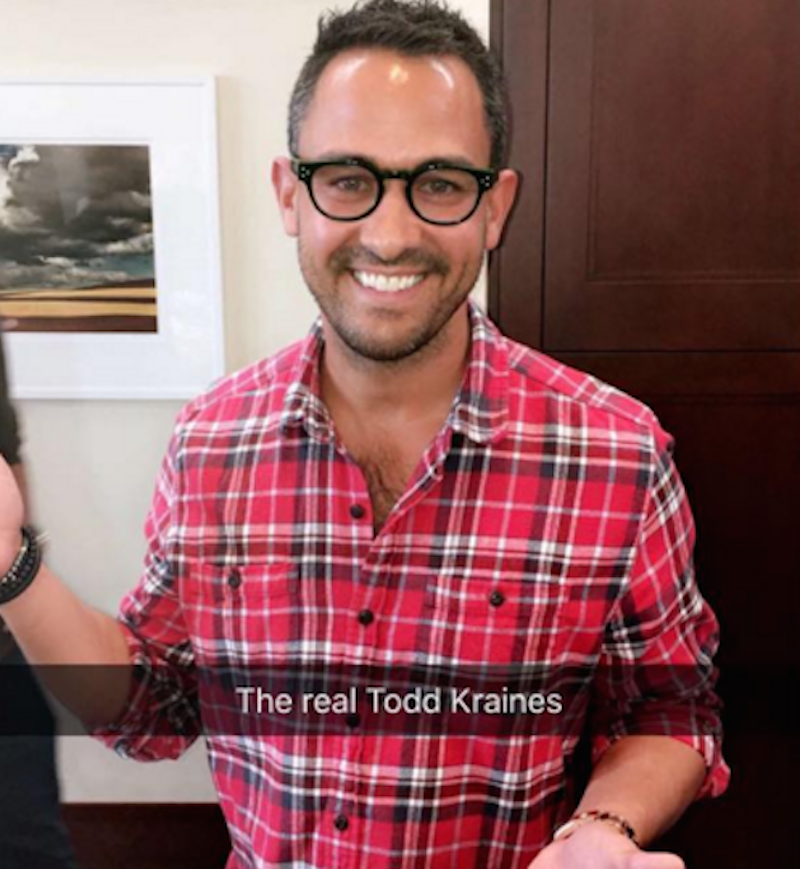 Now that I know who you are, I feel like this lady walking behind Kim.