And I love a good house tour. So when I saw this tweet, I was like, yes please!
And it turns out that Kim is sick and tired of everyone thinking their house has no color or fun. Because it does!!!! It's just all in the kids' playroom, which is giant and worth more than my entire life.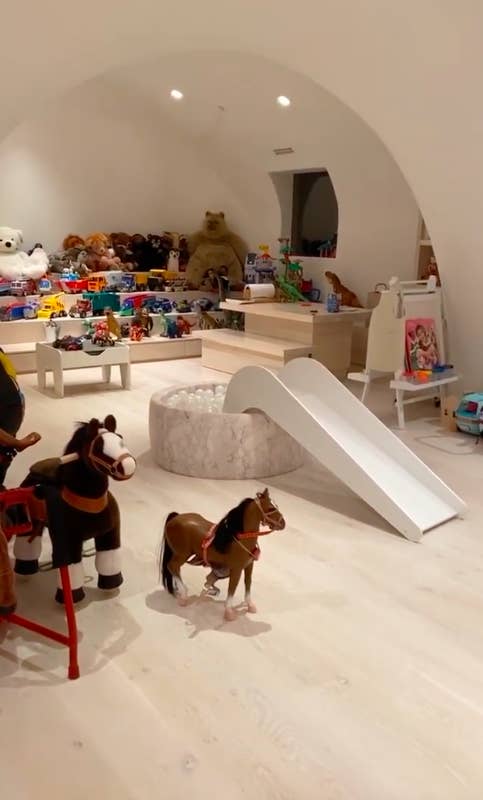 Kim gave us a tour of the playroom, which includes *INHALES DEEPLY*...
A drum set.
And a large array of musical instruments, including violins because North plays the violin.
A little play area just for Psalm.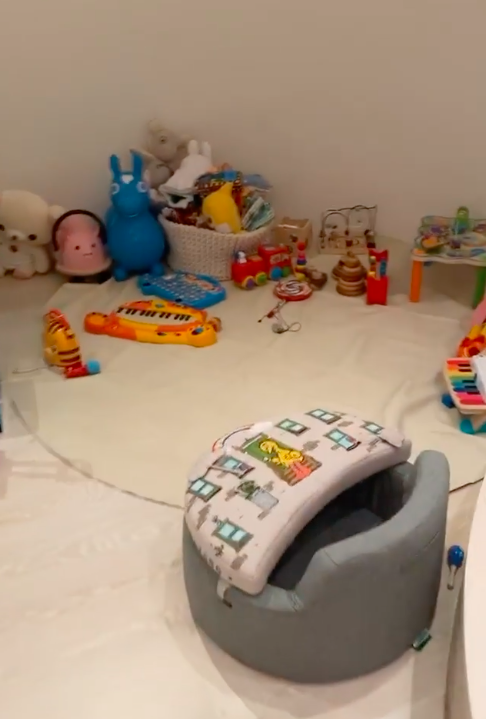 A few dollhouses and doll accessories.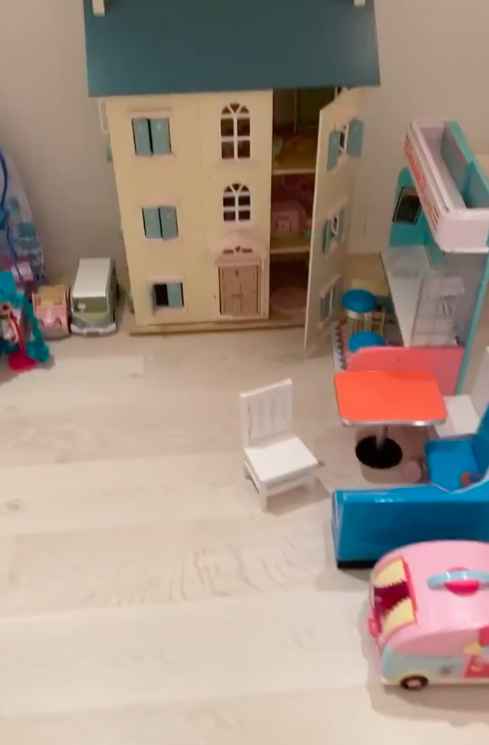 And lots of dolls.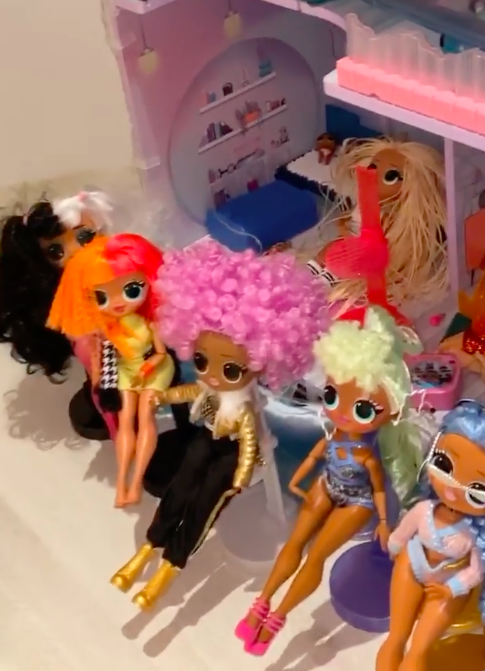 More than one play stroller.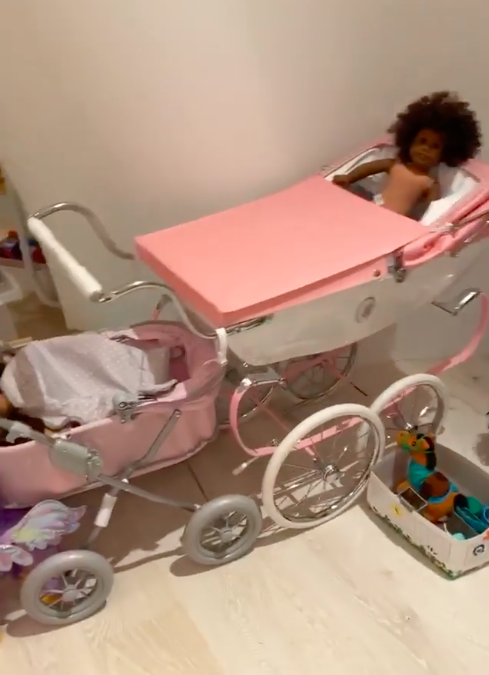 An educational area, filled with books and things to learn.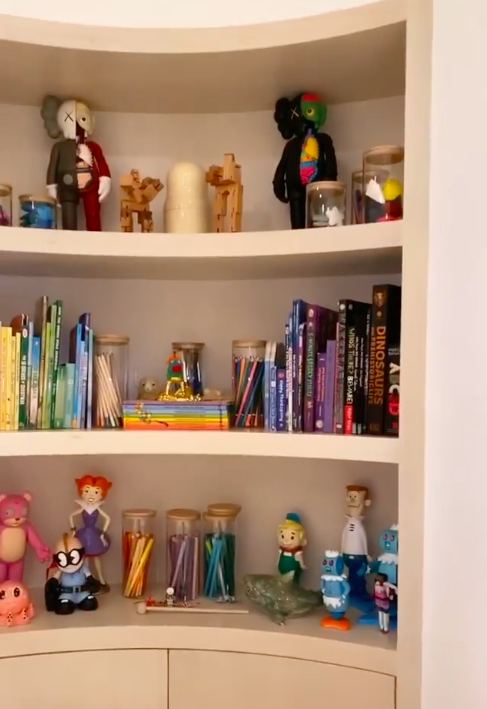 Lots of stuffed animals, trucks, and figurines on stadium seating.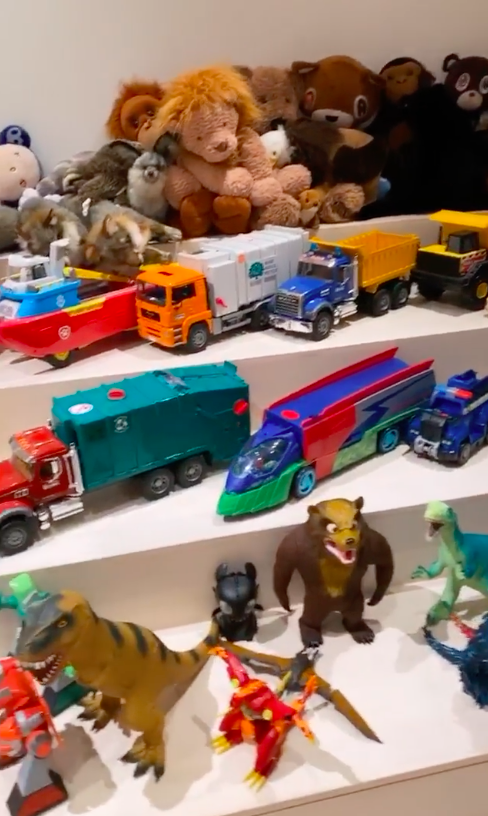 Hidden drawers filled with Legos…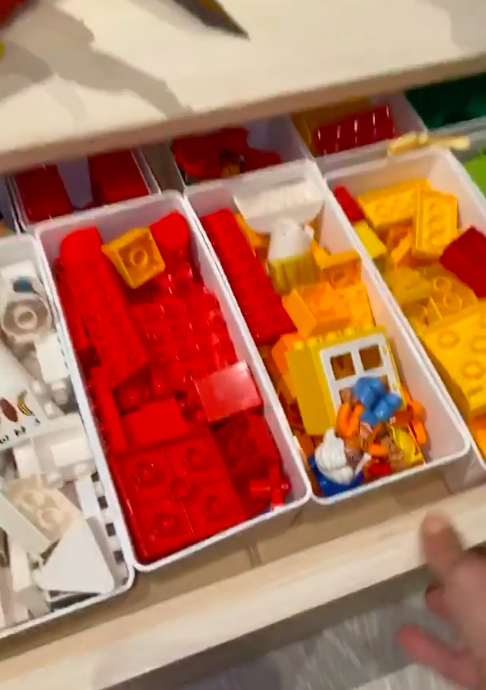 ...and blocks...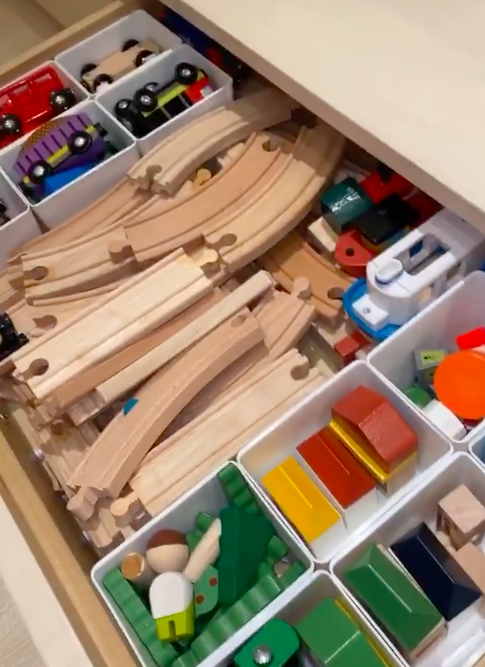 ...and lots of tiny cars.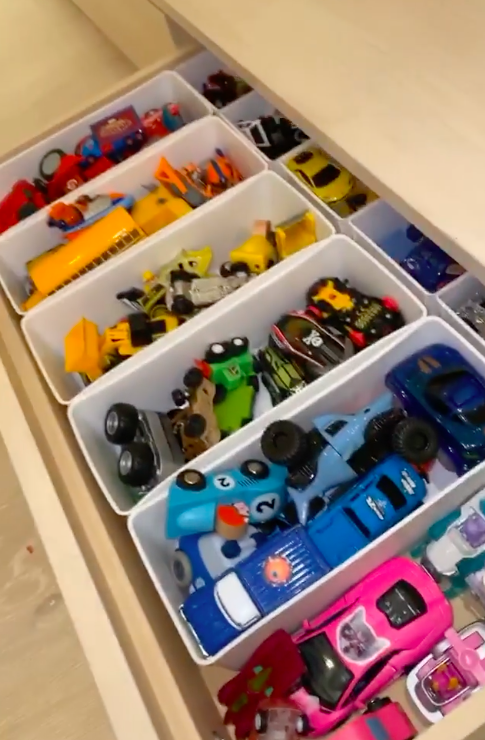 An entire mini home area, with a kitchen, washer, dryer, etc.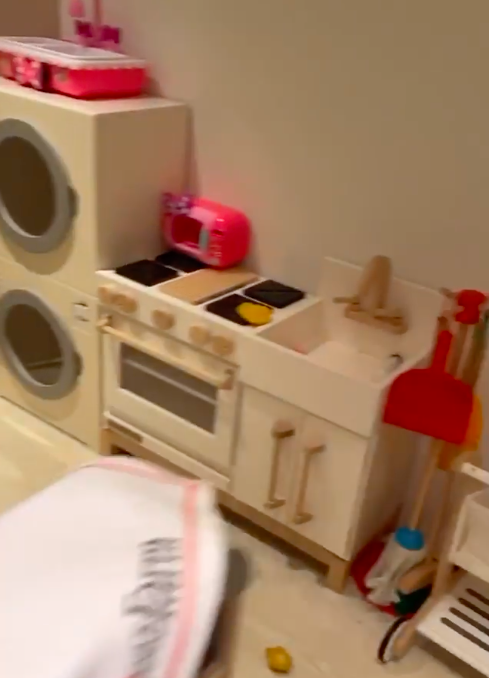 Multiple miniature grocery carts.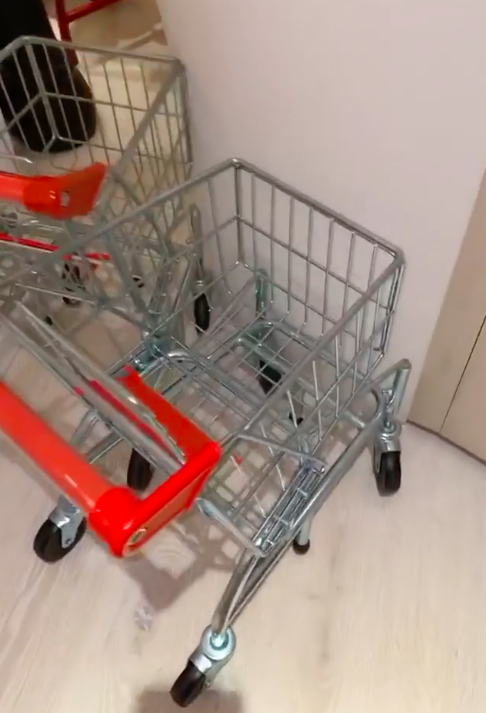 Which you can put a variety of grocery items in.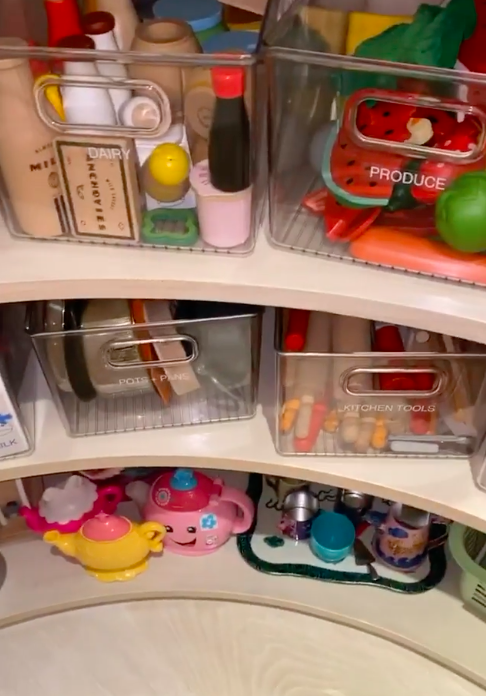 And then take them to the checkout line, which has a conveyor belt and a scanner that fake scans items because that's how rich people play!
But it literally doesn't end there. There are also several horse things.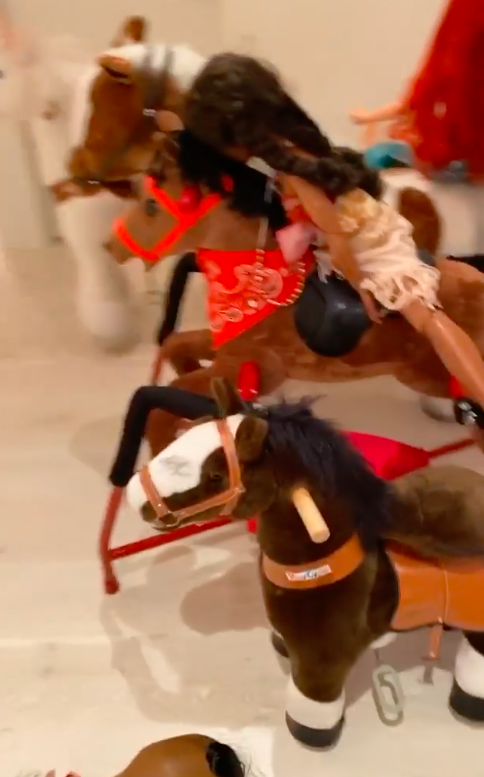 And an entire closet full of boxes and boxes of more shit.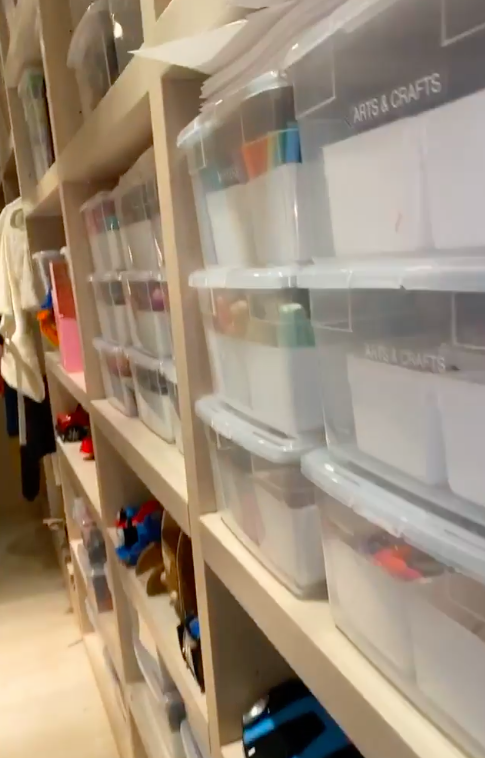 Slime. Paint.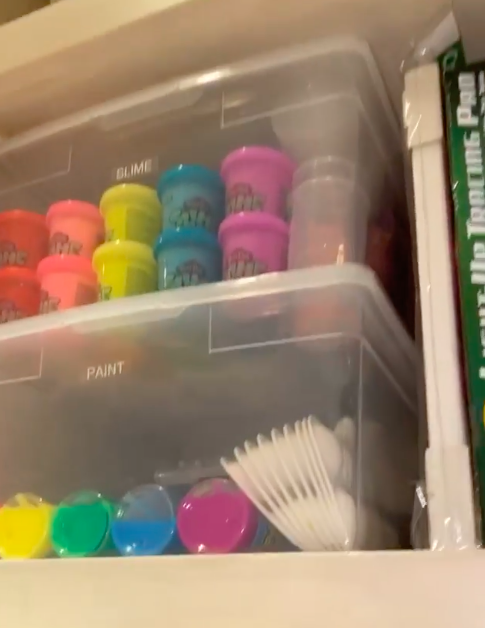 Crayons and stamps!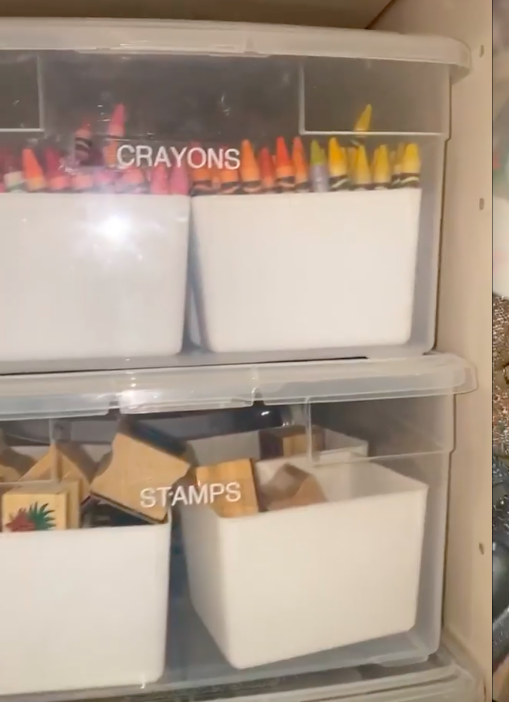 And lots of things known as "bubles."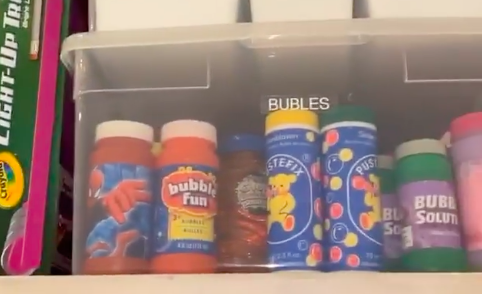 Also, there are hundreds of costumes.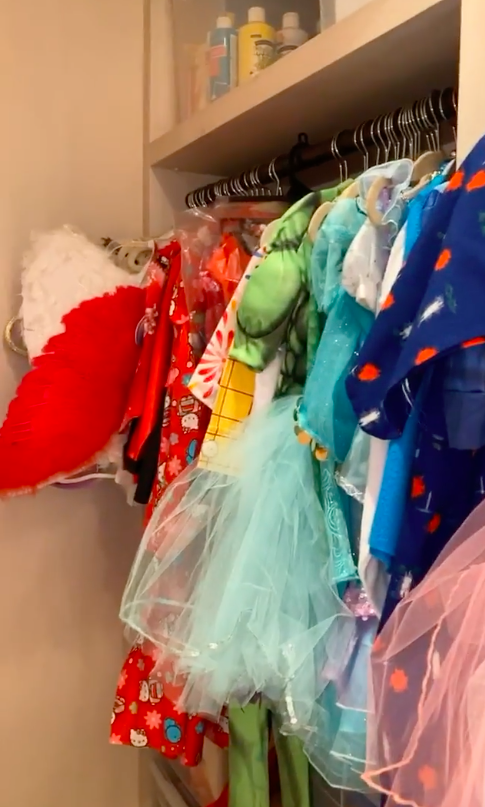 And tons of props, because no outfit is good without an accessory.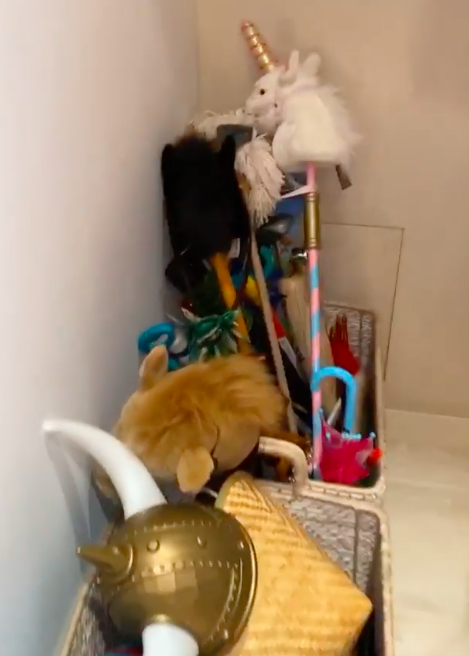 In conclusion:
Wait, no...in actual conclusion:
Have fun with your one slinky!