Last week Kim Kardashian tweeted that she she saw Psy in her London Hotel. However she deleted the tweet very quickly thereafter for unknown reasons. This is the tweet:
By analyzing the phrasing of the tweet and the placement of the "OMG," it seems like seeing Psy would really excite Kim. Some might say it would even be a dream of hers to see Psy.
Well, her dreams came true: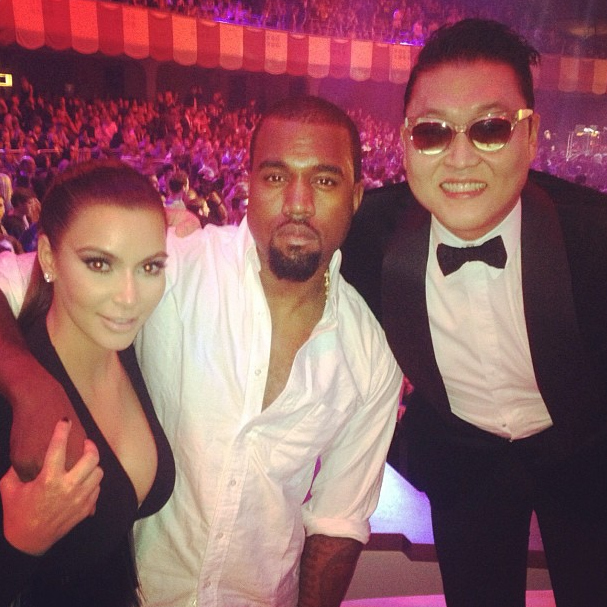 And Kim, Kanye and Psy lived happily ever after.