This weekend Paris Hilton apparently was browsing through photos on an old Sidekick when she found these beautiful relics from the Ibiza Girl Trip 2006™.
It included Paris and Kim after what looks like a night swim.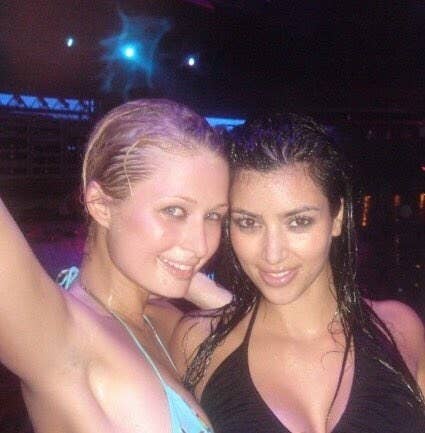 Some party picz.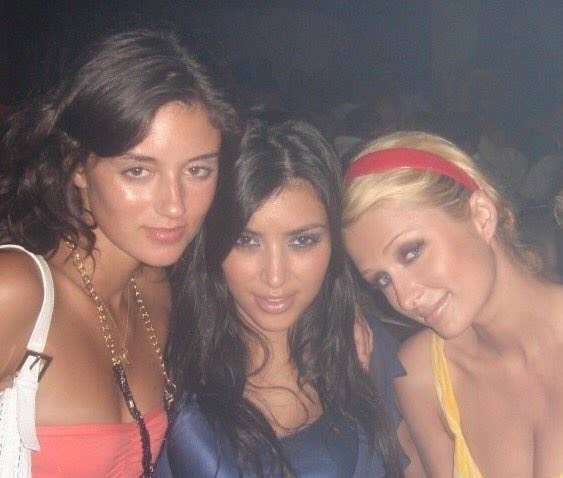 Kim wearing a Louis Vuitton bikini on a boat.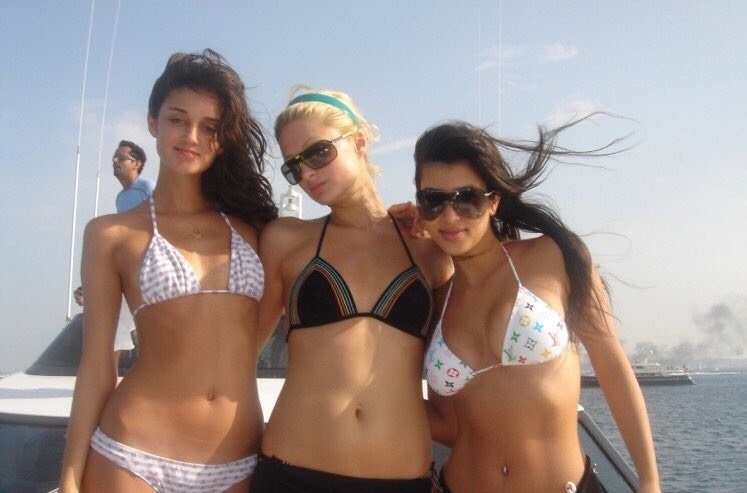 And some ice cream time.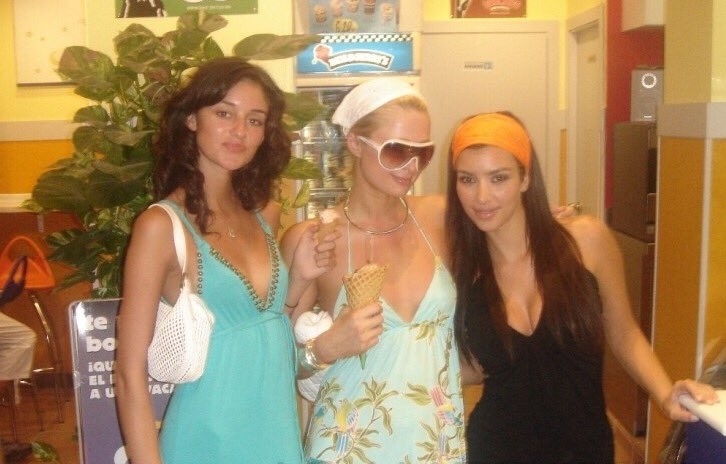 Kim Kardashian seemed to loved the throwback and responded to the tweet, saying "Best trip!!!"
At first I questioned the sincerity of Kim's "Best trip!!!" remark. I mean, was it really the best trip????? It's been 11 years since that trip, could it be that it was truly the BEST trip?!?!?!?! But I was wrong to ever doubt her, because upon further inspection, I think that Paris and Kim might be obsessed with the Ibiza Girls Trip 2006™ and maybe it was truly the Best Trip.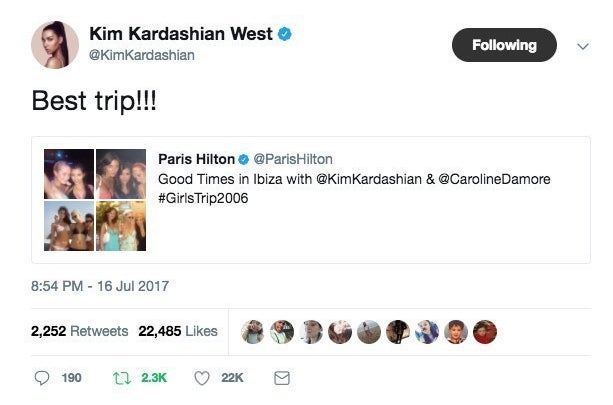 Not only did they express their love for ~the trip~ just this weekend, but they've done it before.
For a birthday post to Paris Hilton in 2015, Kim posted this picture — you guessed it — from the Ibiza Girls Trip 2006™.
"It's from 2006 in Ibiza."

And it doesn't end there. In August 2014 Kim Kardashian posted this picture with Paris, referencing the Ibiza Girls Trip 2006™.
See? They were reminiscing about that time they went to Ibiza in 2006.

So far that's all the evidence I have that they are obsessed with the Ibiza Girls Trip 2006™, but I'd say it's enough. Case closed!