For Valentine's Day Kanye Had Kenny G. Perform A Private Show For Kim While Surrounded By A Billion Roses
Saxy.
This morning the saxiest man alive Kenny G announced that he was delivering romance to people for V-DAY, because as a saxophone player, he is responsible for sensual loving all around the world.
He had on a suit and tie and was all cryptic about whose house he was going to.
Now, you might be able to guess whose house he went to because it says so in the headline of this post.
YUP! He ended up right smack in the middle of what would be an extremely empty and furnitureless room in Kim and Kanye's house had it not been for the planet's last supply of roses filling the room around Kenny for the occasion.
Anywho, Kenny played. He played that sweet sax and things were saxy. Kim filmed him while he performed and wow that horn blew some sweet, sweet tunes!
Obviously there's one glaring question here. How in the heck did he get in the middle of that room with all of those vases actin' like landmines all over the place?!?!?!?!?!??!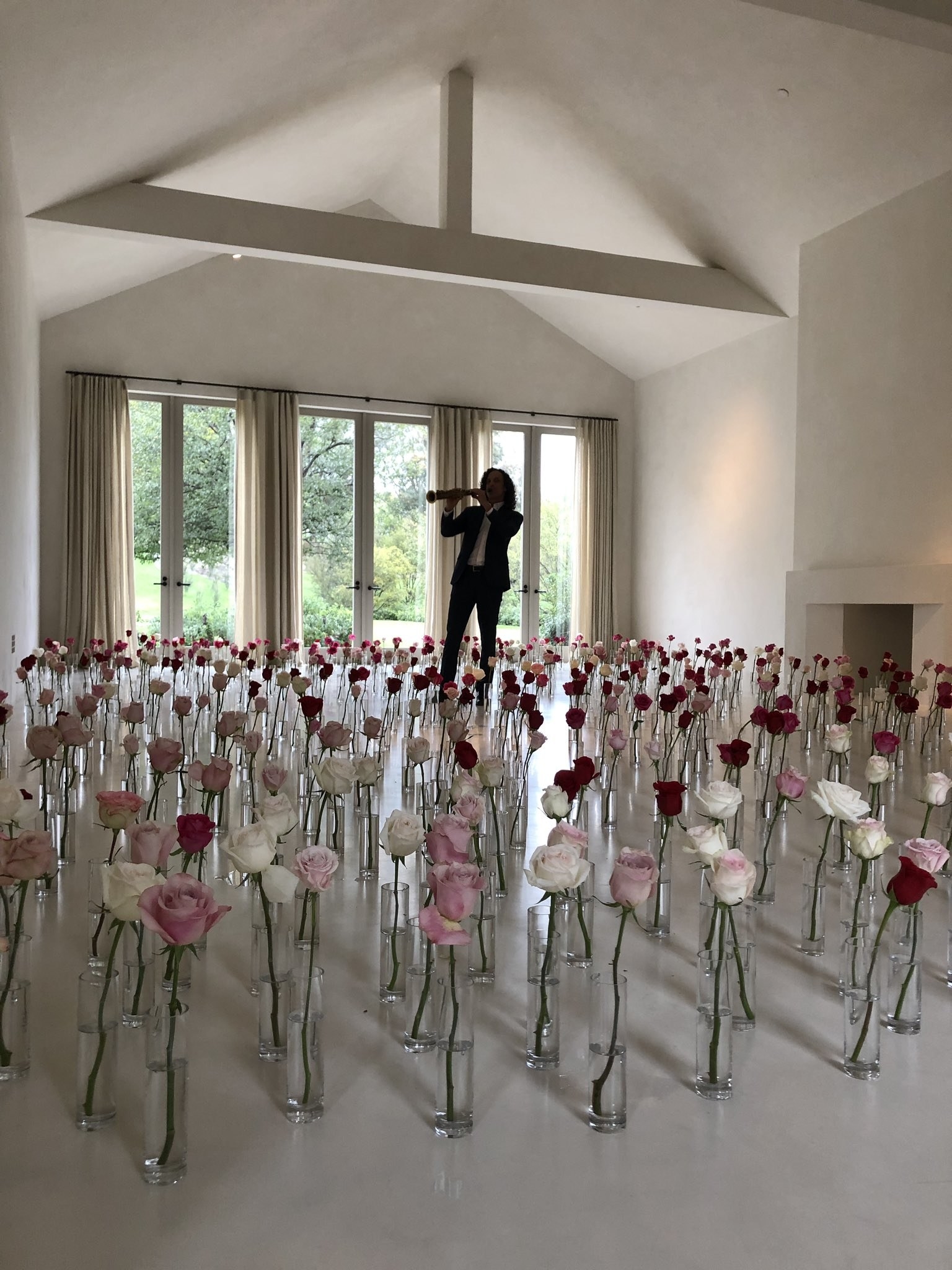 Welllllll as you saw in the video if you watched the entire thing, it turns out that there's nothing to be anxious about because actually, there was a pathway created for him to get into position.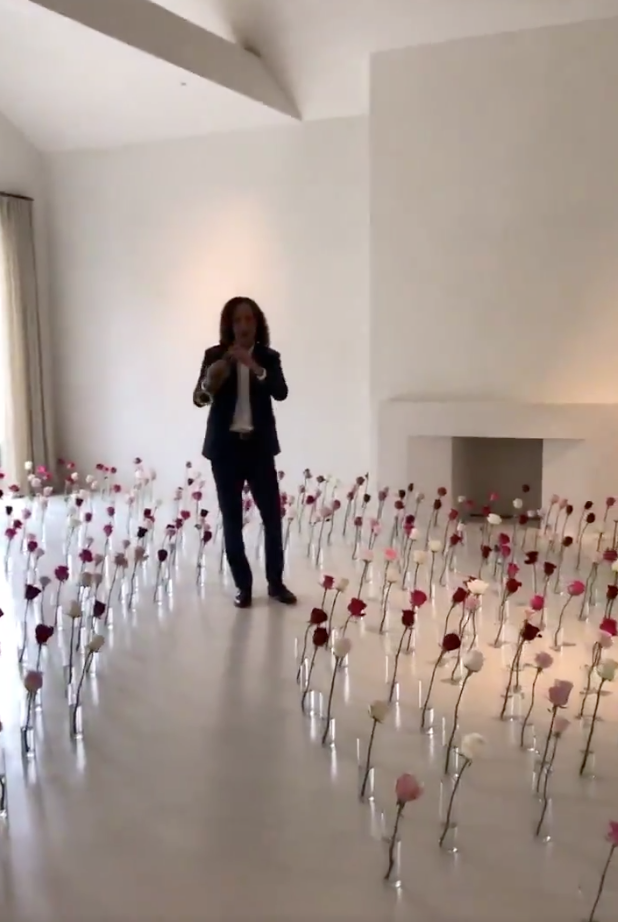 For his efforts, Kanye was awarded with "best husband ever" by Kim.
Meanwhile, my dog ate my valentine's day card.