Justin Bieber Just Discovered A Picture Of Him Falling Off A Unicycle And Really, Really Loves It
Finally, we have memes.
Back in October of 2019 — a whole lifetime ago — Justin Bieber fell off a unicycle.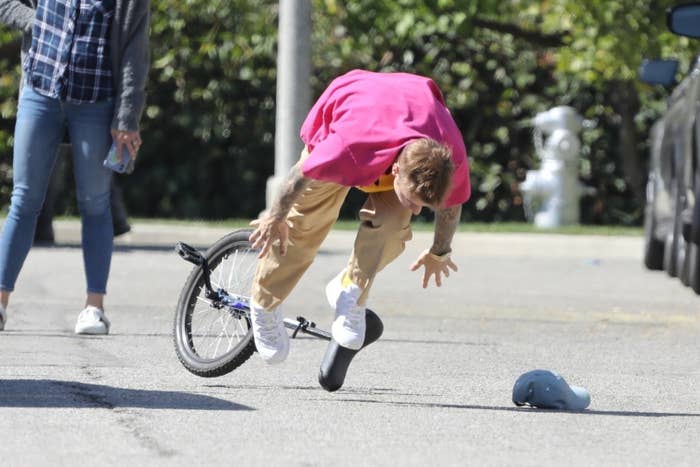 And now, three months later, Bieber has finally discovered the photo of the incident.
But based on Justin's caption of "WTF HAHA," I feel like he's just uncovering the secret pics of his past. Because like a thousand pics of him are taken a day.

And now Justin has taken the photos to a new level. With the creation of ~memes~.
In the span of like five minutes, Justin spammed his insta with seven memes.
Reminds me of the good ol' days of 2012, when simple memes like this made the world go round.
So thank you, Justin. Your memes have spoken to me.
Never forget.