Just Some Pictures Of Justin Timberlake Wearing A Bucket Hat While Holding An Umbrella For Kate Winslet
Interesting.
Howdy doody partners! Just wanted to take this time out of your day to show you these pics of Justin Timberlake wearing a bucket hat and holding a beach umbrella for Kate Winslet.
Now I know what you're thinking. Maybe it's something like this: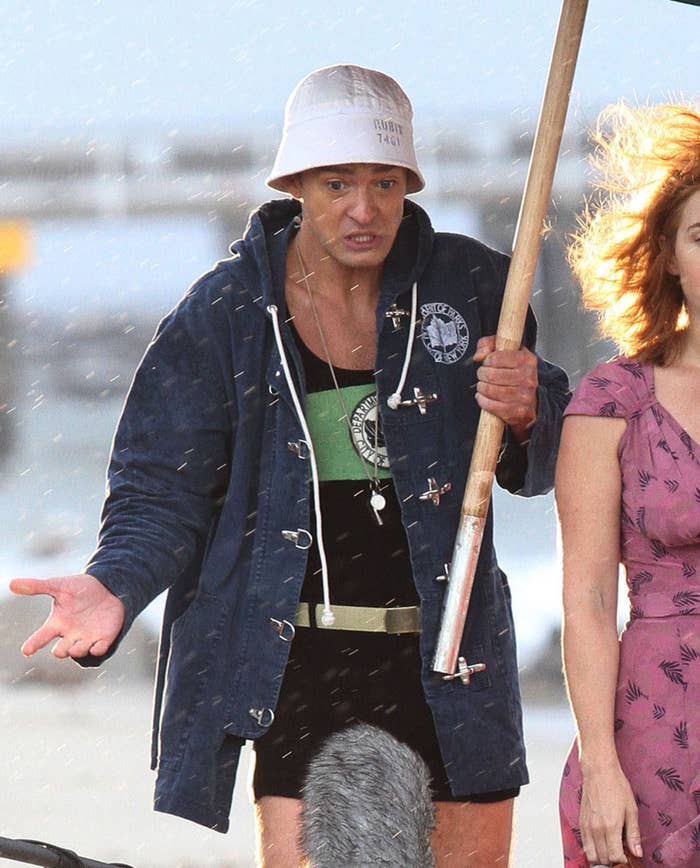 And same! However it's for a movie. But let's suspend disbelief for a moment and pretend it's real life.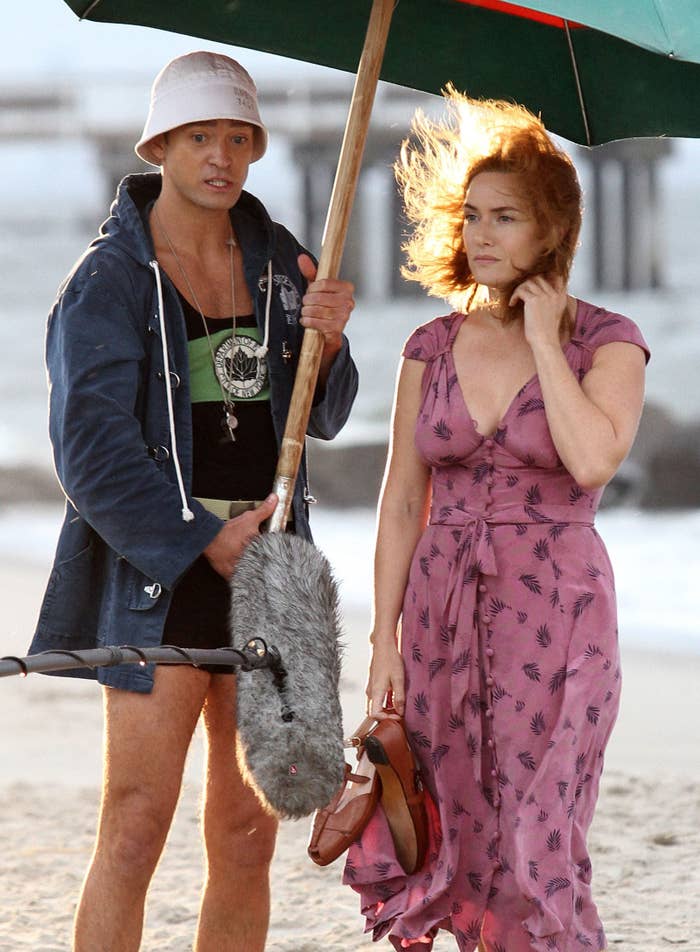 Like this is maybe something that happens on a normal day: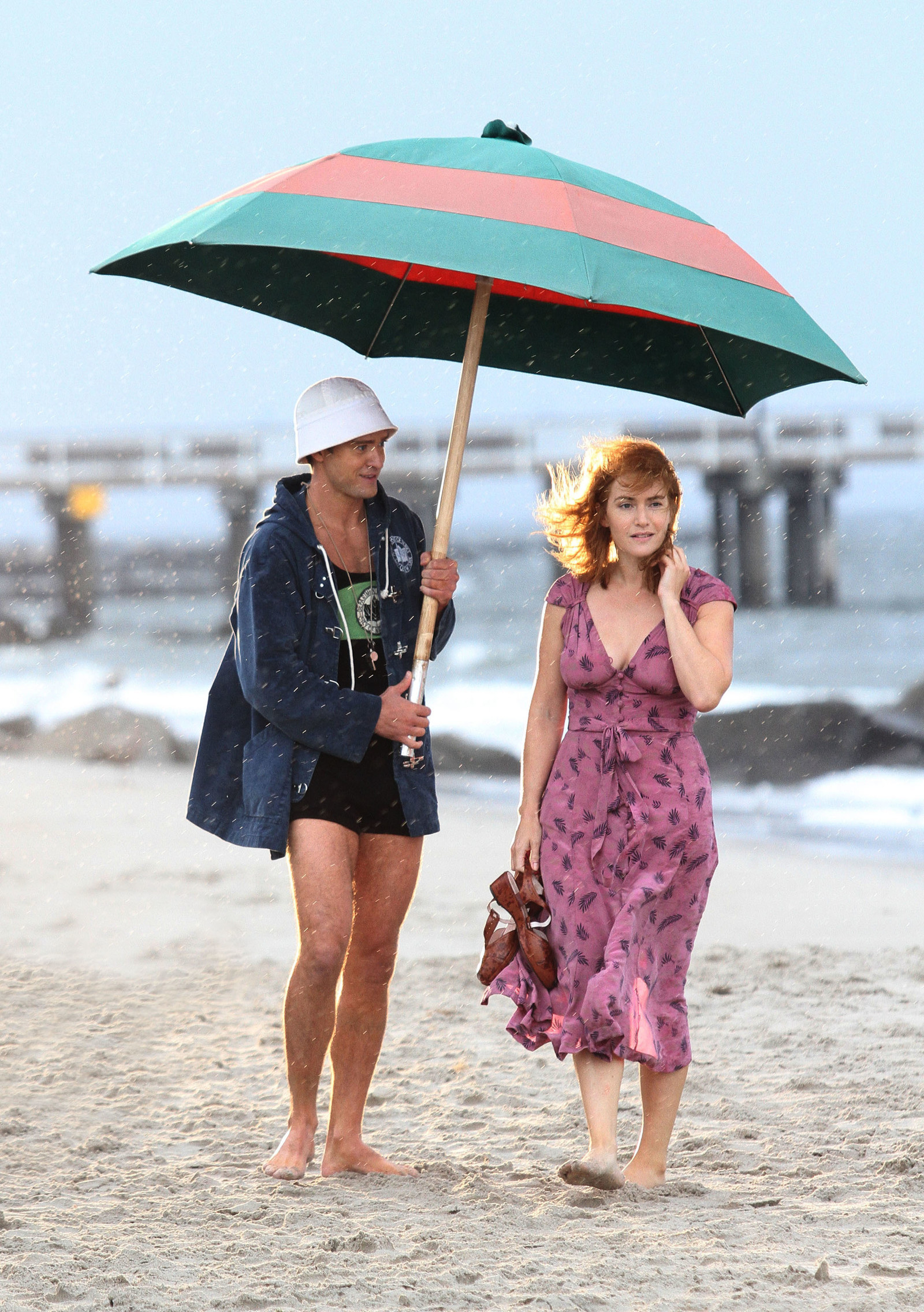 It is HollyWeird after all!!!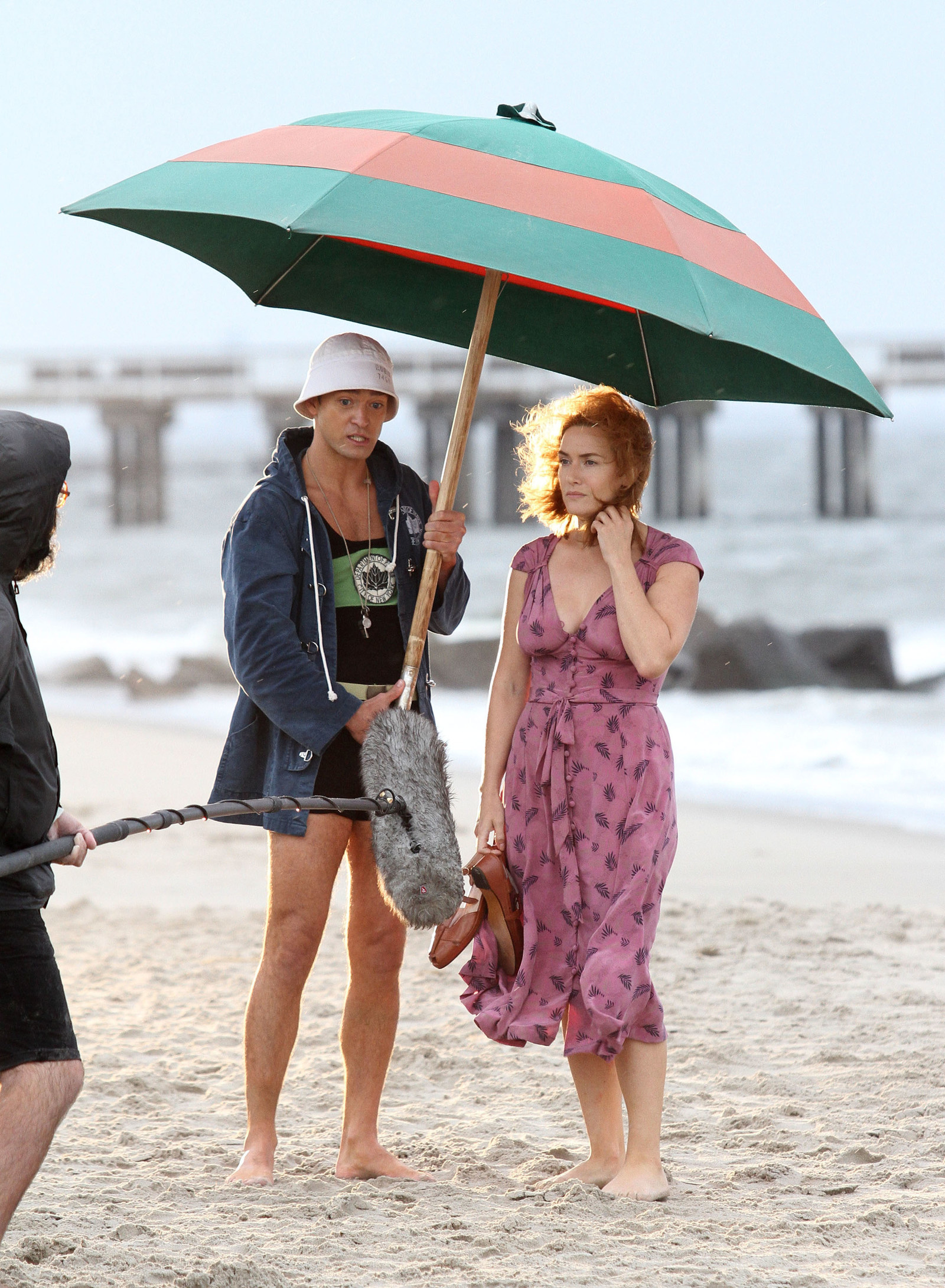 And if you're interested in what's happening here, I suggest taking a gander at Justin Timberlake without the bucket hat but in that same old-timey swimsuit.