Today, extremely famous person Bradley Cooper was out walking around New York City. Casual! Fun! Stars, they are just like us!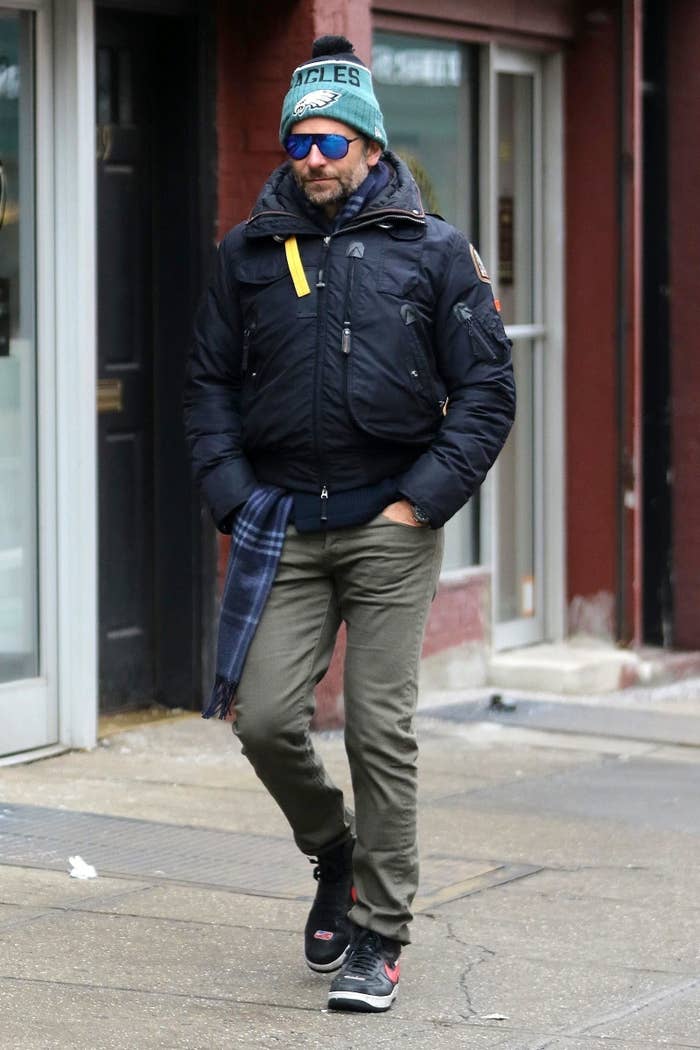 Except then this ~star~ ran into another really famous person, Jonah Hill. You might know him as... Jonah Friggen' Hill!!!!!!!!!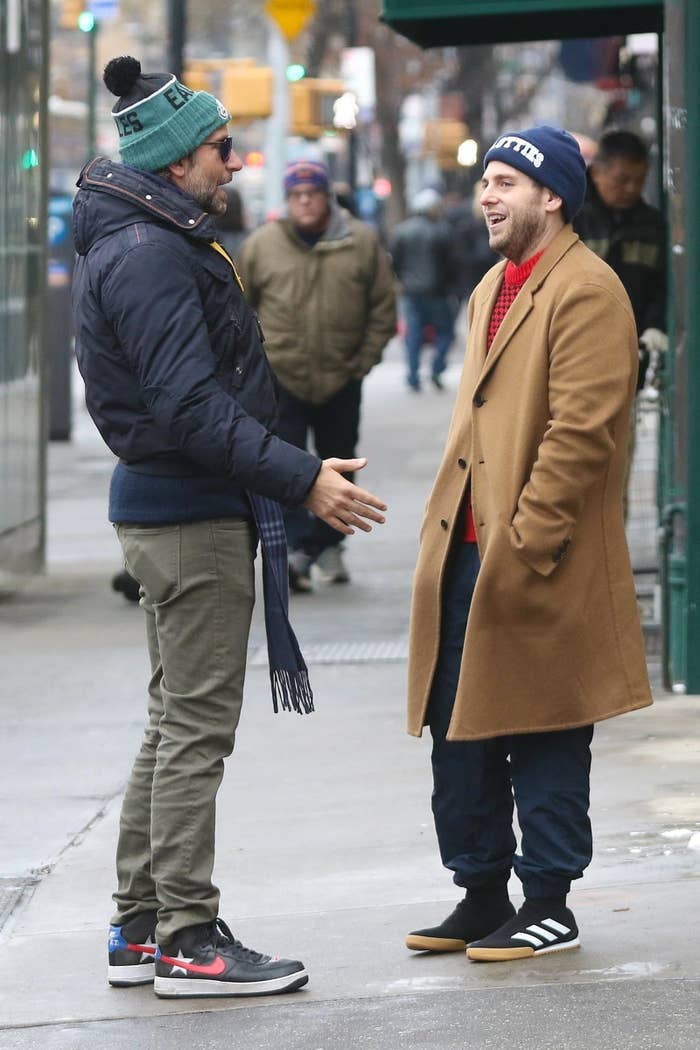 I never see anyone cool, yet here are these two really famous people, casually bumping into each other and chatting like old high school friends!!!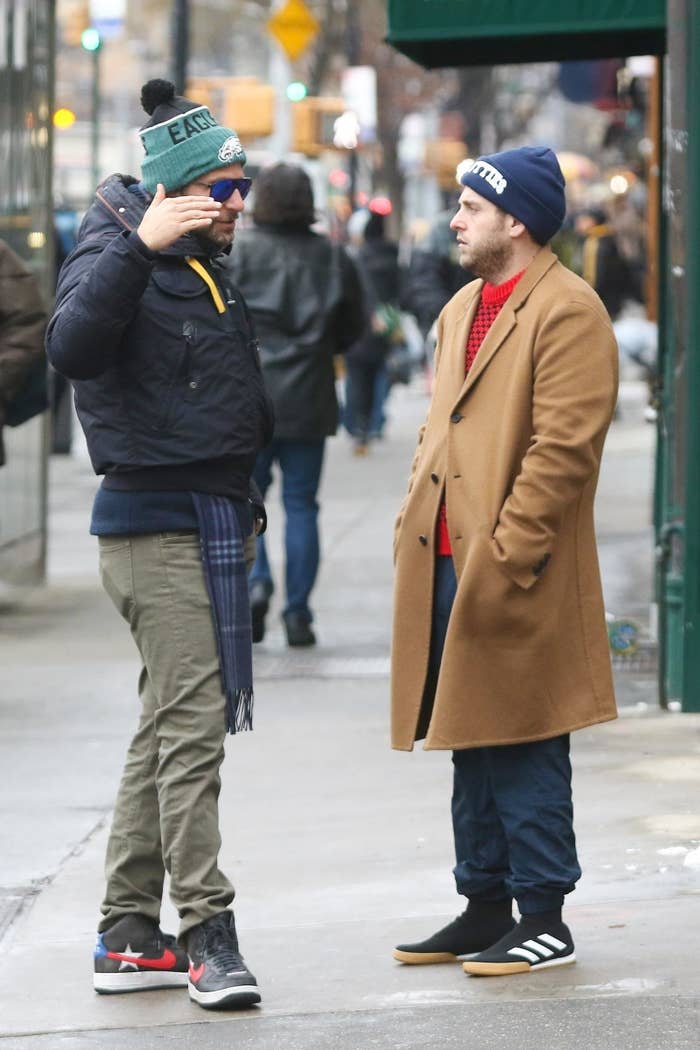 It's like randomly one Oscar nominee walks by another Oscar nominee and they are both like, "Oh, hey! You took the day off work today too?!! Ha HA HA HA heheheheheh jk we are famous!!!"