This Woman On "Love Is Blind" Fed Her Dog Wine Out Of Her Glass And It's Not Okay
This is why I watch TV.
There are two things in this world that I love: dogs and drama on reality TV. And somehow both have collided in a spectacular fashion on Netflix's new dating show, Love Is Blind.
Basically there is this woman named Jessica and she has a dog, and in the newest crop of episodes, there is a moment in which she feeds her dog wine.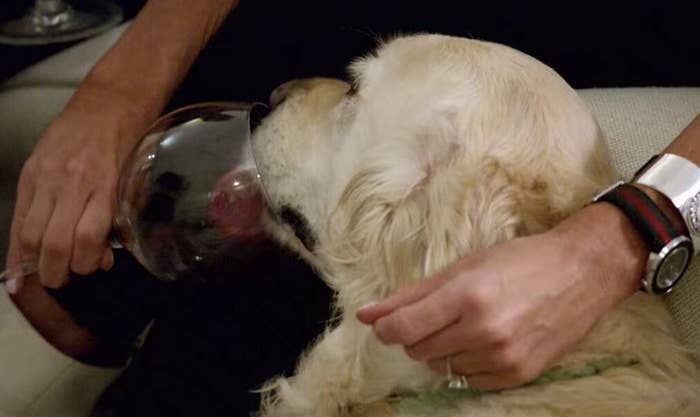 Like, she's in the middle of drinking her wine, then she offers the dog wine, and the dog laps up the wine.
Because, according to Jessica, the dog loves wine!
It's truly a moment unlike any other in history.
Obviously good television.
But also... WHAT????
First of all, wine definitely isn't good for dogs. This article about this very instance confirms that.
"Dogs don't have very discriminating tastes and really rely on their humans to look out for what's best for them," Bischoff informed us via email. "Additionally, dogs are not likely to have much tolerance for alcohol, because they aren't normally exposed. Dogs will not be able to understand the connection between drinking alcohol and the buzz they would get, and it could be very frightening for them and cause them emotional distress."
But also, she continued to drink her wine right after the dog had its big ol' dog tongue up in there!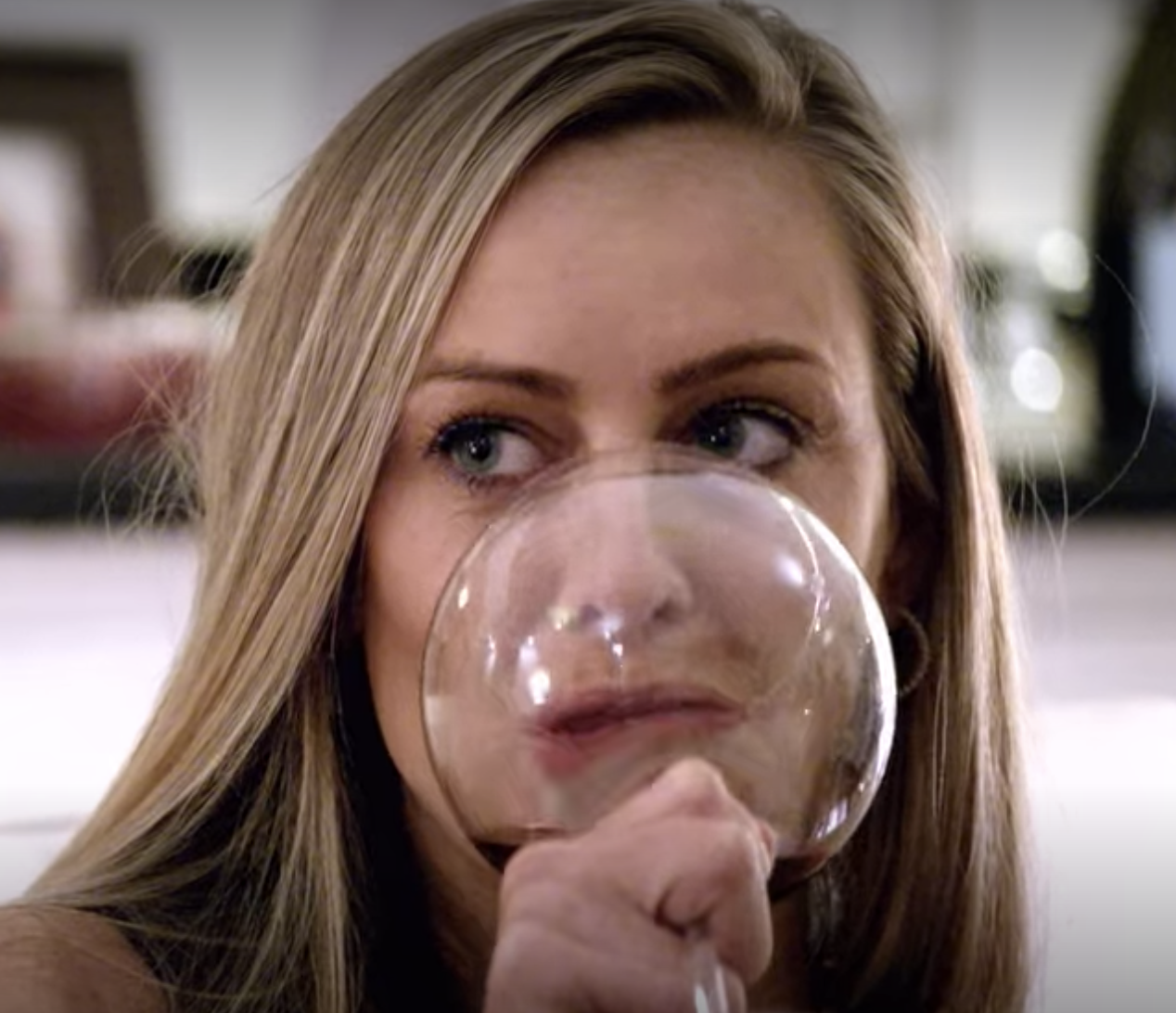 All whilst talking about red flags from the other person.
It's truly a remarkable moment.
But I have to take a stance and say it's not okay. IN ANY WAY.