But now Jessica isn't just a fan. She IS Justin. She dressed up as her husband for Halloween.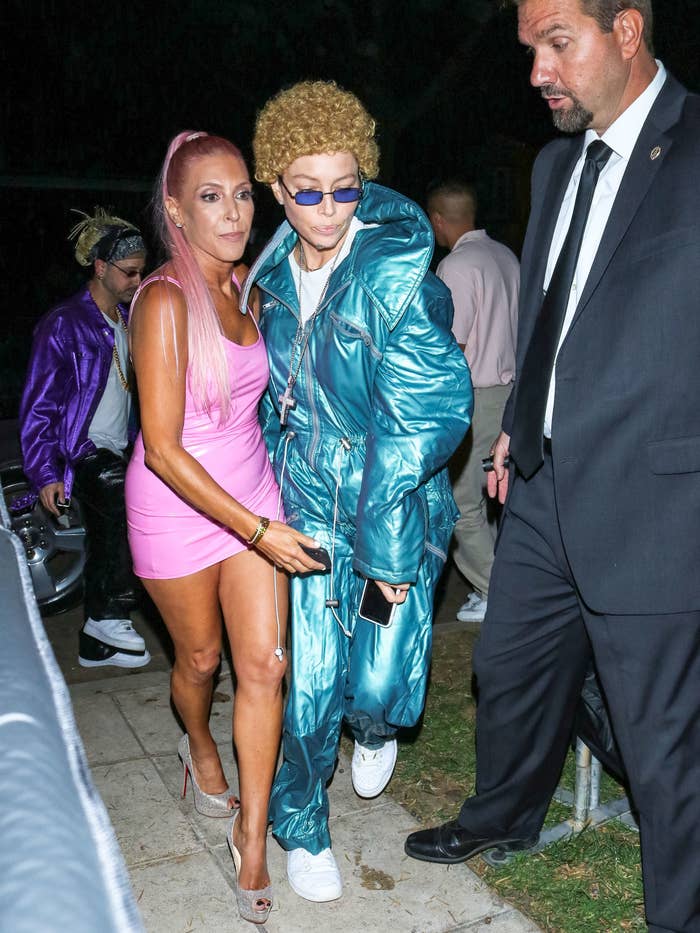 And the real Justin dressed up as a microphone.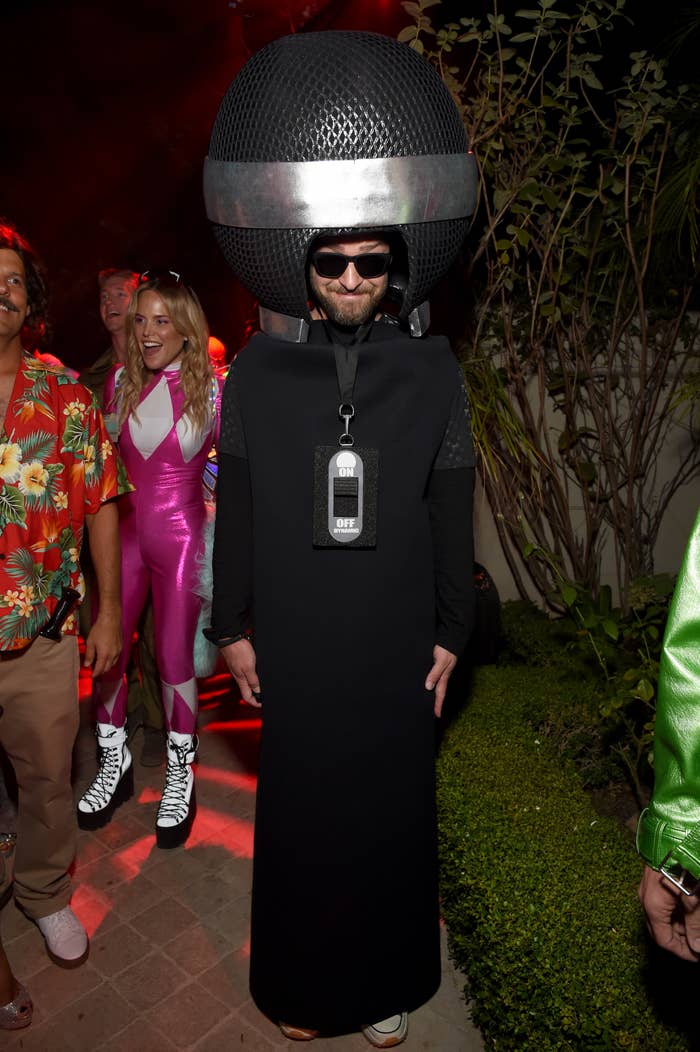 Together they were Justin Timberlake and a mic. It's all very meta honestly.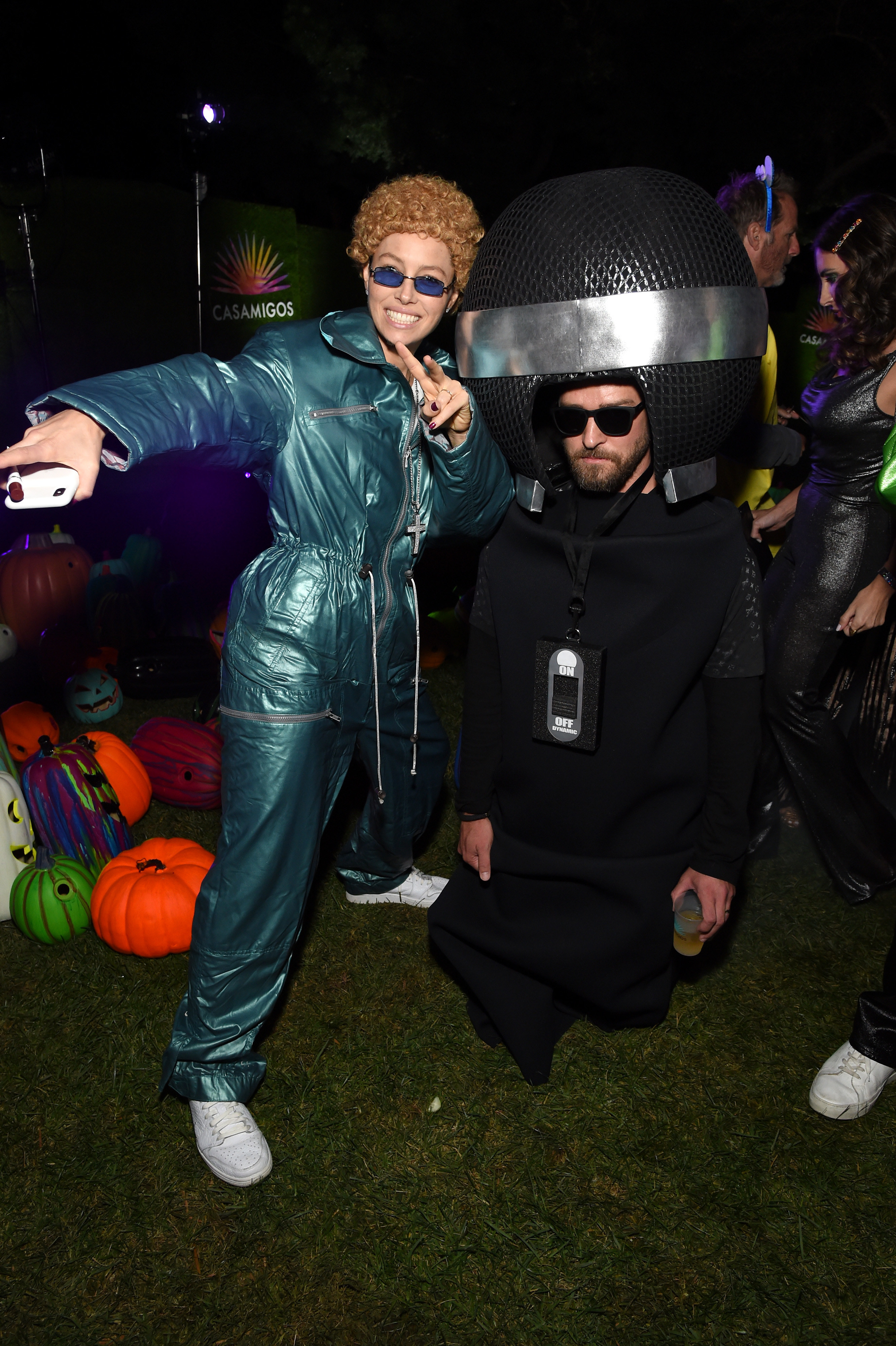 Also the rest of NSYNC was at the party too (not the real members, I mean, except for Justin, but...like I said, he was a microphone).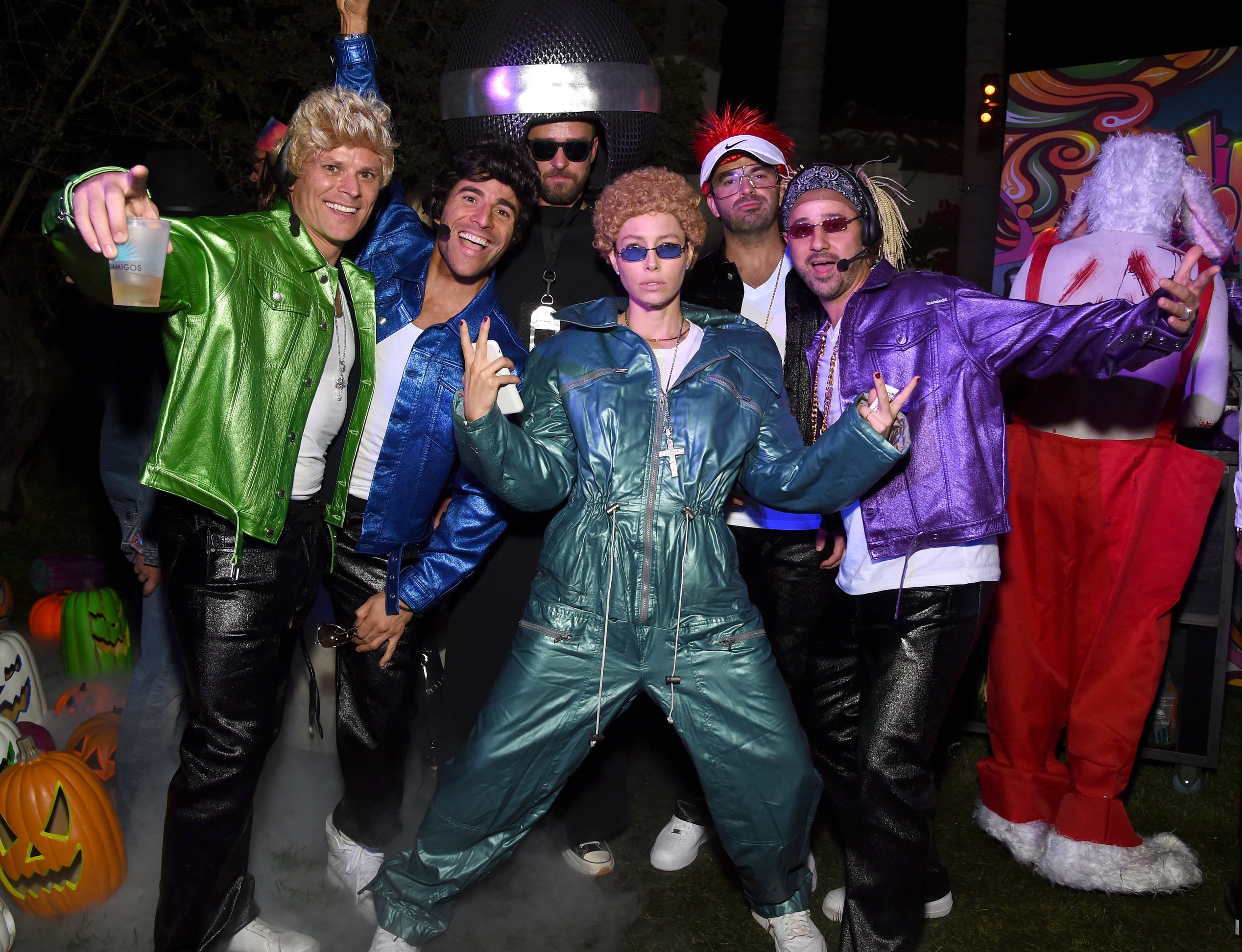 I congratulate Jessica for nailing the hair.
Overall an A+++++ Halloween costume.