This is Jennifer Lawrence's arm and her "H2O" tattoo.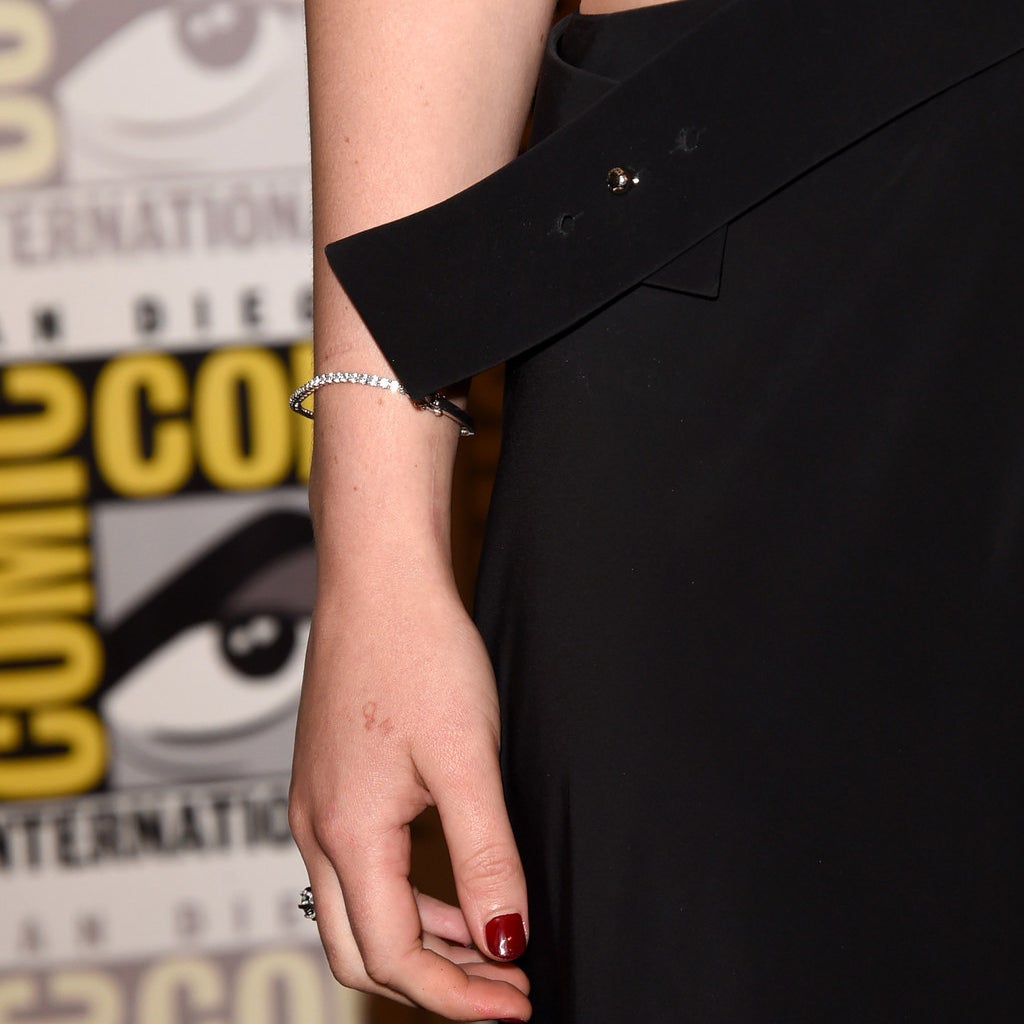 She was asked about the tattoo at Comic-Con, and turns out it was a bonding experience with Liam Hemsworth's family.
Actually, Jen, no. I think it's time that science changed everything and adjusted H²O to match your tat. See, I just did it, and it was easy.