Last night all the stuff we thought we knew about Jelena was thrown out the window when a fan spotted Selena Gomez front and center at Justin's concert in LA.
Yes, that is the one and only Selener.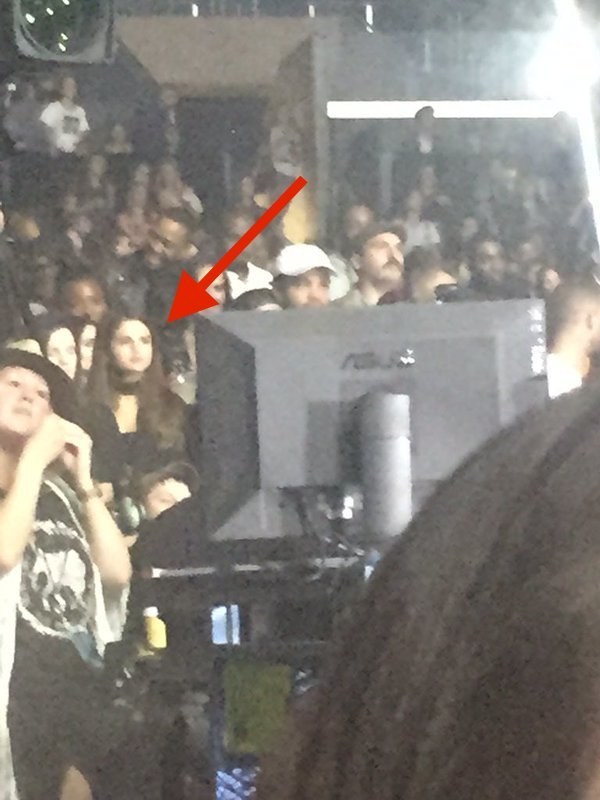 And apparently she wasn't just a spectator, she also joined him backstage. (Nevermind the worrisome disclaimer that "Justin is fine.")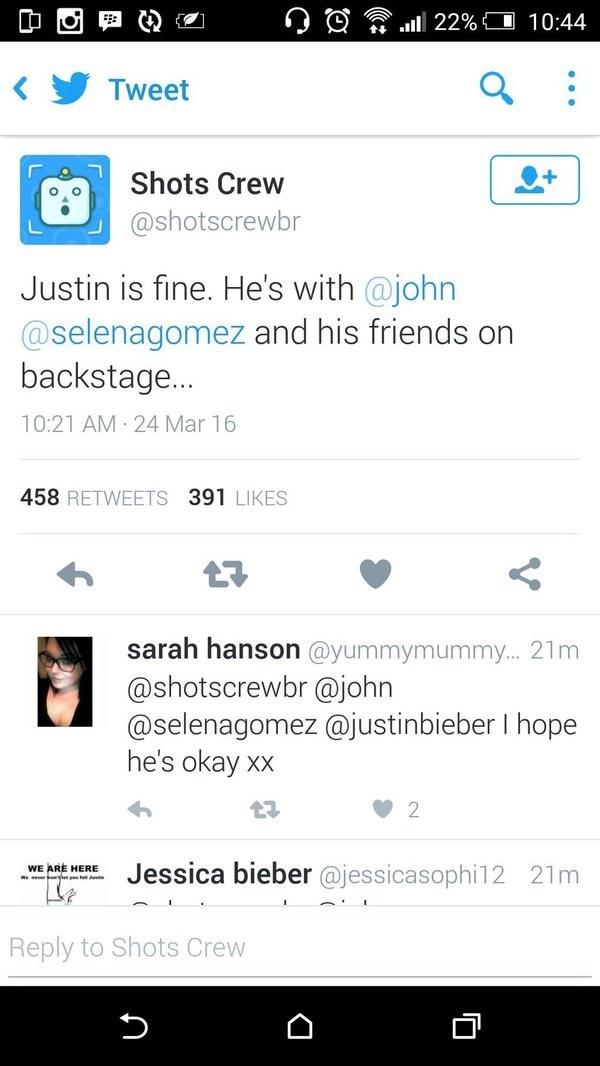 So, now there's only one question to ask: WHAT THE HELL IS GOING ON? Are they together? Are they just friends? Was it over? Was it not over? Is it STILL not over?????
Even if Jelena teases us forever, at least we have this: Kanye West also in attendance at the show, and dancing to "What Do You Mean."