Anne Hathaway gets hate, but I'm here to say that that must end immediately. Because really, if you think about it, Anne Hathaway is a gift to this world.
You might be saying, "THAT'S AN OVERSTATEMENT!" But actually, it's not. Have you even seen her do this Dubsmash to Lil Wayne's "A Milli"? Because truthfully, it was beautiful.
Anne knows what the fuck she's doing. Her Instagram is filled with pictures that will make you realize how special she really is. Look at this one she uploaded of herself from back in the day. It's inspiring.
And look at this one she took of herself hiding behind a bush. It's electrifying.
And this one of her wearing a freaking BAG ON HER HEAD. Honestly, it's amazing.
Not to mention her Facebook is like a treasure chest of perfection. She literally writes notes to other famous people and even onced used the phrase "way to slay."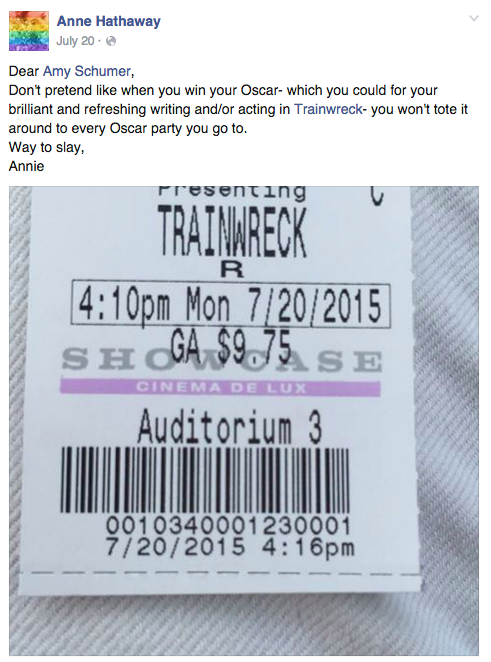 Her hashtag game never falters. In fact, it surpasses any of your faves by like 200 miles.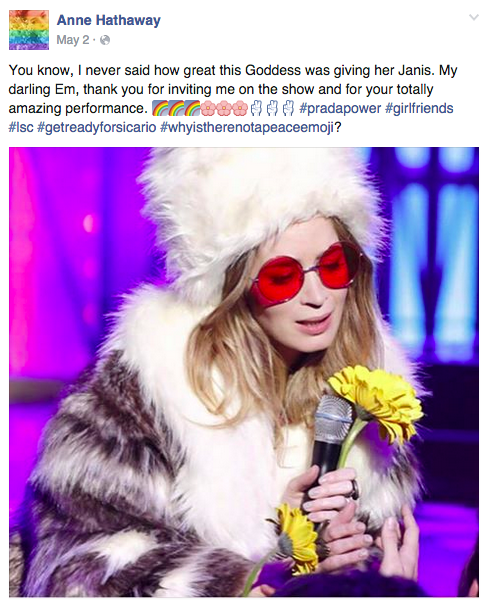 And she refers to actors by their characters in movies they did together.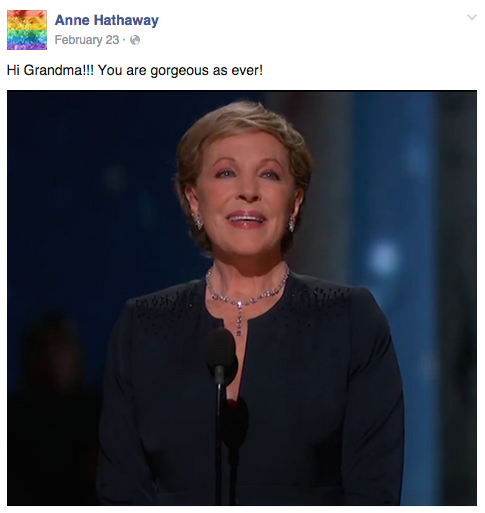 And remember when she re-enacted "Wrecking Ball" on national television and gave Emily Blunt the middle finger? It truly was a highlight of this century.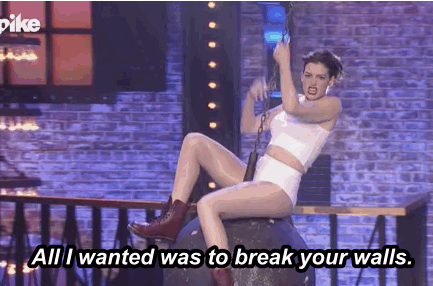 Obviously I have to talk about something that makes her truly special, and that is her hat collection.
It's outstanding.
Epic, even.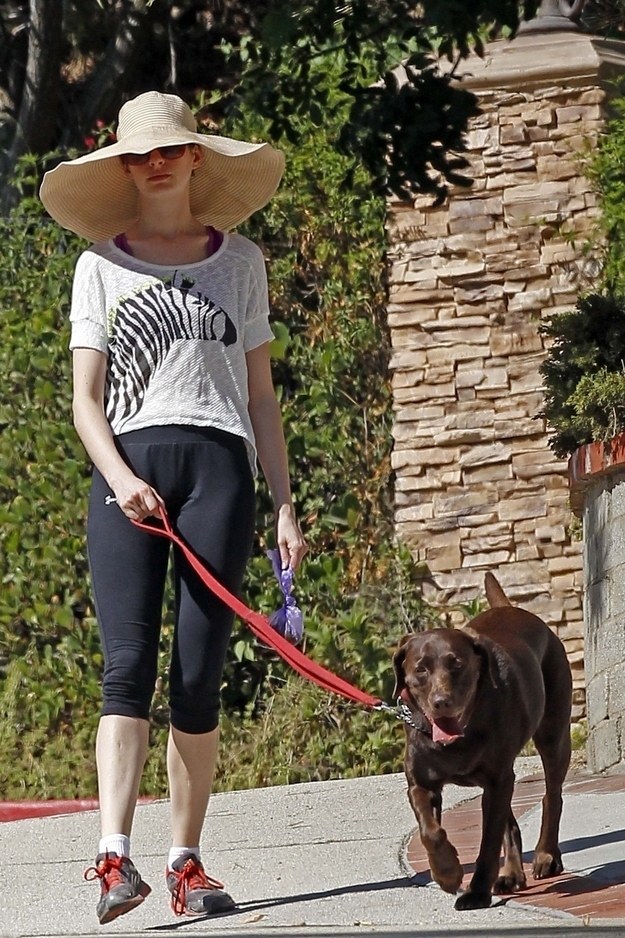 And also let's not forget all the times she just did not give a fuck and did her Anne Hathaway thing.
You know, like when she didn't give a fuck and did tai chi in the park.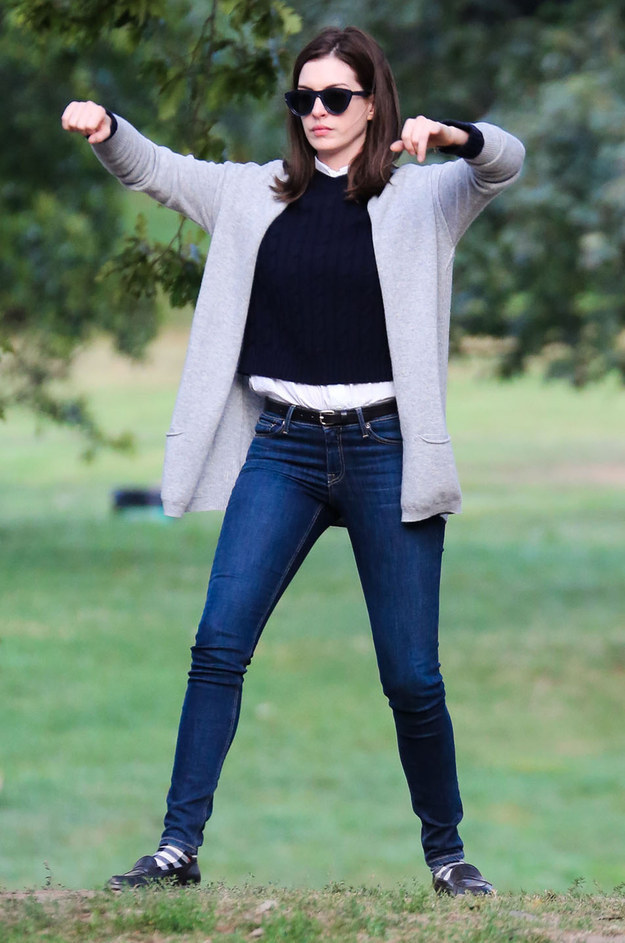 And when she didn't give a fuck and did ballet on the beach.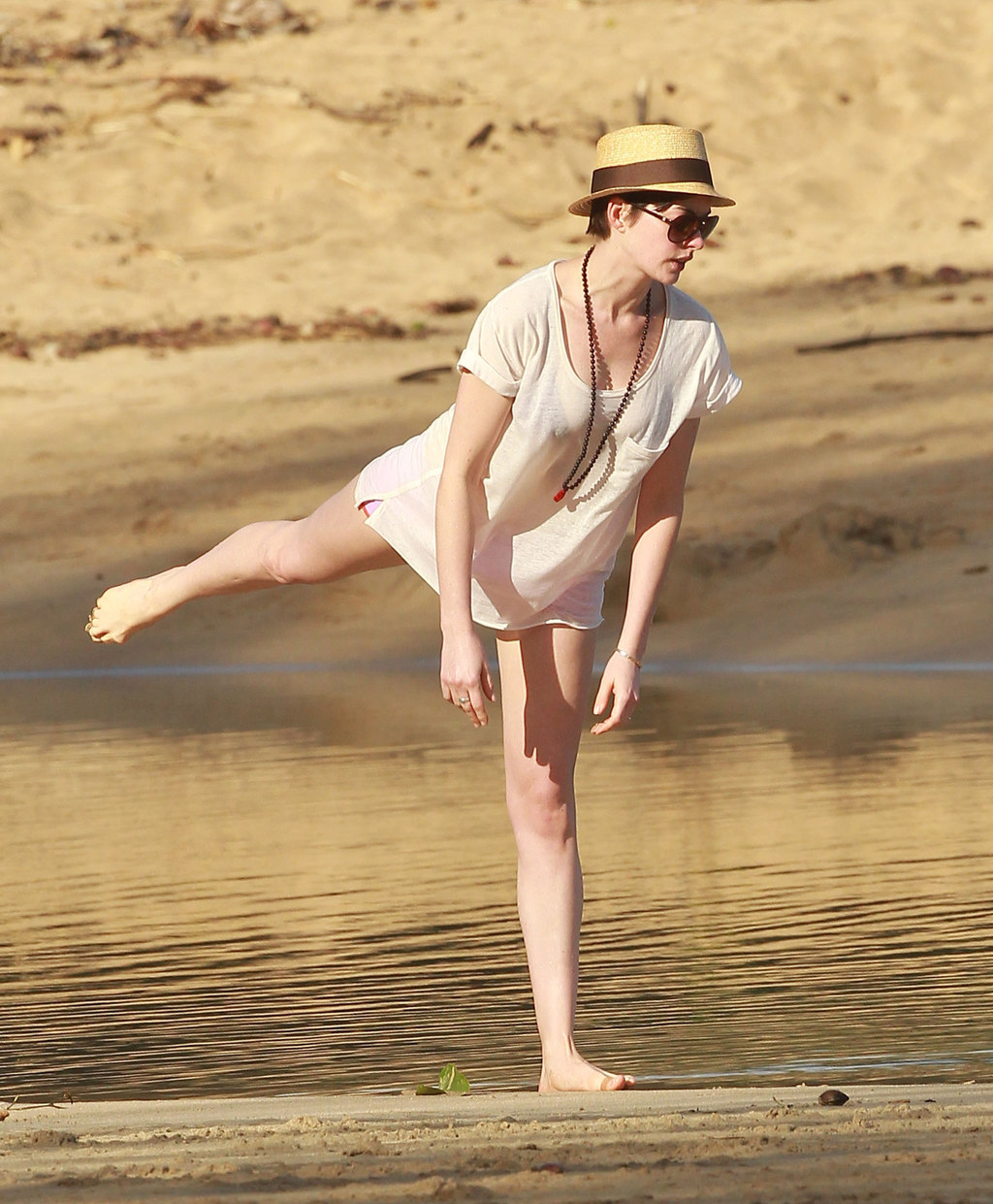 And lastly, when she REALLY didn't give a fuck and put a bag of her dog's shit on a paparazzo's car. HEROIC.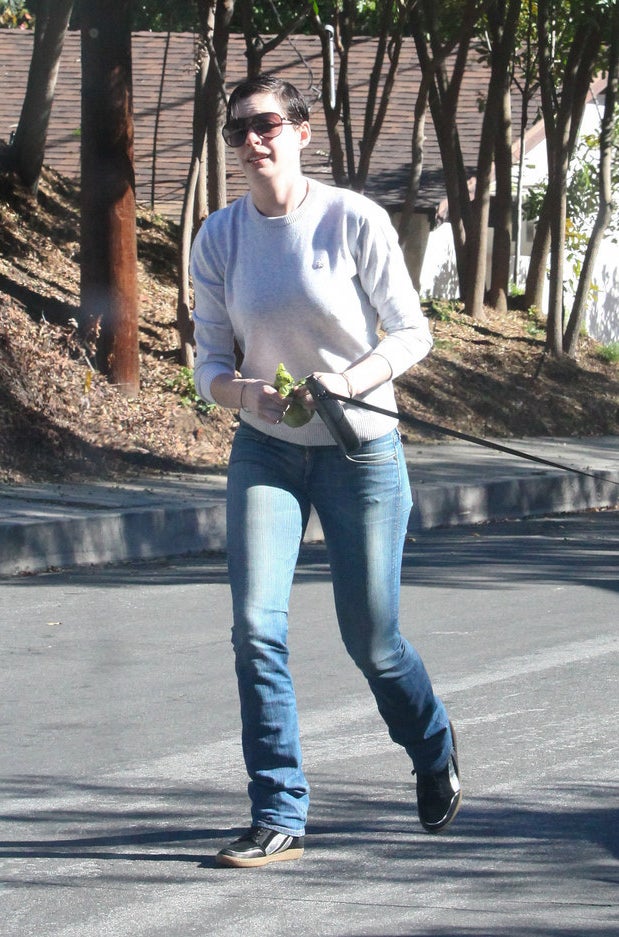 THANKS FOR BEING YOU, ANNE. WOULDN'T WANT IT ANY OTHER WAY.