Major movie star Harry Styles is going to be in a new movie called Don't Worry Darling, and here is a picture of him walking around on set.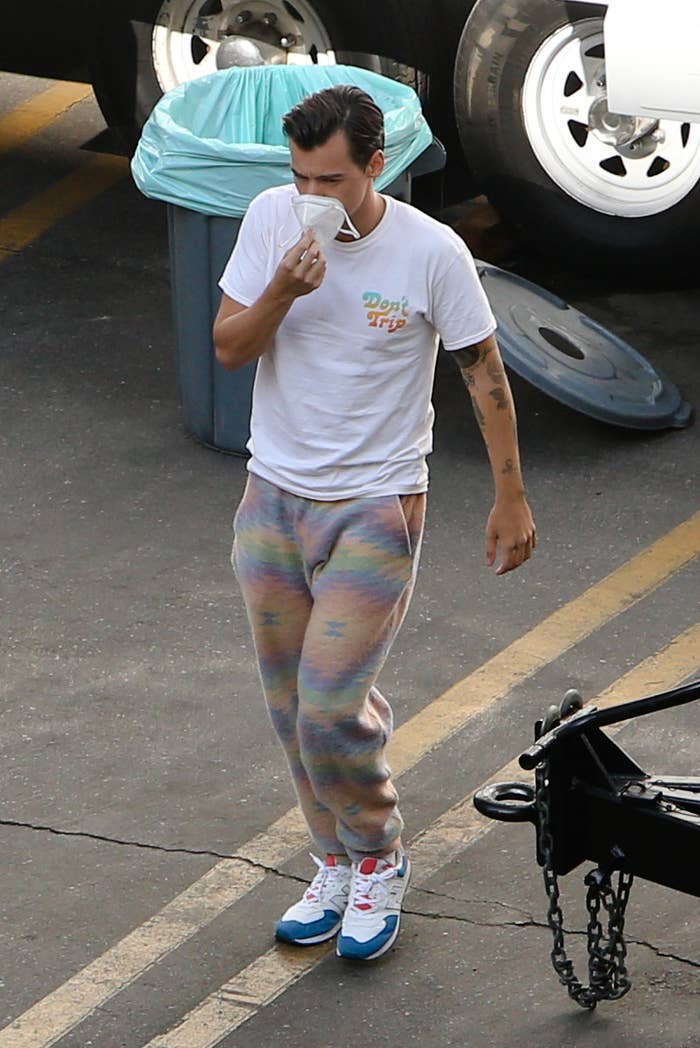 Not only is he wearing cute sweatpants...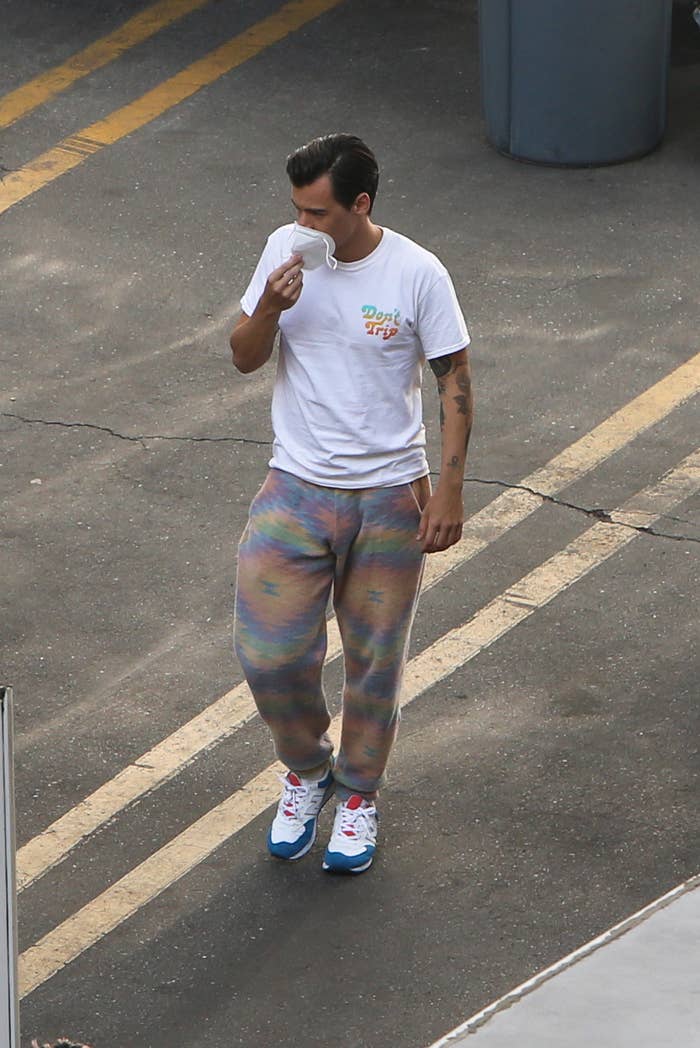 ...but his hair is slicked back. Just like I said in the headline.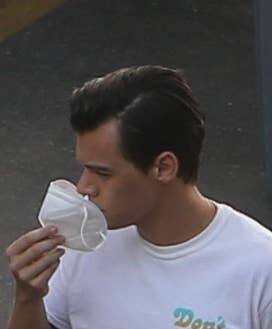 And yeah, I'm gonna paraphrase Cady Heron right now and say this: his hair looks good slicked back!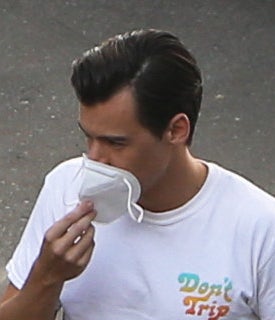 Look at that lil' part!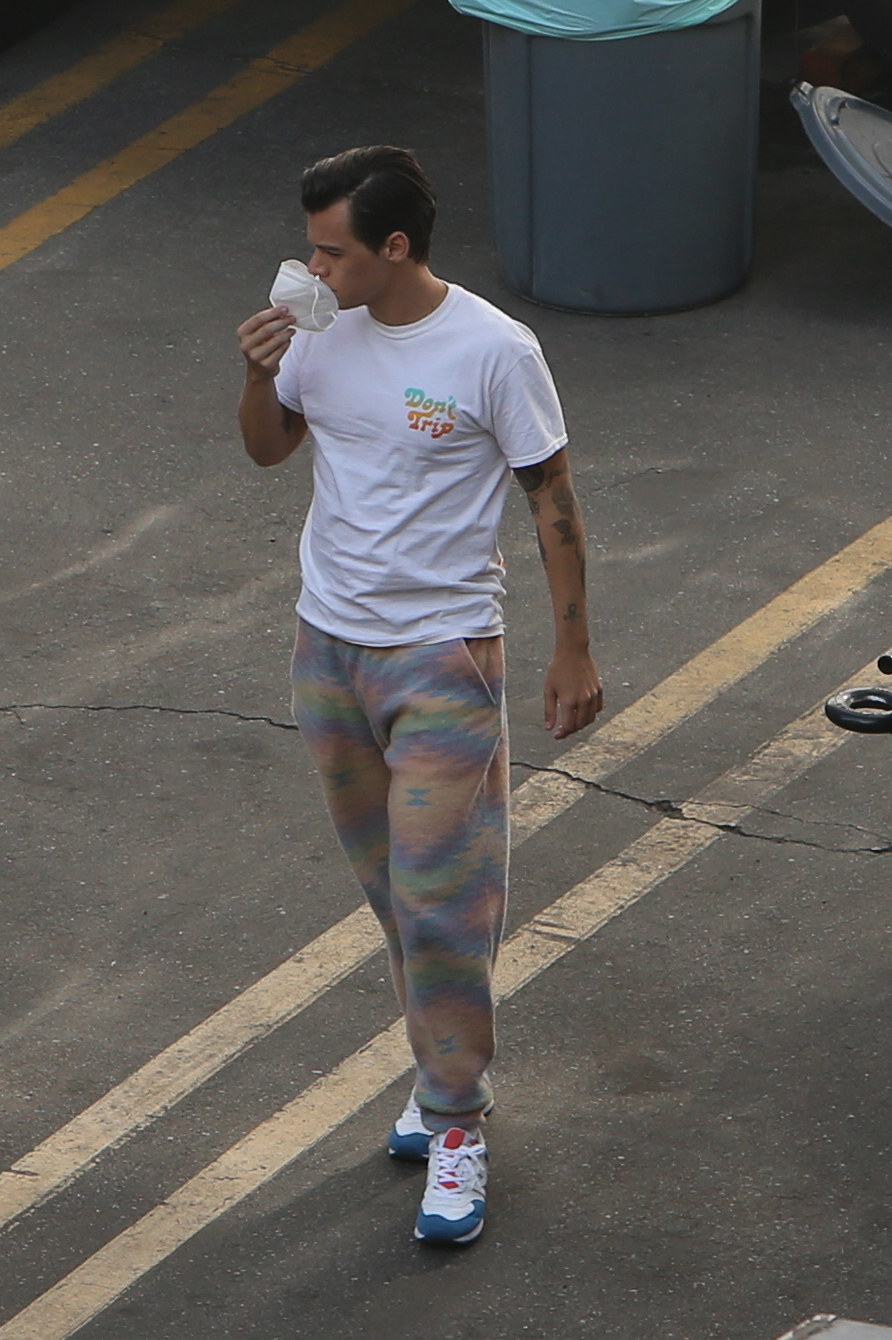 Mr. Suave in a mask!
This movie must be about having good hair or something, because Chris Pine was also on set, and check out those beautiful locks!!