Jan. 3: tends to the topiary myrtles.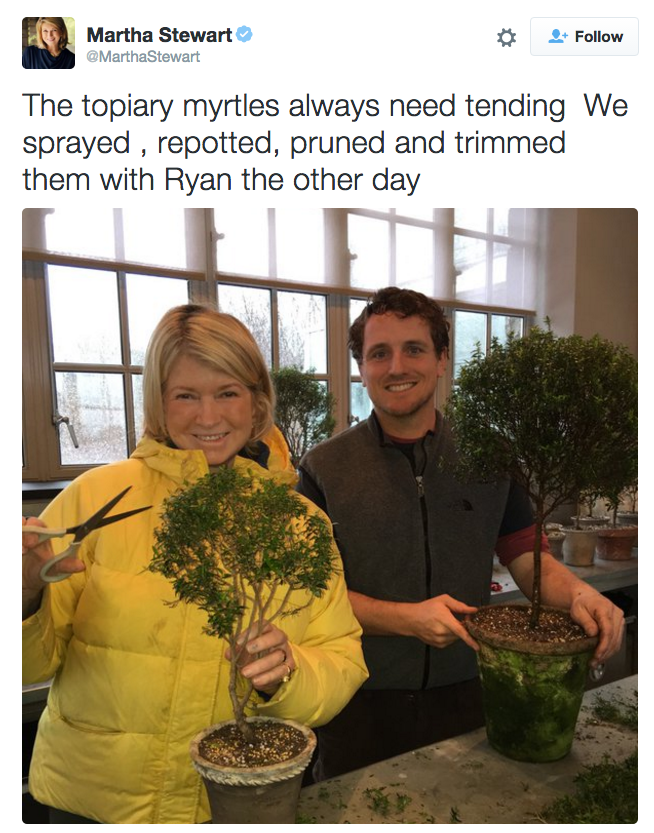 Jan. 6: It's ten degrees f at the farm.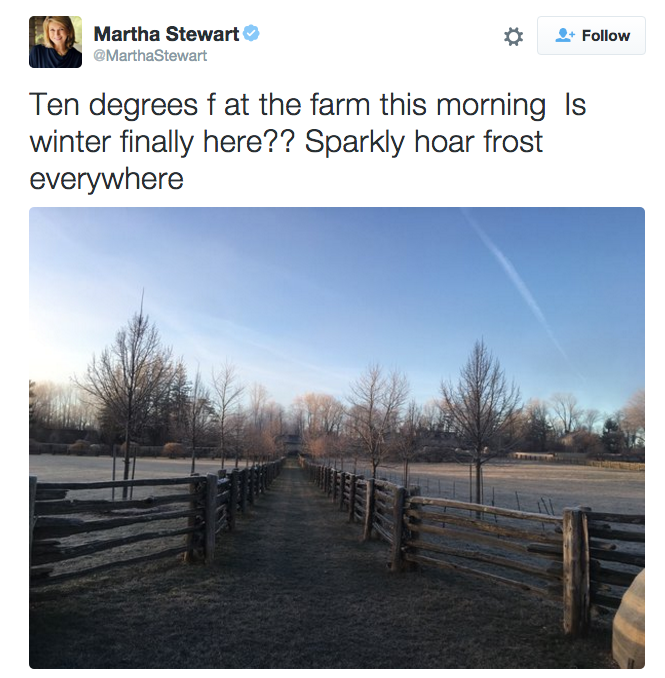 Jan. 8: painting of a regular cheetah.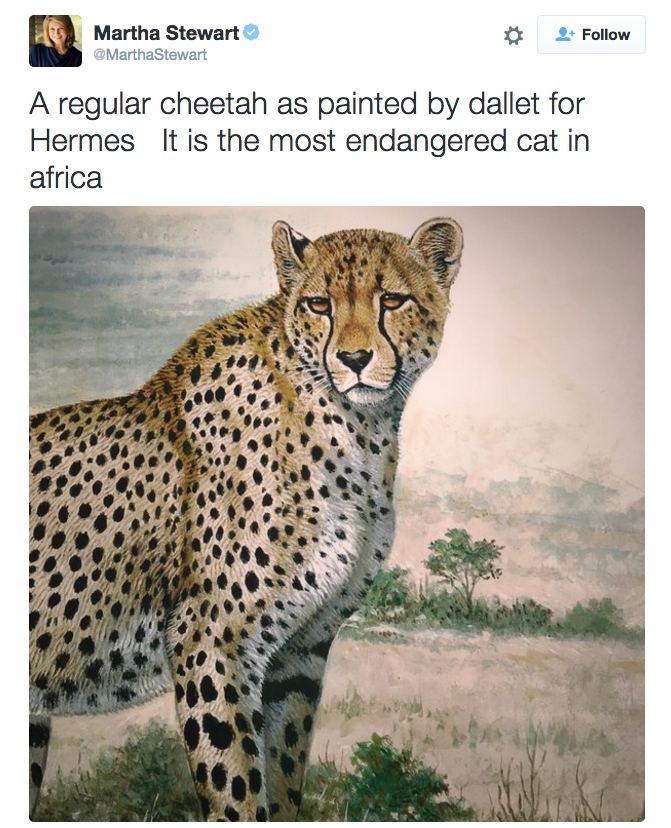 Jan. 12: Uploads a picture of her younger self with photoshopped tattoos.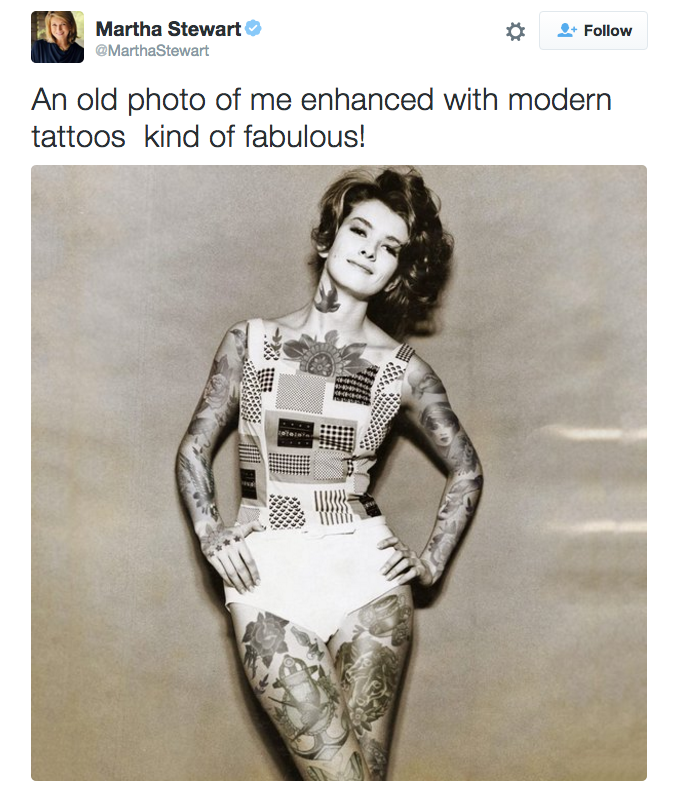 Jan. 13: Humblebrags about her wine collection.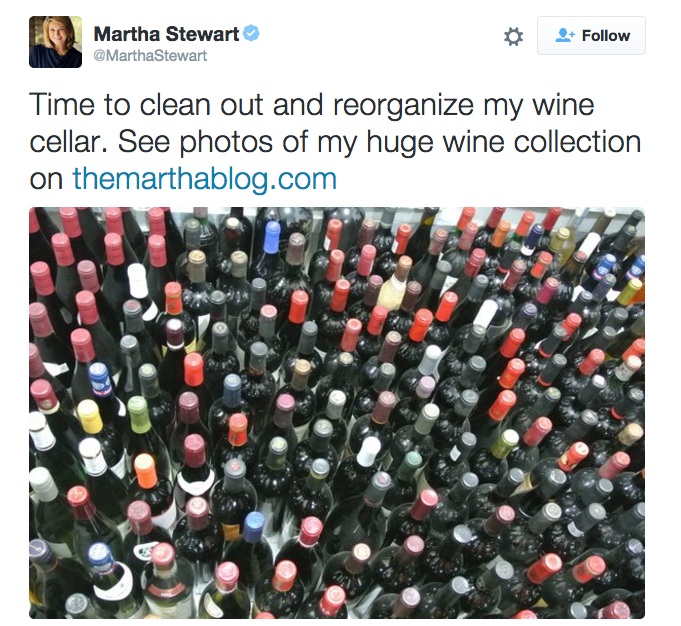 Jan. 14: Notifies Twitter that she's sharing the wealth of her eggs!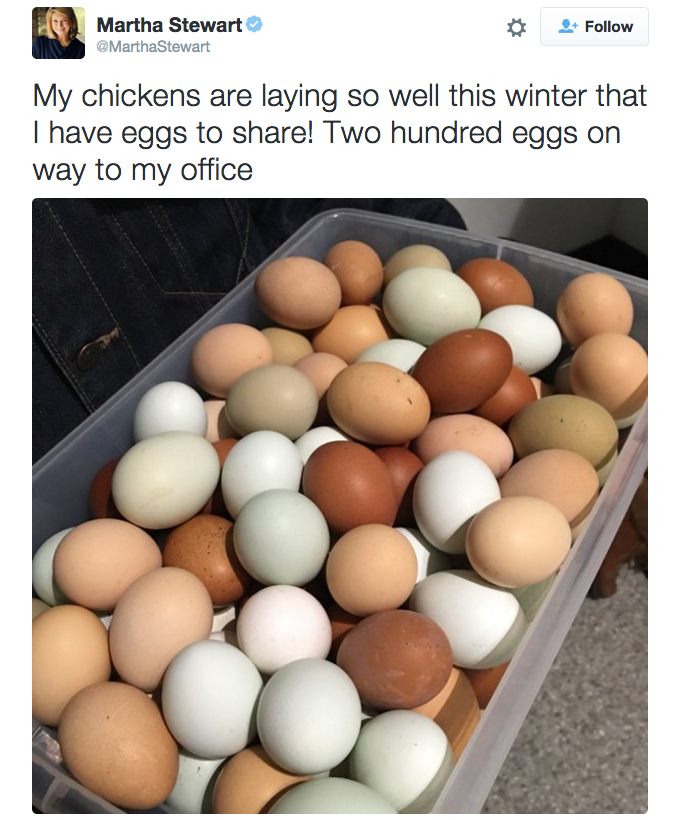 Jan.16: Uploads picture with a giant stack of giant saucers, loved the crowds?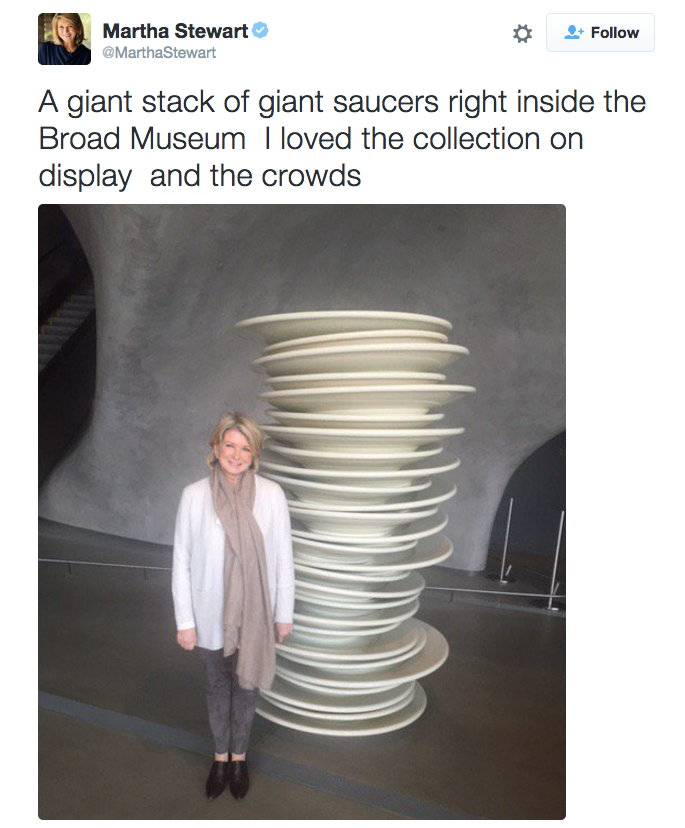 Jan. 16: Takes artsy selfie in a museum.
Jan. 21: Refers to Twitter as "beloved" and pens message that I support 1,000%.