You know who was up this morning at 9:30 a.m. making a giant cocktail all for themselves? Me, yes. But also Ina Garten. And for that, she's my new Quaranqueen.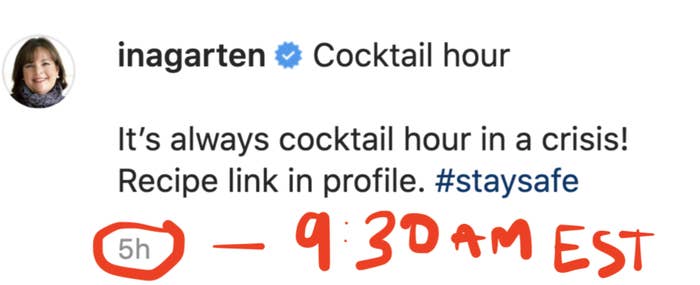 Ina was showing us how to make a Cosmo large enough to feed (side note, what's the "drink" version of "feed?") an adult soccer team.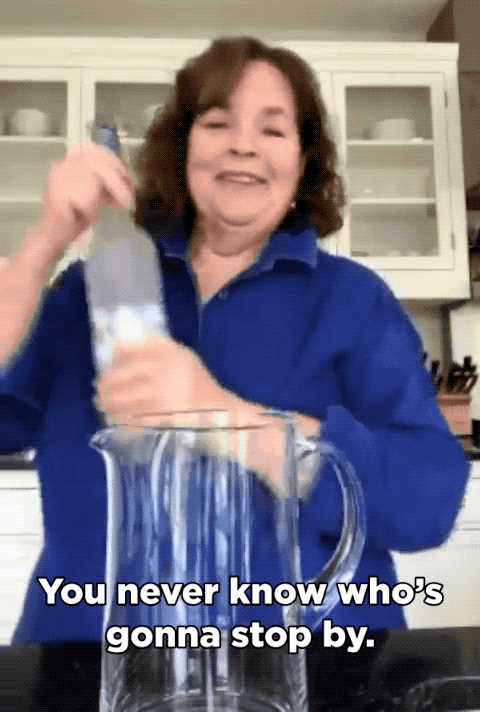 But then she was like LOL wait I'm alone, with Jeffrey, but whatever, she STILL made a big ol' cocktail.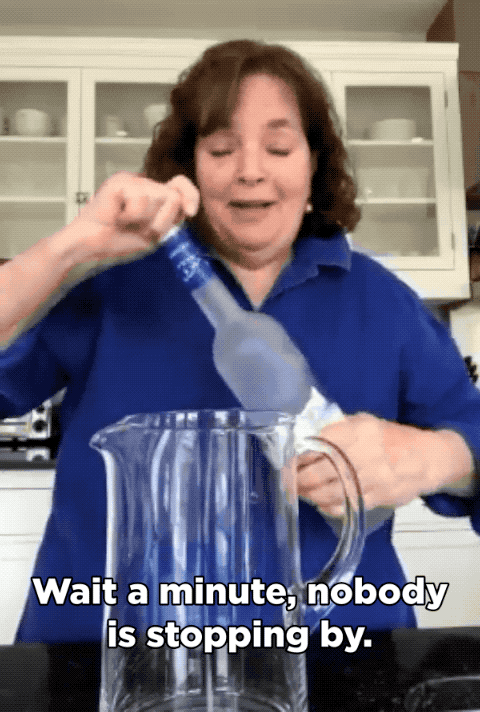 She legit poured an entire bottle of Grey Goose (fancy) into a pitcher.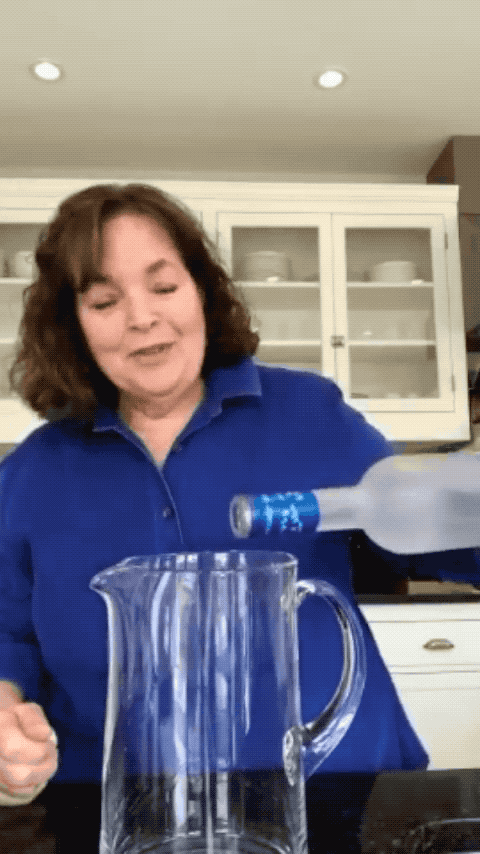 And then, after adding some other stuff, pulled out a martini glass bigger than my apartment.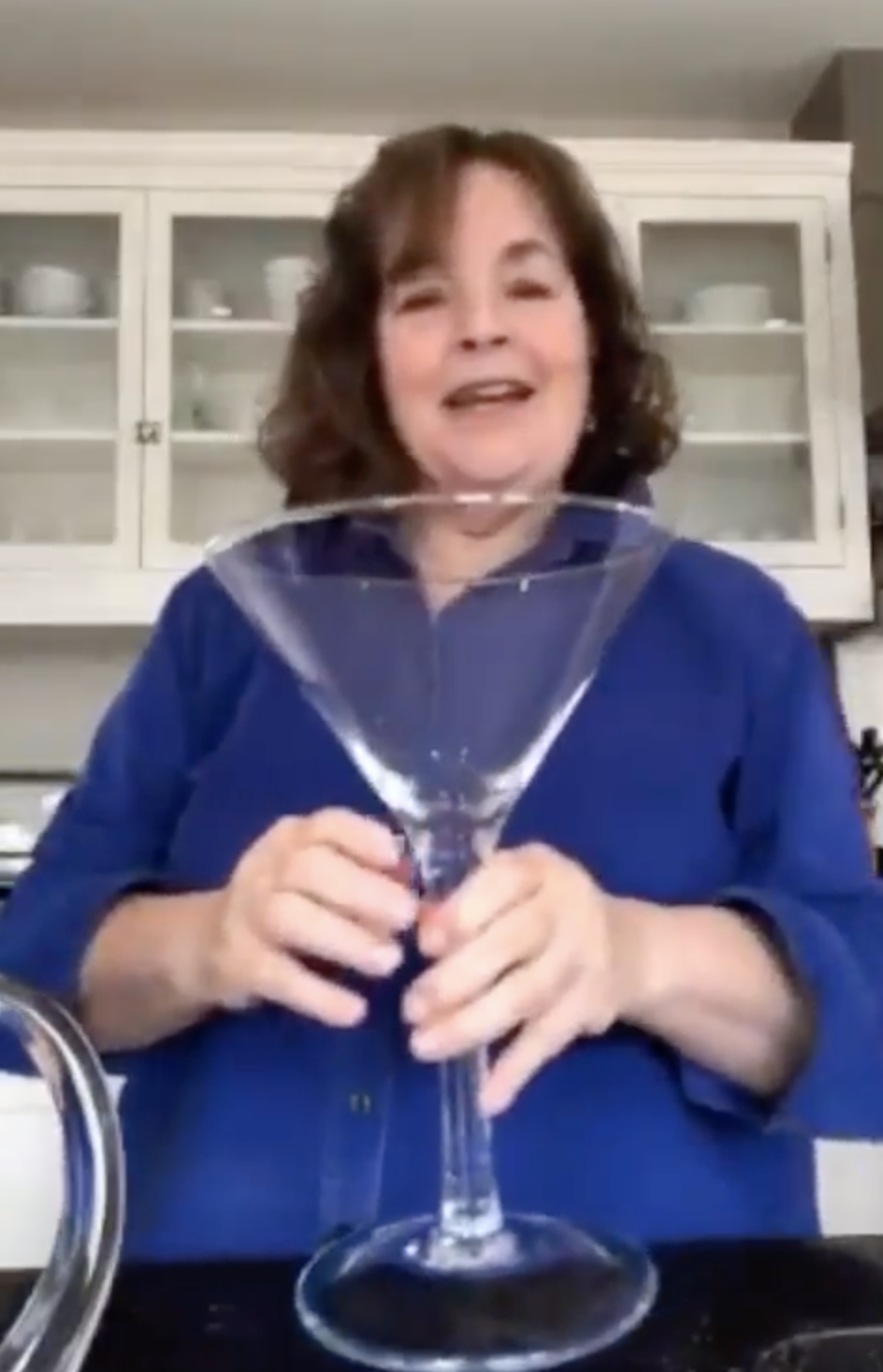 And then she sipped that shit.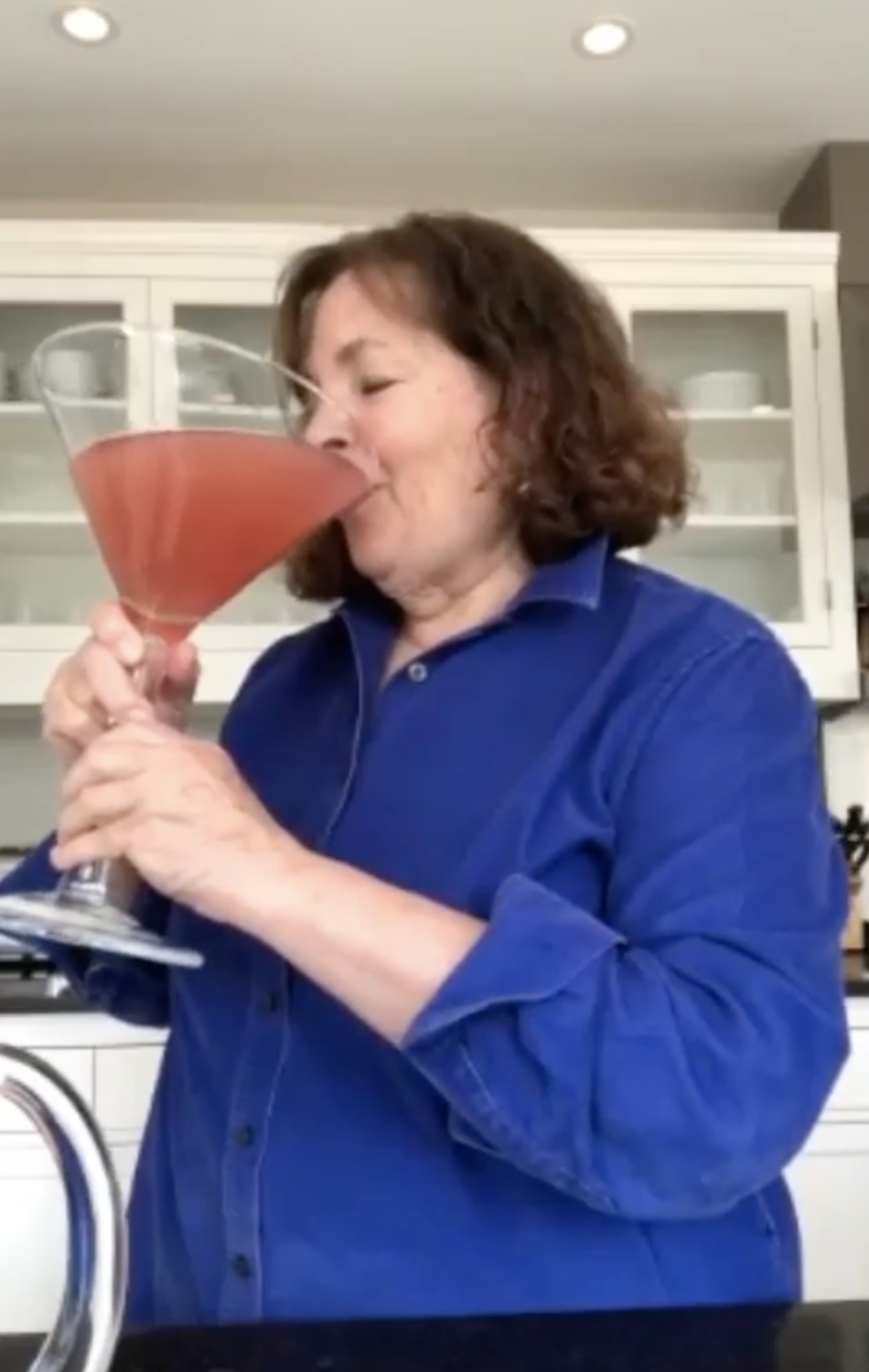 CHEERS TO DRINKING AT 9:30 a.m.!!
LOVE YOU INA!!! And here's the whole vid. Learn something!!