Imagine you are rooting for your favorite sports team at your favorite sports game, and then you look up to the special seats and see a whole bunch of people.
And you're like, hey wait...that's Chris Hemsworth...neat!
And then you look more and you're like, omg that's Tessa Thompson AND Jeff Goldblum.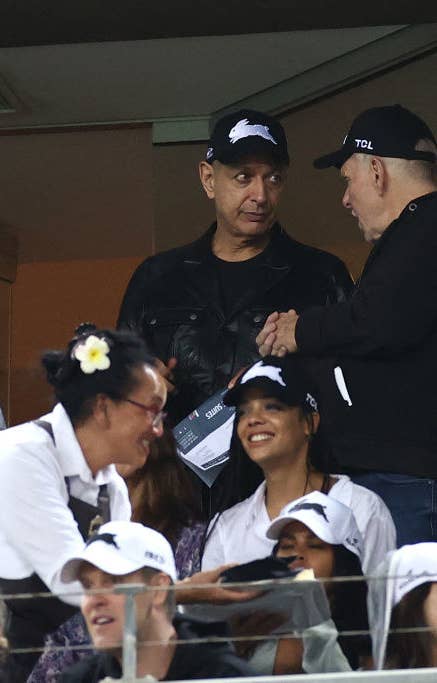 And then your eyes keep scanning and you see there's Taika Waititi, Elsa Pataky, AND Isla Fisher!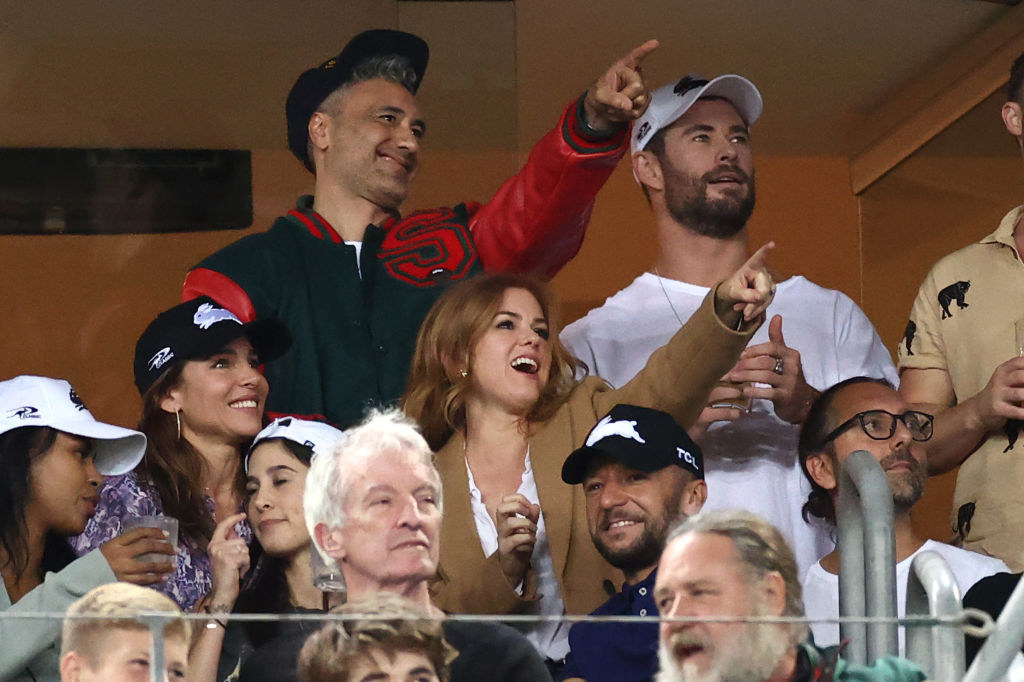 And then you think...dang, the man in the green with the beard looks familiar...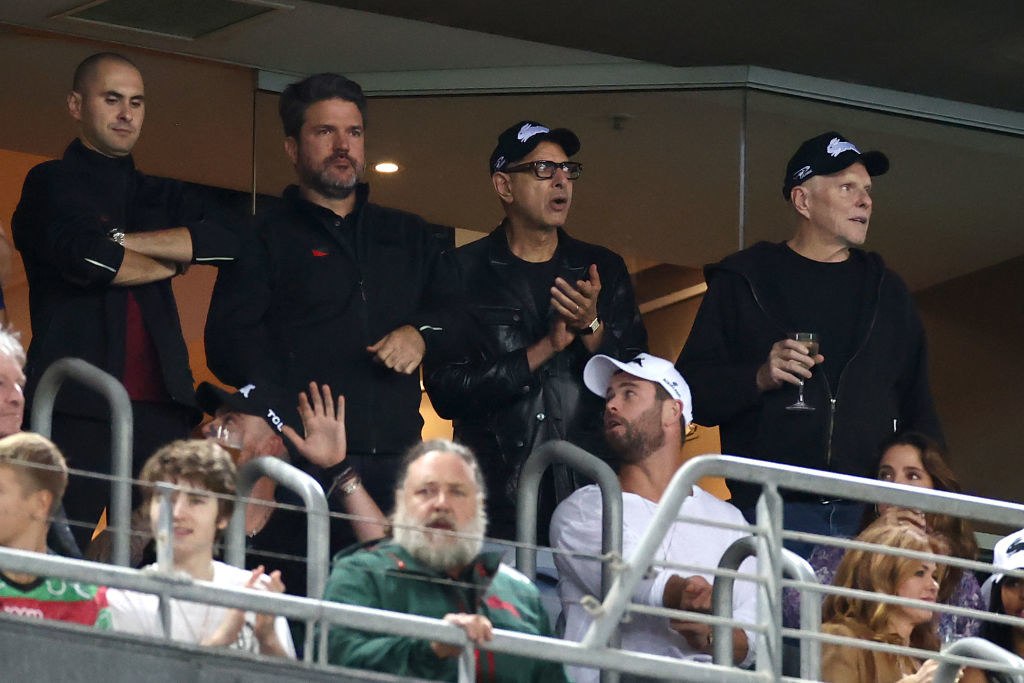 BECAUSE IT'S RUSSELL CROWE.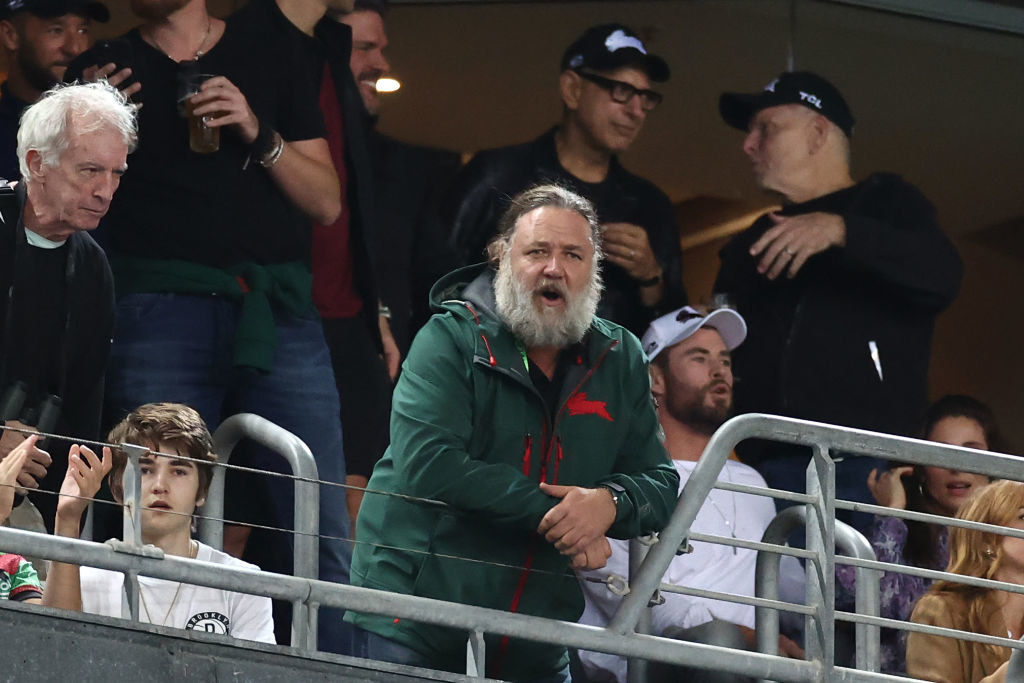 And basically everyone in the new Thor movie is like LOOK AT USSS WE LOVE SPORTSSS AND HANGING OUT.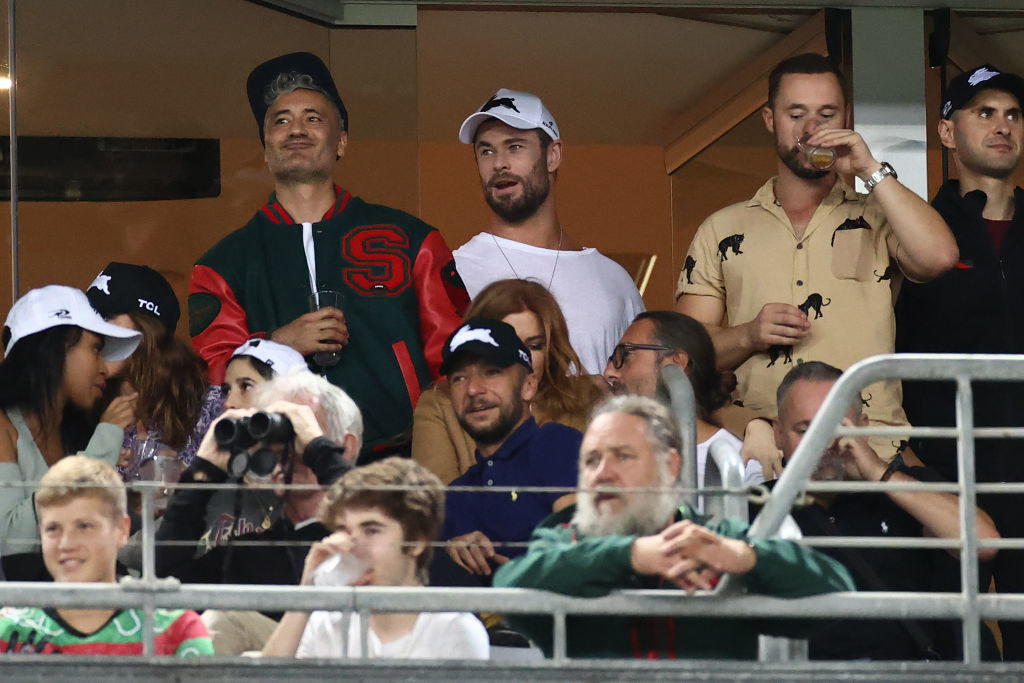 And then you realize the game is over and you missed the whole thing because you were too busy staring at the special section filled with famous people the whole time. Oh well.