The other day I was on Instagram doing my usual pre-bedtime stalking, when I found myself browsing through Ansel Elgort's feed. I don't even know how I got there, but as I got deeper into his photos, I realized that he has a very pretty girlfriend who is a literal ballerina. So naturally I started stalking her profile. It's human instinct!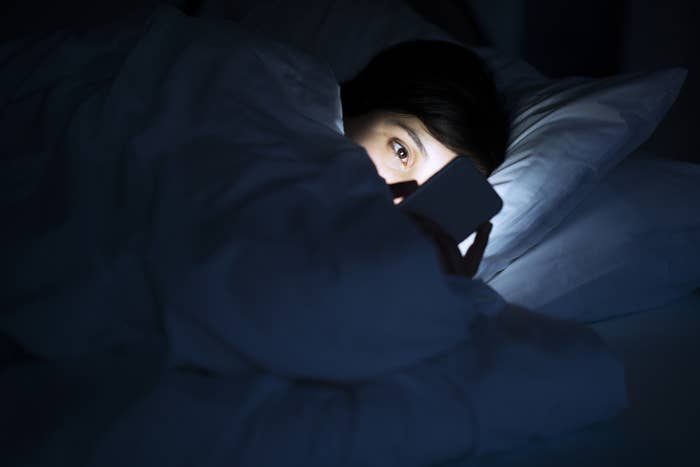 Because Instagram is weird and shows me things without me understanding why, it was not long before I noticed that Ansel comments on like every single one of her photos. I mean every. single. one. His comments show up front 'n' center under Violetta's (that's her name) pics. So anyway, here is a gathering of screenshots I took 'cause I have too much time on my hands.
1.
"Obsessed with you"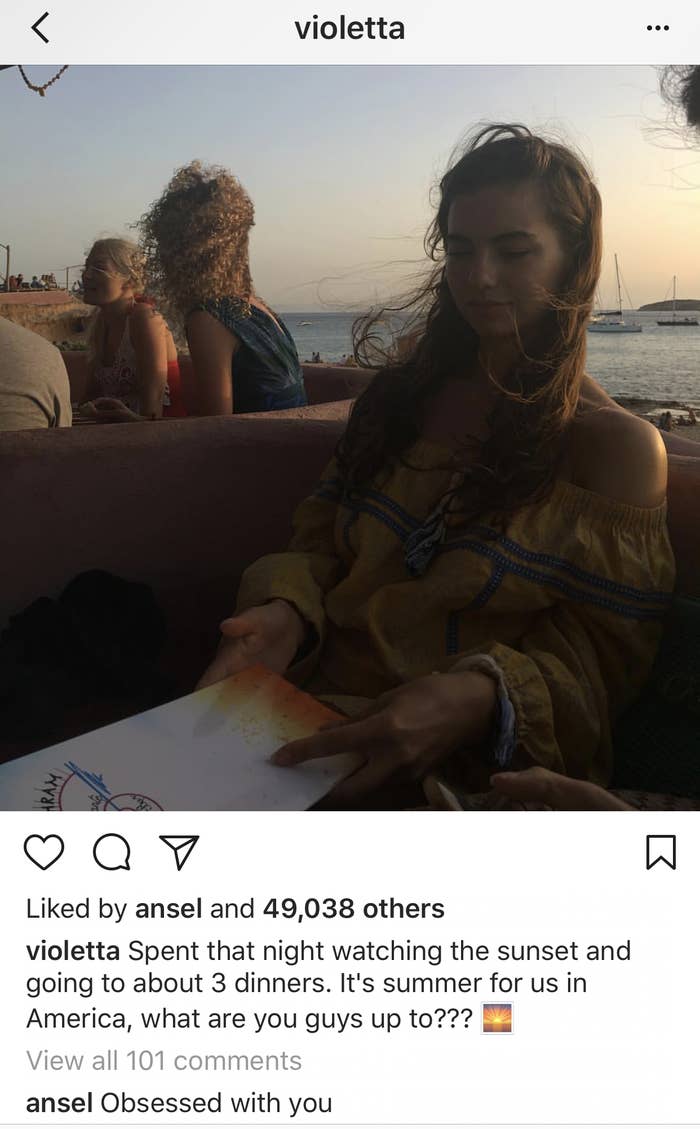 2.
"I love my Violetta"
3.
"Perfection, I love this pic and I love my girlfriend"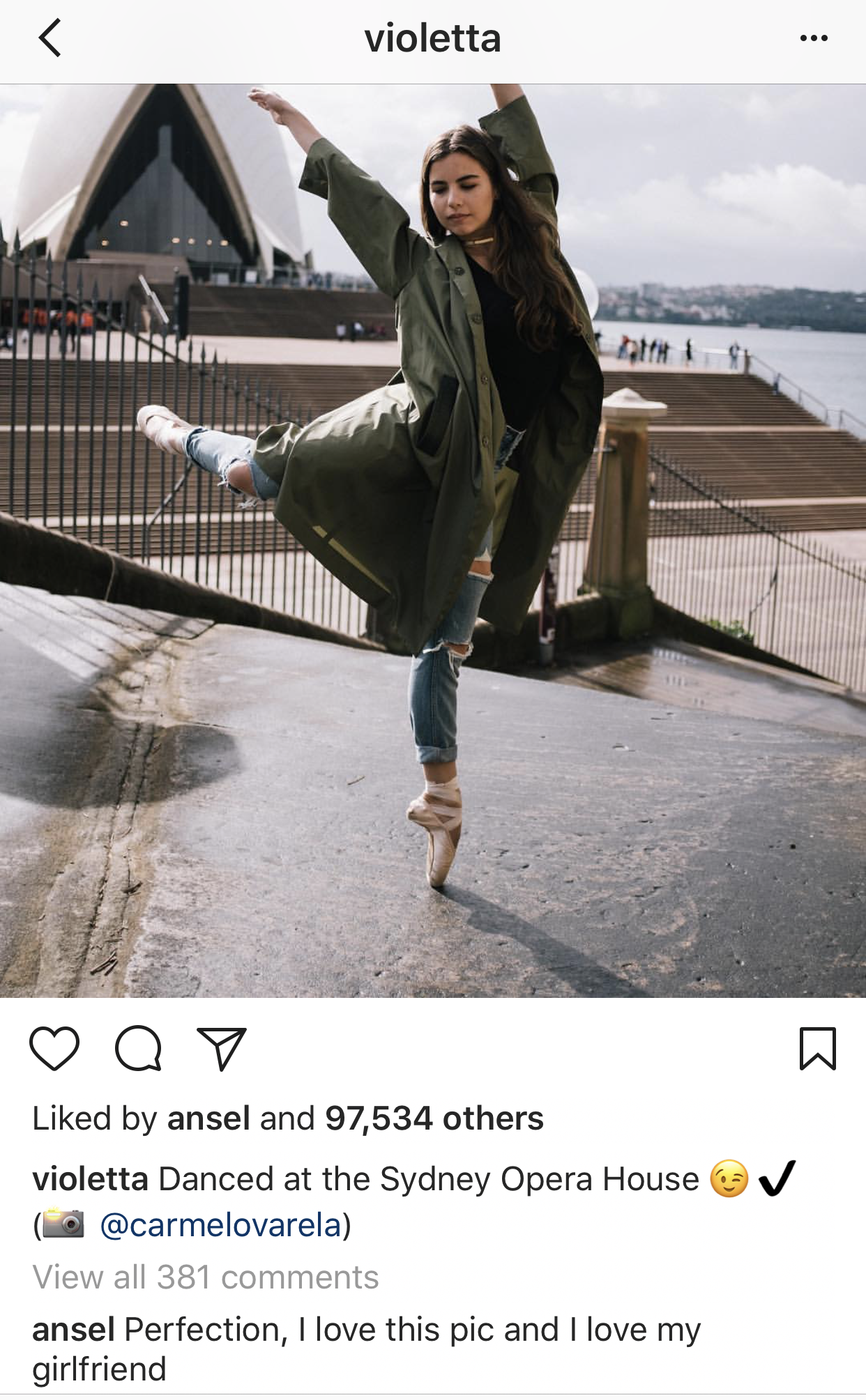 4.
"So hot so so hot soooooooooo hawwwttttt"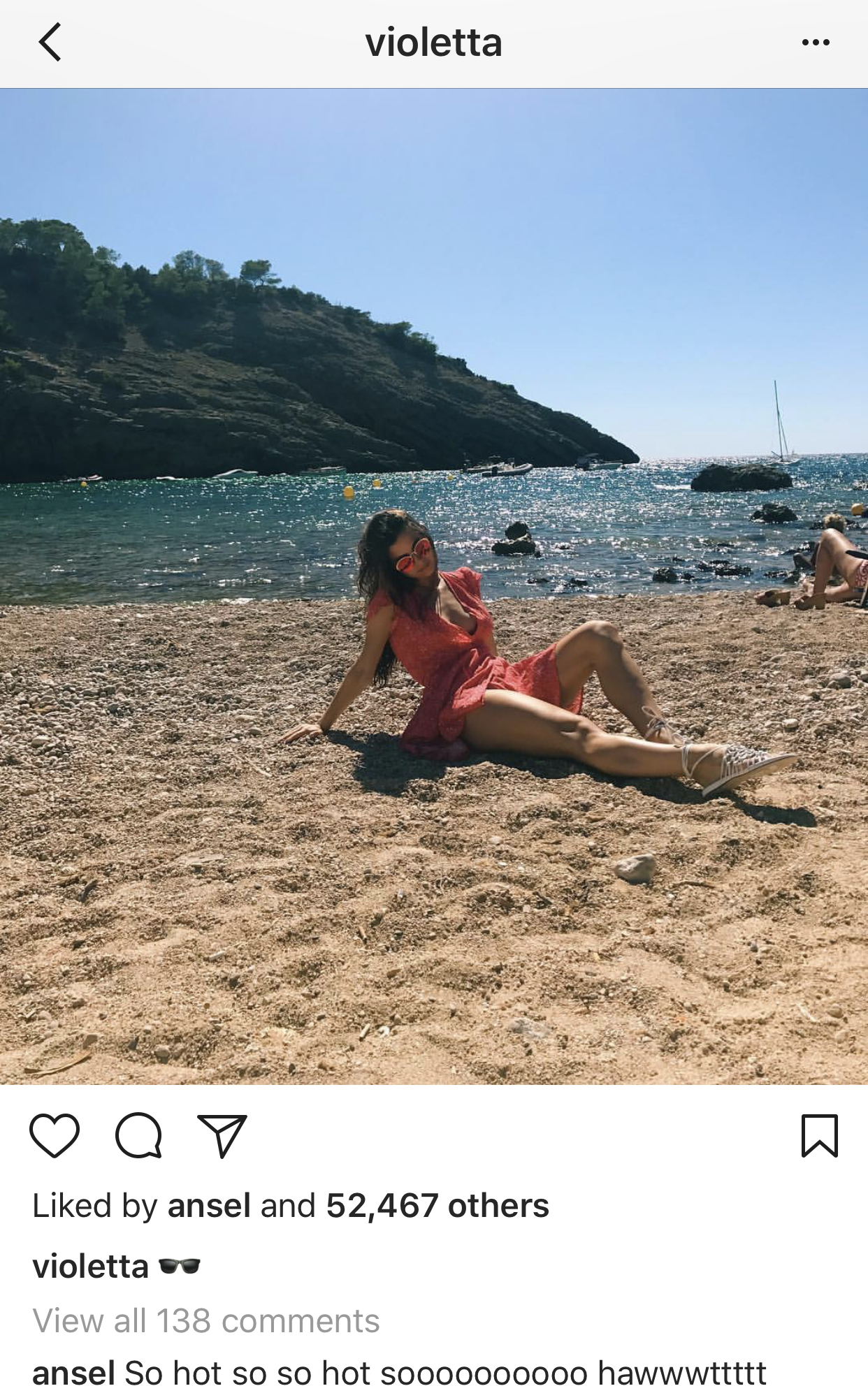 5.
"Silky smooth perfect"
6.
"😤😤😤 damn" and also "Mmmm"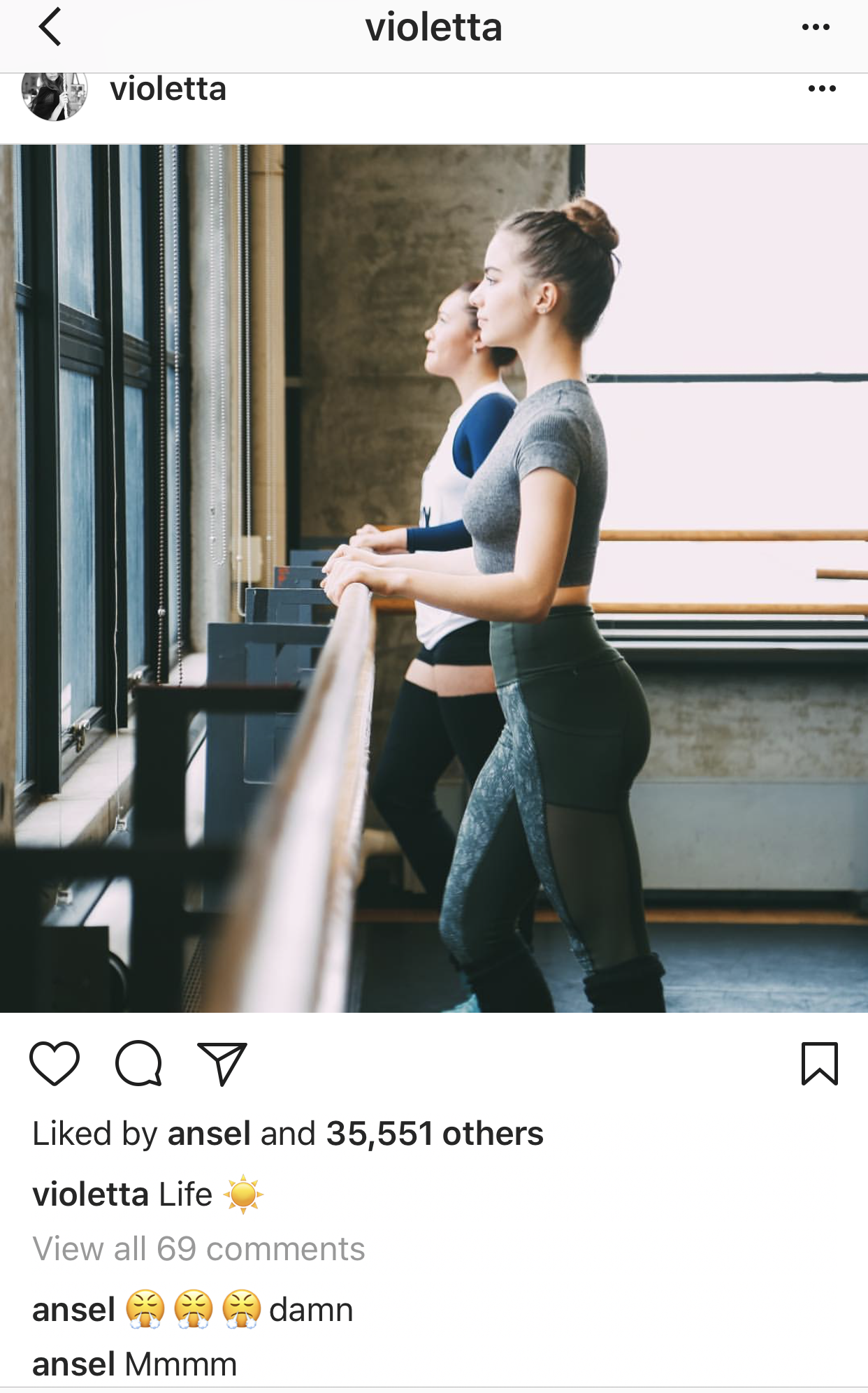 7.
"I want to lick you everywhere"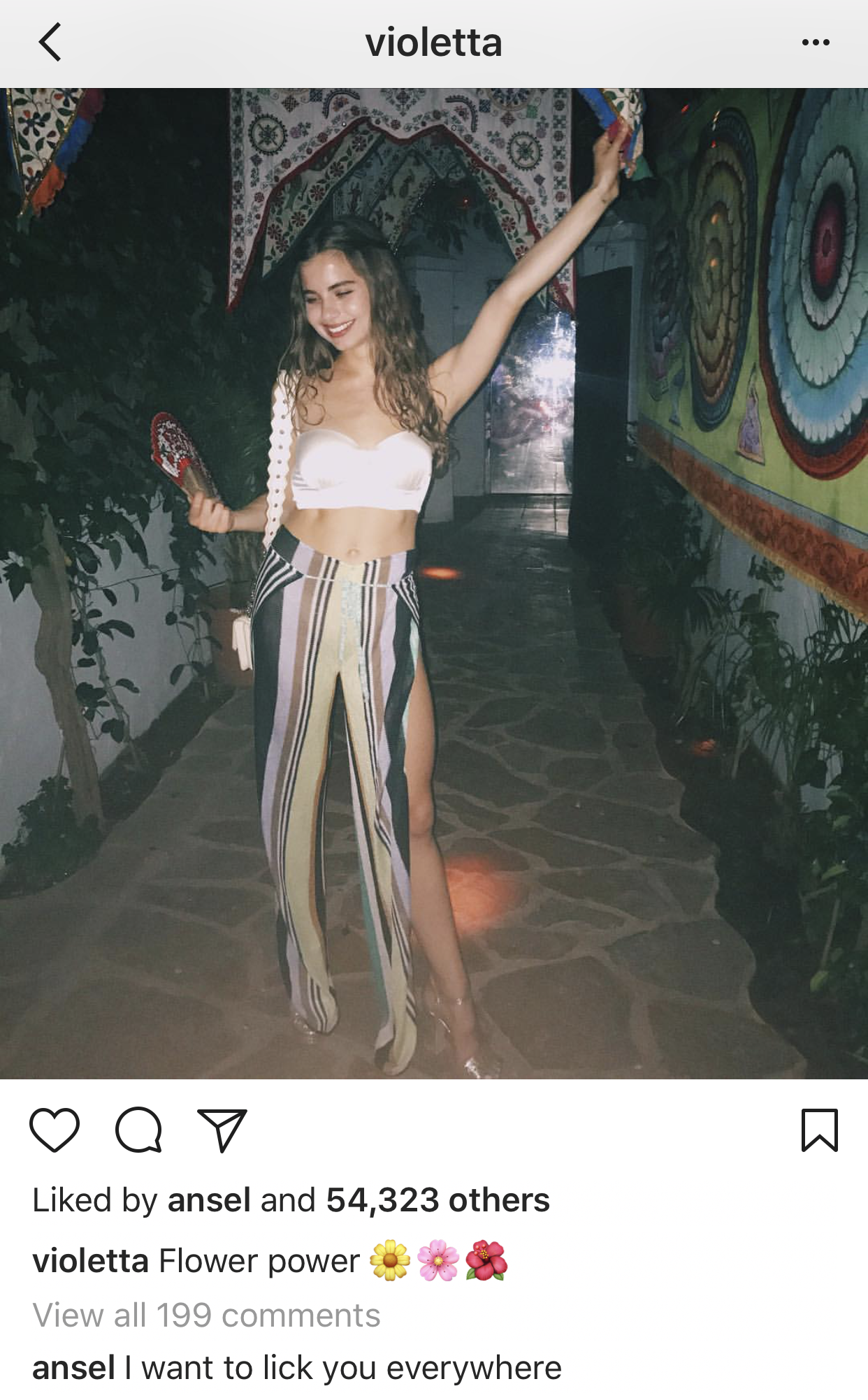 8.
"So beautiful"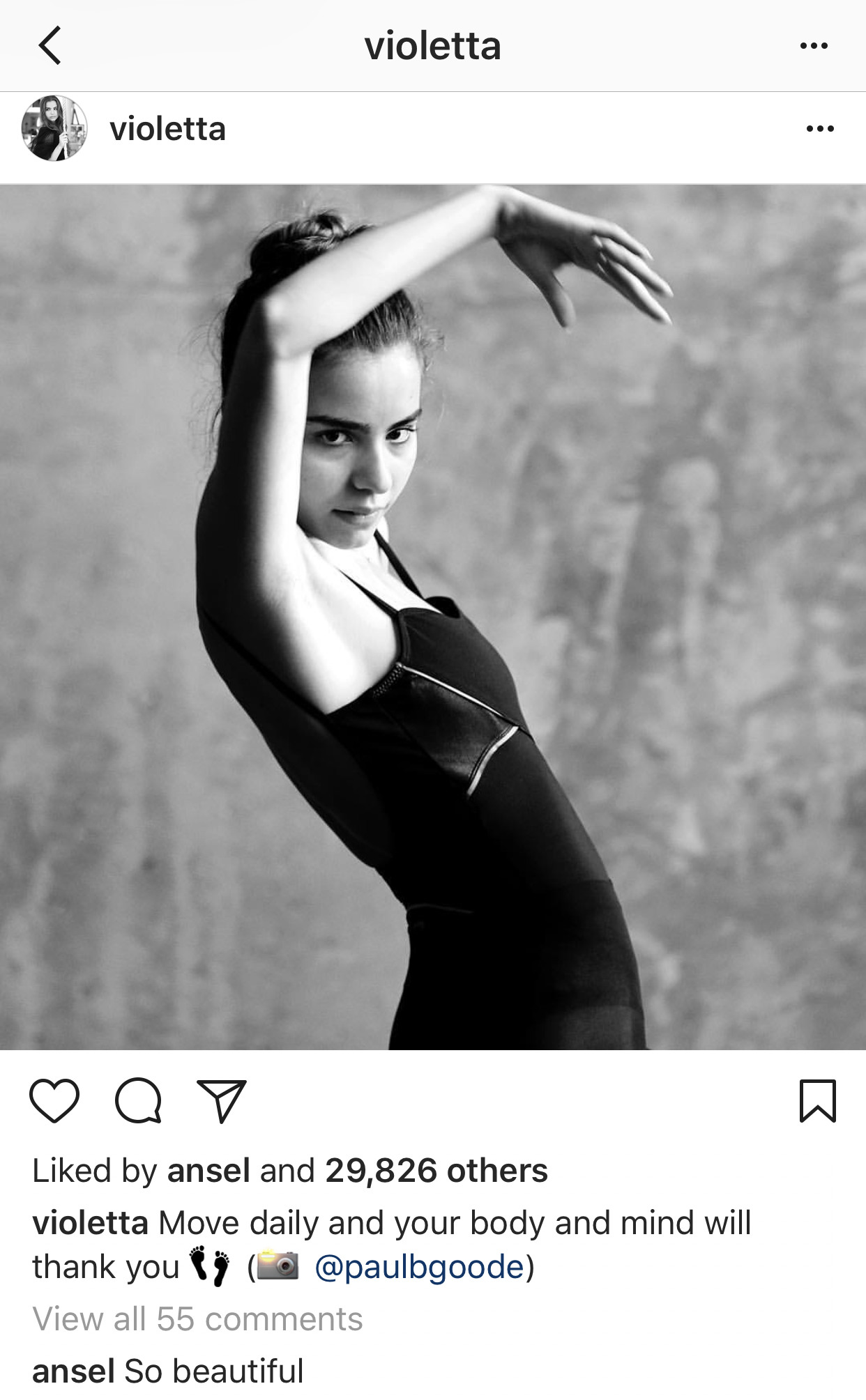 9.
"Perfect girl"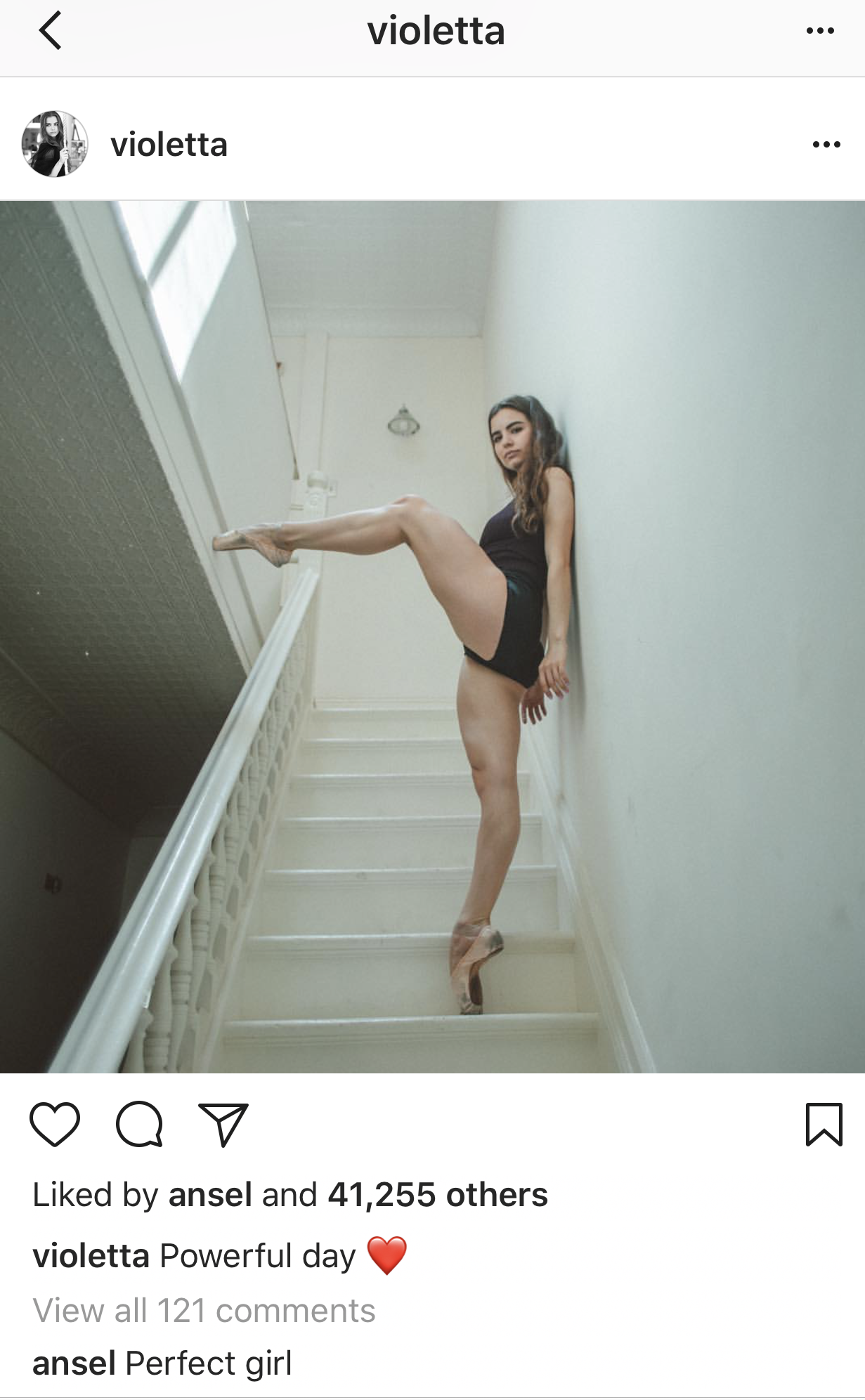 10.
"That's my view 😍😍😍" AND "Hi Violetta it's Ansel I'm taking over Vevos account. You're perfect."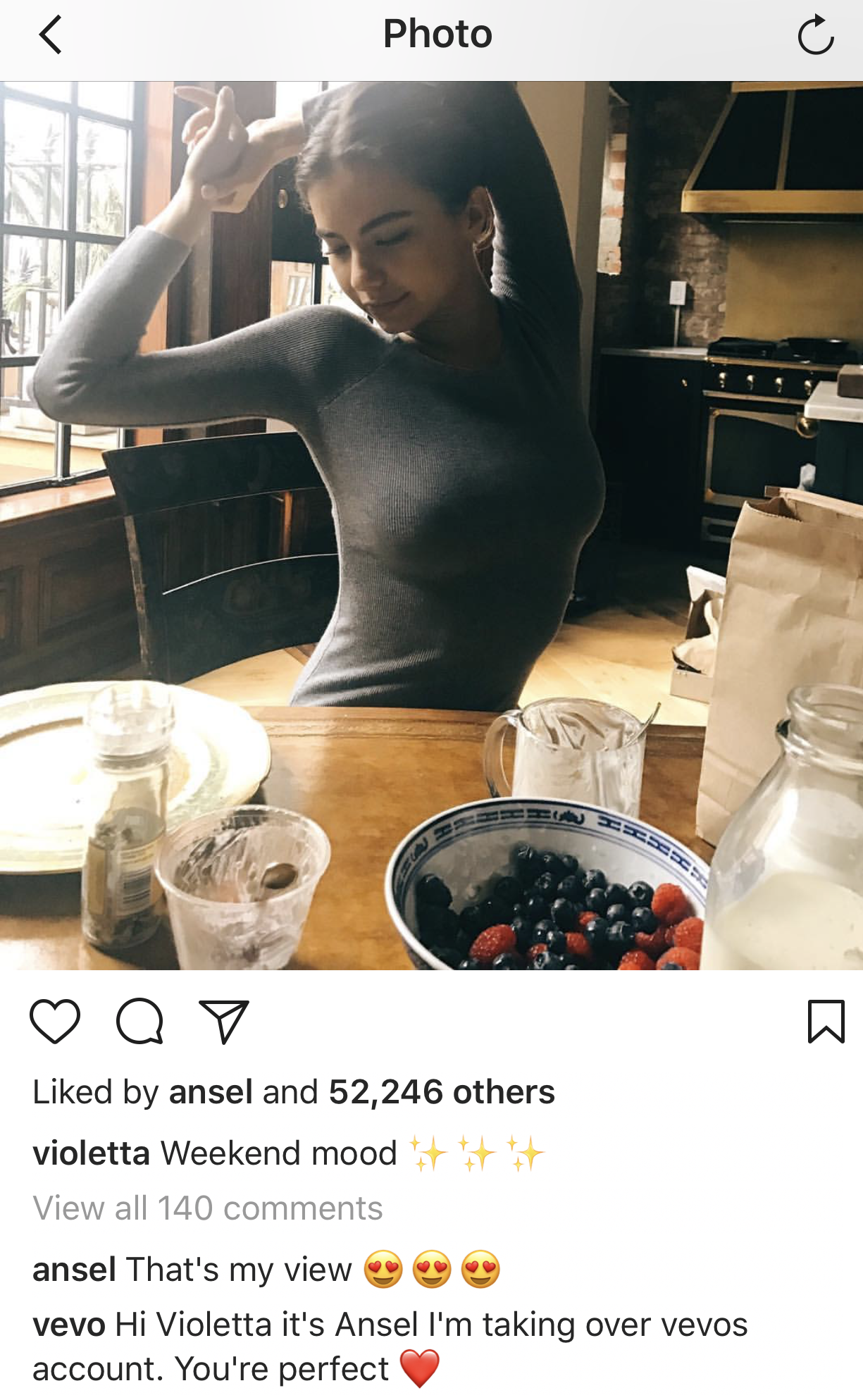 11.
"Together we will share the iron throne ❤️"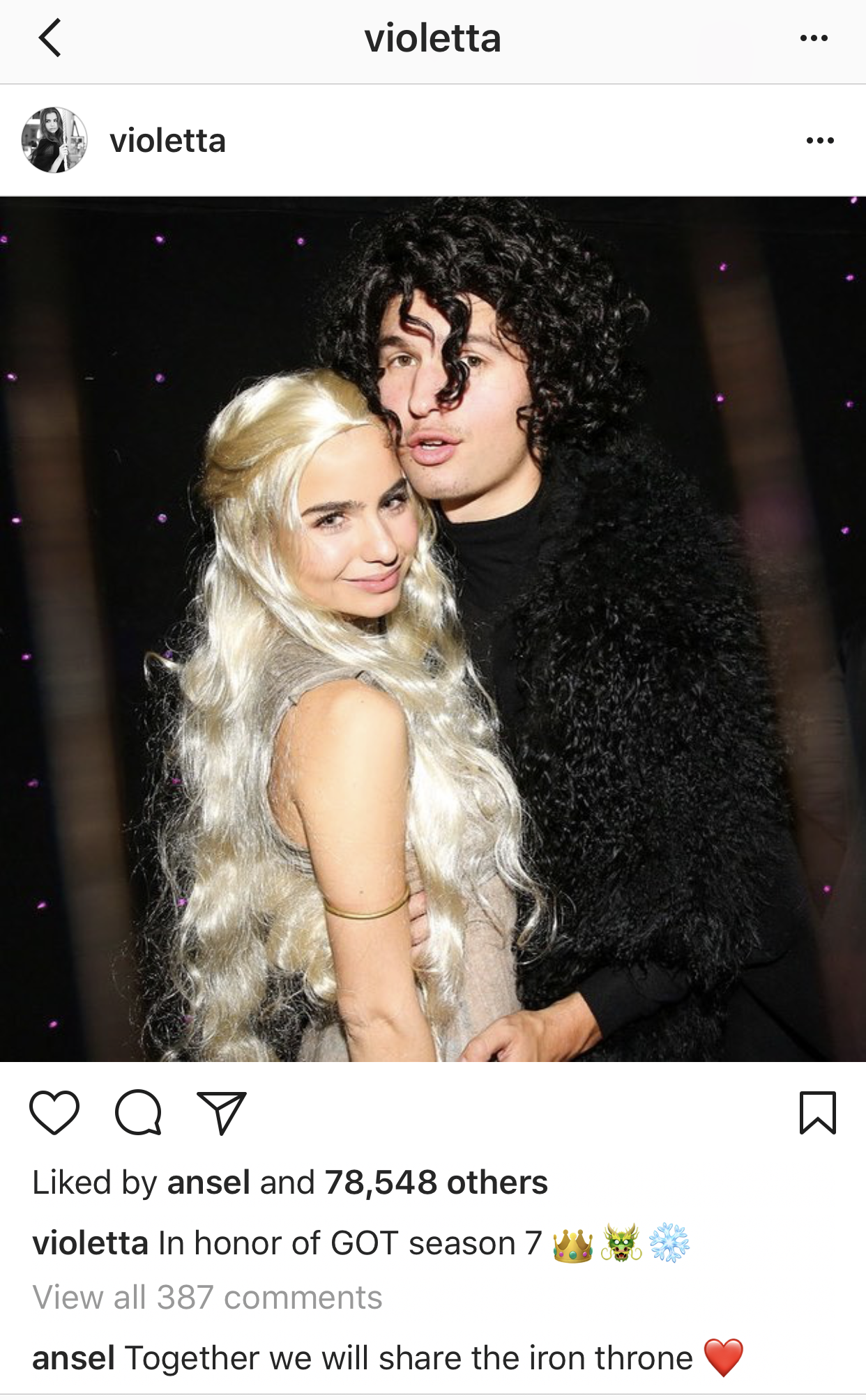 12.
"So gorgeous"
13.
"Omfg why aren't you here"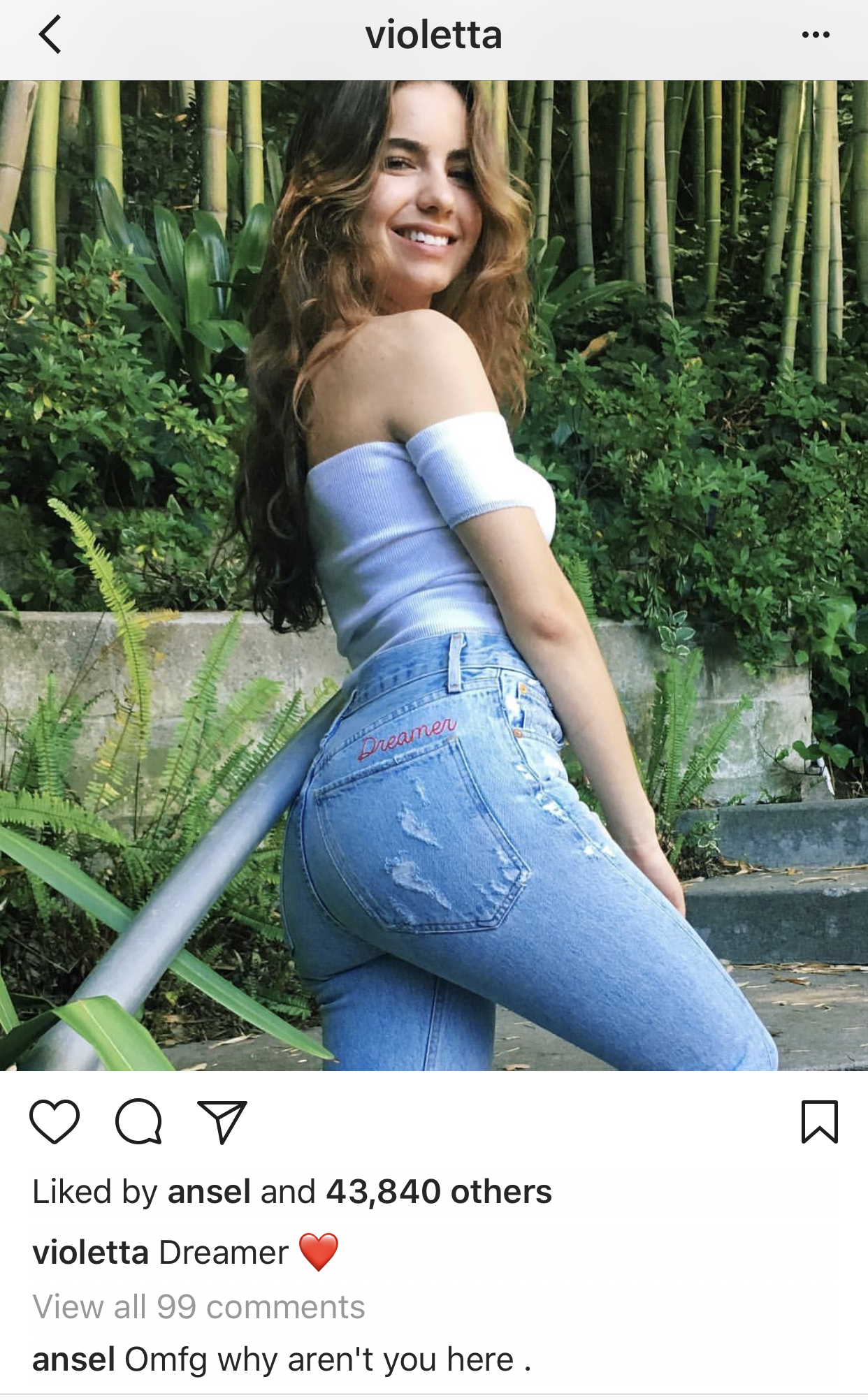 14.
"I love you!!!!"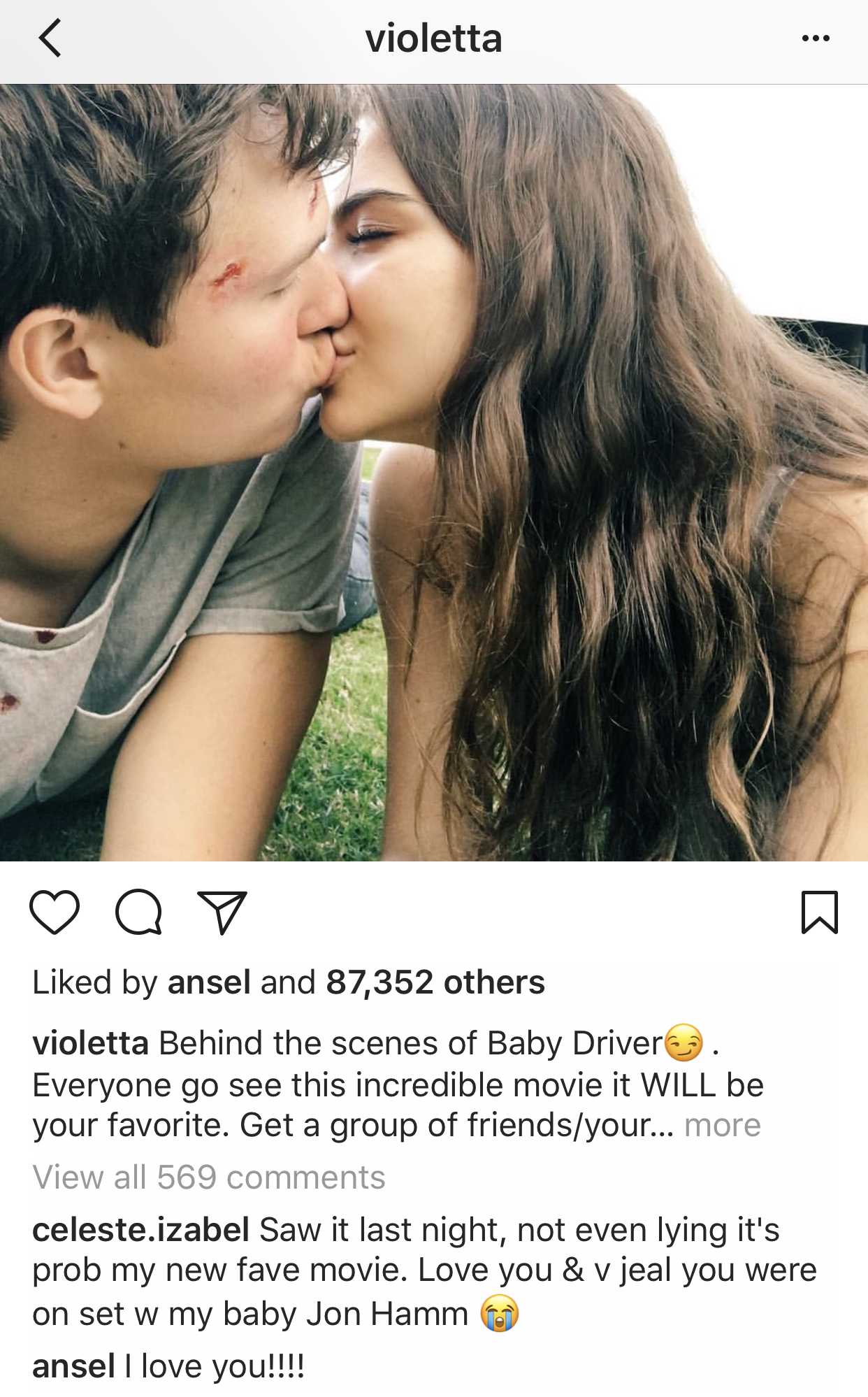 15.
"SOOOOOOOOO HOTTTT 🔥🔥🔥🔥😈😈😈🔥🔥🔥"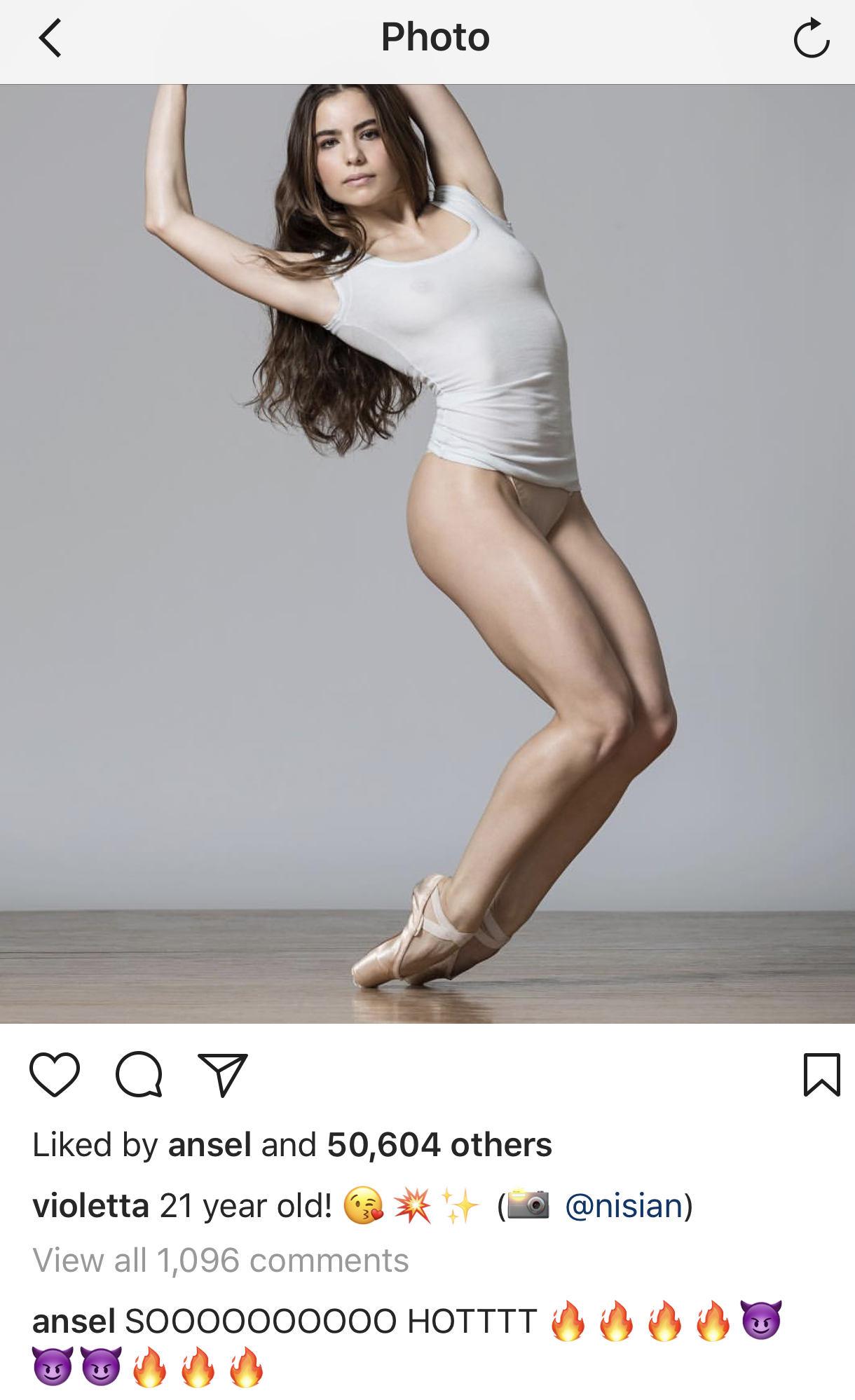 16.
"My life is a movie"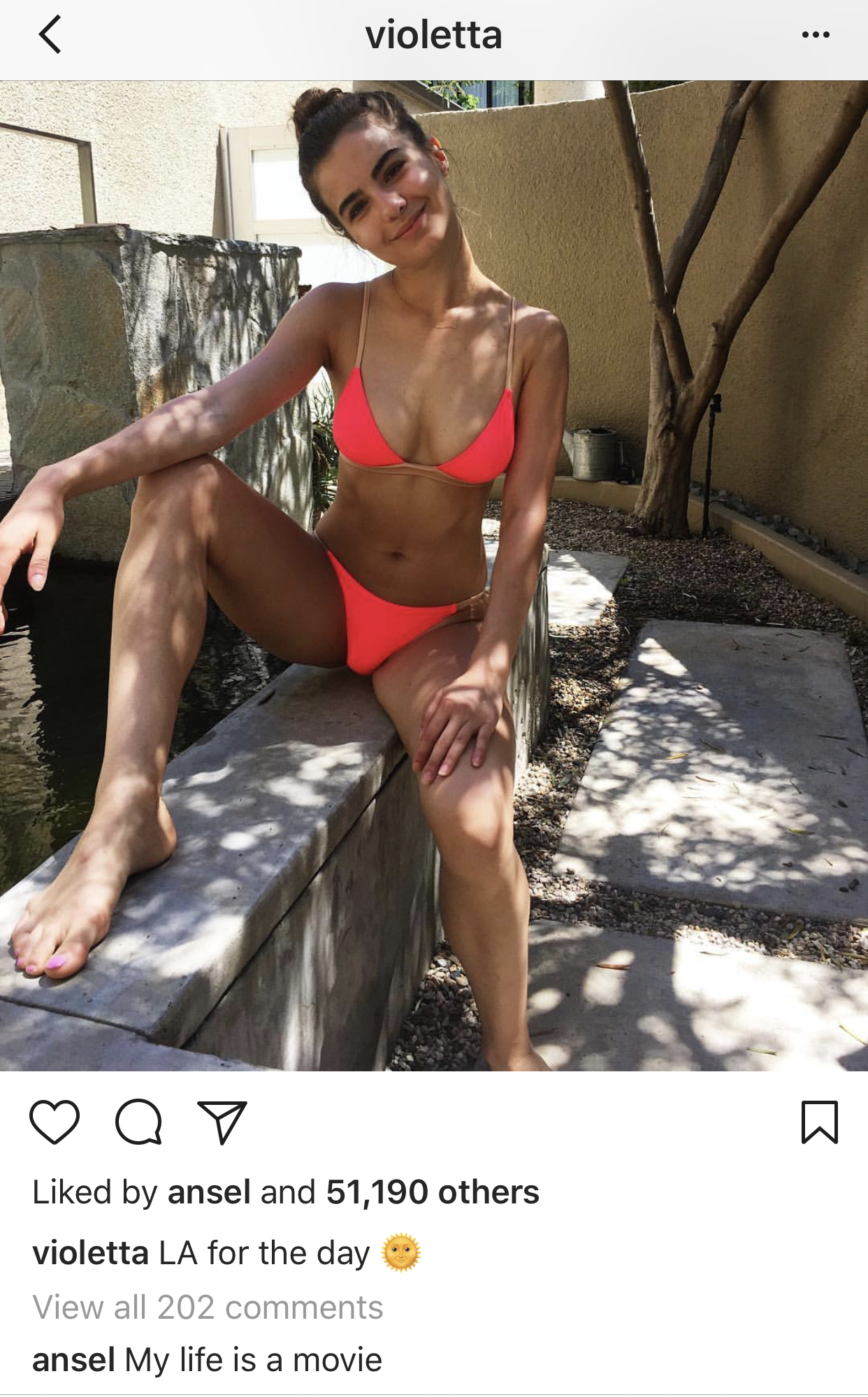 17.
"Perfection"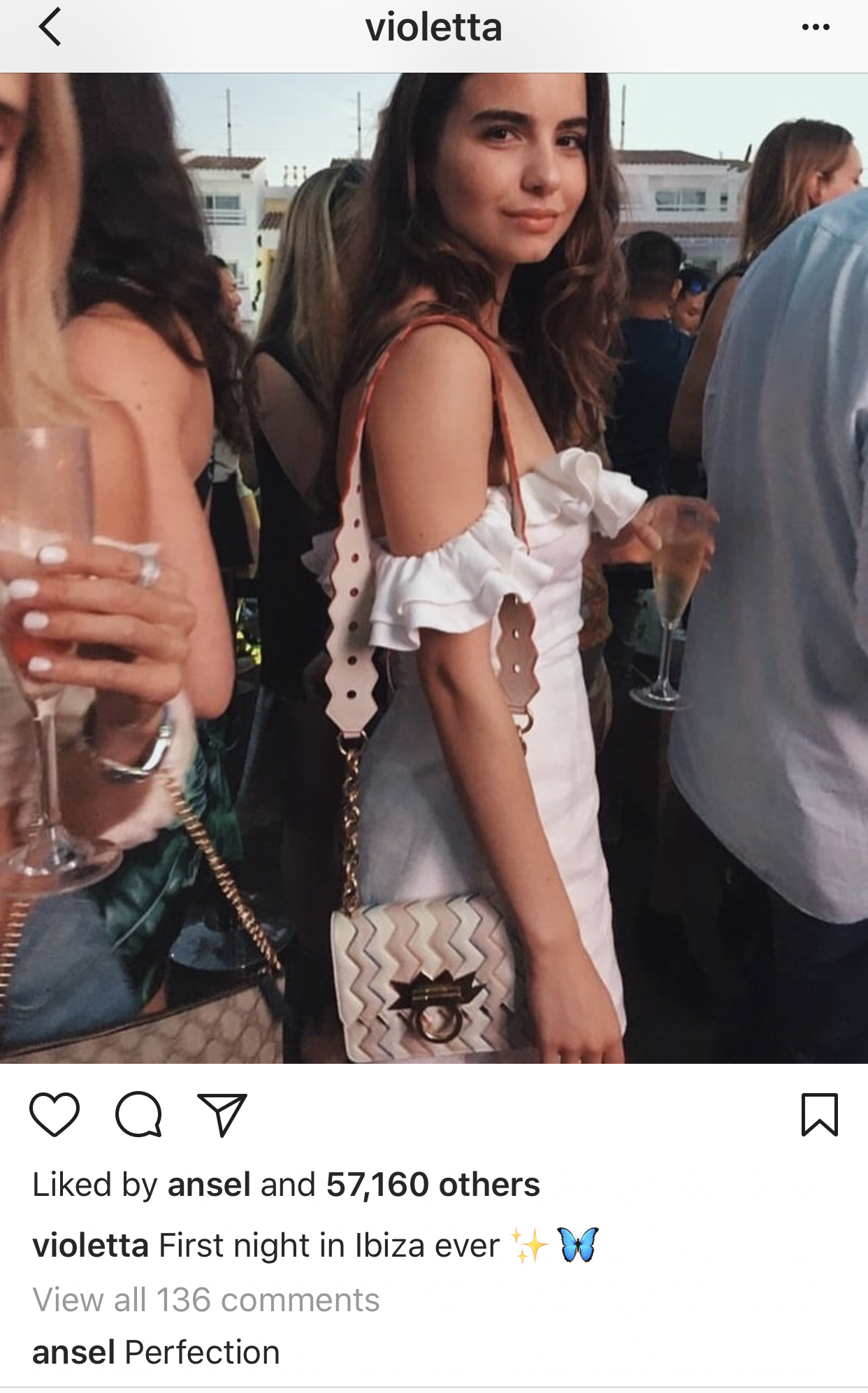 18.
"Perfection" (again)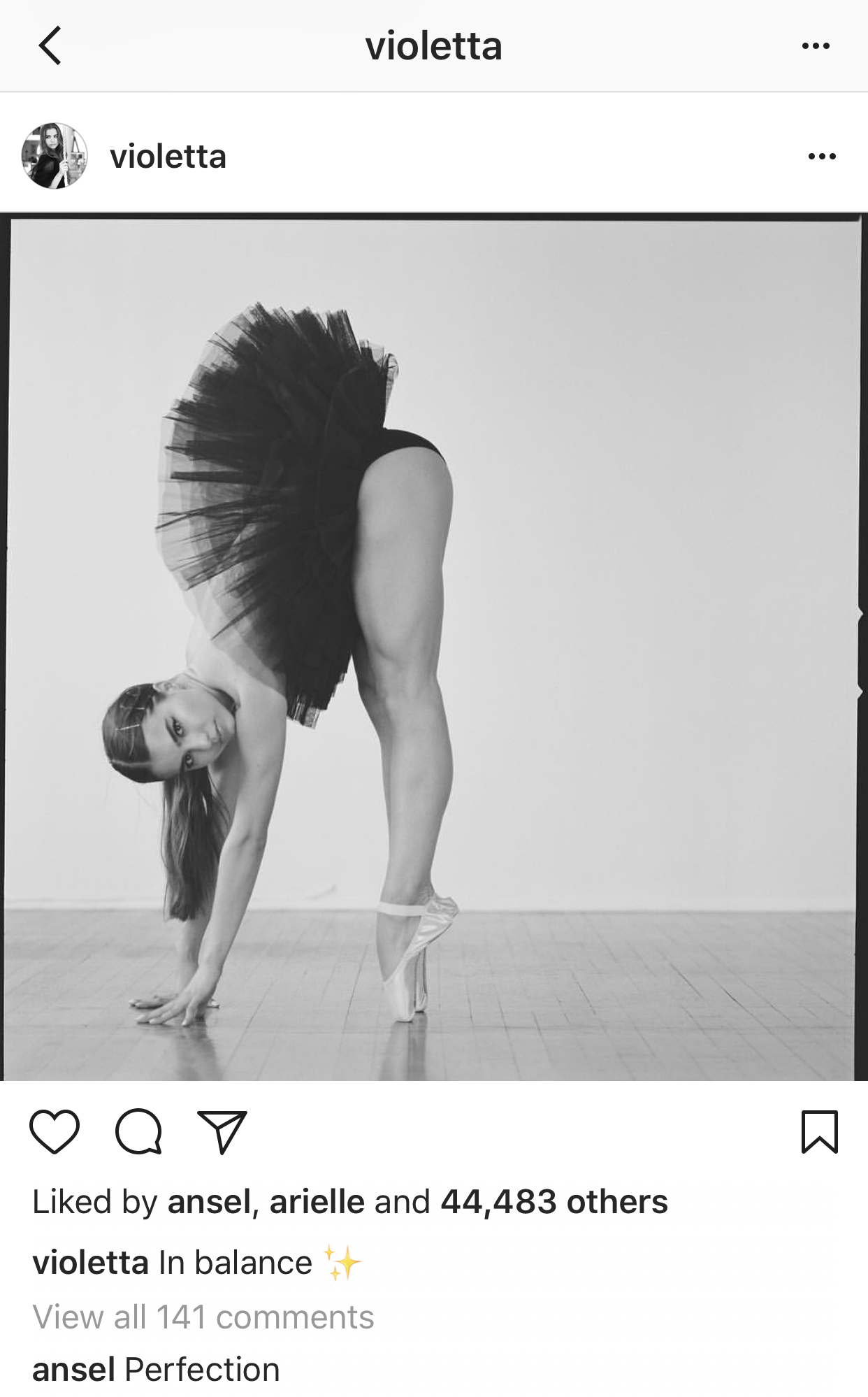 19.
"So gorgeous"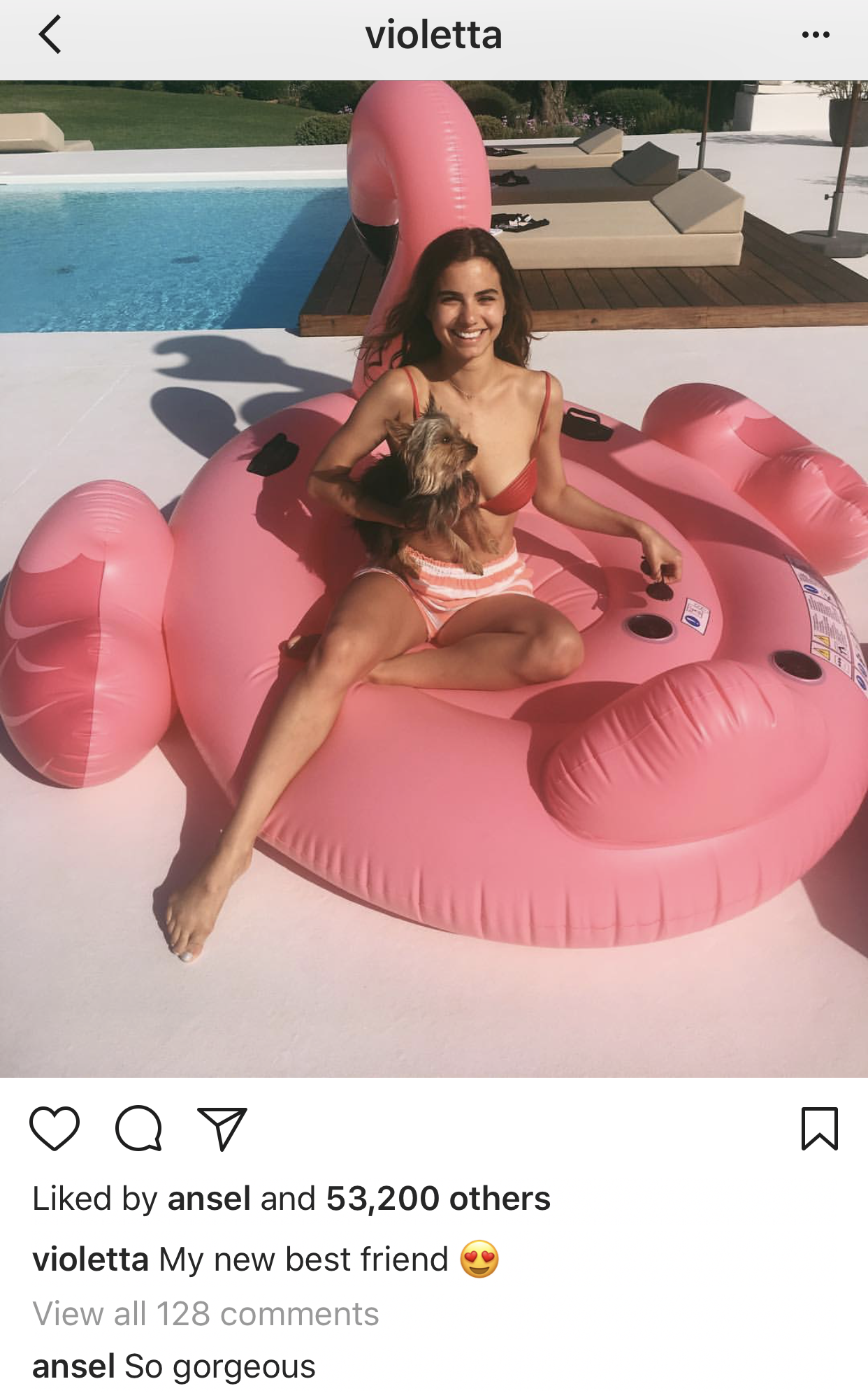 20.
"You are soooooo beautiful"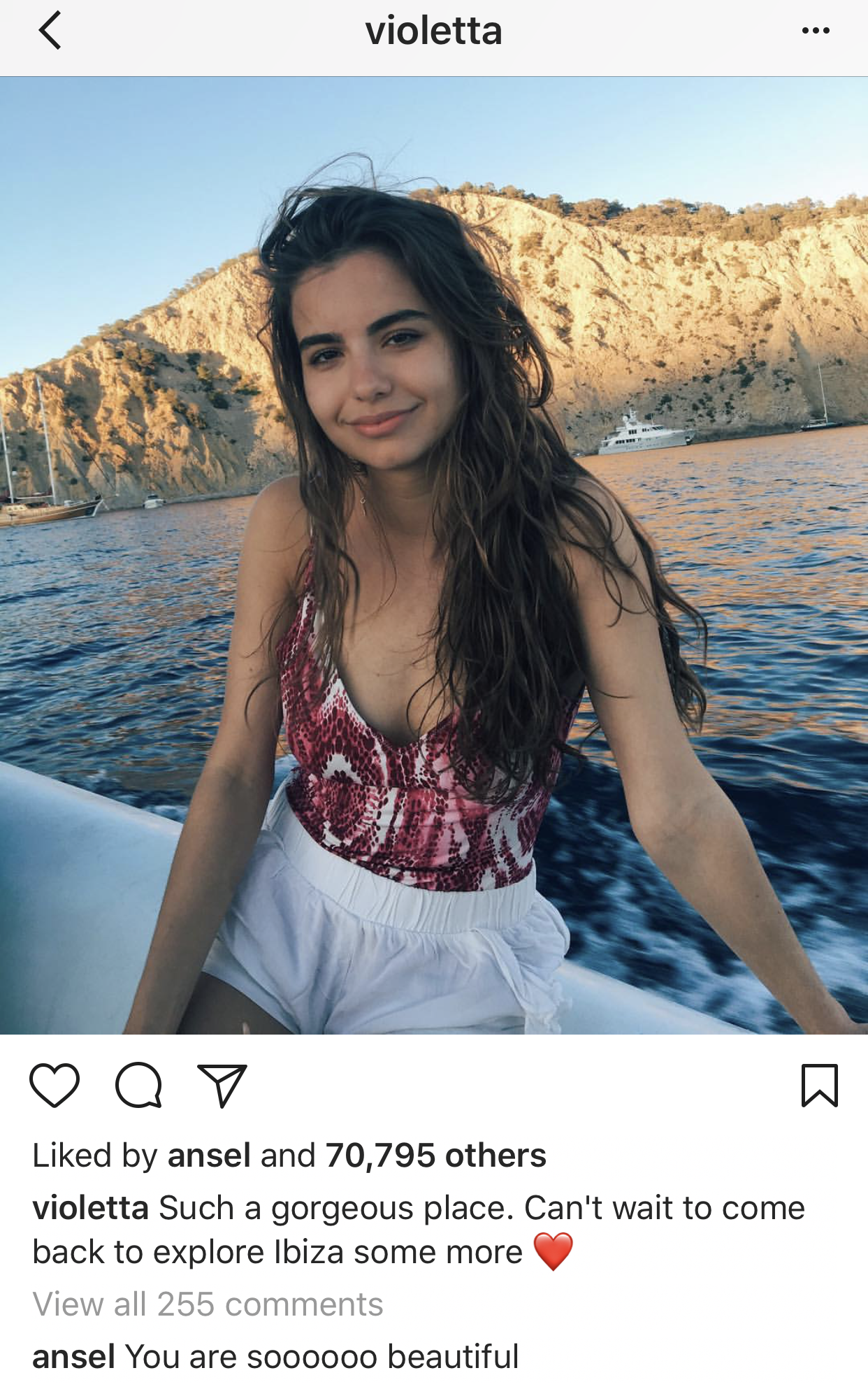 21.
"Perfect face. The lips the brows uhhhhhggg"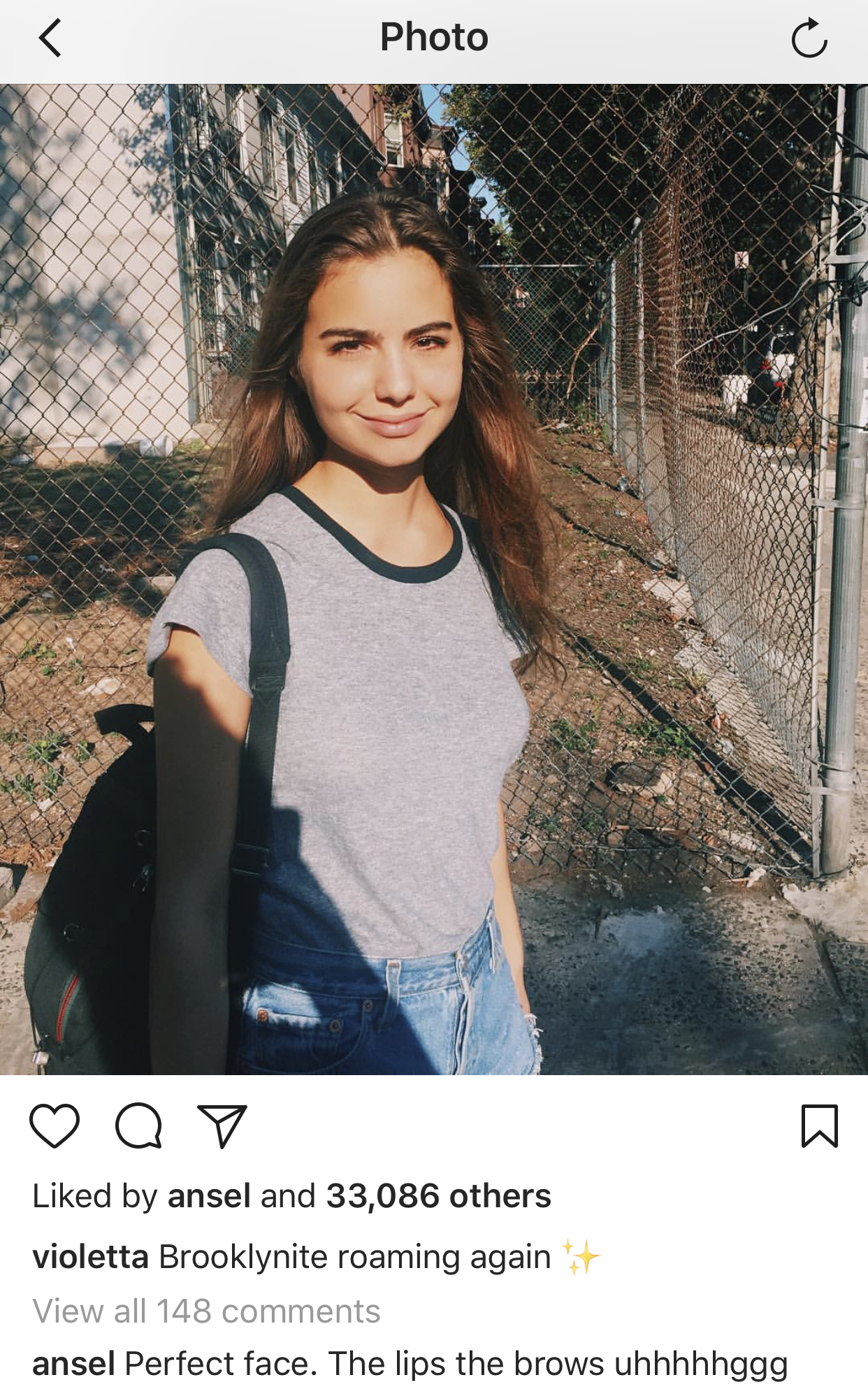 22.
"I love this photo you look like a sculpture in it 😍"
23.
"Porcelain doll 👅"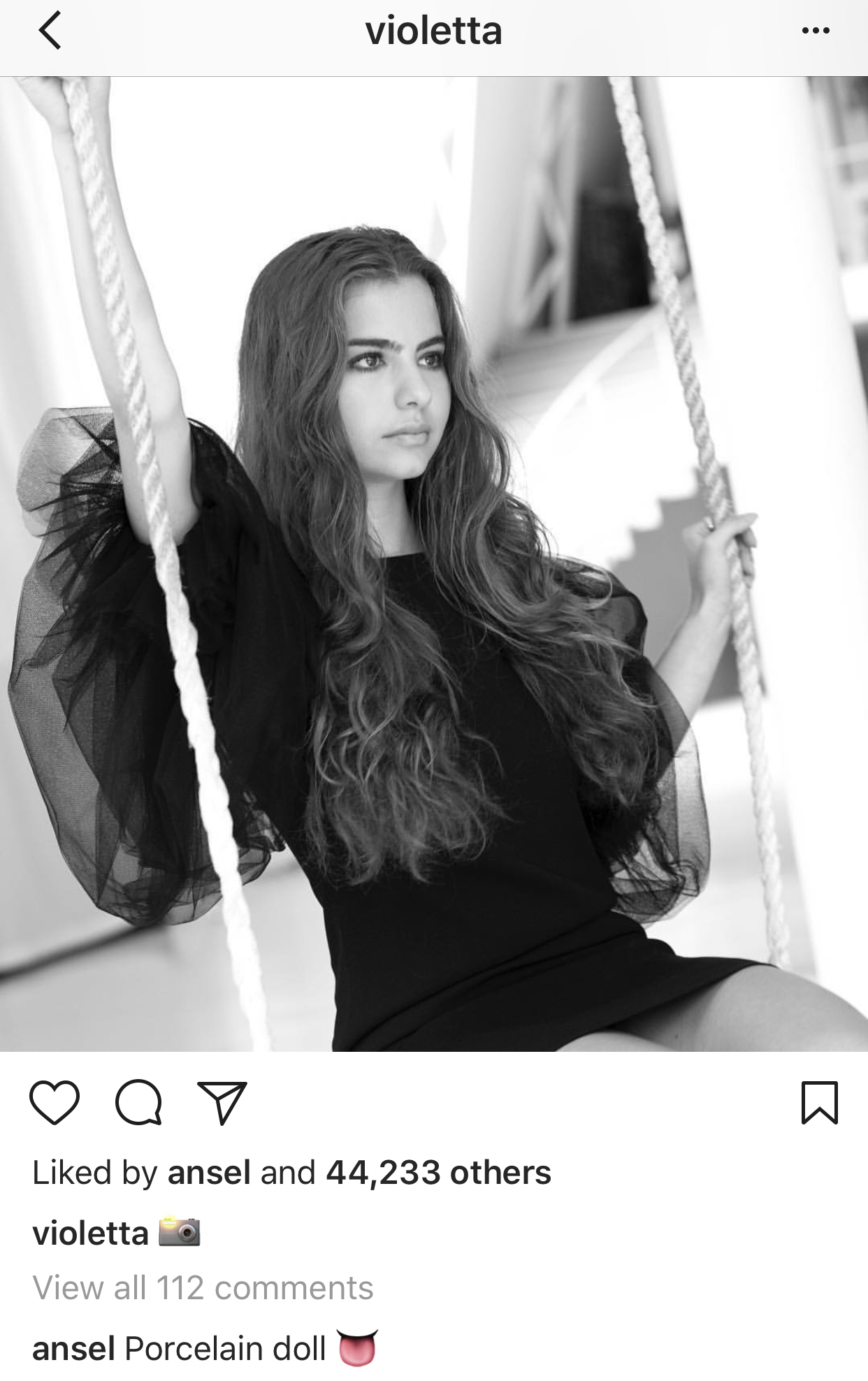 24.
"Come over please... 😵😋"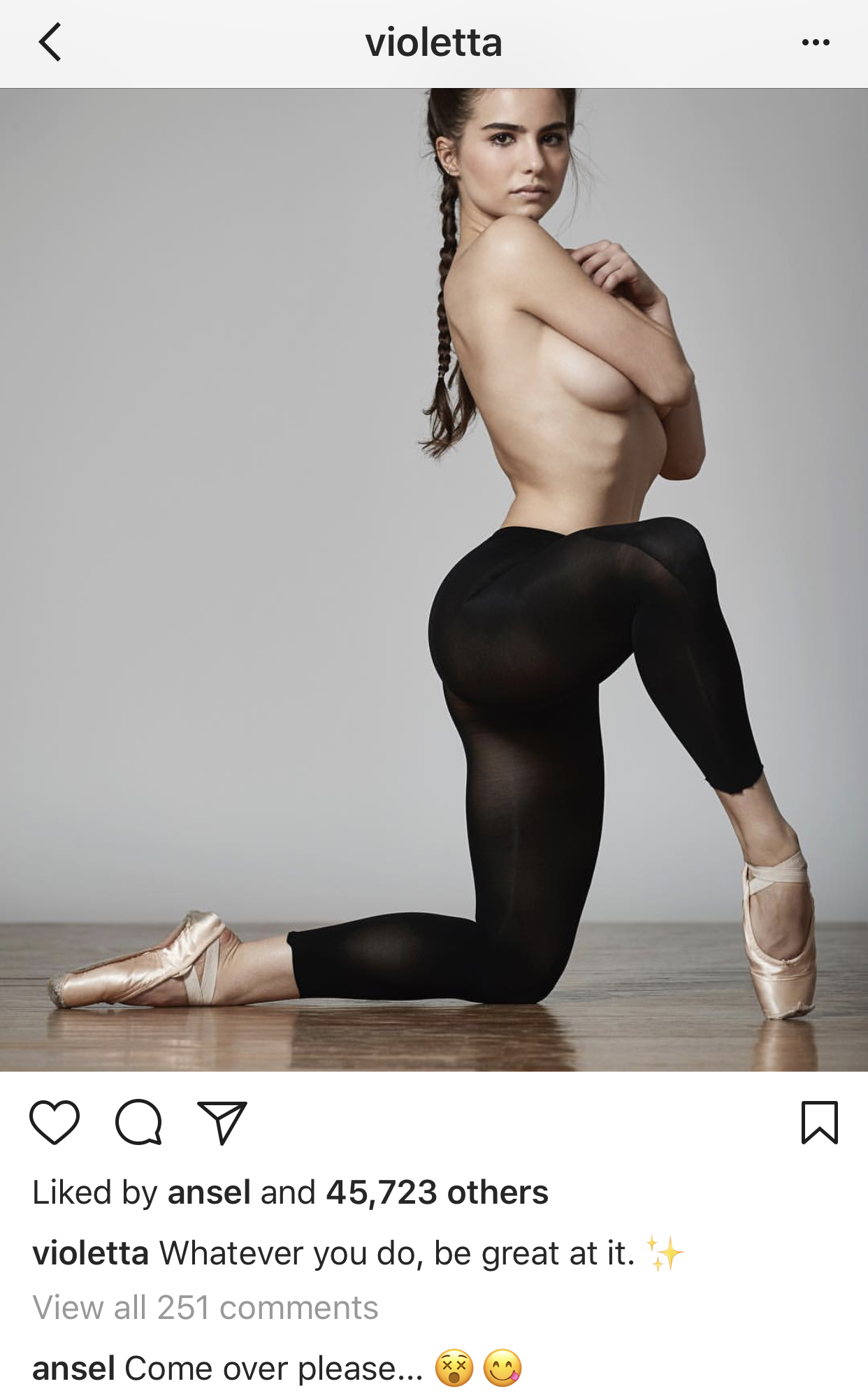 25.
"Perfect legs"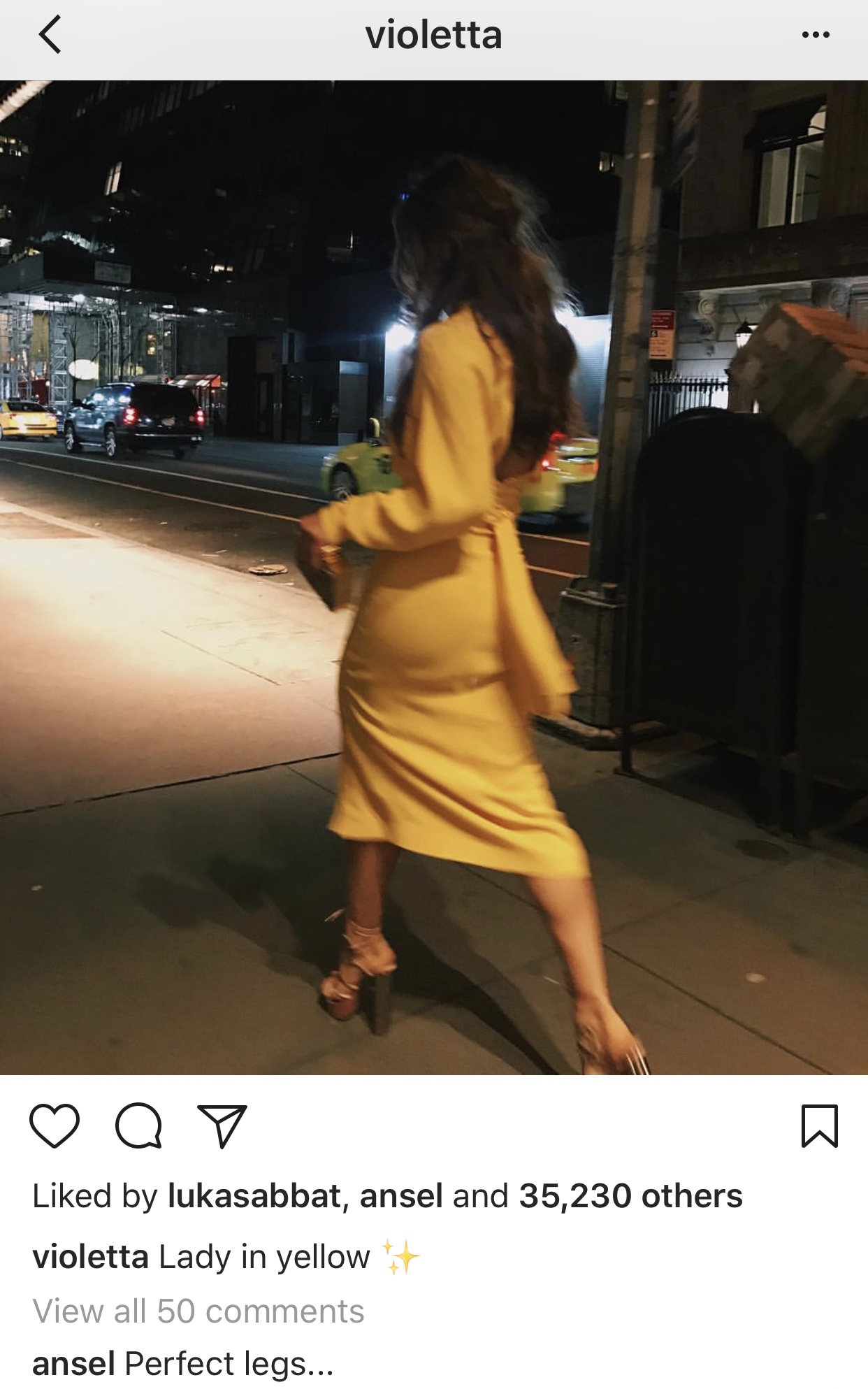 26.
"Perfect violetta you work of art"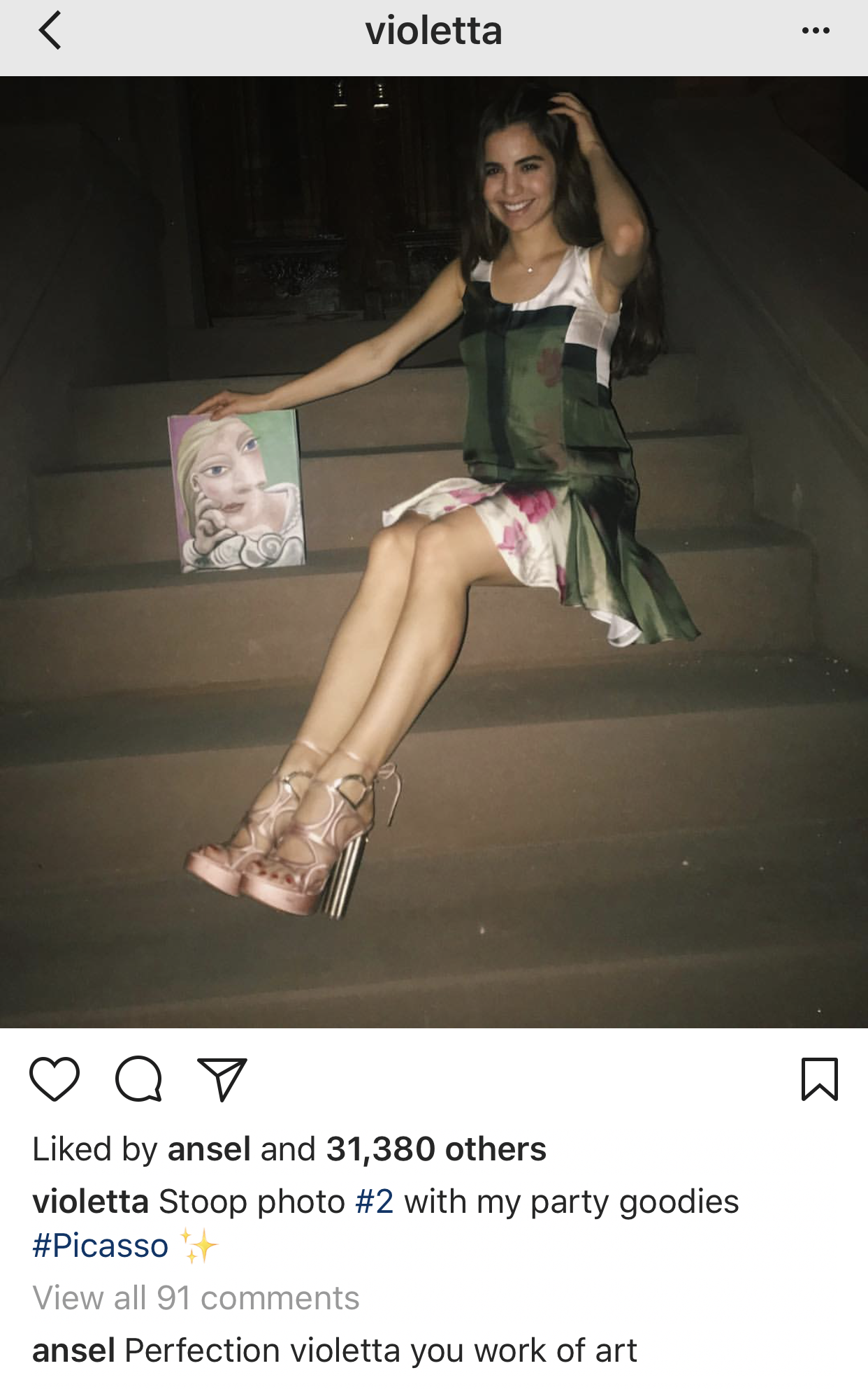 27.
"You're the art"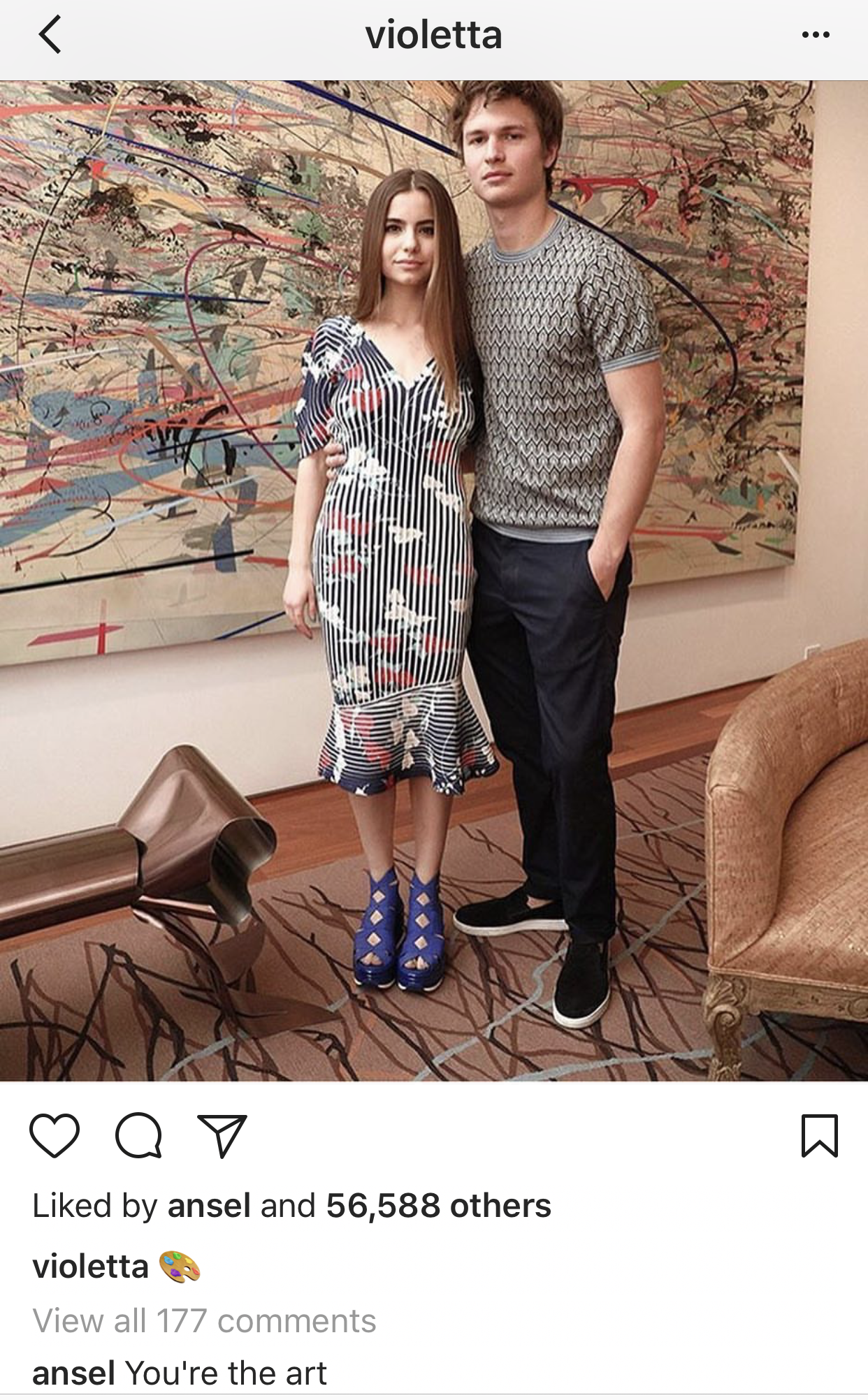 28.
"Wowowowow 😭 😋 😋 ❤️❤️"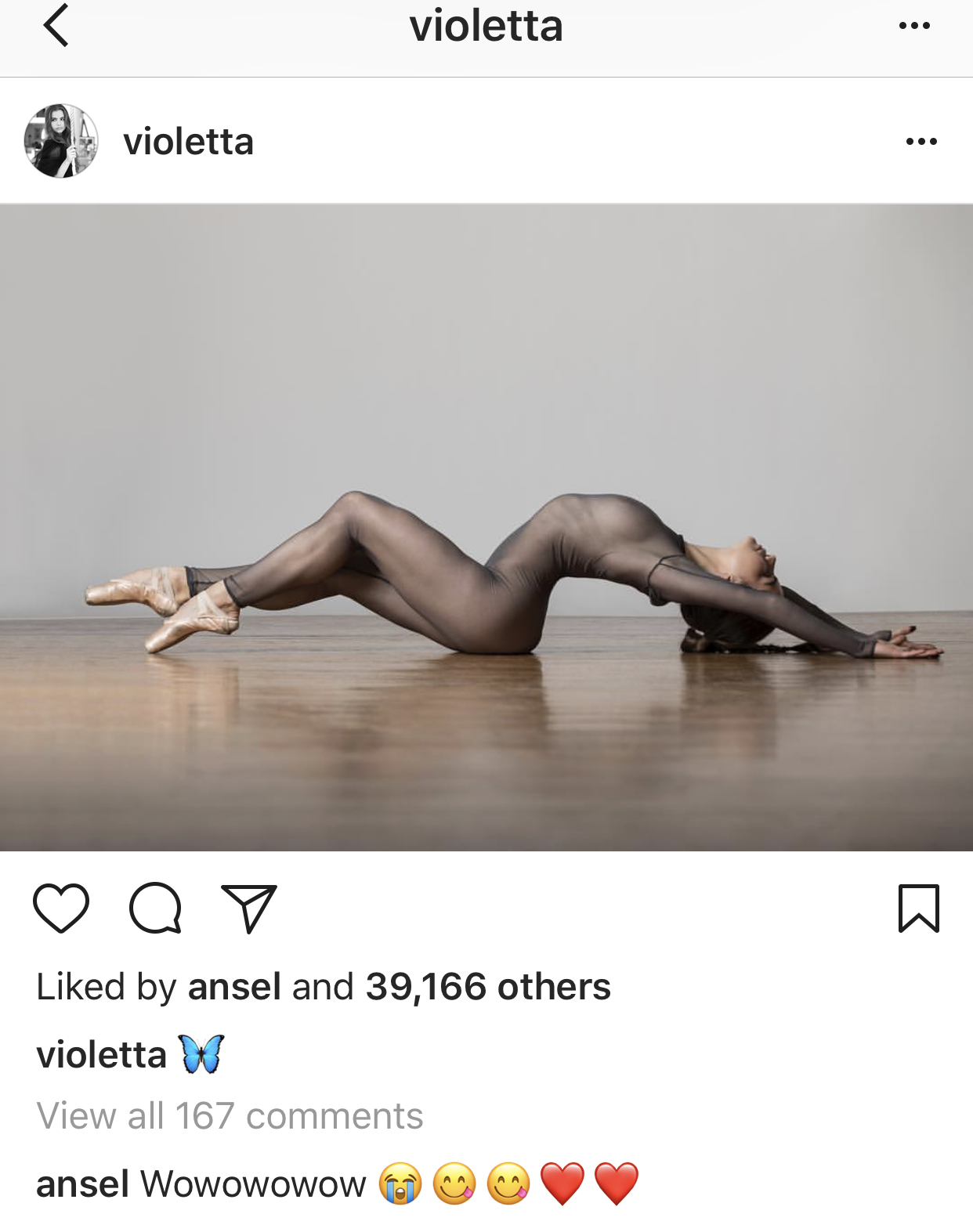 29.
"So perfect uhhhggggg"
30.
"❤️❤️❤️❤️😋"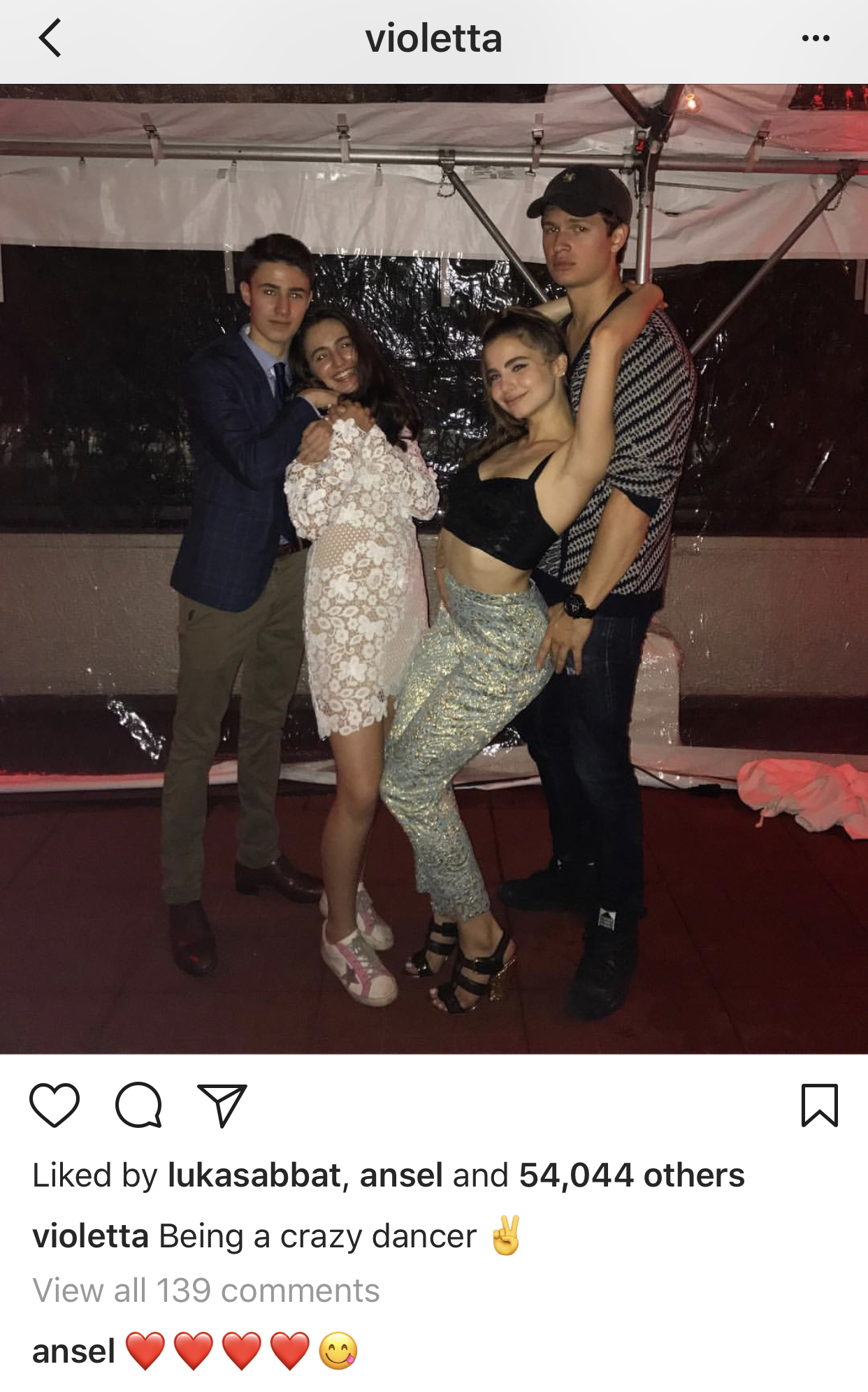 31.
"You beauty queen 👸 😩 I miss you"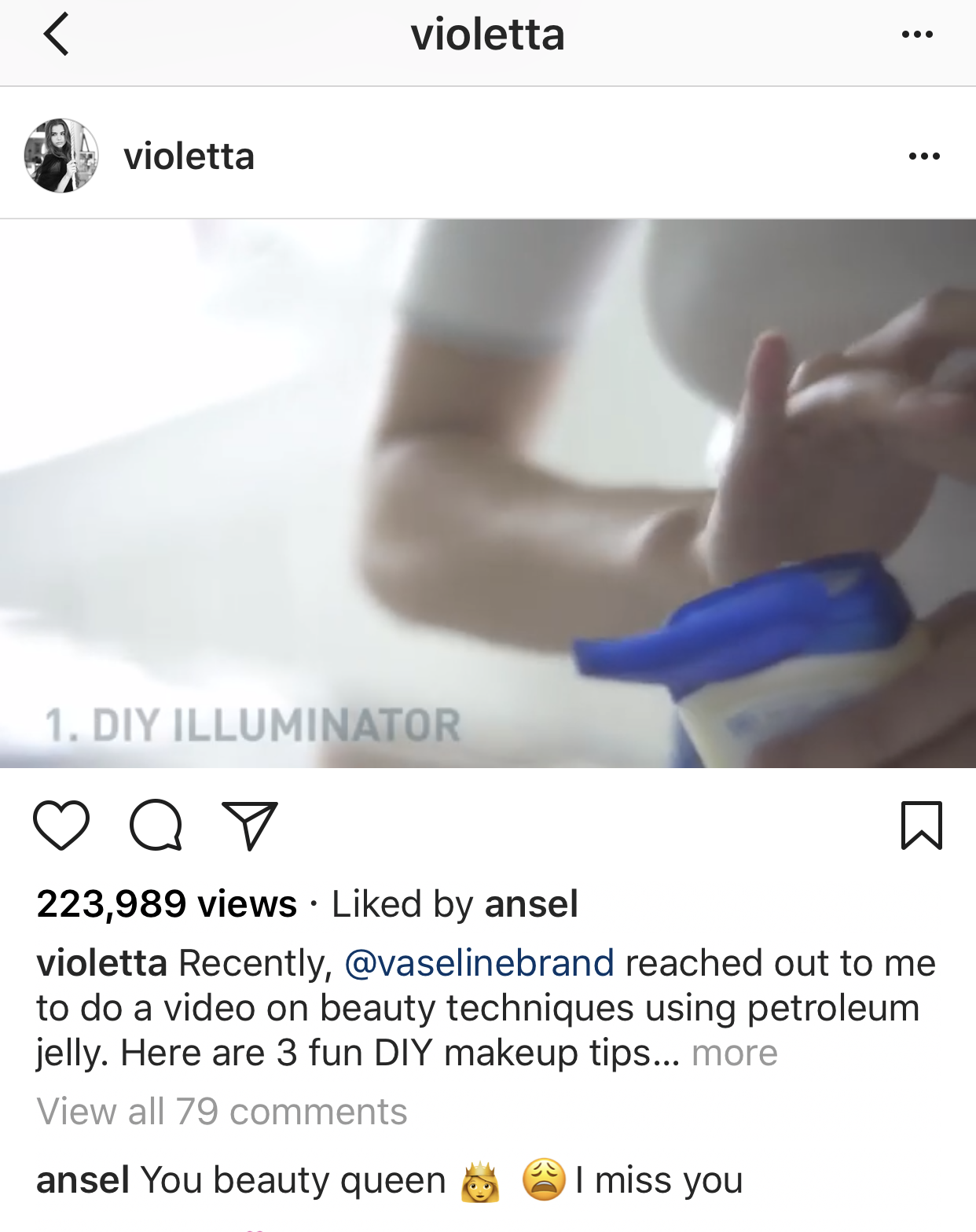 32.
"Oh my godddd ❤️ ❤️ ❤️ ❤️ ❤️ ❤️ ❤️"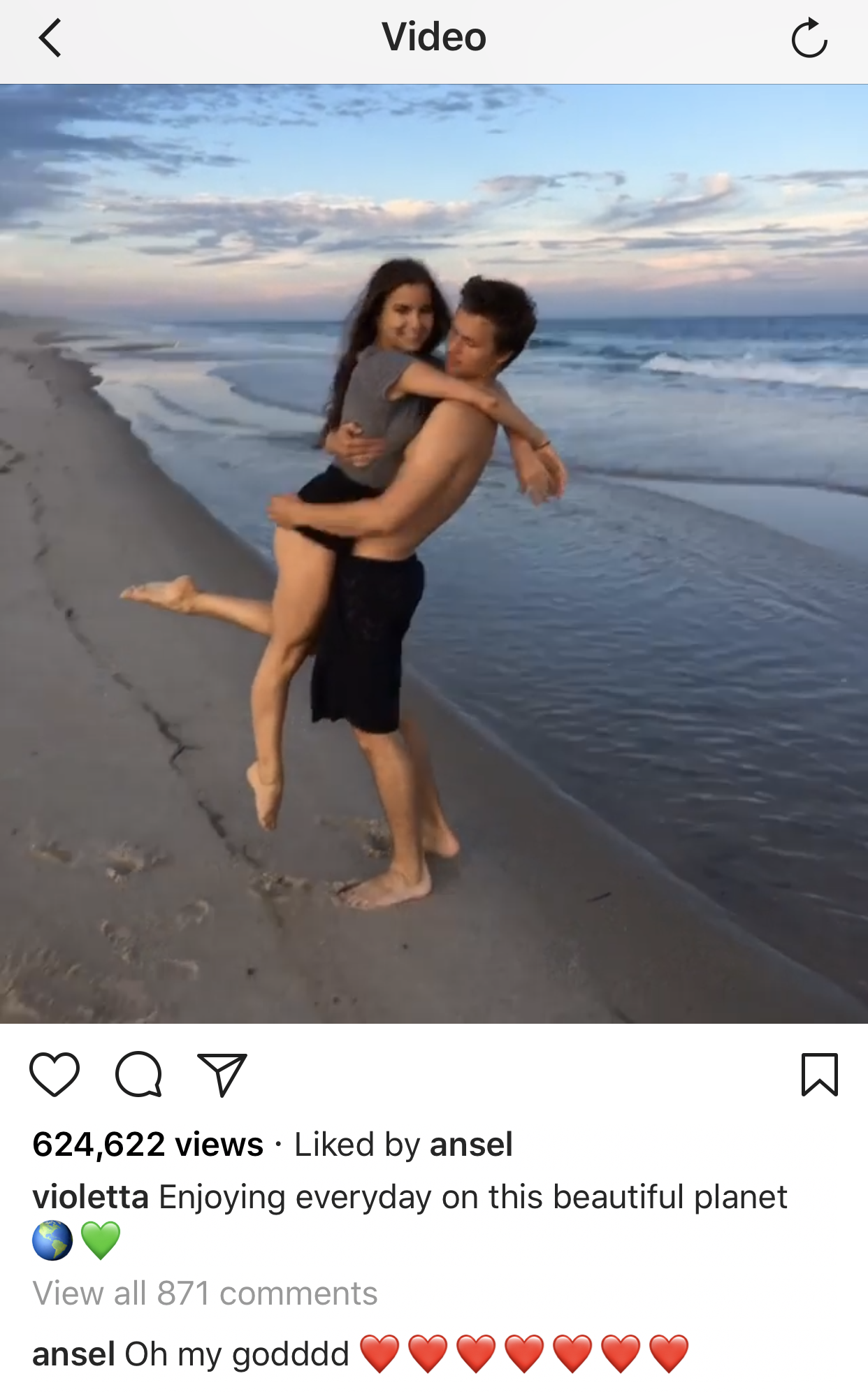 33.
"👅 legs"