Just in case you clicked on this post and are totally unaware of the people it's about, let me explain.
Remember Katharine McPhee? She lost American Idol to Taylor Hicks in 2006. It was one of the biggest upsets in a US election ever.
Well, she is now engaged to David Foster, a famous and rich music guy.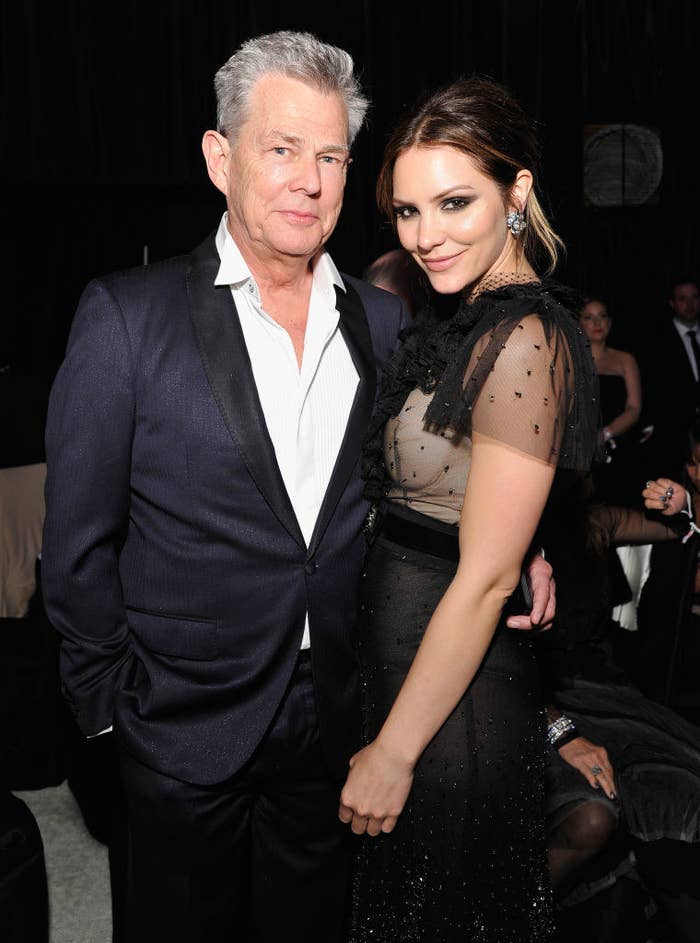 You might recognize him because he was married to Yolanda Hadid, who is the mother of Gigi and Bella Hadid.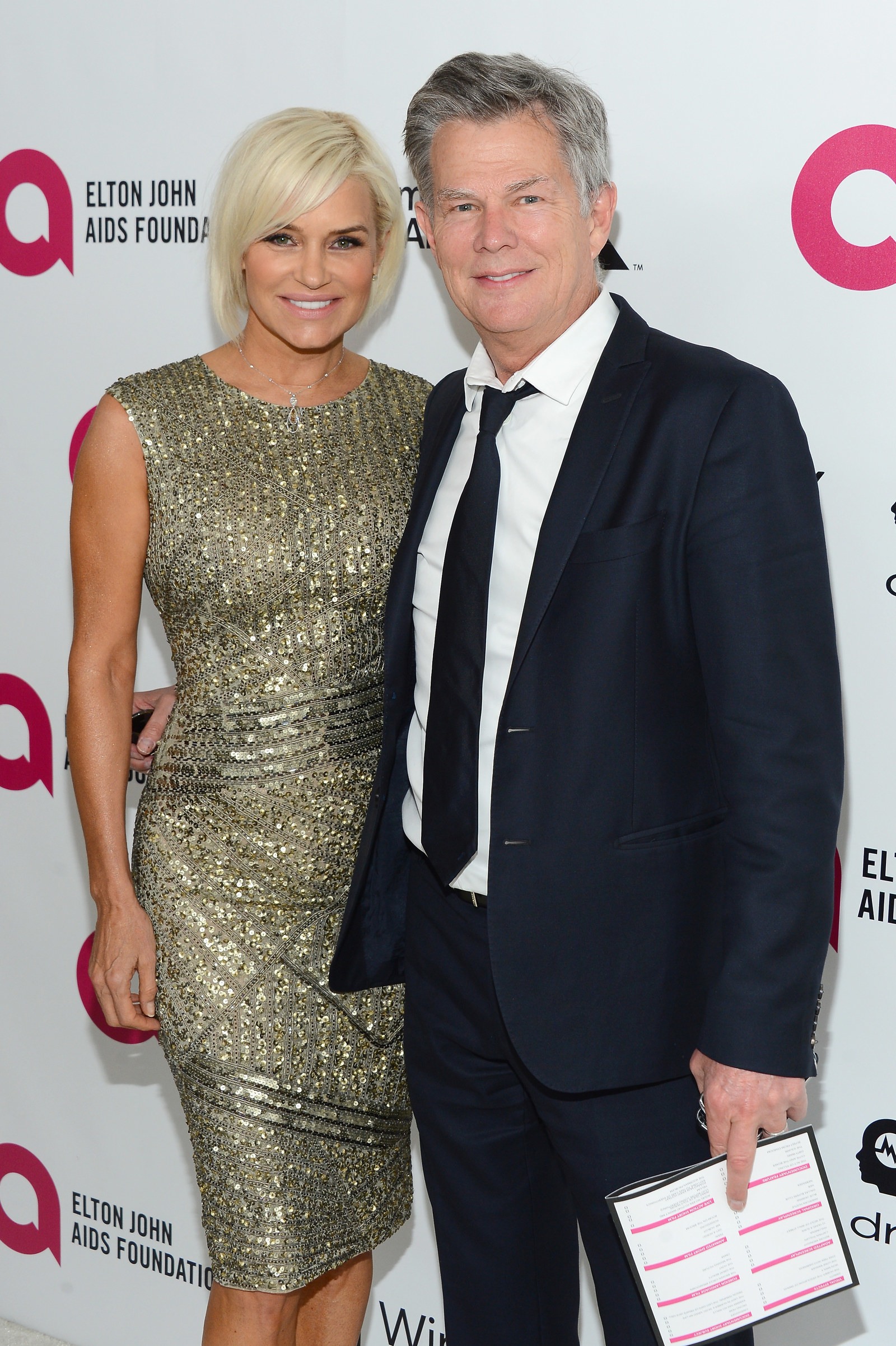 And also because his daughters are Erin and Sara Foster, who are TV writers/personalities.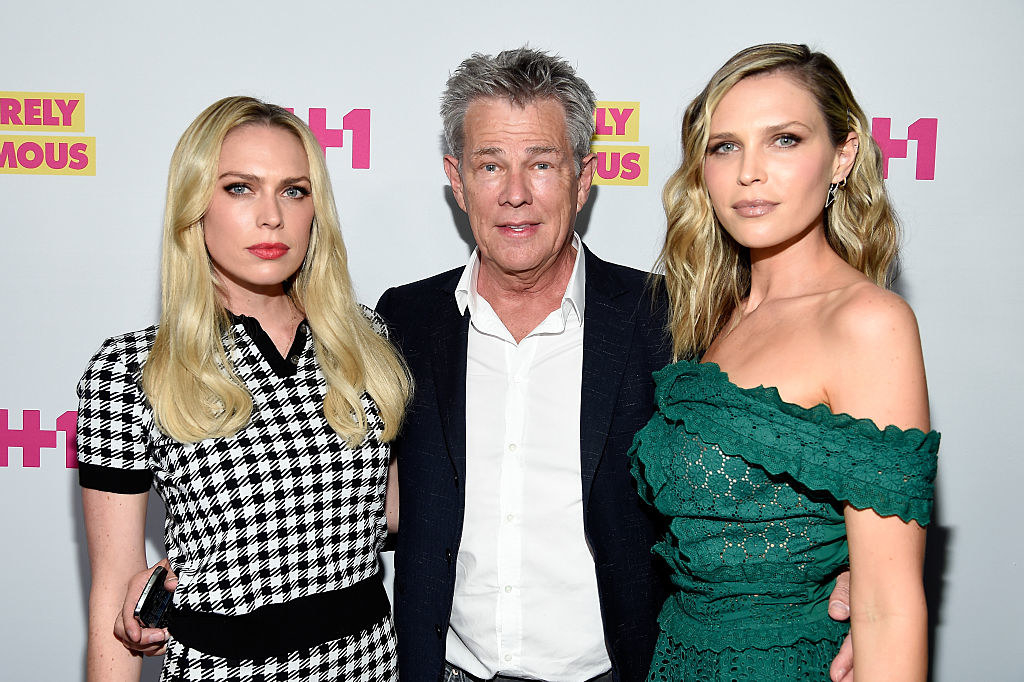 Like I said, Katharine and David are engaged and Katharine is 34 years old, which is younger than both Erin, who is 36, and Sara, who is 37 (I'm not age shaming, these are just facts people!!!). This means when Katharine and David get married, Katharine will be step-mom to her elders Erin and Sara, and I'm here to admit that I'm really into how this family's step-mom/step-kids relationship is unfolding.
Like how Erin is literally calling Katharine "mommy."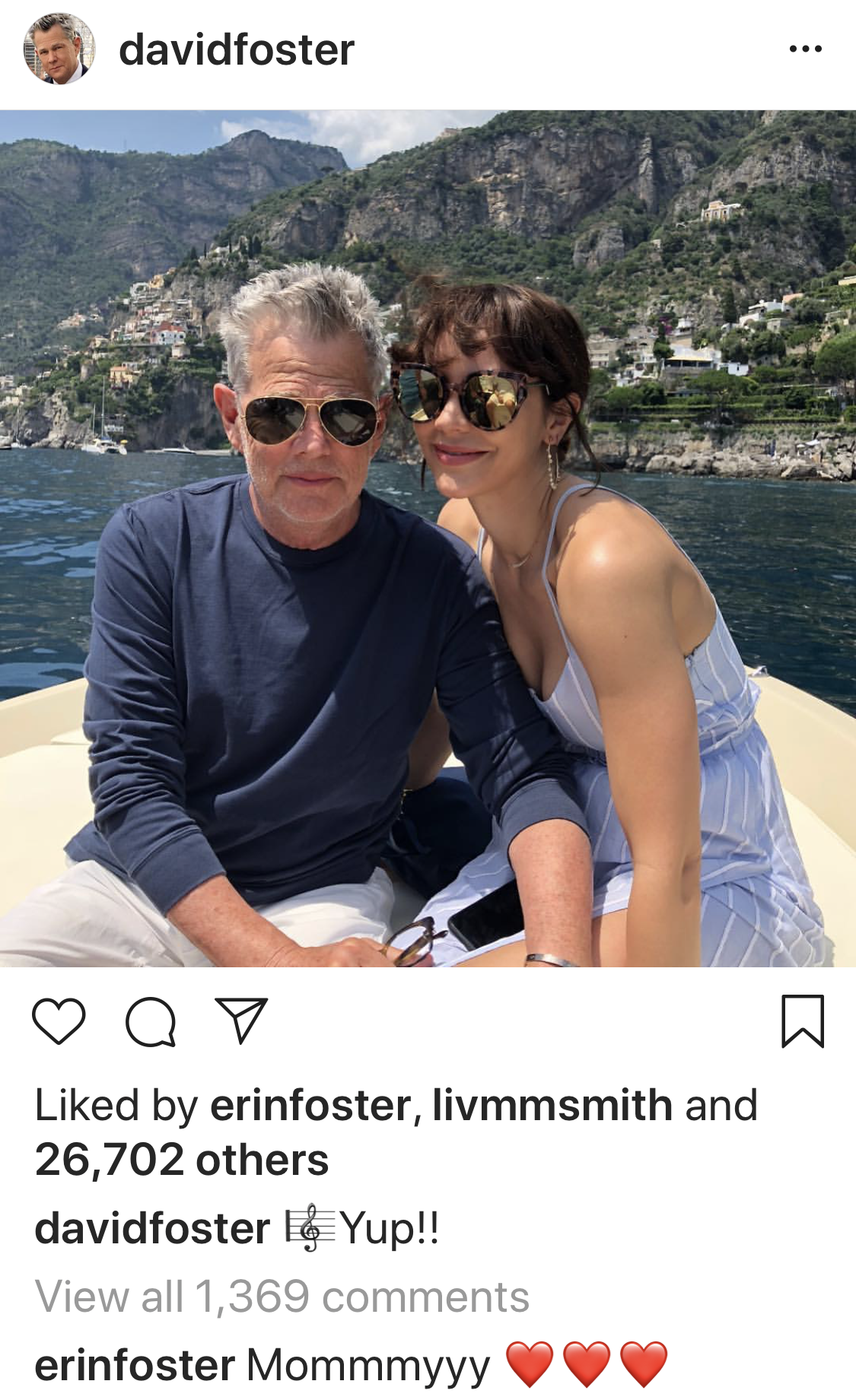 And Katharine is also embracing her new title and position as a parental unit.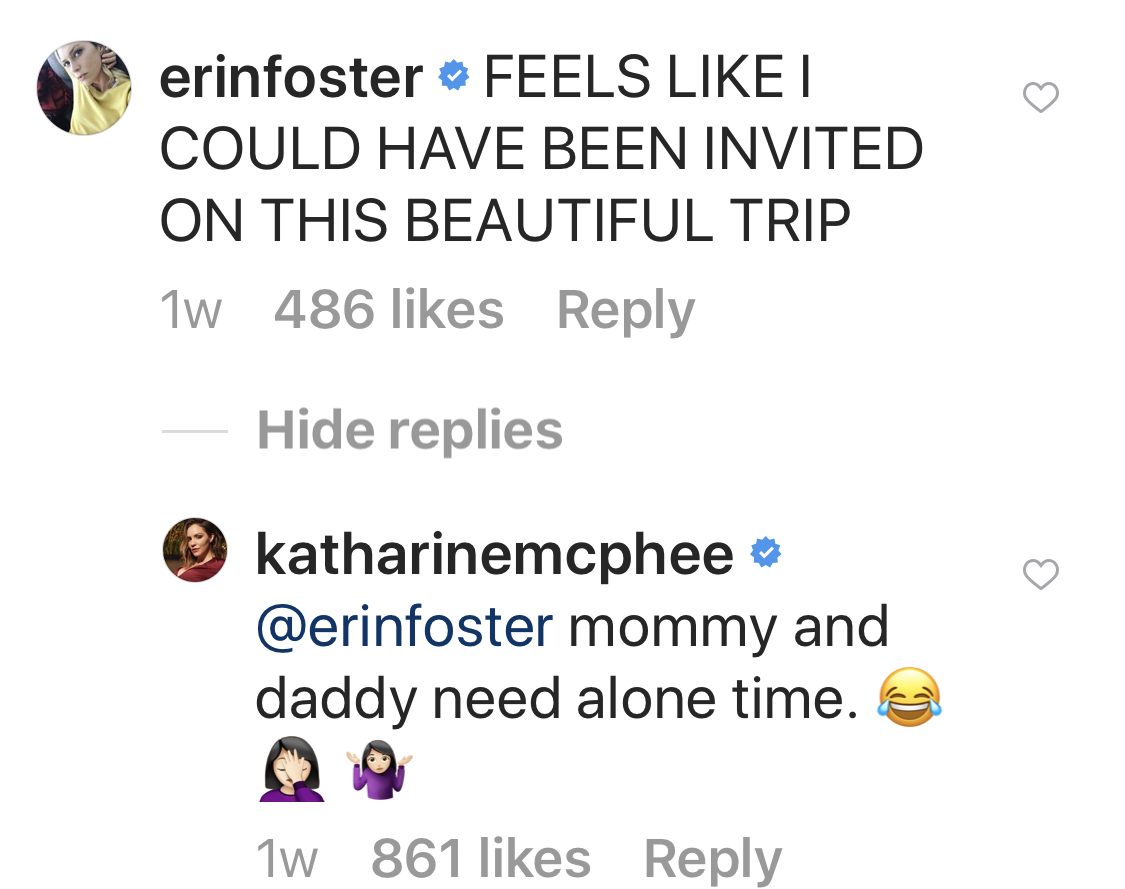 And she's also testing the waters as an evil-stop mom. Perhaps she might choose that route down the line. You never know!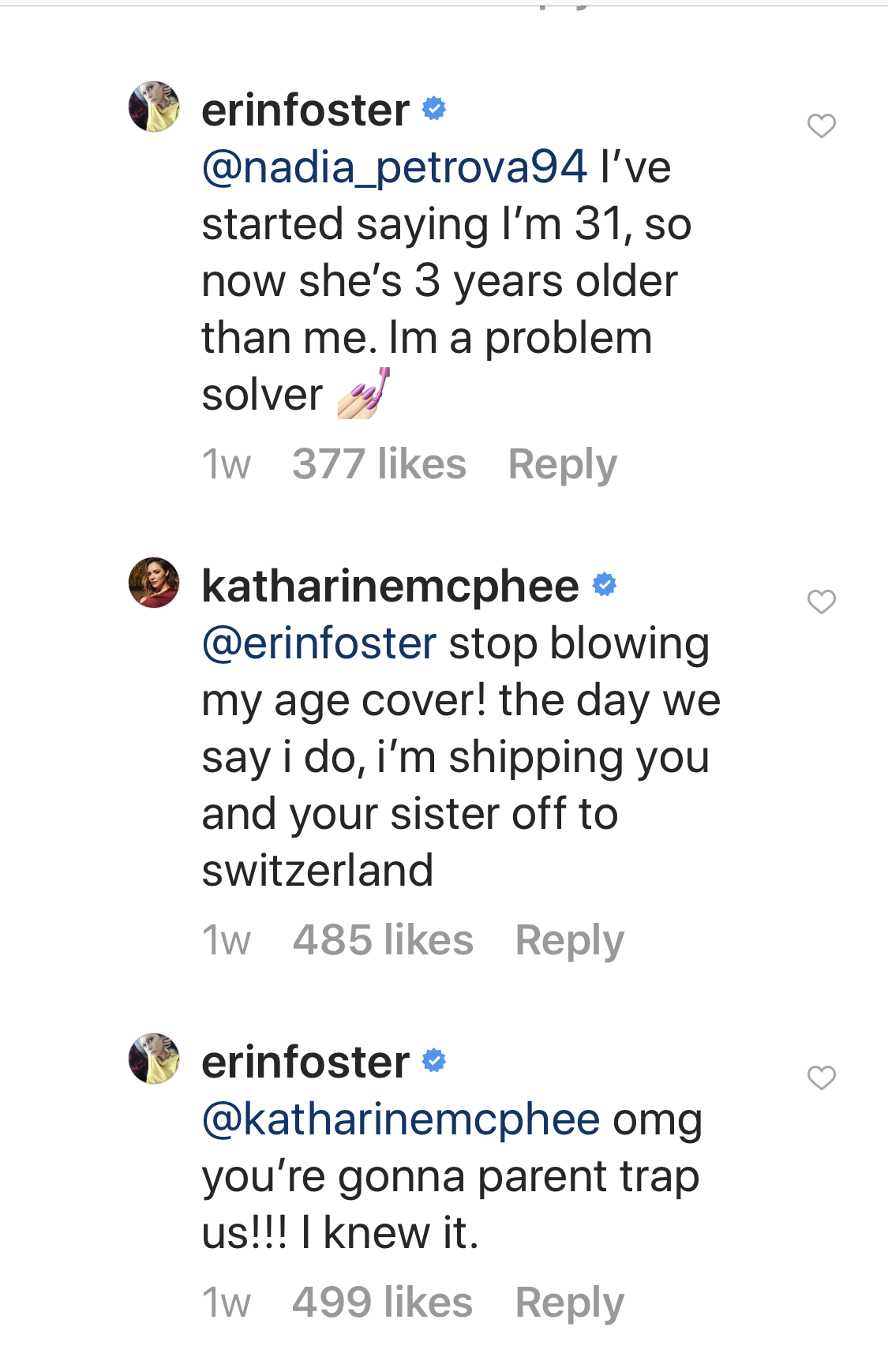 Basically Sara and Erin are really welcoming their new mother who is literally younger than them.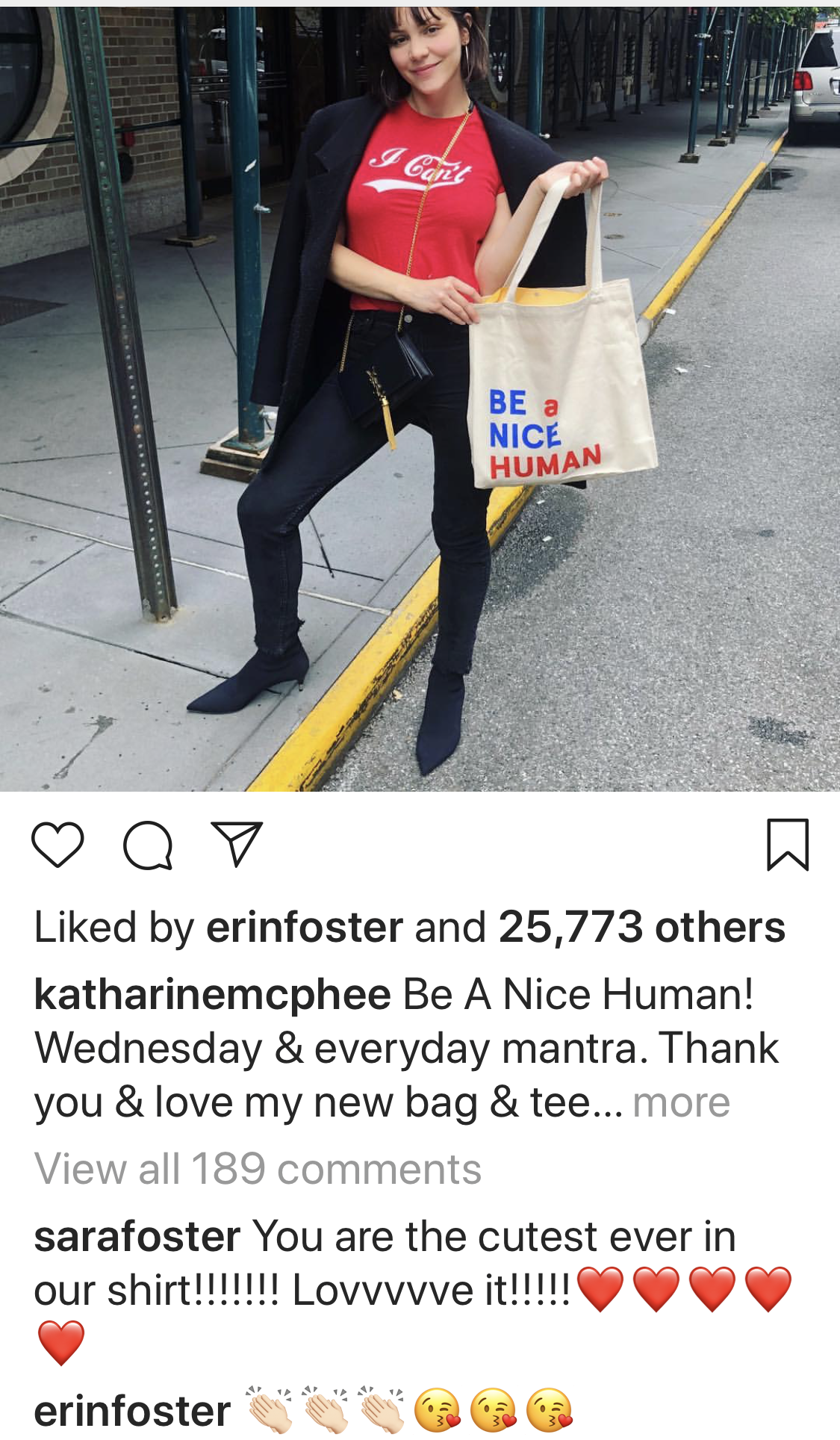 And making sure everyone knows that they ABSOLUTELY ADORE HER.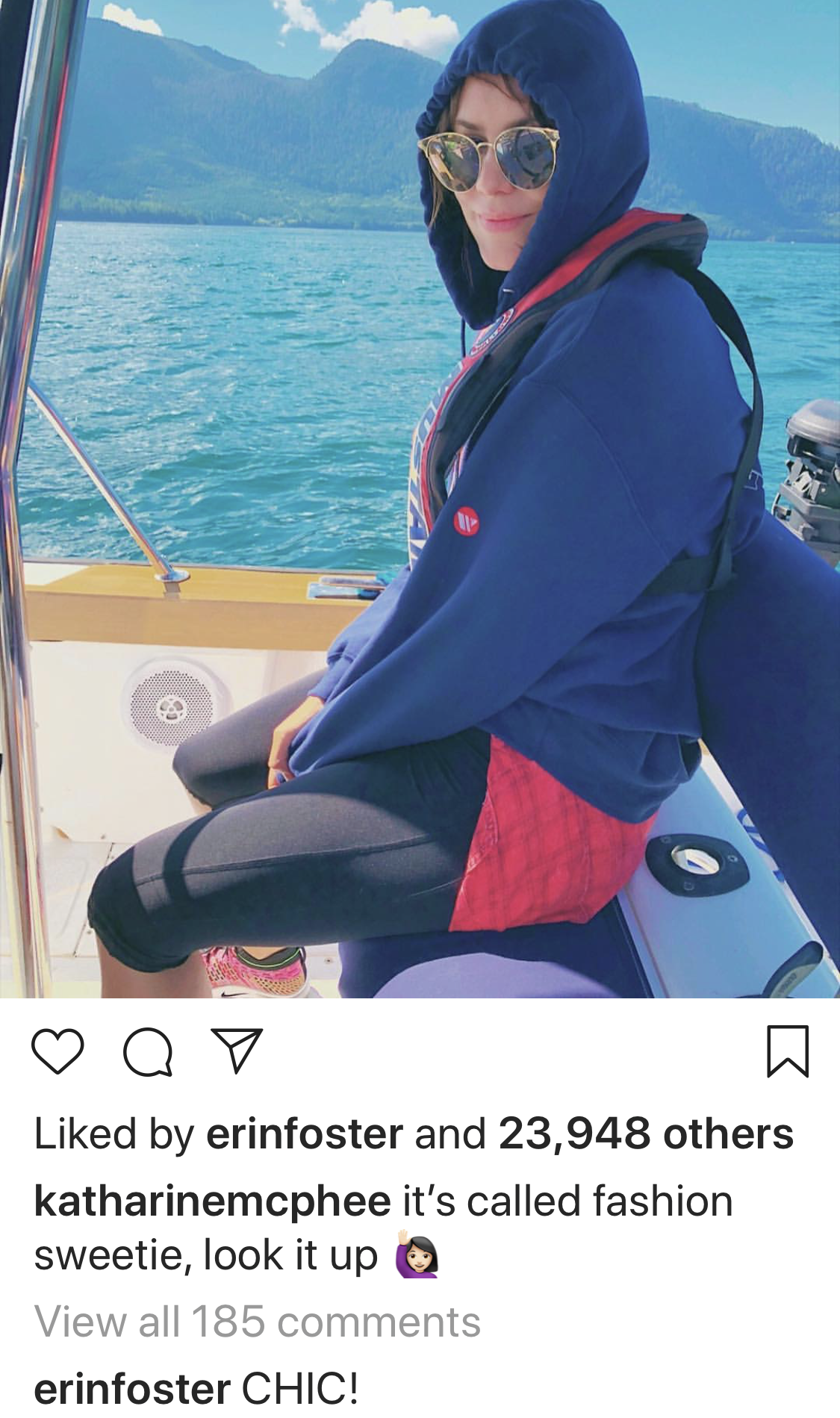 But Katharine isn't just a step-mom. She's also a step-grandma. Sara Foster has kids, which makes those children her step-grandchildren. KATHARINE KNOWS THIS.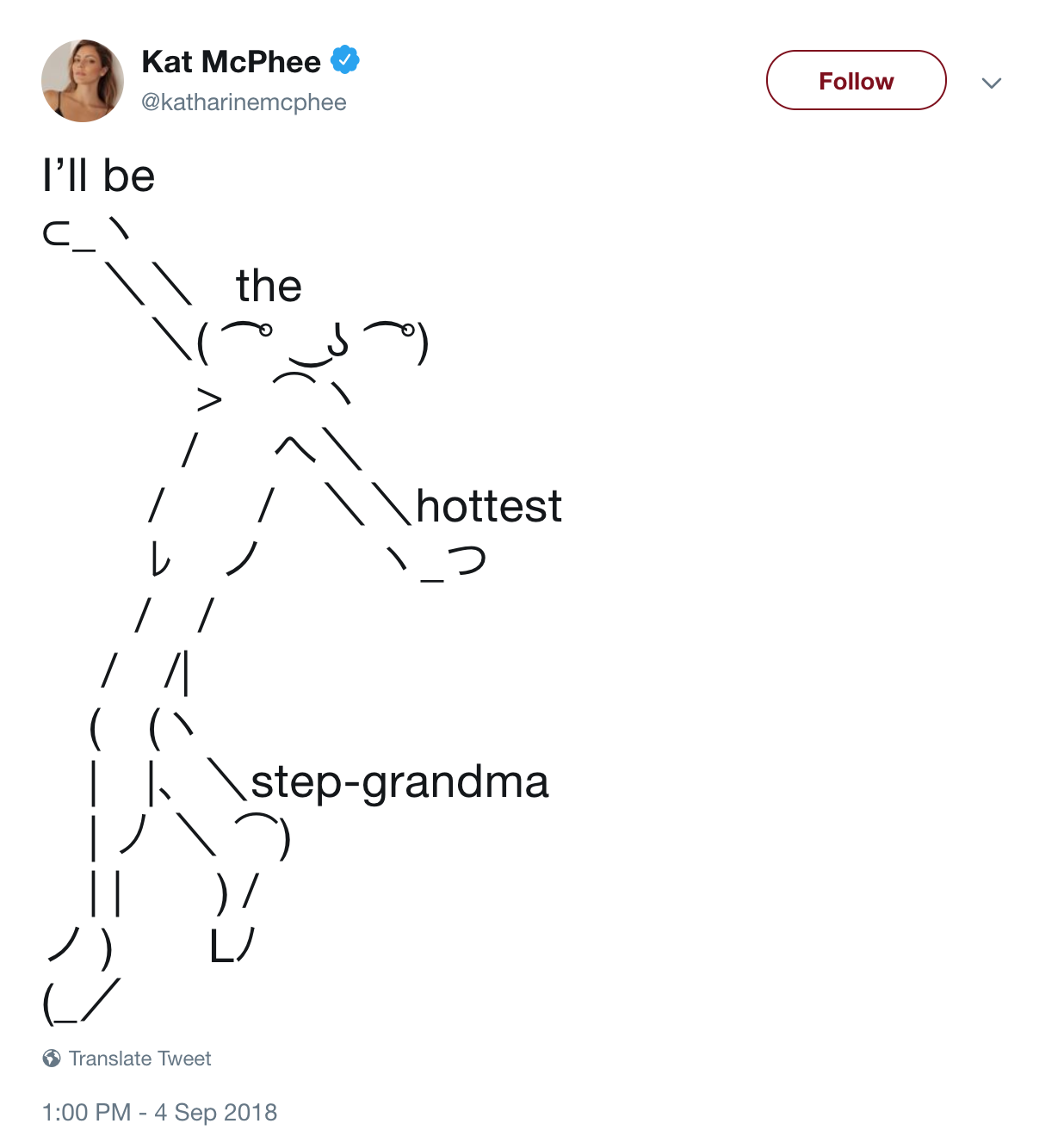 And here is a qt photo of grannie and the kiddies.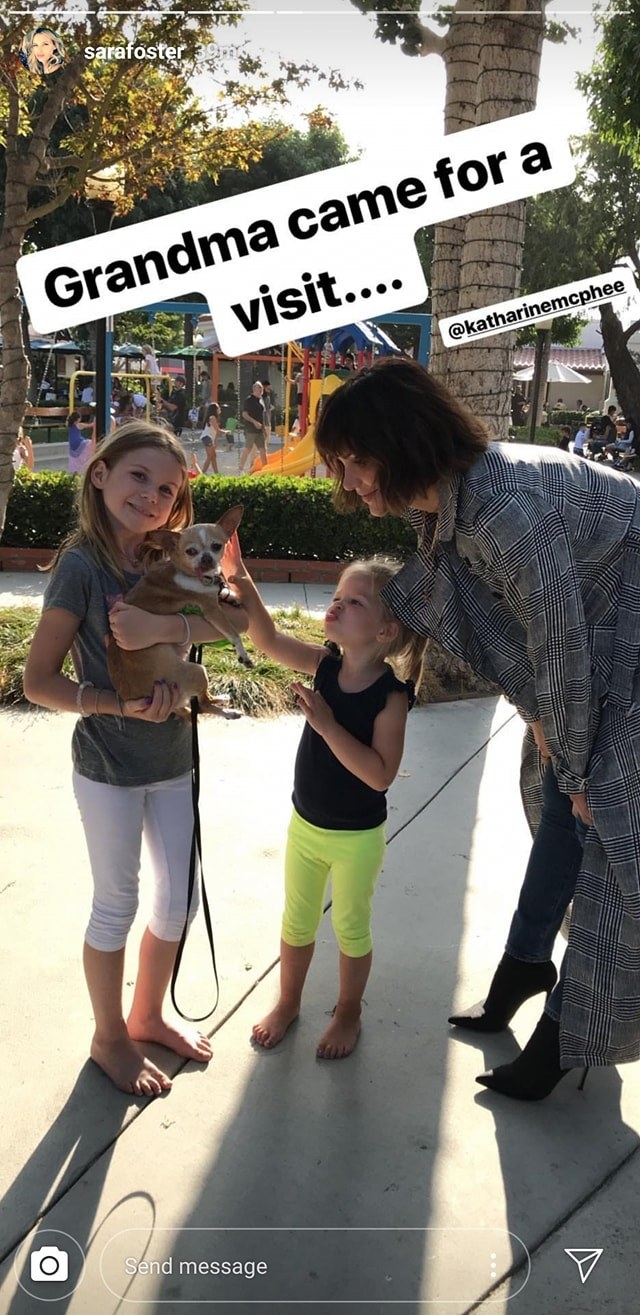 So yeah. I hope this step-family lives happily ever after.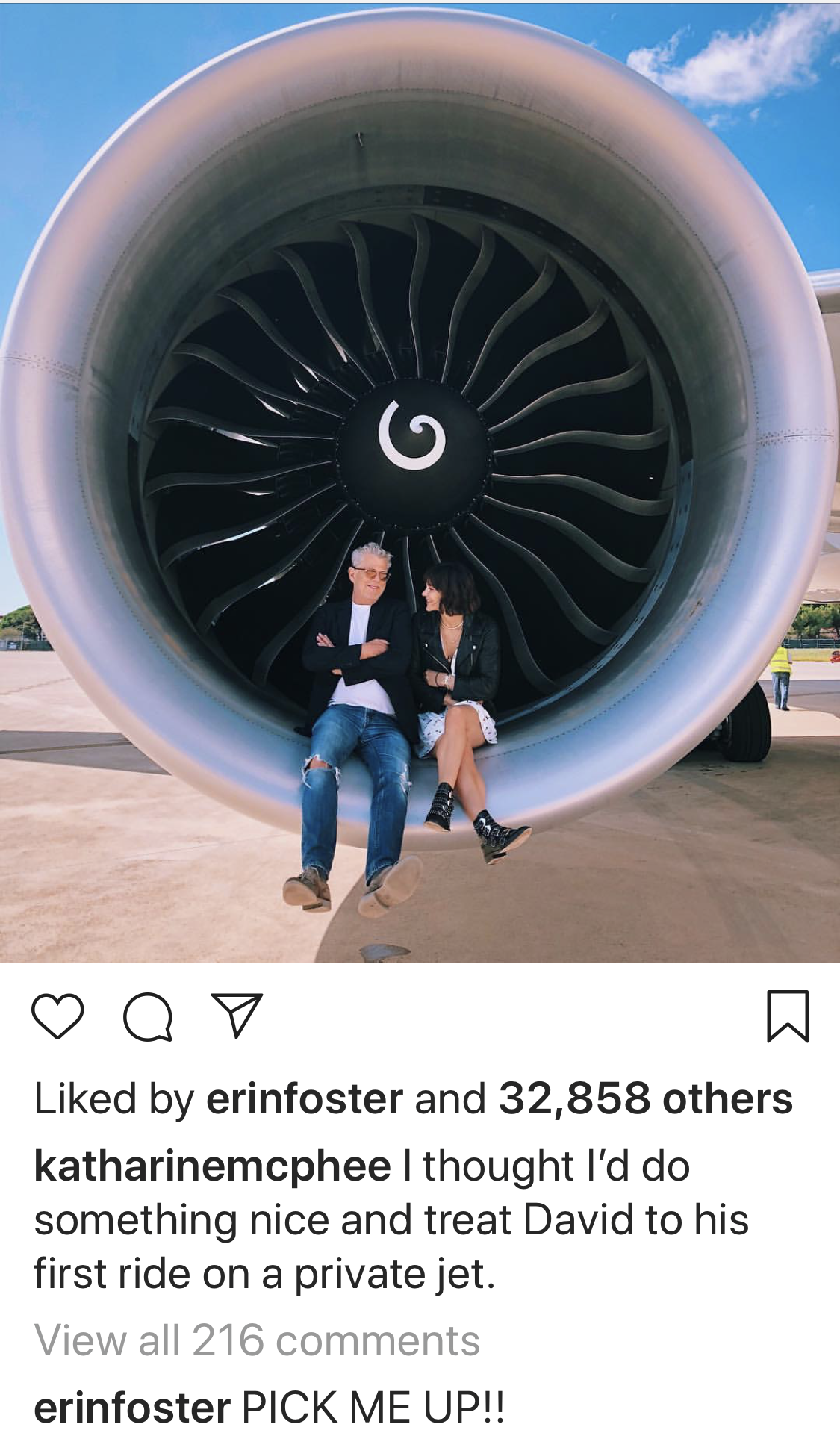 And I look forward to the confusing possibility of their children being younger then their grandchildren.