I'm Cackling At Kate McKinnon As Reese Witherspoon On "Billy On The Street"
Kate McKinnon as Reese Witherspoon for president.
Billy Eichner welcomed Reese Witherspoon to do a street segment on Billy on the Street.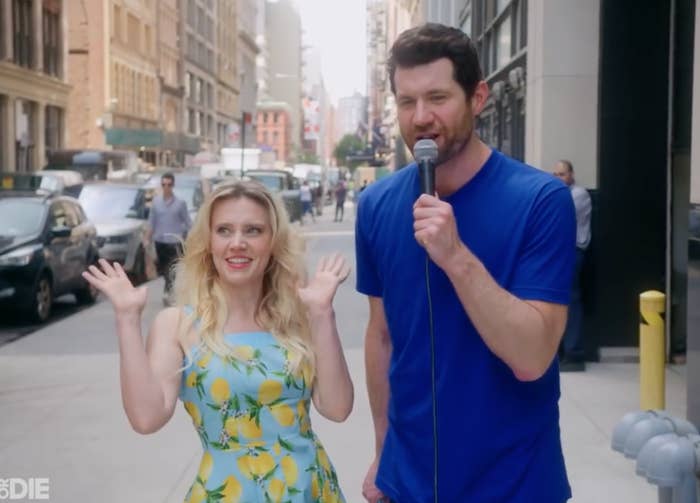 The one and only, 100% real Reese Witherspoon.
But like, actually it wasn't Reese Witherspoon, it was Kate McKinnon, and some verrryyyyy clever people called out the truth.
THIS WASN'T THE TIME FOR TRUTHS.
But at least we'll always have this guy, who definitely thought it was actually Reese Witherspoon, and started name-dropping their mutual friend, Nancy Meyers.
He then invited "Reese" to dinner next time she is in town.