I Love The The Official "Air Bud" Twitter Account And Just Wanted To Share It With All Of You
A perfect Twitter account does exist.
I know I'm late to the game, but today I was made aware of the verified Air Bud account. This is not new news, it has been around since 2014, but I feel that since it's 1) a slow news day and 2) boring quarantine time, that I should share it with everyone else in case others are not aware.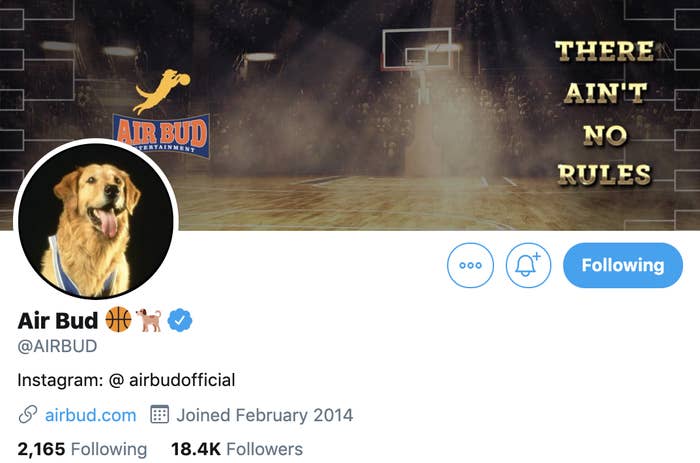 I'm not sitting here claiming that this verified Air Bud Twitter account will change your life. But perhaps it will bring you some happiness, as it has to me.
Because it's just cute.
And timely!
I mean, the relevance here!!
Buddy gets it.
Relatable!!!
Also, Air Bud is a cinematic classic and Buddy the dog is a legend.
Michael Jordan WHO?
It's his world, we are just living in it.
So yeah, I'll be following Air Bud on Twitter from now on. Please, join me in this simple joy.