Halloween is a great time of year. You know how I know? Because there are dogs in costumes. I kid you not, there are so many dogs in costumes. And there were lots and lots of dogs in costumes at the Thompkins Square Halloween Dog Parade in the East Village this weekend.
For example, check out this lottery winner Louis who just won three billion BISCUITS.
And though every dog costume is 100% pawfect, there is no costume in the world — nay, universe that will ever make me feel the way this costume feels. In fact, I don't know if I'll ever stop thinking about it.
My friends, it is the dog llama.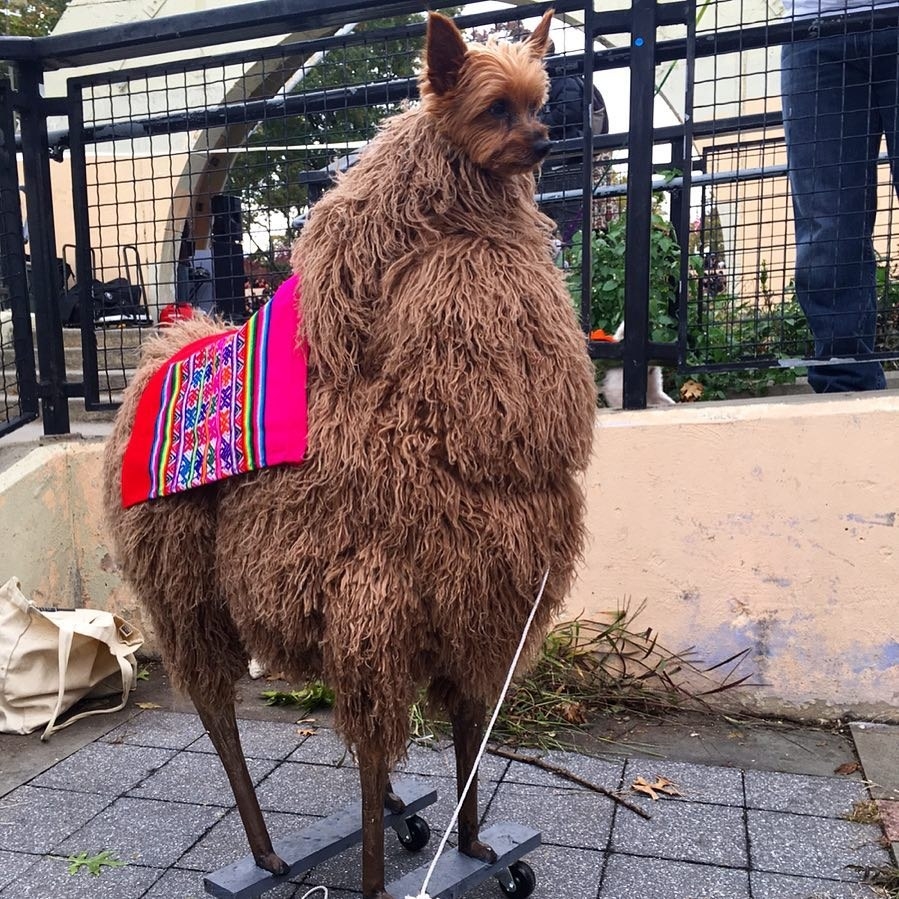 A dog I will not soon forget slash I will never forget and I will think about all the time.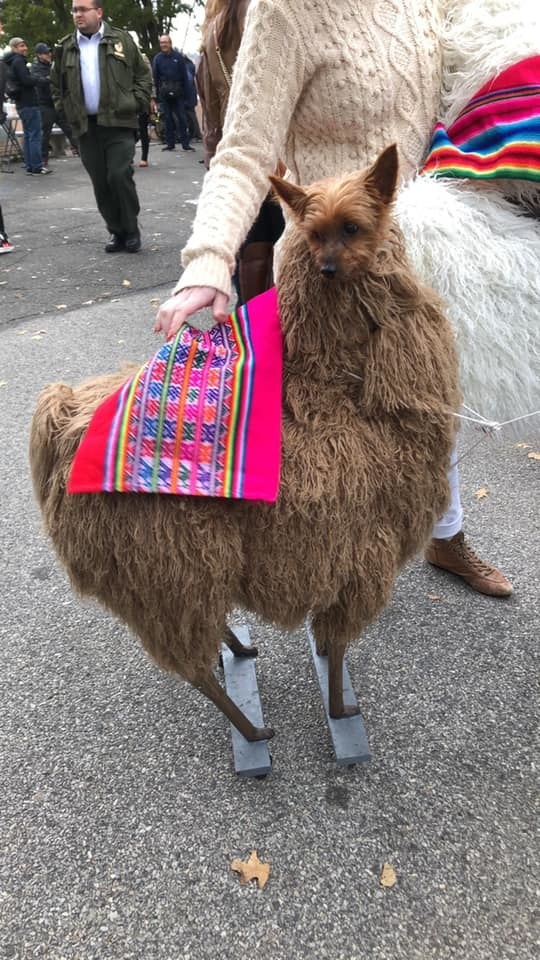 I mean, look at this dog's little head comin' out of that very well crafted llama body!!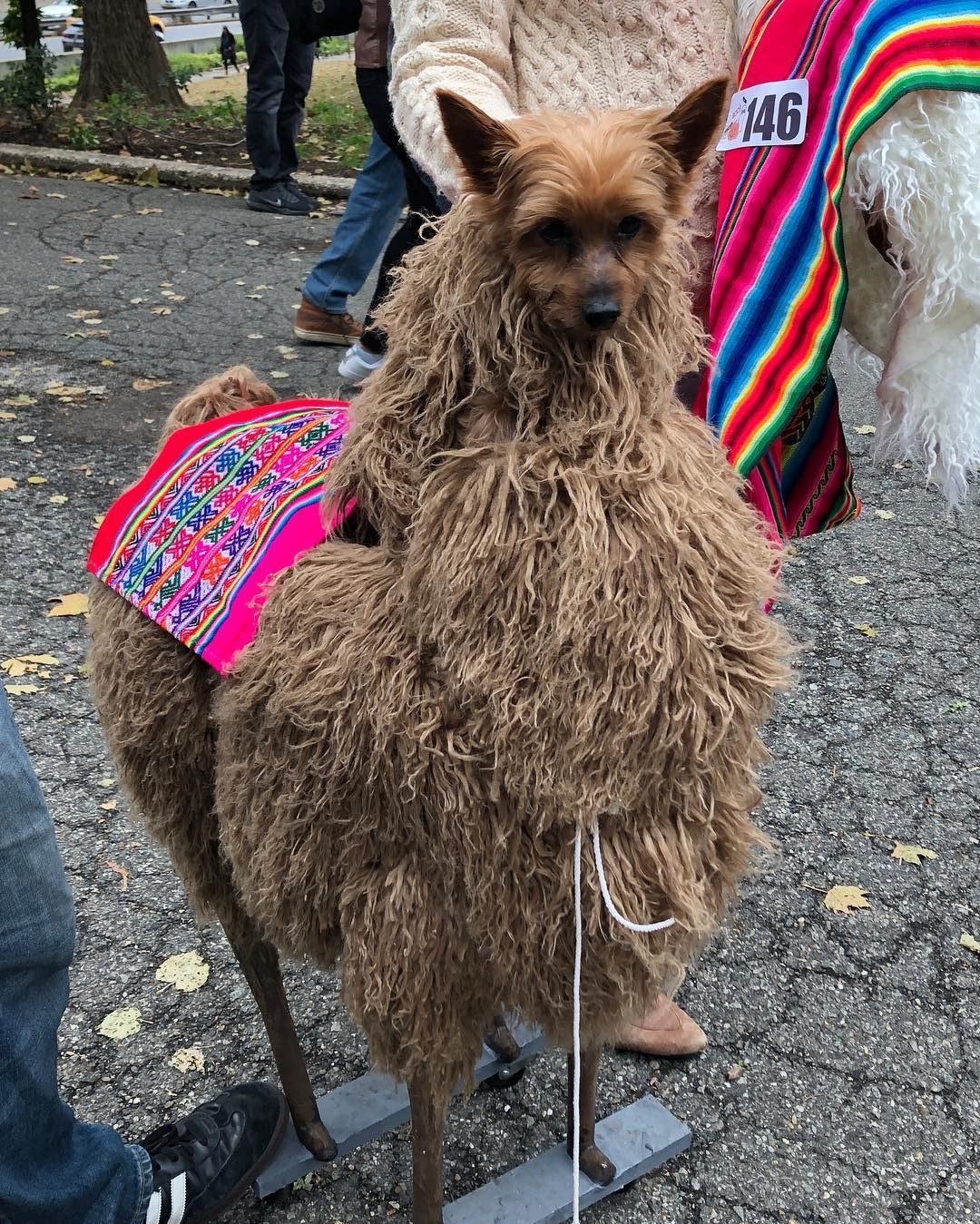 I...I...I...I'm overwhelmed with human emotion.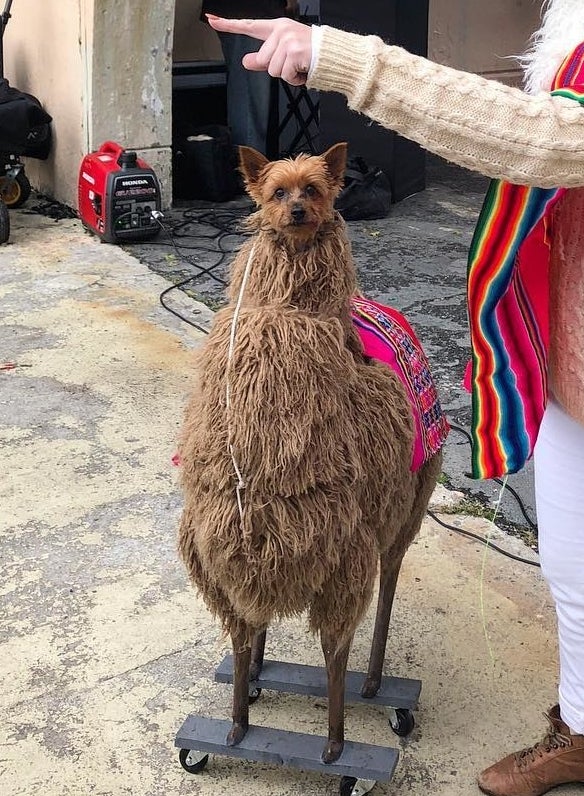 I didn't even see this dog in real life, I just saw a picture of it online and I'm still feeling like I've been touched by an angel!!!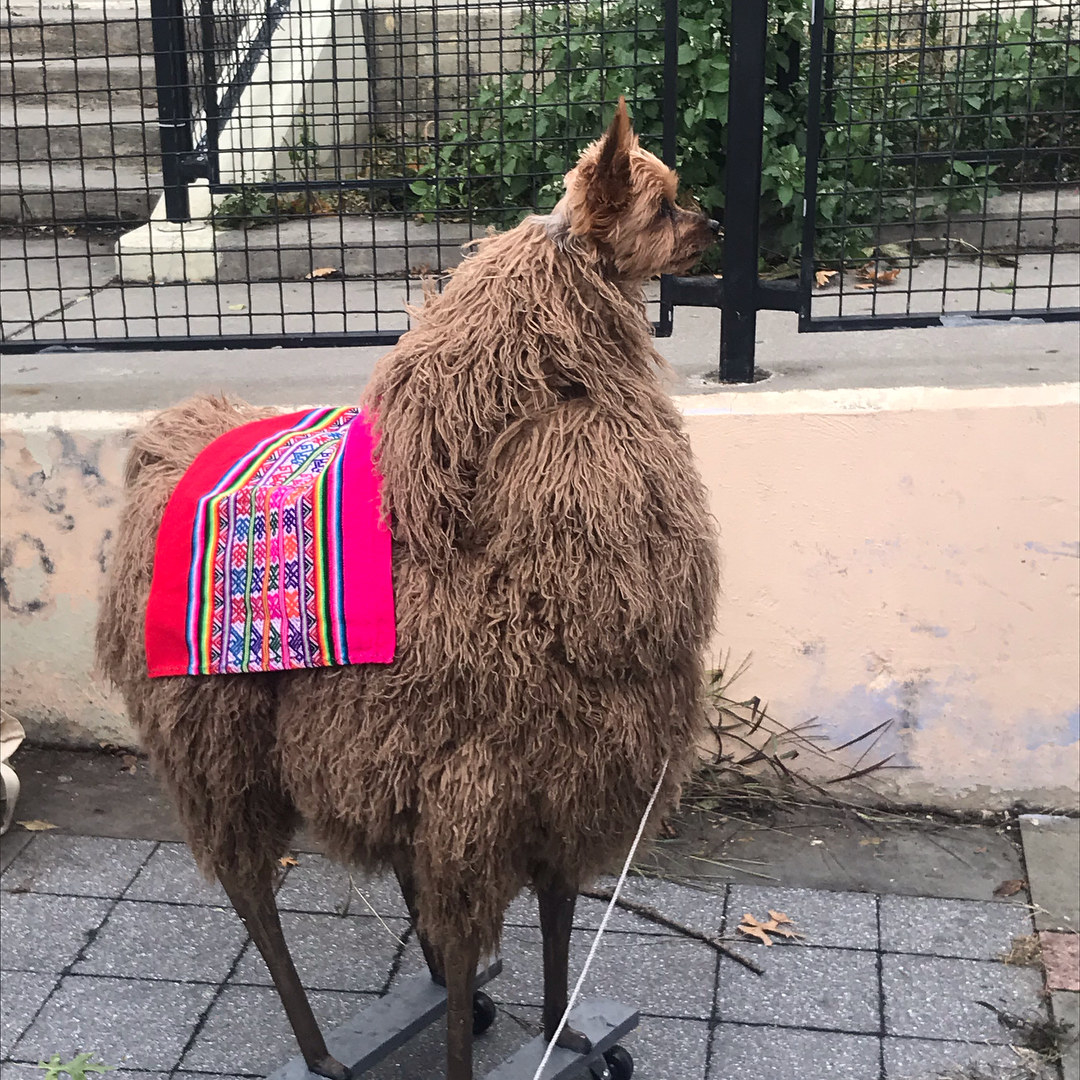 So please, let us all take a moment together to fully absorb the greatness of dog llama. My new hero.