Hi, I'm Lauren and I've been self-quarantined for idk like 374 days or something. It's actually been just over three weeks, but who's counting. Anyway, because I live alone and I'm completely alone and doing everything alone and there's so much ALONENESS, I've been feeling a bit anxious and sad. And with that anxiety and sadness came a thought.
Some background info: My ex forbade me from getting Crocs. Hence the EX. But in this time of me doing whatever the heck I want, I started leaning more into making my dream of getting Crocs a reality.
First, I tested the waters and floated the idea around.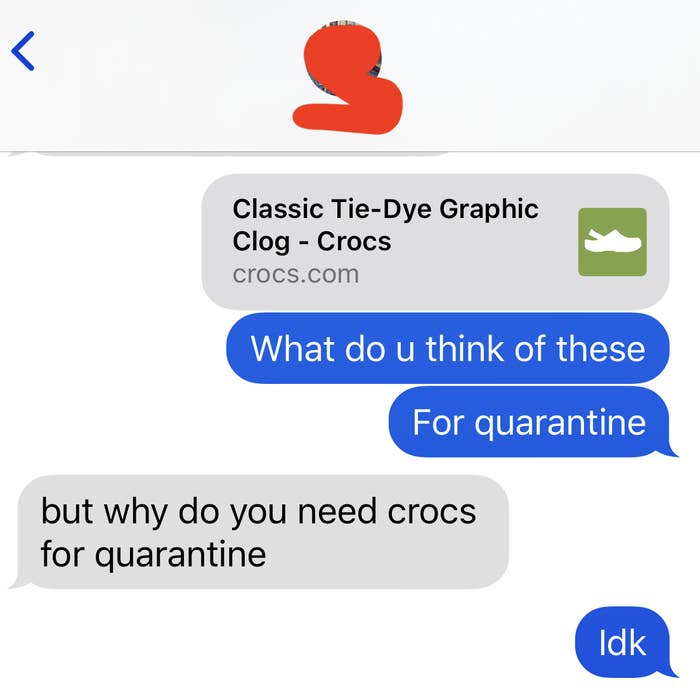 Great question, mystery texter. I didn't NEED them for quarantine. But I wanted them. And so, I bought them.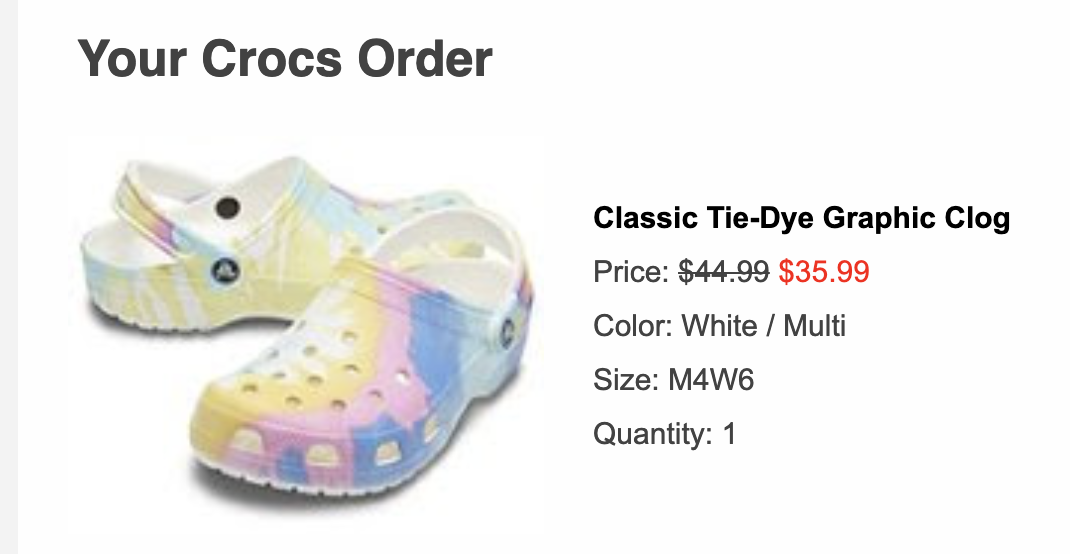 Reality set in. As the hours passed, I got more excited.

I tracked the package every day. I could feel them getting closer, I could smell UPS heading my way. Then yesterday it happened. MY CROCS CAME.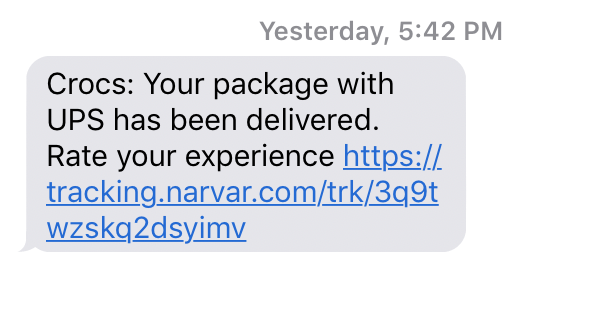 I'd like to now share with you the first time I put on my Crocs:
Here's where I tell you my truth: THIS WAS THE BEST QUARANTINE/LIFE PURCHASE I'VE EVER MADE!!!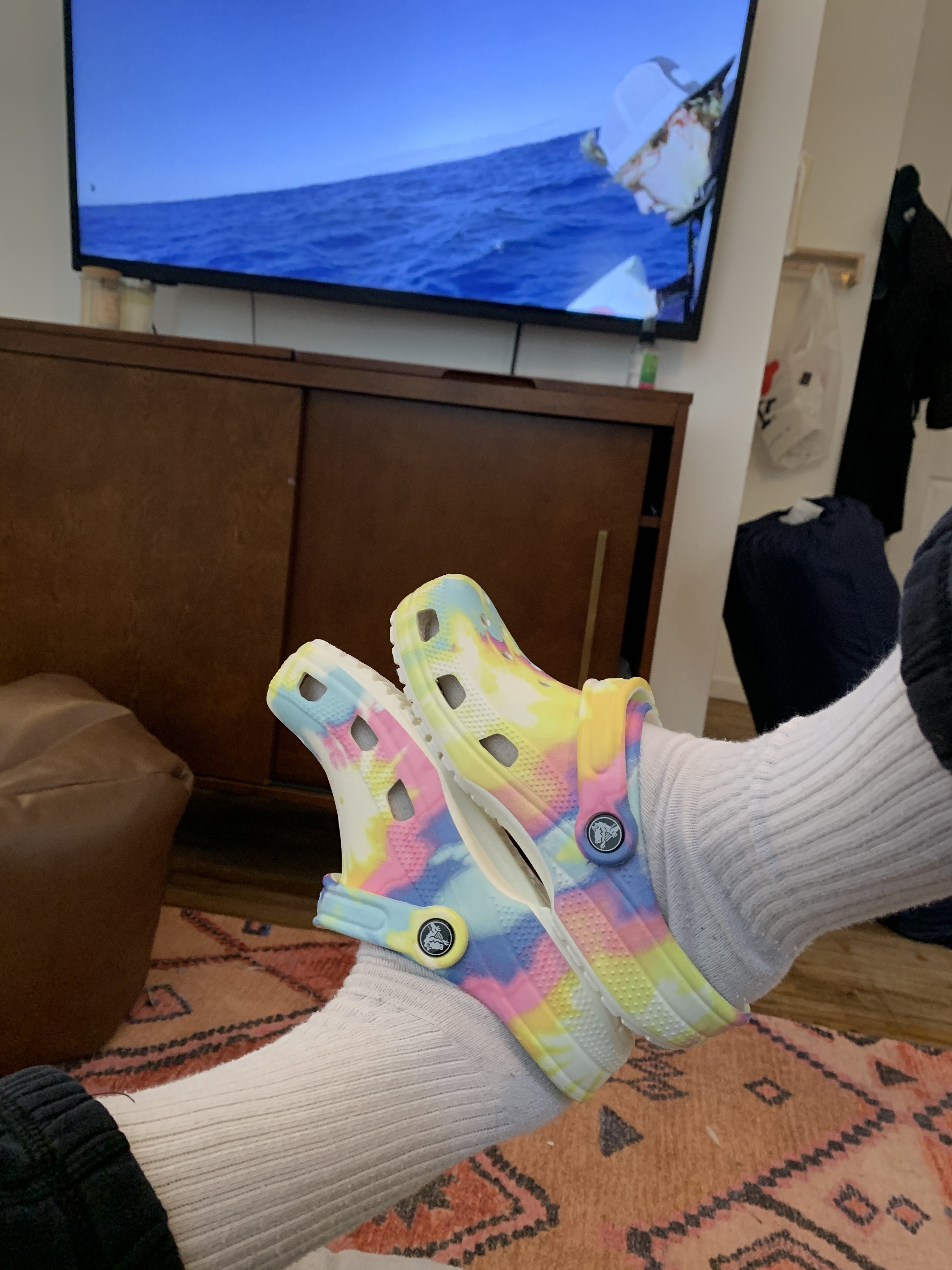 I have not taken them off since they arrived.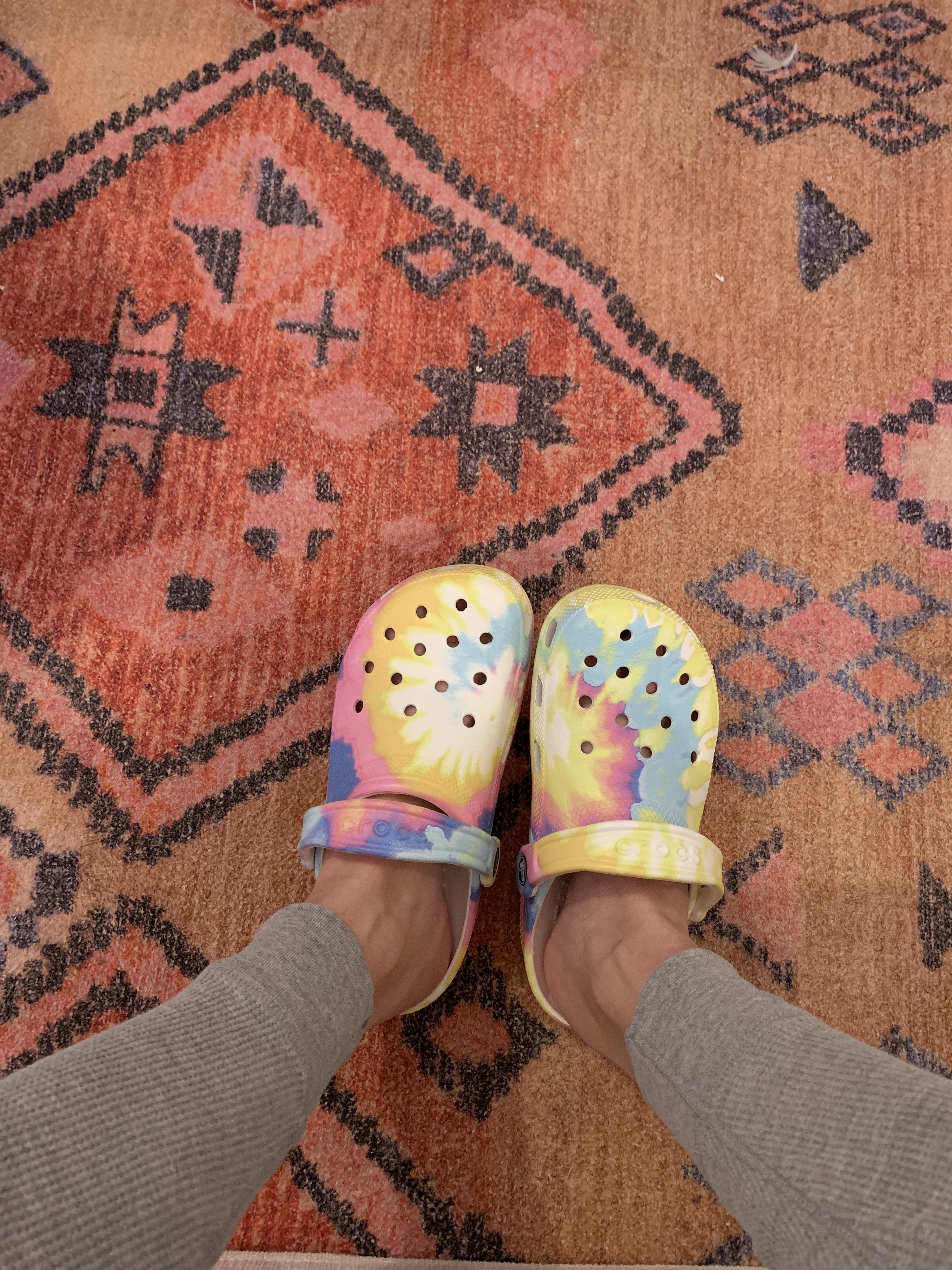 And I can't stop spreading the good word about them.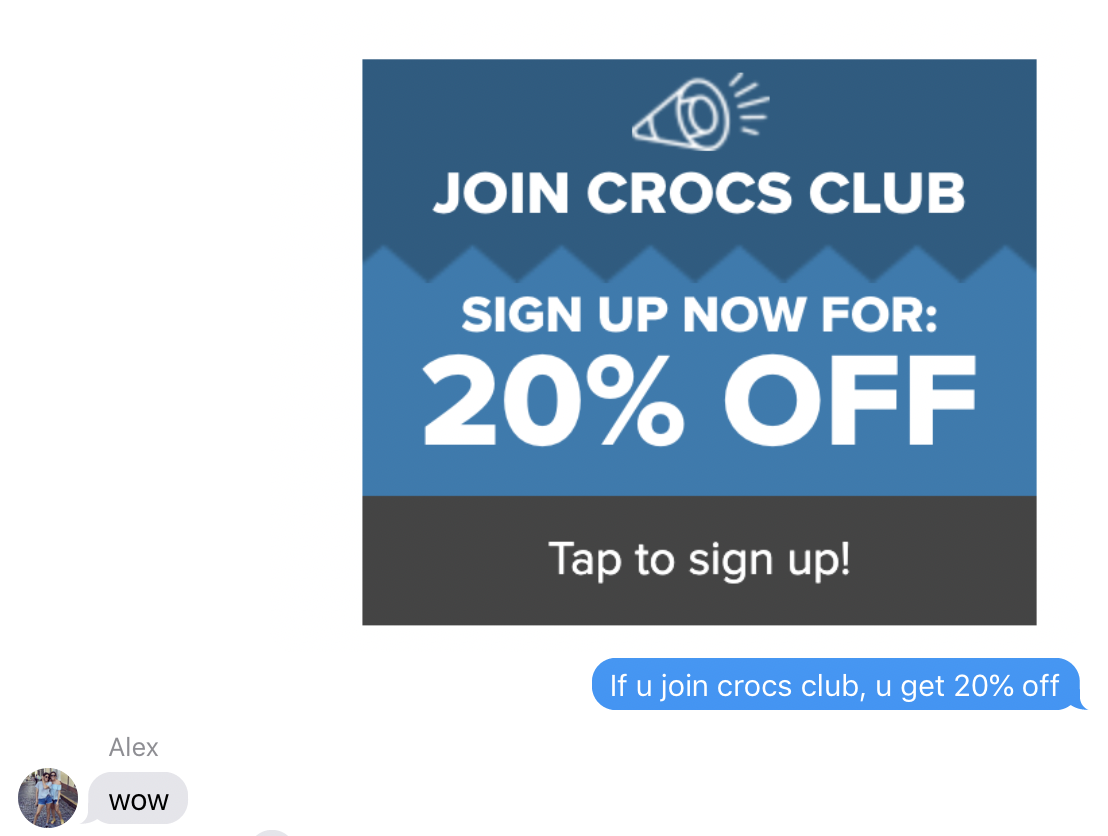 For the past 24 hours, I've been a completely new person. Invigorated. Refreshed. Born again.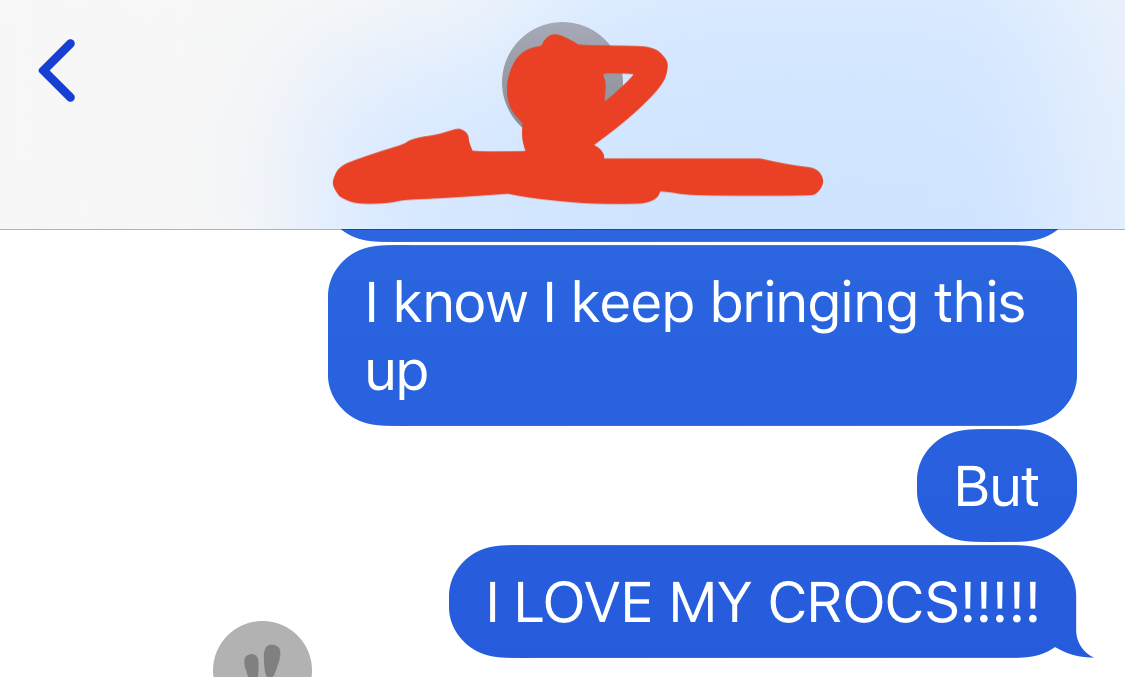 Not to sound ~dRaMaTic,~ but my Crocs have given me hope. Sometimes it IS the little things.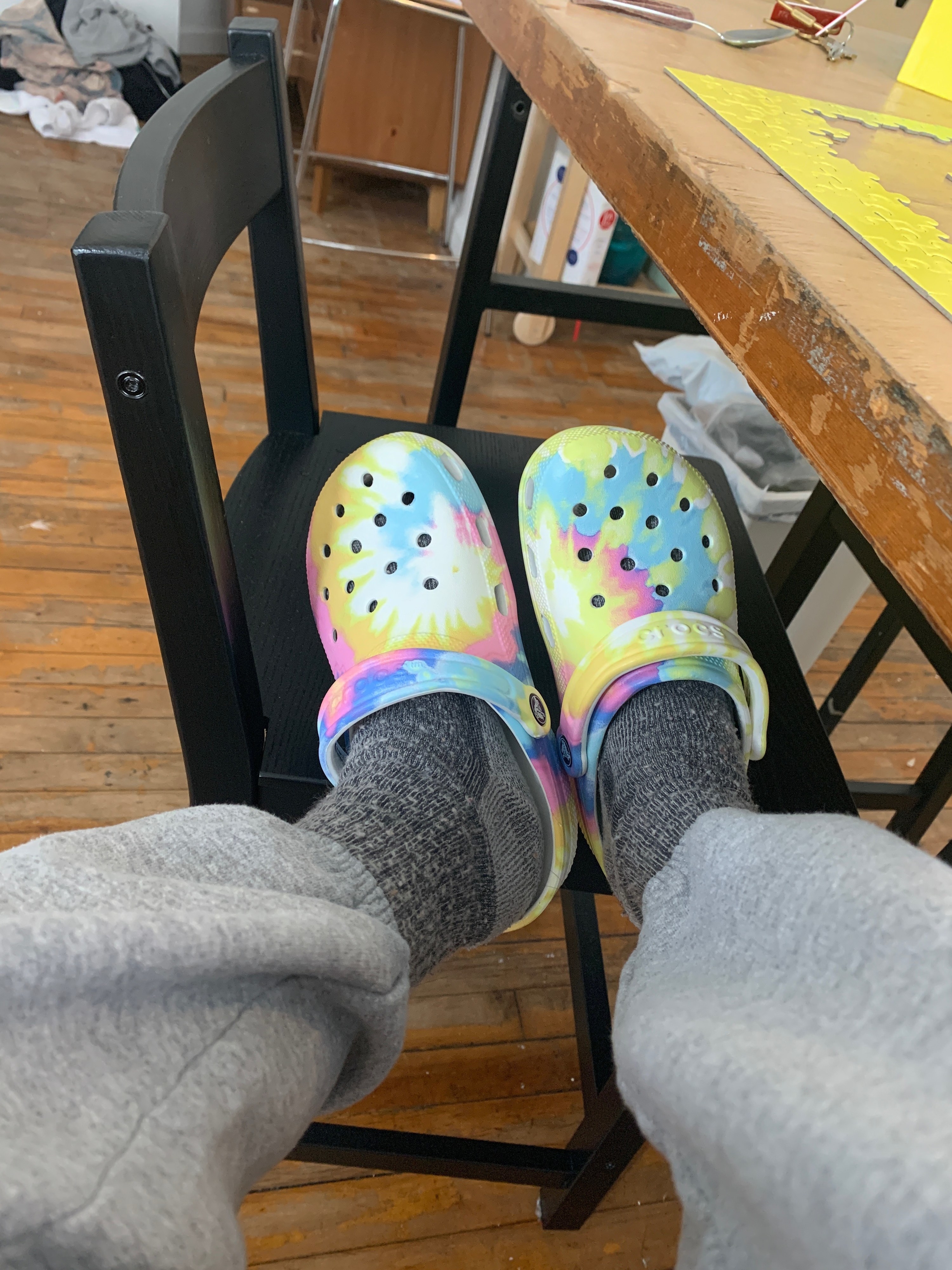 I'm like, at least 3% happier and less anxious than I was yesterday. All because of these babies.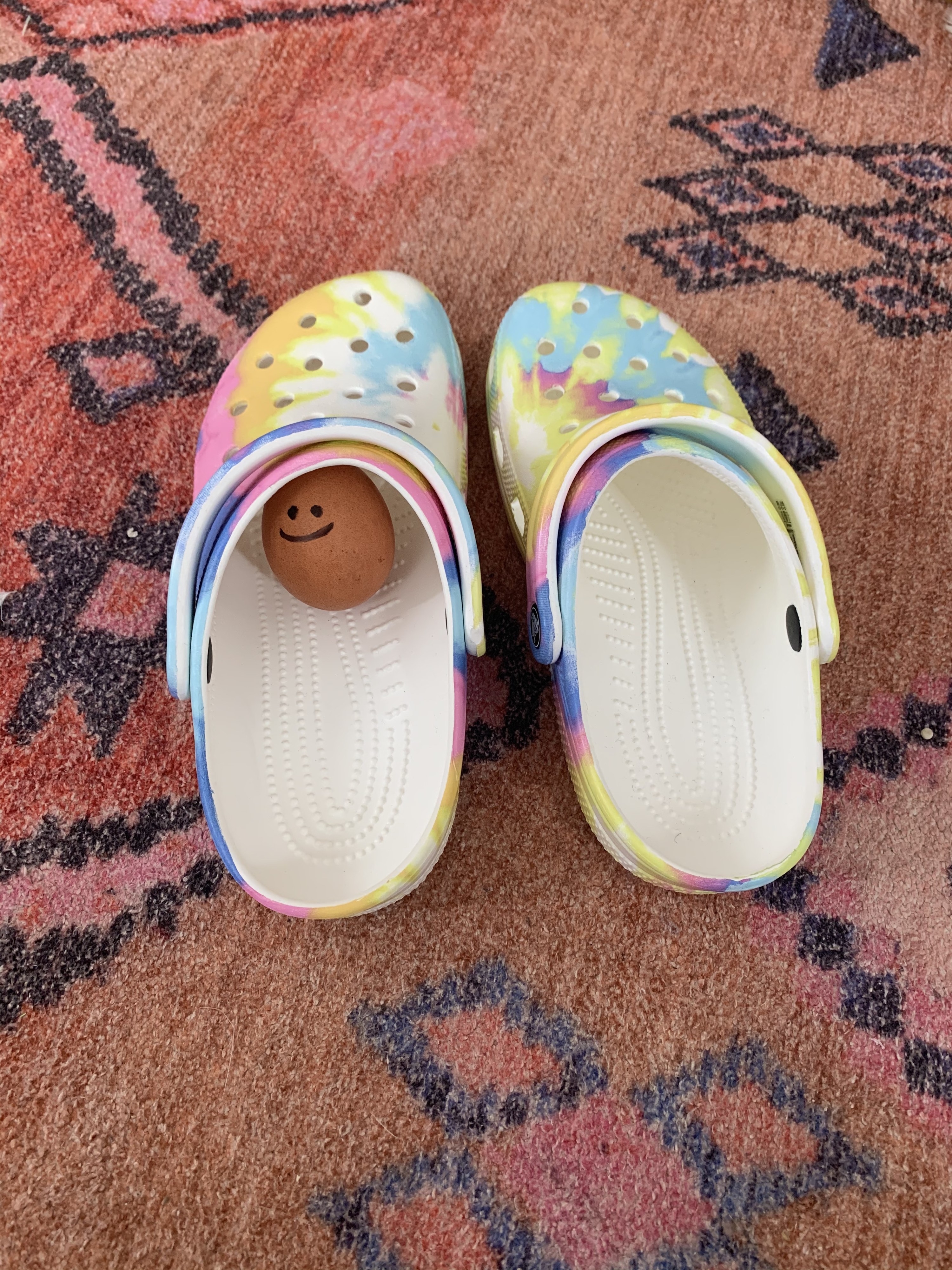 I mean, it's no coincidence that when you cross your ankles with Crocs on, it makes a heart! It's because they are filled with love and light.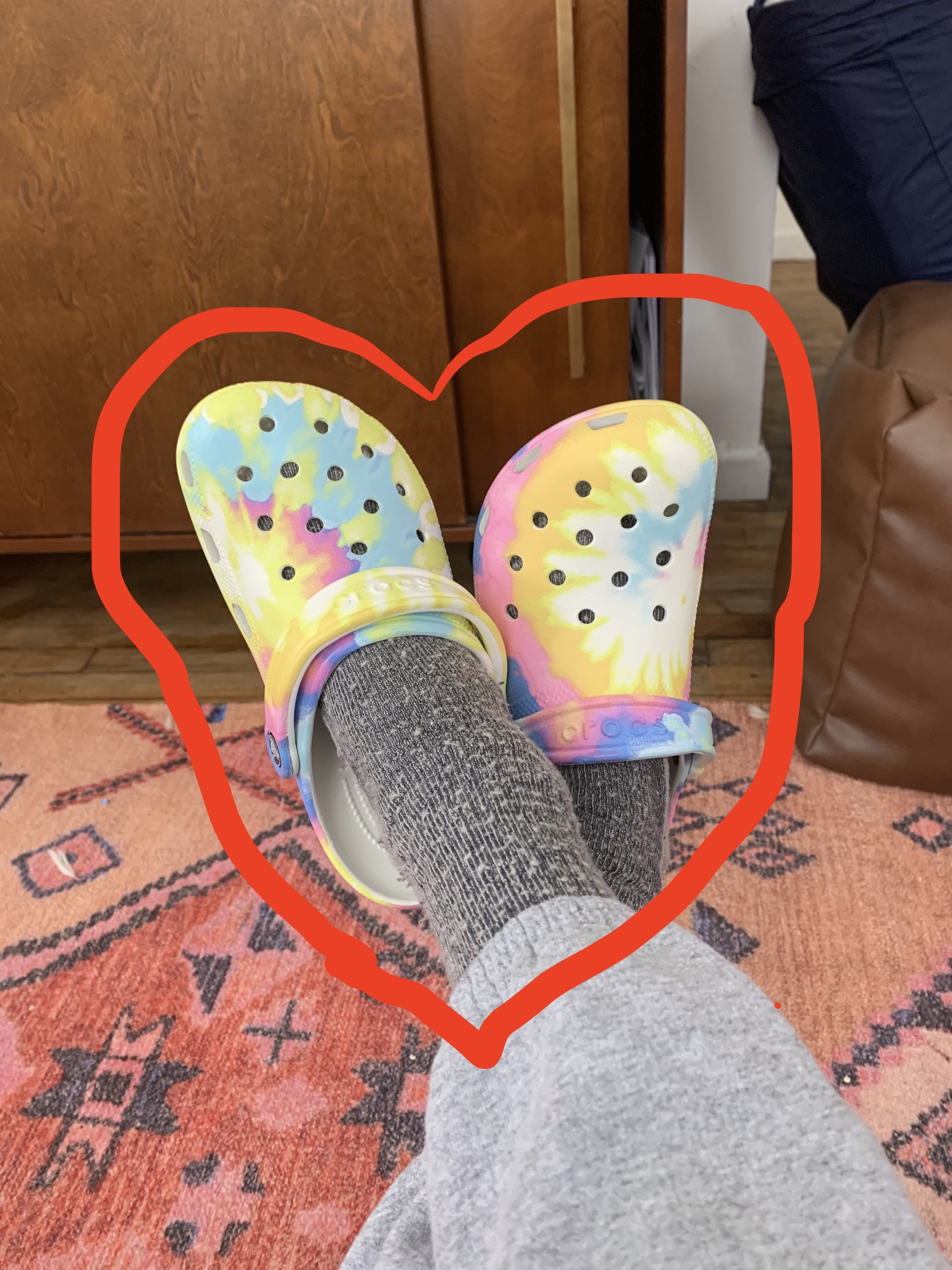 So yeah. That's my story. That's my life. I hope someday you can find what I found in Crocs.
But also, if you want Crocs, you can buy them for yourself and be slightly happier like me. They sell them lots of places I assume, but you can get a pair from Crocs for $44.99 (available in womens sizes 6–12 and mens 4–13 and two tie-dye options).