In the foreground of this photo you might recognize Jonah Hill.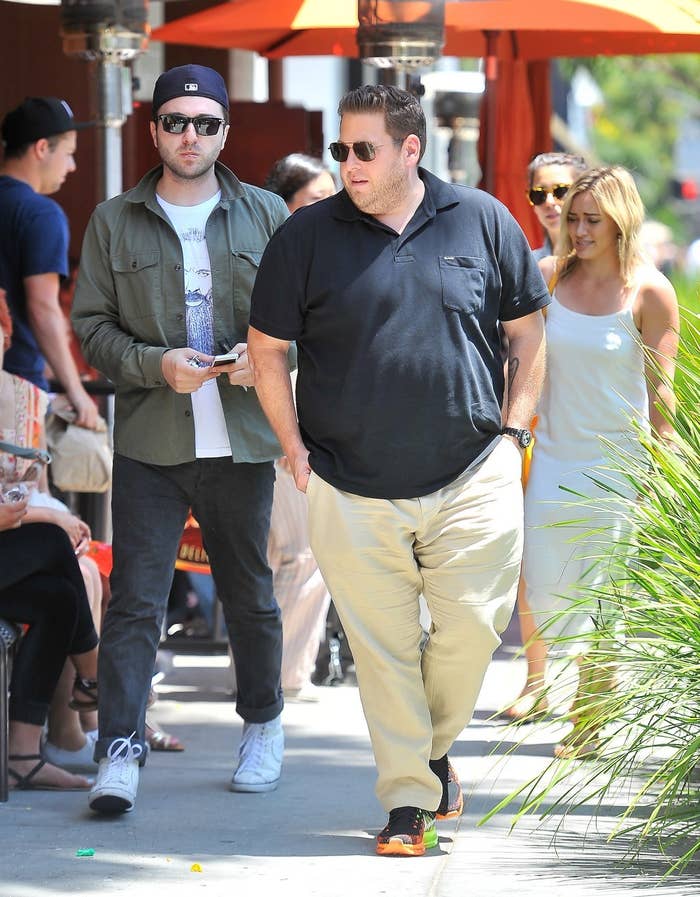 AND IN THE BACK YOU'LL SEE HILARY DUFF.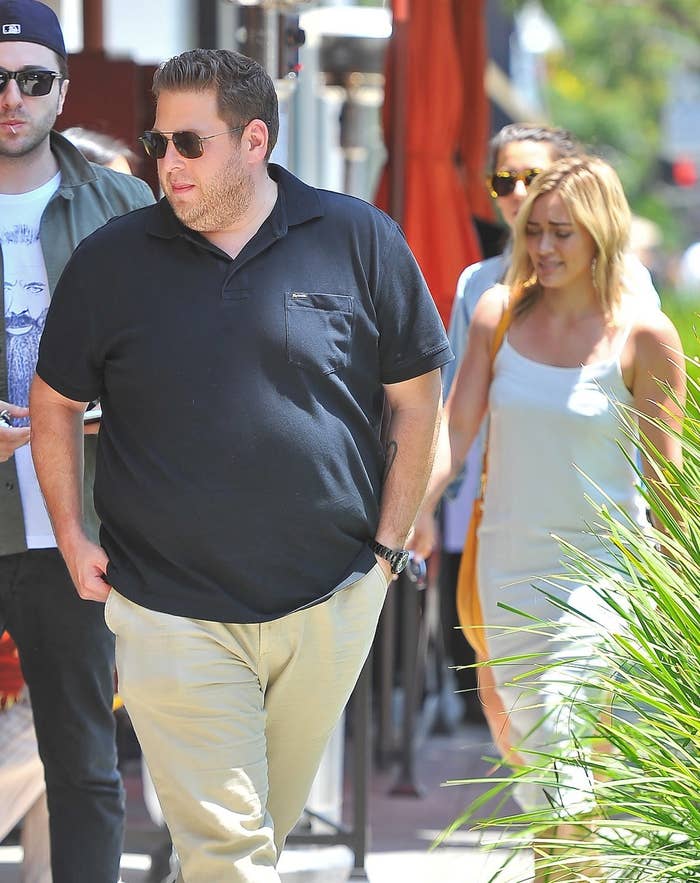 Two famous people walking on the same street. BUT NOT WITH EACH OTHER.
You see, Hilary walks with her friend and minds her own business.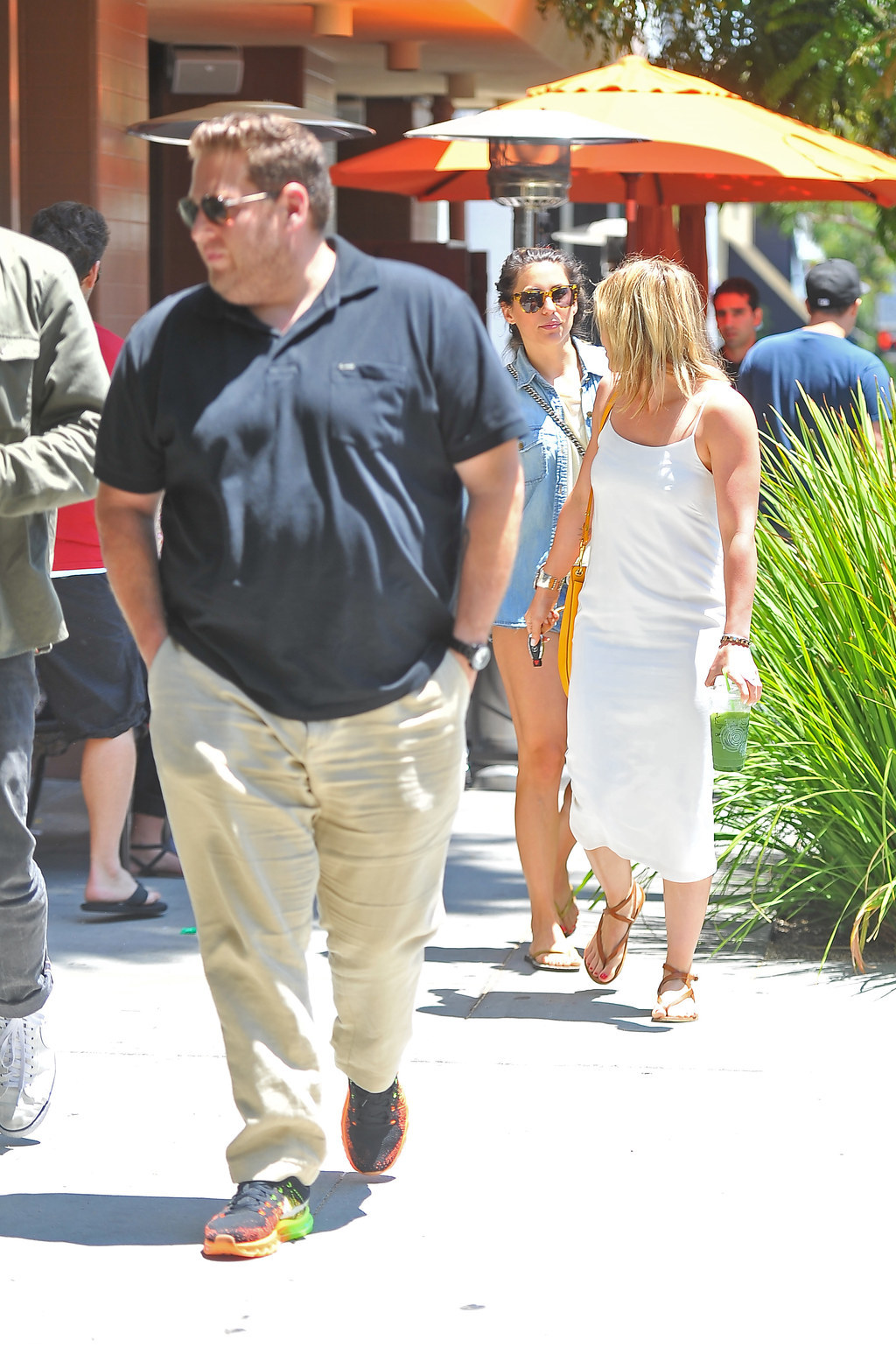 And Jonah Hill walks with his friend and doesn't care that Hilary Duff is behind him.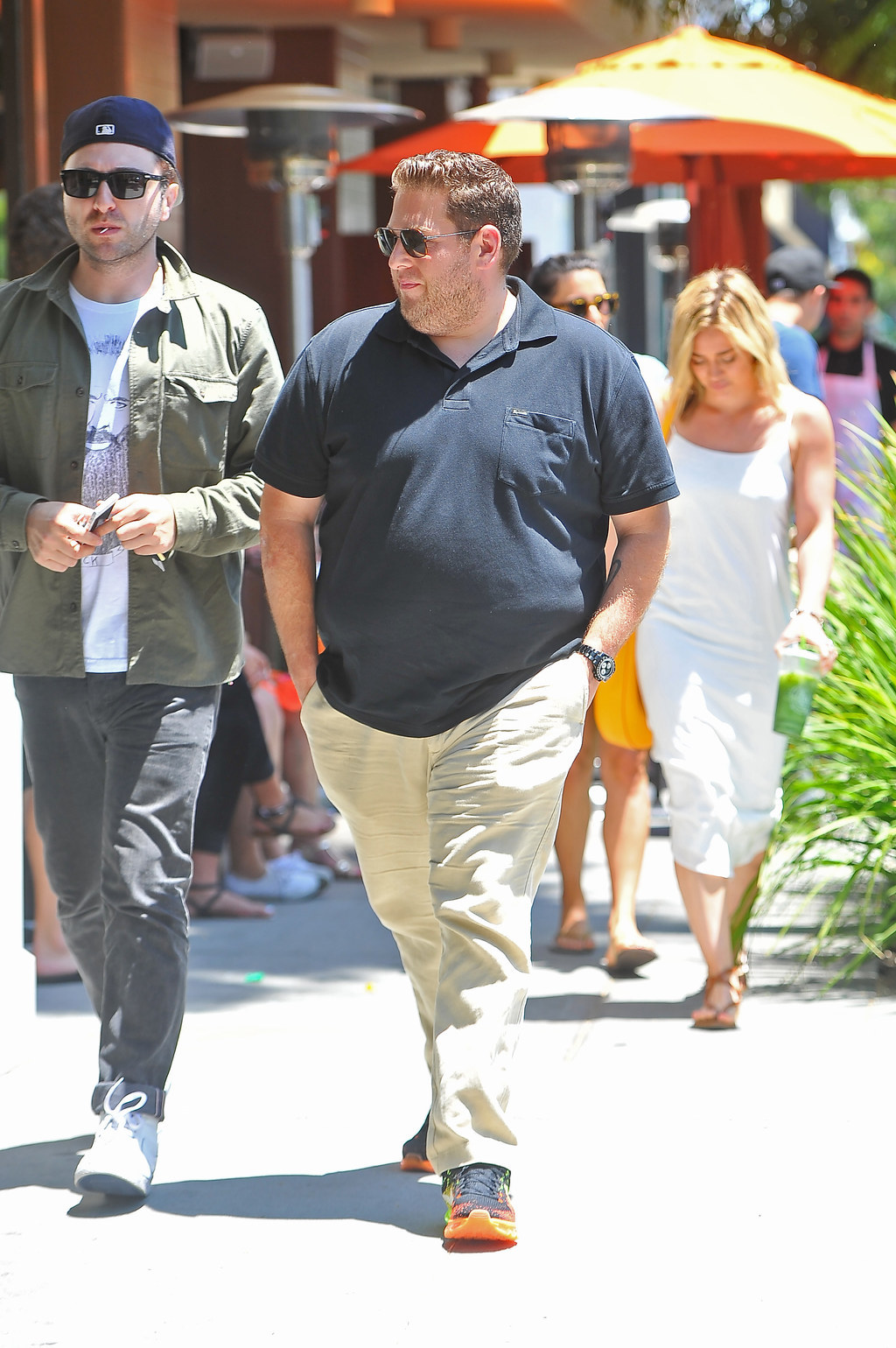 They are together. But seperate. And both famous. And not talking. But in the same place.