The long awaited (by me) Balmain x H&M commercial slash mini movie thing is here, and damn. JUST DAMN.

Looking fierce.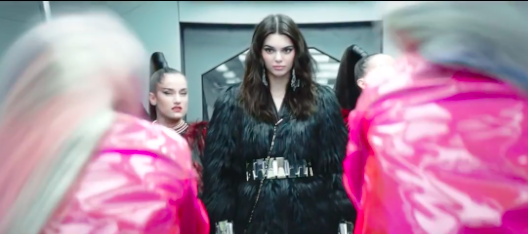 Then she moves on to another car (hi, ever heard of not moving through the cars while the train is in motion??? I DIGRESS because I actually don't care). Now she's giving us wet hair mermaid chic.

And she's like, "Hehehehe."