Here's Everything New Coming To Netflix This Week, Starting March 26
Because we definitely need more to watch right now.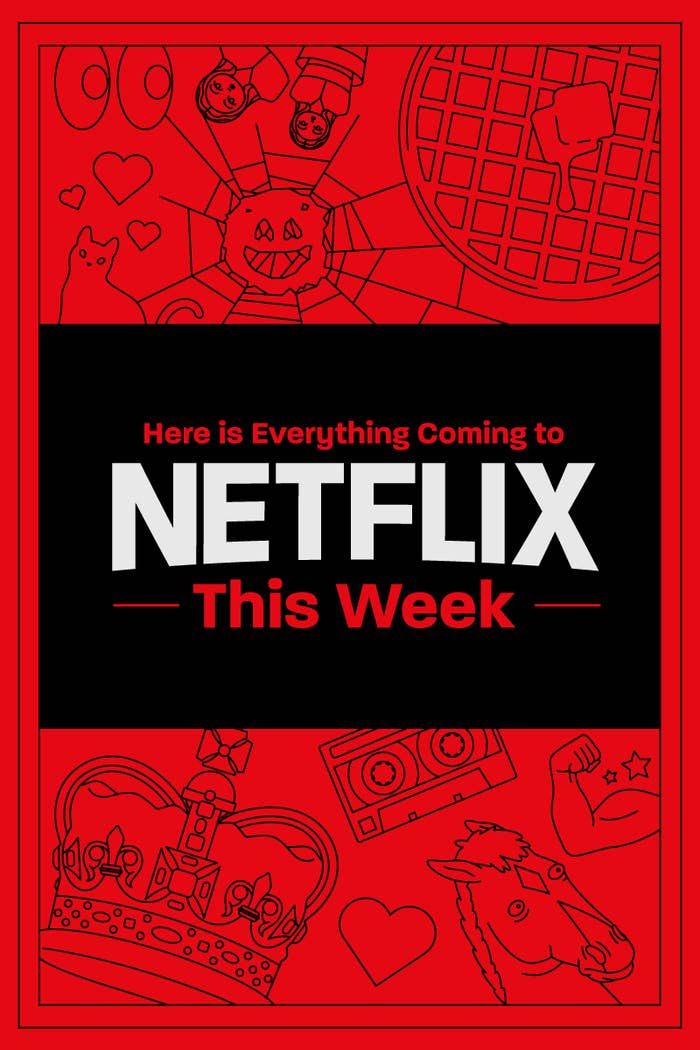 Coming Thursday, March 26:
7Seeds: Part 2 — Netflix Anime
The world they knew is long gone. Their new environment is dangerous, but not as deadly as their fellow humans. Based on the award-winning manga by Yumi Tamura, "7Seeds" returns for Part 2.
Blood Father
Coming Friday, March 27:
Car Masters: Rust to Riches: Season 2 — Netflix Original
Classic cars get massive makeovers courtesy of Gotham Garage, a skilled California crew dedicated to upgrading and trading sweet vintage vehicles.
The Decline — Netflix Film
As a way to prepare for disasters, family man Antoine attends a training program on survivalism given by Alain, at his self-sufficient retreat. Planning for a natural, economical or social breakdown, the group goes through drills meant to prepare them for apocalypses of all types. But the catastrophe waiting for them is nothing like what they anticipated.
Dragons: Rescue Riders: Hunt for the Golden Dragon — Netflix Family
It's the treasure hunt of a lifetime for the Rescue Riders, who must race to find a precious golden dragon egg and keep it safe from evil pirates.
Killing Them Softly
There's Something in the Water
True: Wuzzle Wegg Day — Netflix Family
When searching for the perfect Wuzzle Wegg, Bartleby thinks he sees a monster. Will the Rainbow King have to cancel Wuzzle Wegg Day — or will True come to the rescue?
Coming Wednesday, April 1:
David Batra: Elefanten I Rummet — Netflix Comedy Special
Swedish stand-up David Batra gets personal as he playfully details the perks and pitfalls of being married to a recently resigned political leader.
How to Fix a Drug Scandal — Netflix Documentary
Two drug lab chemists' shocking crimes cripple a state's judicial system and blur the lines of justice for lawyers, officials and thousands of inmates.
Nailed It!: Season 4 — Netflix Original
The hosts you love, the hot messes you crave. Welcome back to the "Nailed It!" kitchens, where anyone — like, literally, anyone — can win.
Sunderland 'Til I Die: Season 2 — Netflix Original
After two consecutive seasons of failure, Sunderland hope to get things turned around as they face a new season in the third tier of English soccer.
40 Days and 40 Nights
Bloodsport
Cadillac Records
Can't Hardly Wait
Cheech & Chong's Up in Smoke
Community: Season 1-6
Deep Impact
God's Not Dead
Just Friends
Killer Klowns from Outer Space
Kim's Convenience: Season 4
Lethal Weapon
Lethal Weapon 2
Lethal Weapon 3
Lethal Weapon 4
Minority Report
Molly's Game
Mortal Kombat
Mud
Pokémon the Series: Sun & Moon: S3: Sun & Moon – Ultra Legends
Promised Land
Road to Perdition
Salt
School Daze
Sherlock Holmes
Soul Plane
Sunrise in Heaven
Taxi Driver
The Death of Stalin
The Girl with All the Gifts
The Hangover
The Matrix
The Matrix Reloaded
The Matrix Revolutions
The Perks of Being a Wallflower
The Roommate
The Runaways
The Social Network
Wildling
That's all for this week. Check back next Thursday for new releases then. Happy quarantining and chilling!!!