Have You All Met Jennifer Garner's New Chicken, Hennifer?
If not, allow me to introduce you.
If you're familiar with Jennifer Garner's pet chickens, then you probably know about the life and death of Regina George. I miss her every day.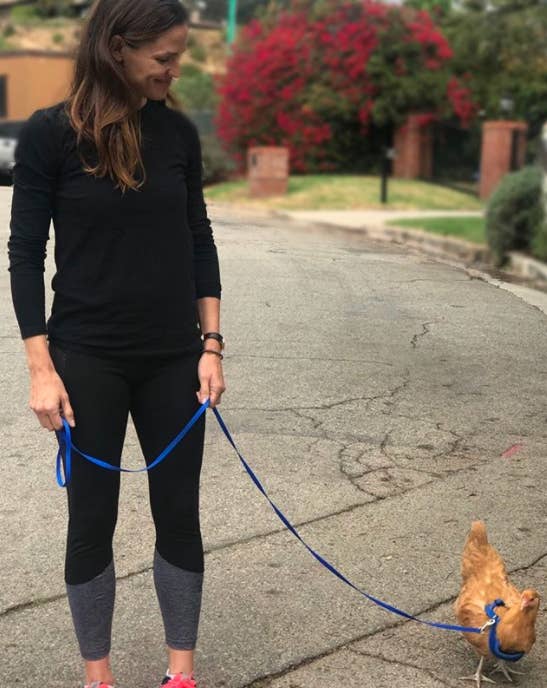 And while Regina George obviously can't be replaced, she kinda has been...replaced. By a new chicken. A hen. Named Hennifer. Which is like Jennifer, but with an H.
The announcement was made almost two months ago when the hen was born and was just a wee little chick. And as I said above, her name is HENNIFER.
Now Hennifer — DID I MENTION HER NAME IS HENNIFER? — is a bit more grown up and has really come into her own.
Instagram: @jennifer.garner
Hennifer (That. Is. Her. Name!!!!!) even has the most beautiful head of hair!!!!!