"Give Or Take?" With Brenton Thwaites And Odeya Rush
Two stars of The Giver decide what they like, and what they don't like.
by
,
,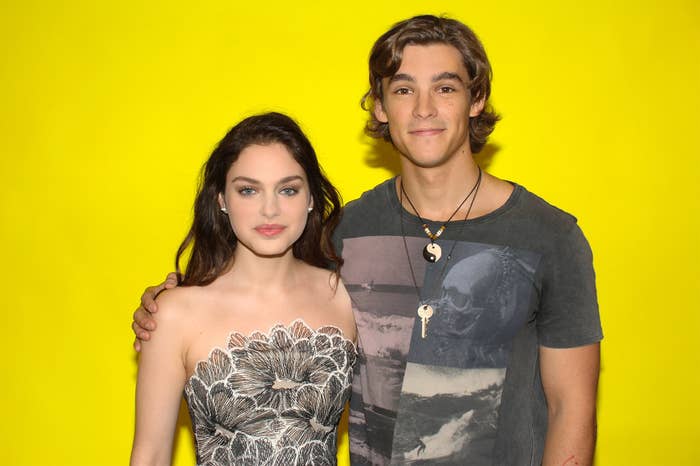 Odeya Rush and Brenton Thwaites, two stars of the book-turned-movie The Giver stopped by BuzzFeed to play a little game called "Give Or Take" with us, in which they decide if they are more givers, or takers when it comes to these random things.
Vegemite:
Odeya: I'll give it to him!
Guacamole:
Crocs:
A novelty mug from a souvenir shop:
Odeya: Are you giving it? Why! It's a mug!
Brenton: Because I get take away coffee!
A massage:
Hummus:
Odeya: Oh, I'm from Israel guys.
A harmonica:
Bacon:
Odeya: I keep Kosher, so I'll give it.
Bananas:
Mushrooms:
A punch in the face:
Brenton: It's good to get punched every now and then.
Egg salad:
A present:
Odeya: I'm a giving person.
Advice:
A puppy:
Odeya: I'll take a puppy.
Brenton: Get those puppies away!
Odeya: He has no soul.
Brenton: We bred dogs as a kid, all throughout my life. I'm sick of puppies now.
Kittens:
Odeya: I'm allergic! Sorry!
Flip Flops:
Odeya: I'd take flip flops!
Brenton: Oh we call them pluggers. Because they have plugs in the back. And when you throw it at someone, that's called plugging someone. And in Australia you throw your thong and you hit someone in the head, and you've plugged someone. It's like a boomerang.
The Harry Potter books:
Odeya: I'm loyal to The Giver.
The Giver hits theaters nationwide tomorrow, August 15th.