Then it was reported that Meghan Trainor and the boy from Spy Kids were having really great sex. It was... TMI.

Then they got engaged. It was cute, like, love is nice? ? ?

THEN, just today a picture surfaced of the two leaving a sex shop, allegedly with a bag full of dildos. It was, as @Andrewislivid said, haunting.
BUT FORGET ABOUT THE GREAT SEX AND THE DILDOS.
I didn't bring you here for that. I brought you here because there's something else spookier about this pic than everything else I've mentioned already.
It's...it's...the boy from Spy Kids' toe shoes.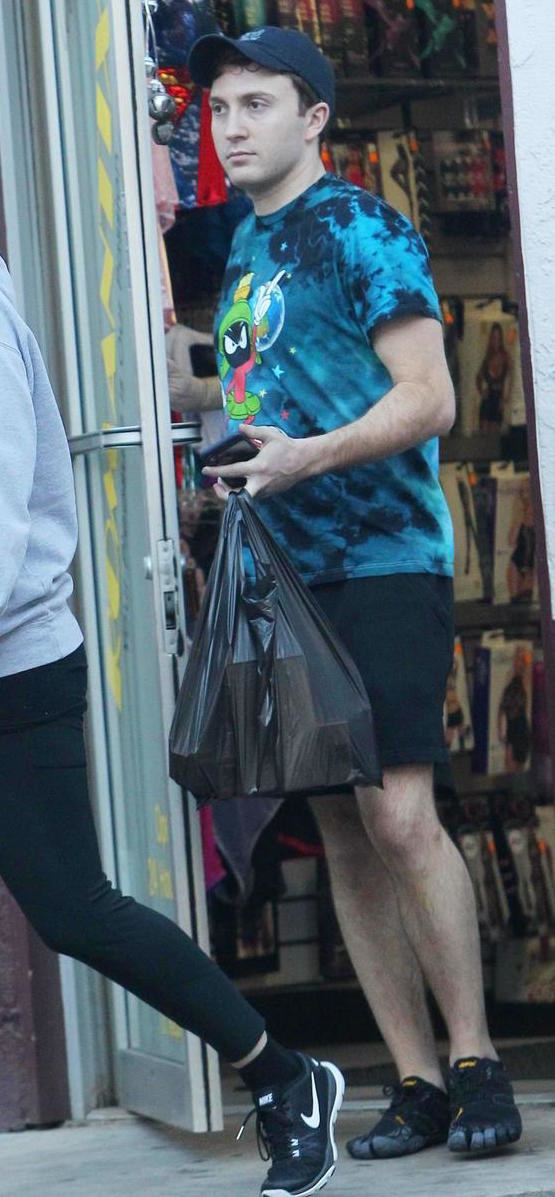 TOE SHOES!!!!
It wasn't ok when ur buddy Jim from down the street wore them while running laps on the high school track field.
And it certainly is not ok to wear them while leaving a porn shop after buying a bunch o' dildos!!!!!!!!!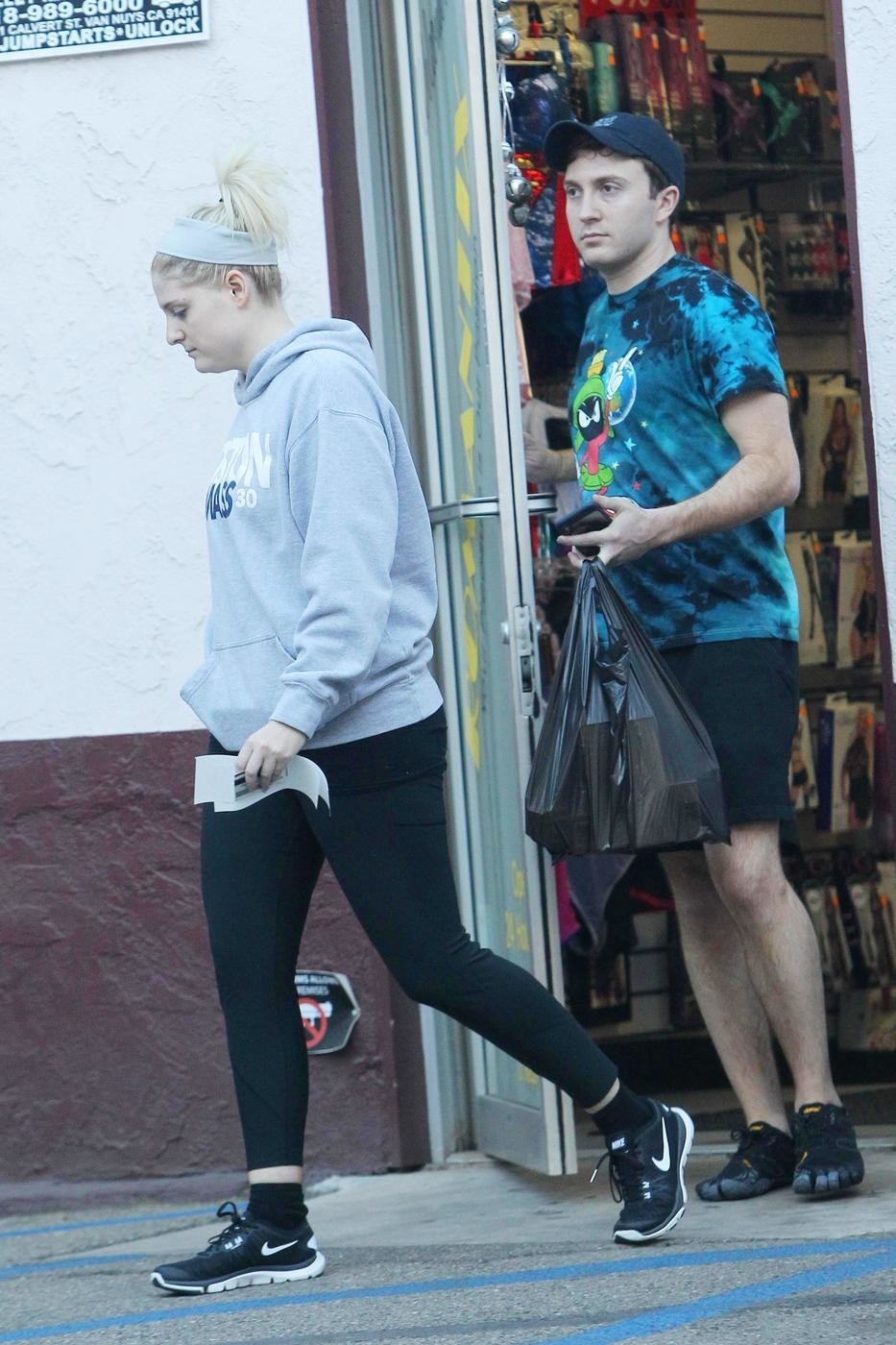 Just say no.