Famous Guys Grabbing Their Balls Is The New Ice Bucket Challenge
Welcome to the future.
This is Hugh Jackman, Nigel Barker and a couple other dudes grabbing their junk for charity.
And this is Hugh Jackman doing it while jumping, in slow motion.
It's kinda of like the ~new~ ice bucket challenge. Hugh nominated Neil Patrick Harris, Michael Strahan and Ricky Gervais.
So Ricky obliged.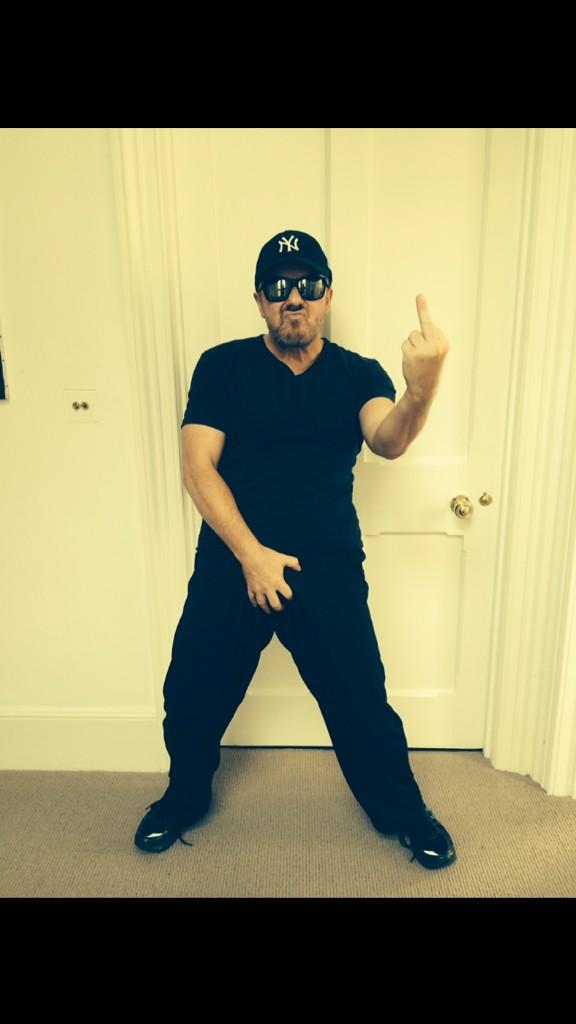 NOW SOMEONE NOMINATE DAVID BECKHAM AND ZAC EFRON PLEASE.