This is Hugh Jackman, Nigel Barker and a couple other dudes grabbing their junk for charity.
And this is Hugh Jackman doing it while jumping, in slow motion.
It's kinda of like the ~new~ ice bucket challenge. Hugh nominated Neil Patrick Harris, Michael Strahan and Ricky Gervais. So Ricky obliged.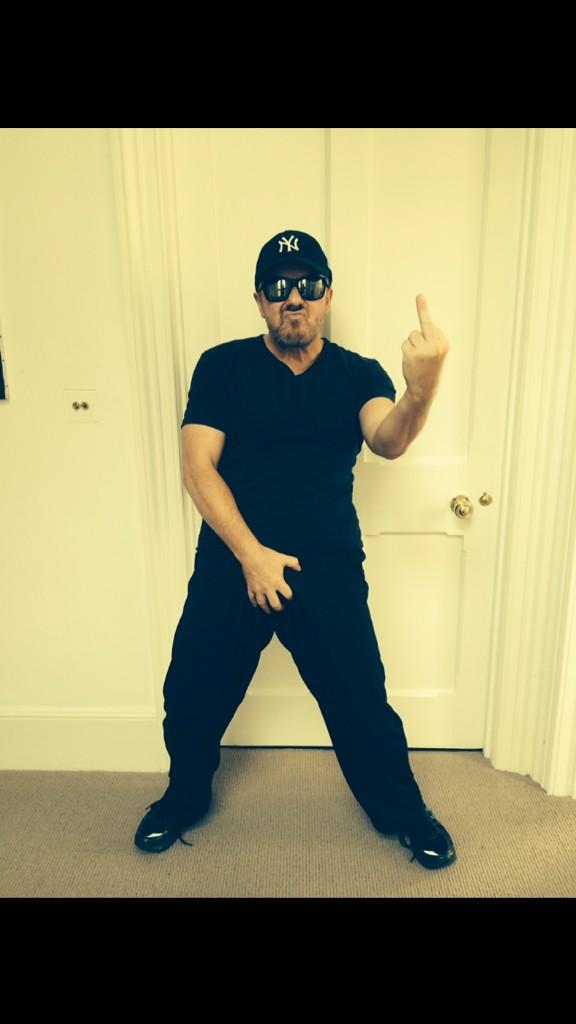 Tyson beckford has also done it.
And Dougie from McFly with Ellie Goulding.
NOW SOMEONE NOMINATE DAVID BECKHAM AND ZAC EFRON PLEASE.