1.
First of all, she came to the show making sure she looked better than anyone else.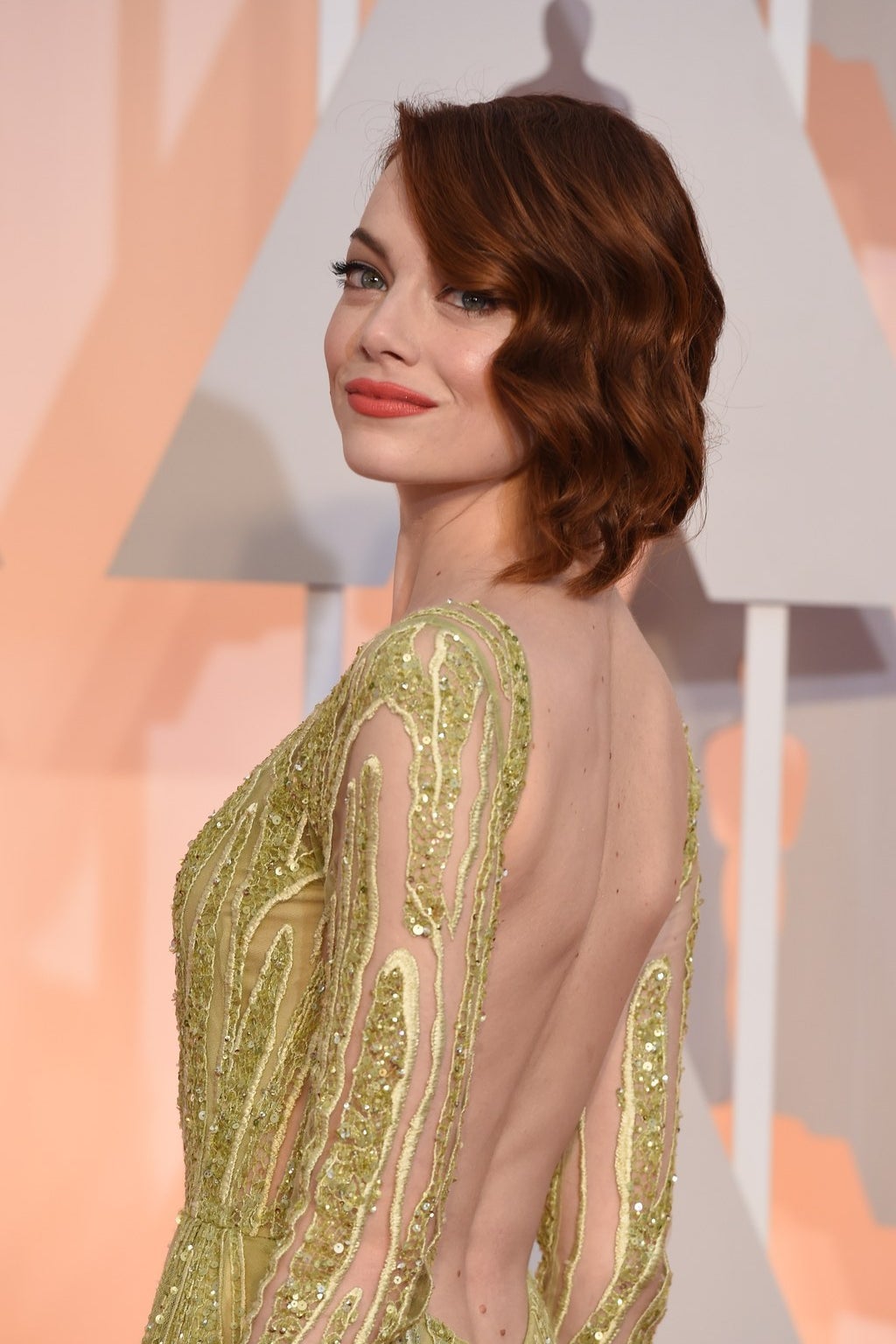 3.
Because she is still ~real enough~ to admit how fucking weird Hollywood really is.
4.
And turns into a fangirl just like the rest of us when she sees people she likes.
5.
Because it's clear she's beloved, just look at how Jennifer Aniston literally attacks her on the red carpet in the hopes of having some Stone aura rub off on her.
6.
Because she made this face at Ryan Seacrest: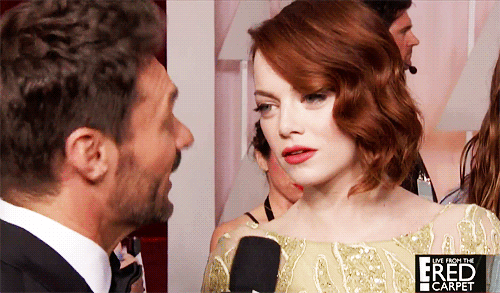 7.
Because when she received her Lego Oscar she treated it like it was the real deal.
8.
She was seriously so thrilled.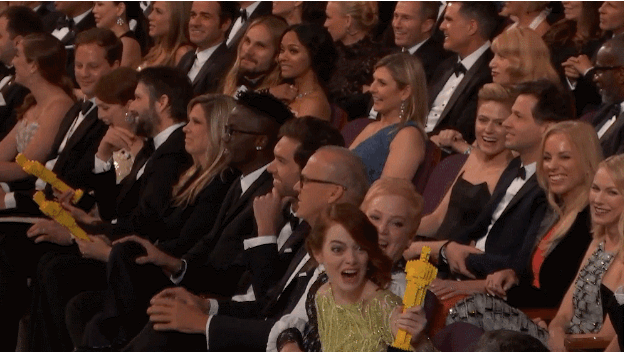 9.
And then later she gave her best "I just won a Lego Oscar and I'm so touched by all of you" face.
10.
And because she kept that Lego Oscar all night long.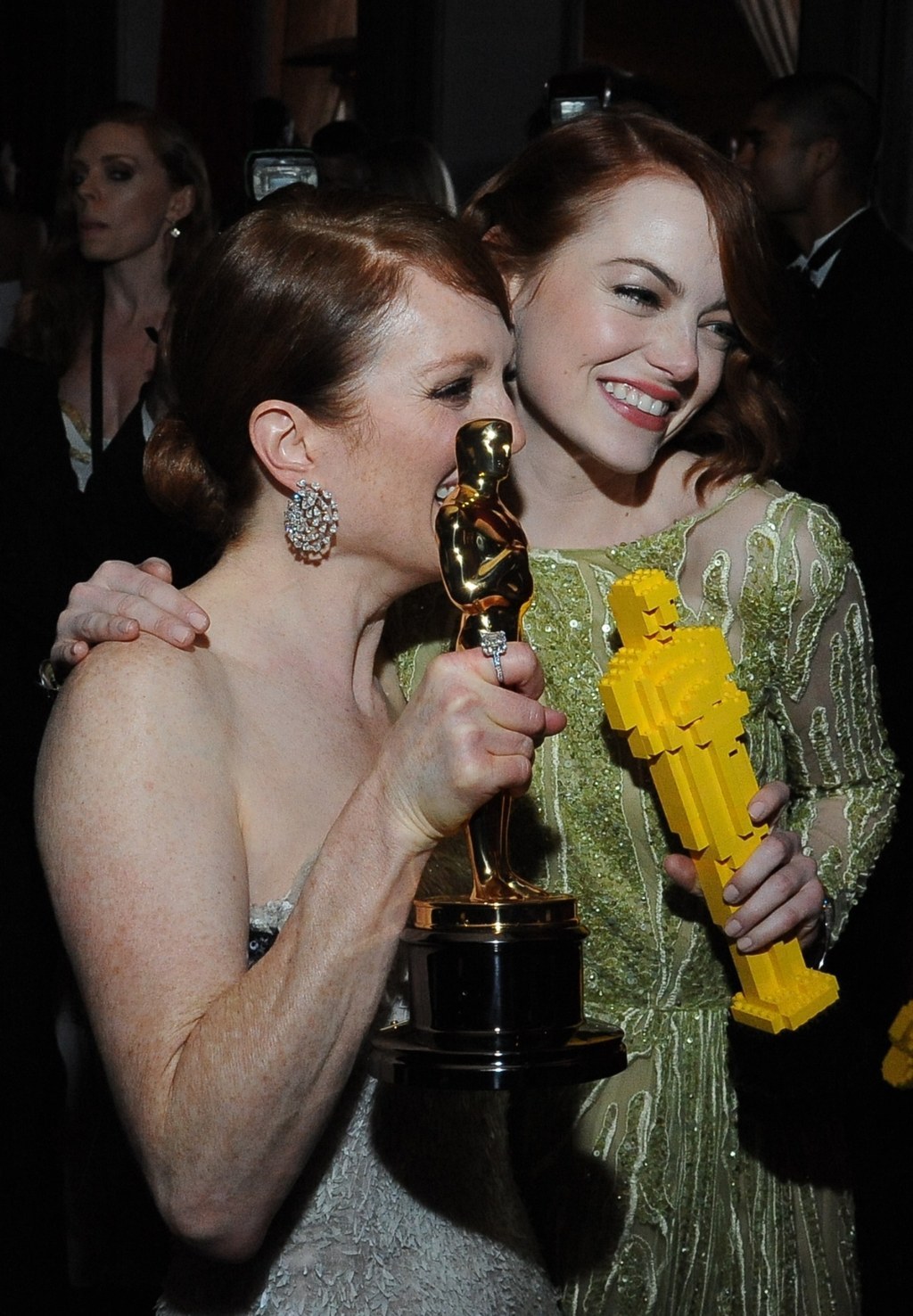 11.
And she and Julianne Moore basked in their greatness together (with their respective awards).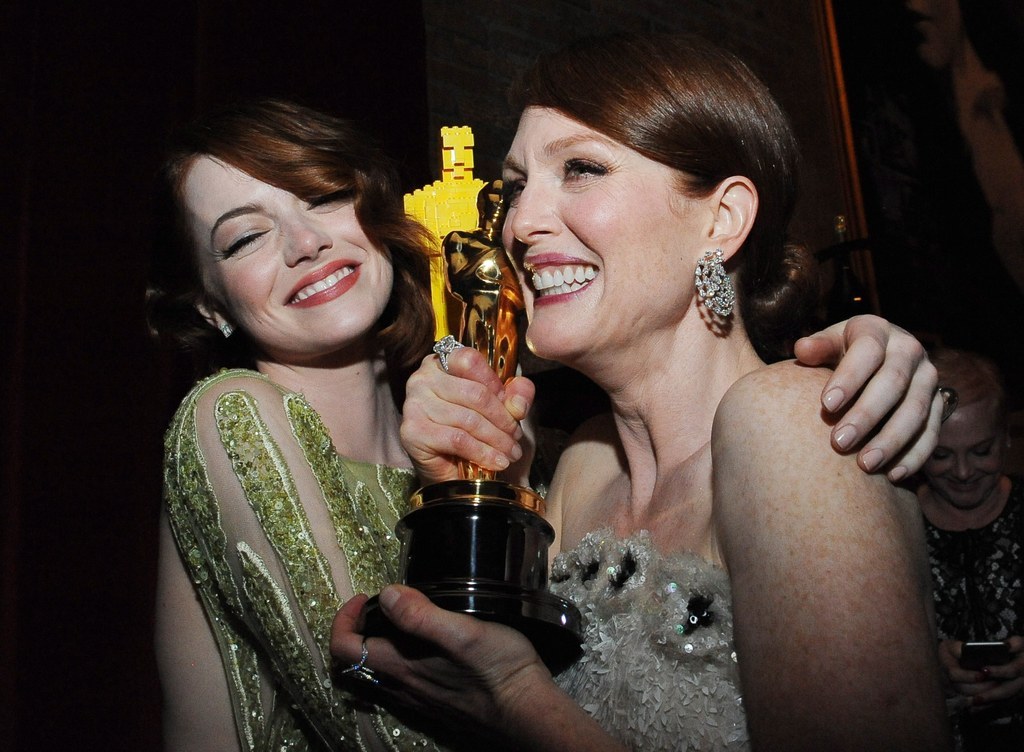 12.
And you know, she's cool AF and here's this moment frozen again: