Elton John Mooned Michael Caine
Lifestyles of the rich and the famous, heh? NSFW-ish.
If you'd like to see Elton John's butt, keep scrolling. If you'd like to just stare at the OMG badge, then stop here.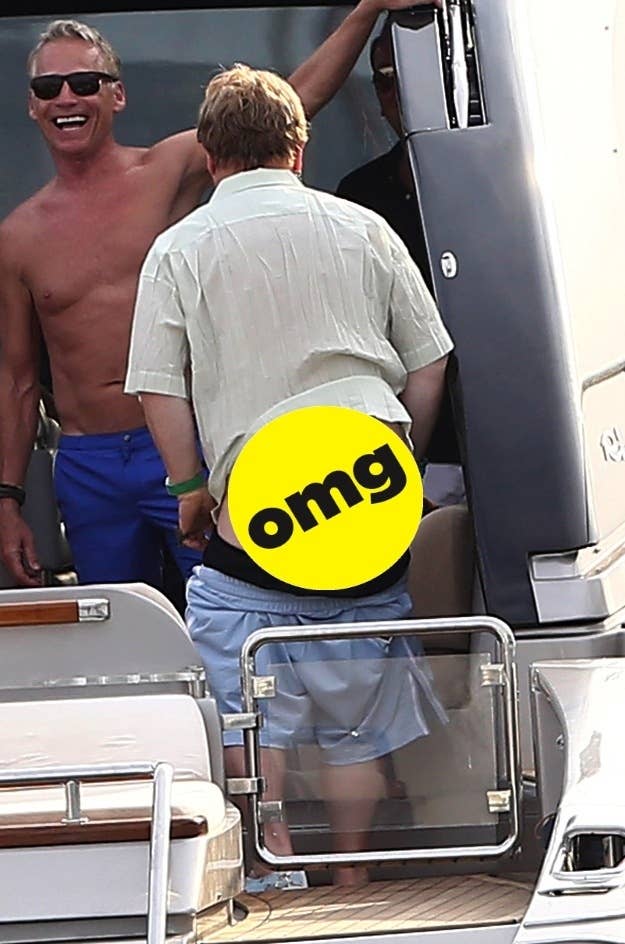 Good for you! I would have scrolled as well.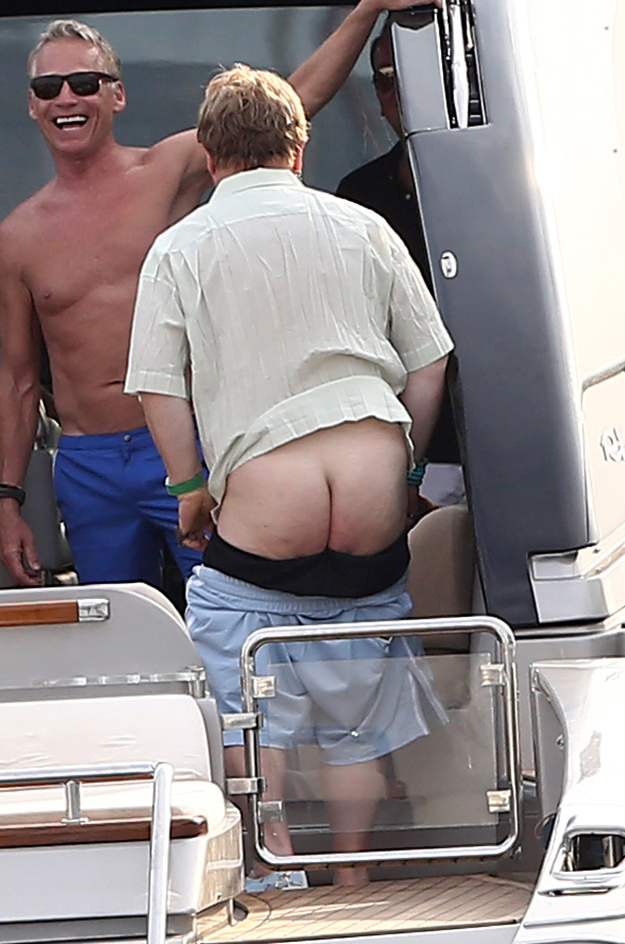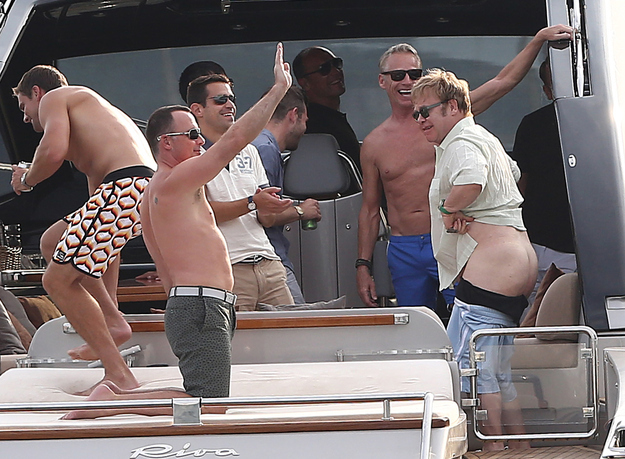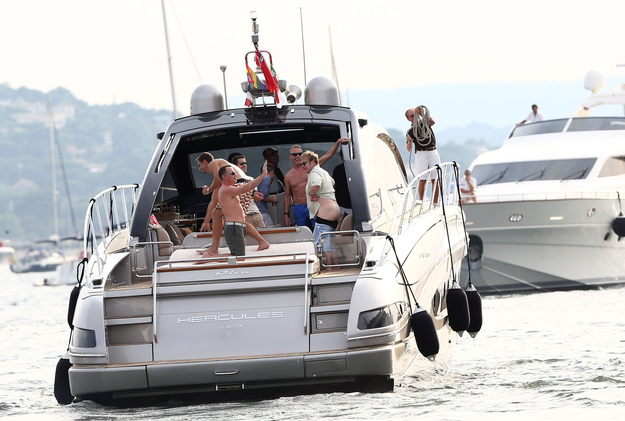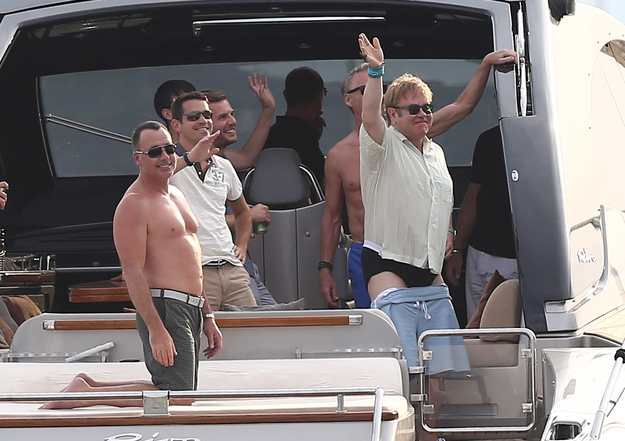 "Why did you to this to me, Elton?"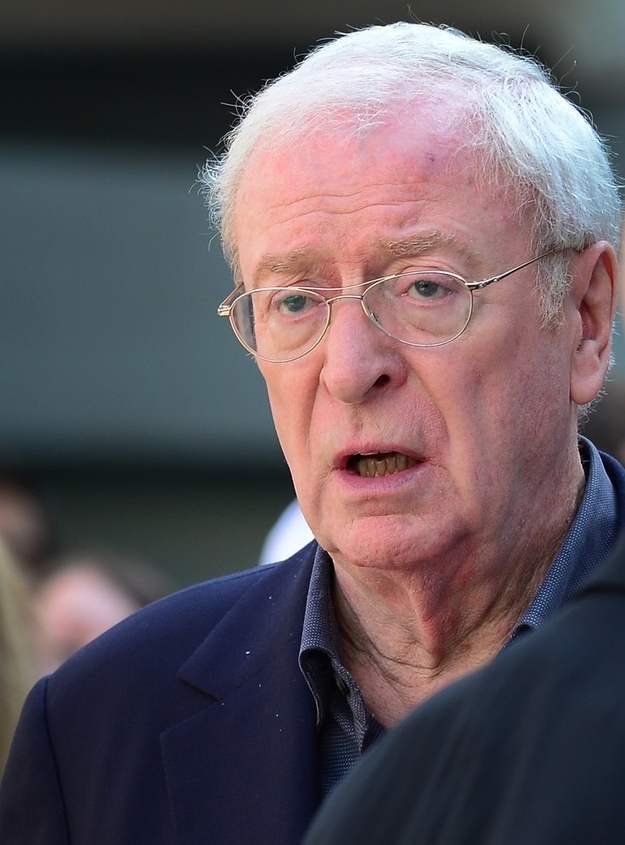 Photos: FameFlynet Pictures